MSC Cruises blends unique elegance with a proud Italian heritage, bringing you a luxurious experience in harmony with environmental welfare.
Are you seeking a cruise line that truly distinguishes itself from other oceangoing fleets? With MSC Cruises, you will find not only a wealth of comfort, luxury and innovation aboard, but also discover a world where the wellbeing of the planet's seas is always a priority.
Founded in 1989 in Italy, MSC Cruises is today the world's largest privately owned cruise line. Relax and reap the benefits of decades of experience, with an array of onboard features designed to delight – from gyms, swimming pools and sports facilities to live music and shows with an international feeling.
To top it all off, enjoy the peace of mind that comes with knowing MSC Cruises cares deeply about the ocean environment. Opt for a sustainable excursion, marvel at a fleet powered by clean modern fuels, or take a trip to the beautiful Ocean Cay MSC Marine Reserve.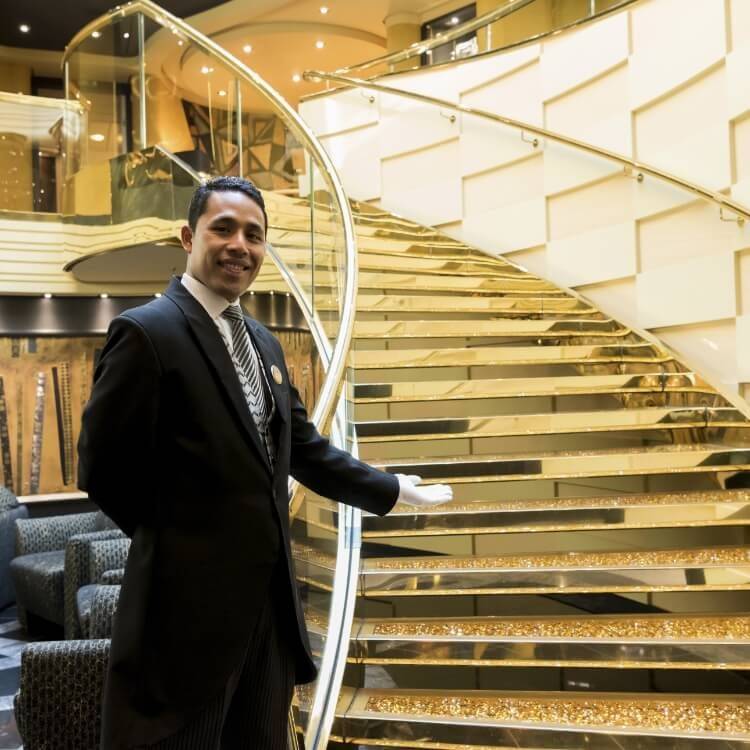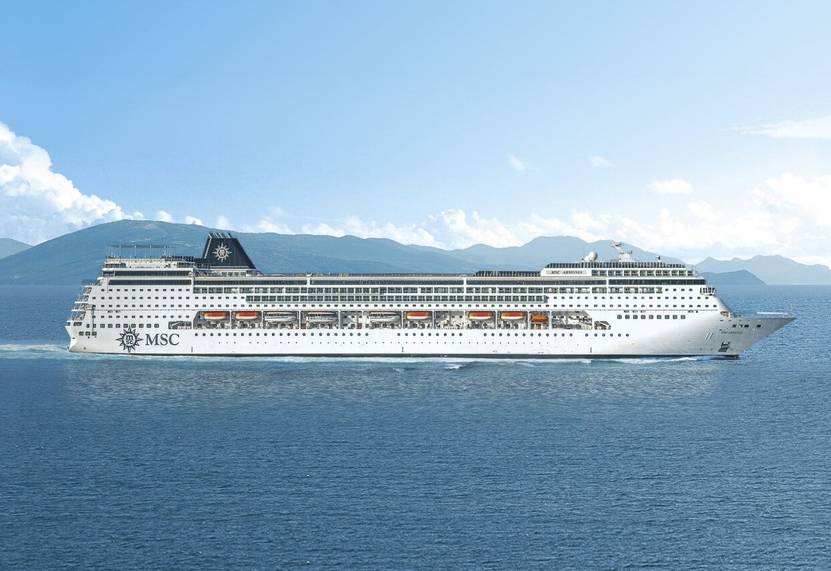 MSC Armonia
One of the pioneering Mediterranean ships of MSC Cruises' trademark style, a true classic recently updated with a dazzling array of new features for you to discover.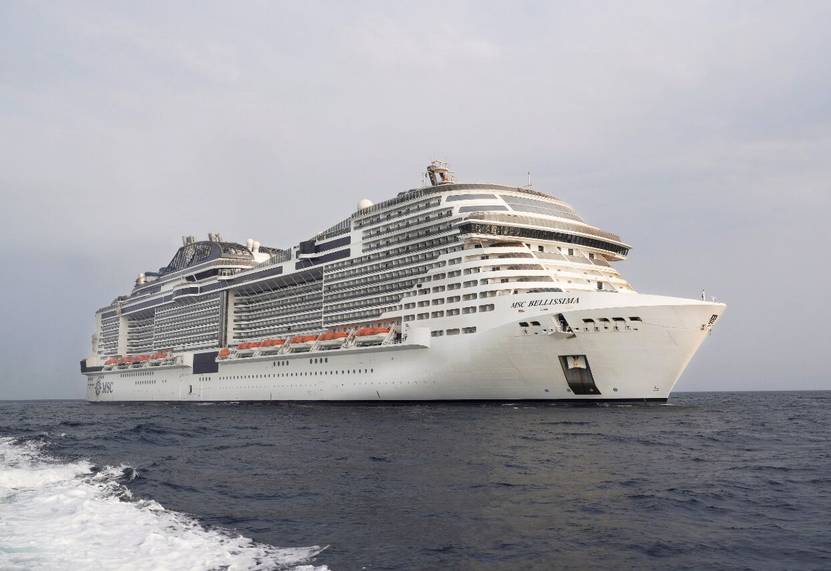 MSC Bellissima
Enjoy the latest innovations in entertainment with Zoe, your personalised in-cabin Bluetooth speaker, and marvel at the stunning light display of the promenade.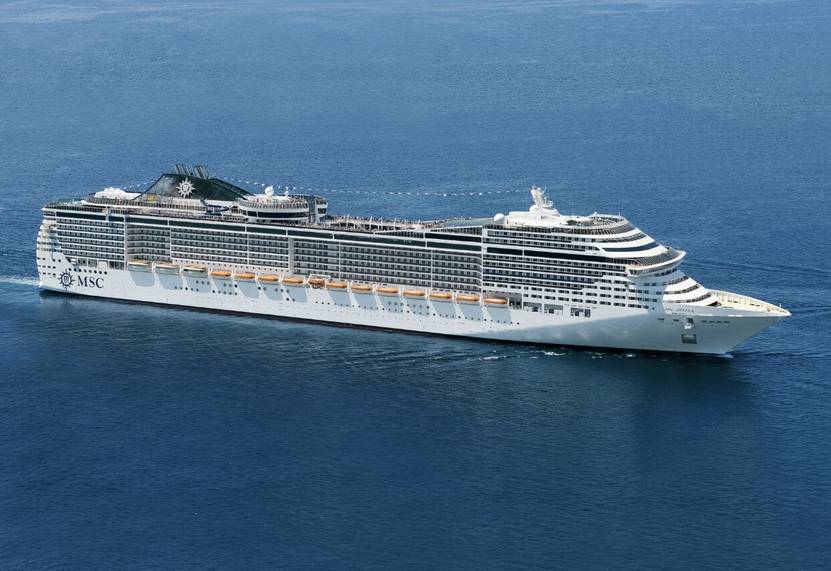 MSC Divina
A true statement of elegance and golden age glamour, inspired by no less than Sophia Loren, let this ship take you away to the exclusive Ocean Cay MSC Marine Reserve.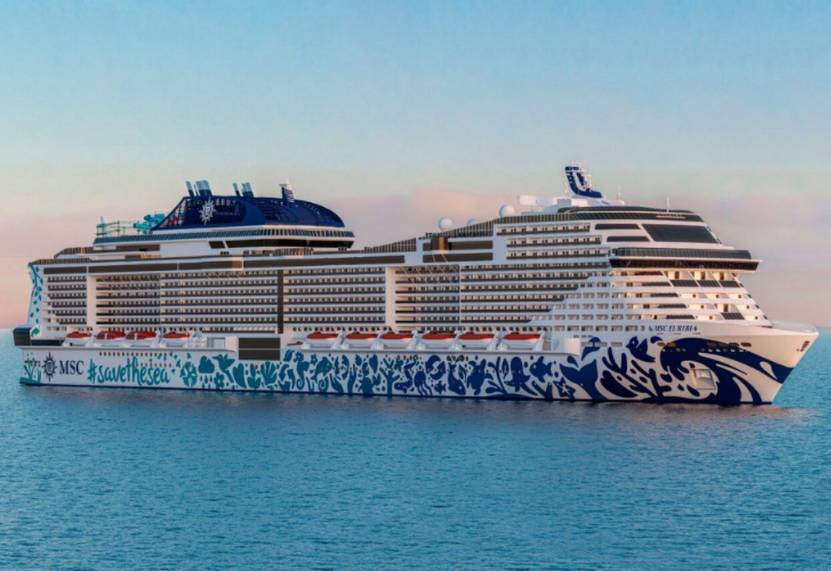 MSC Euribia
Named after an ancient goddess of the seas, this innovative eco-ship is full of the latest sustainable technologies designed to protect the timeless beauty of the ocean.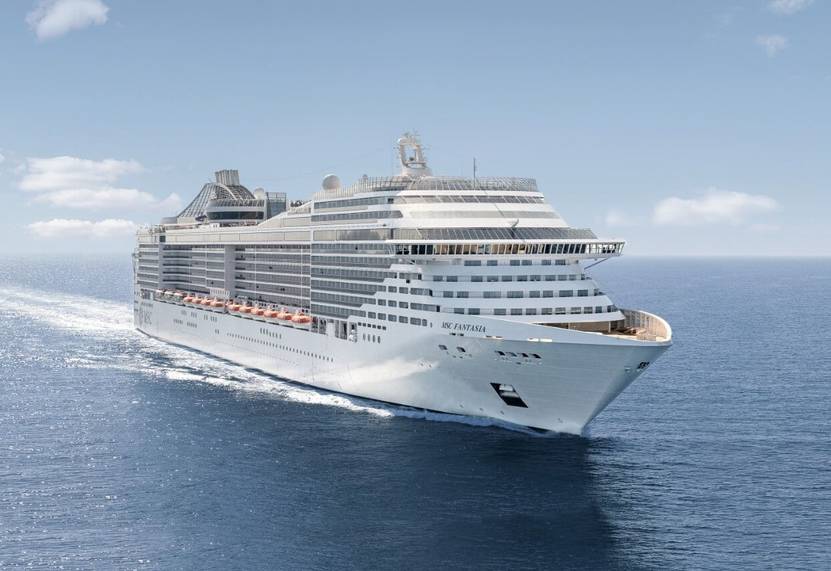 MSC Fantasia
Delightfully Italian, with a genuine stone piazza offering fashionable shopping, delicious gelati and warm pastries – all finished off with a hot espresso.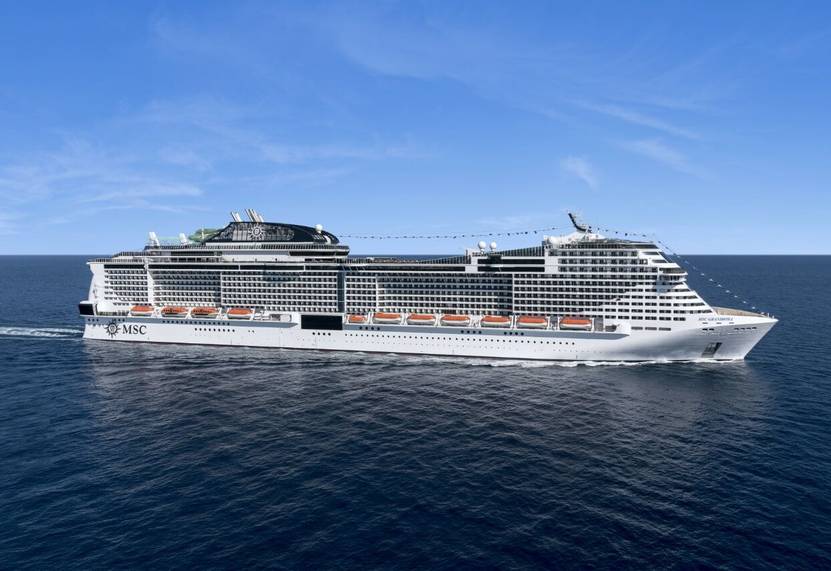 MSC Grandiosa
True to her name, a remarkably spacious ship full of innovations, along with the tempting possibility of dining and unlimited drinks in a very special restaurant.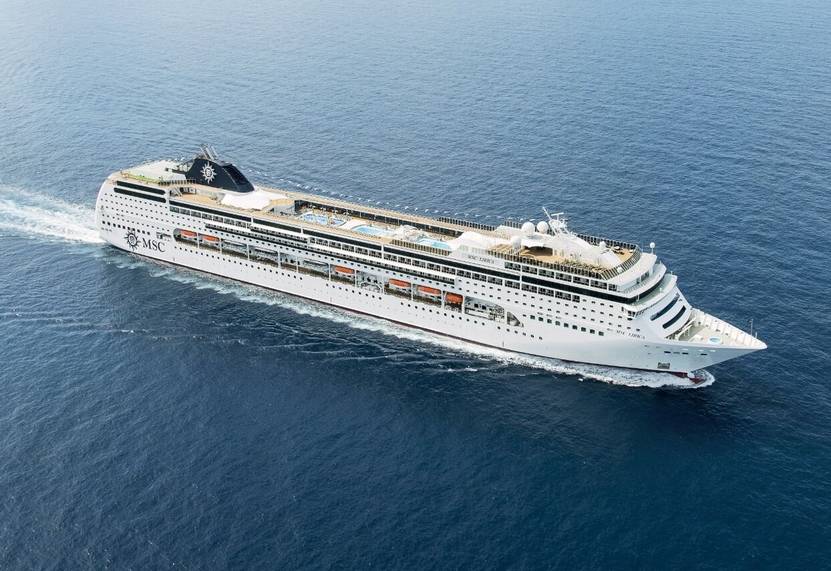 MSC Lirica
With windows stretching from floor to ceiling, and a grand internal space studded with cosy, elegant lounges, enjoy unhindered views of the expansive ocean.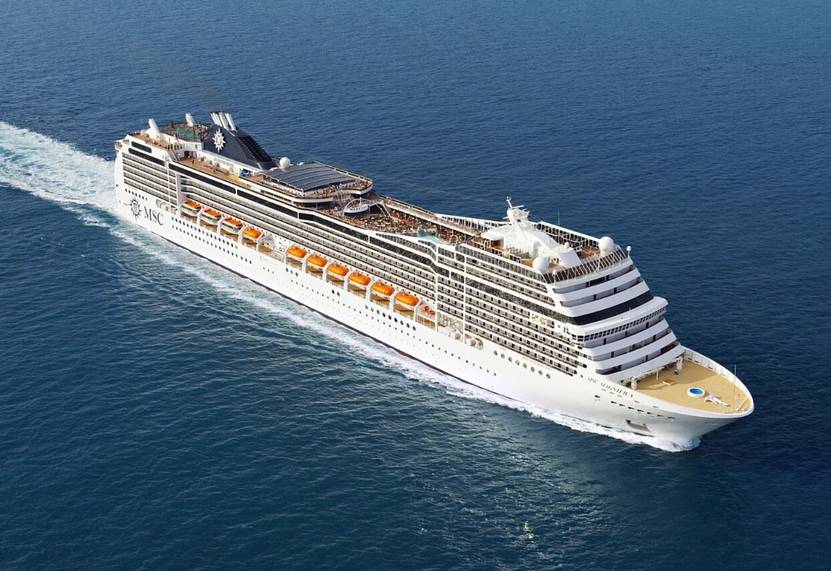 MSC Magnifica
Undeniably magnificent, MSC Magnifica combines masterful refinement with an unmatched luxury and variety to bring you an experience you will never forget.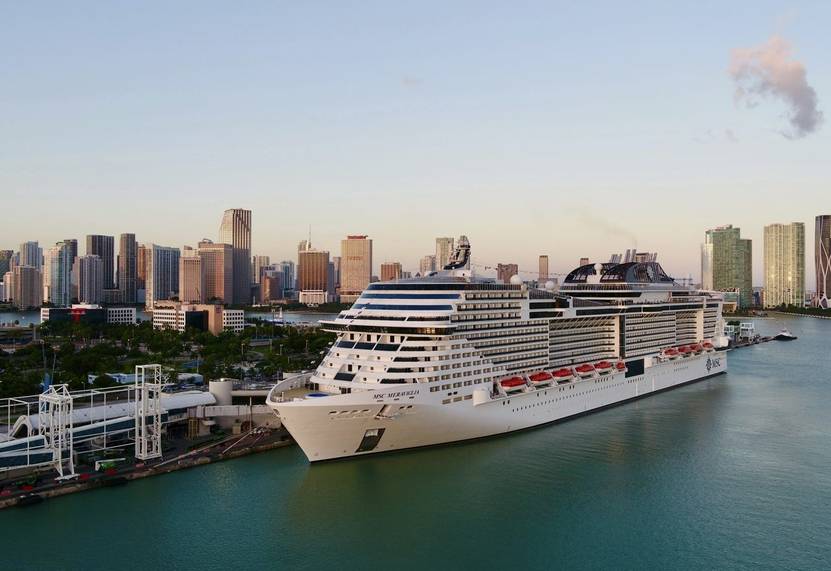 MSC Meraviglia
Simply bursting with innovations for you to discover, enjoy the spectacular internal promenade, take to the onboard amusement park, or even revel in the thrill of the outdoor water park.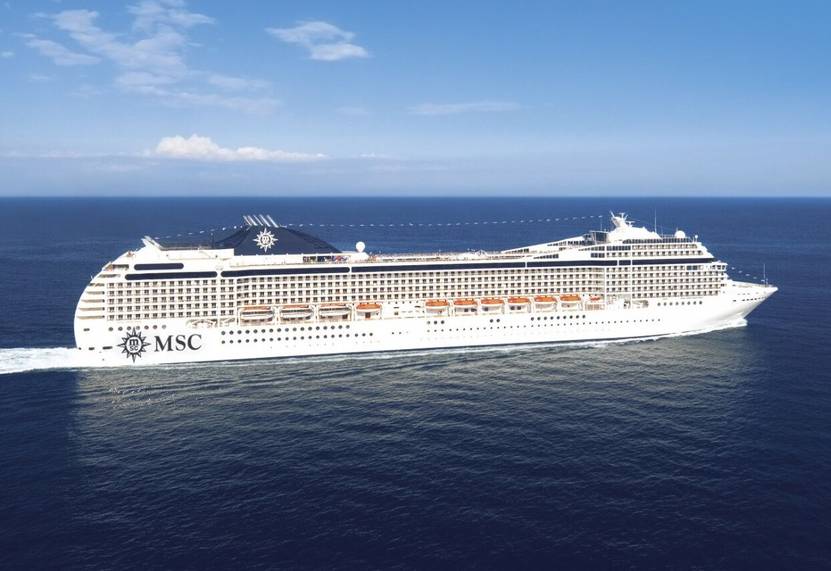 MSC Musica
A pioneering eco-friendly ship complemented by graceful design and natural materials, all intended to bring you the classic MSC Cruises experience.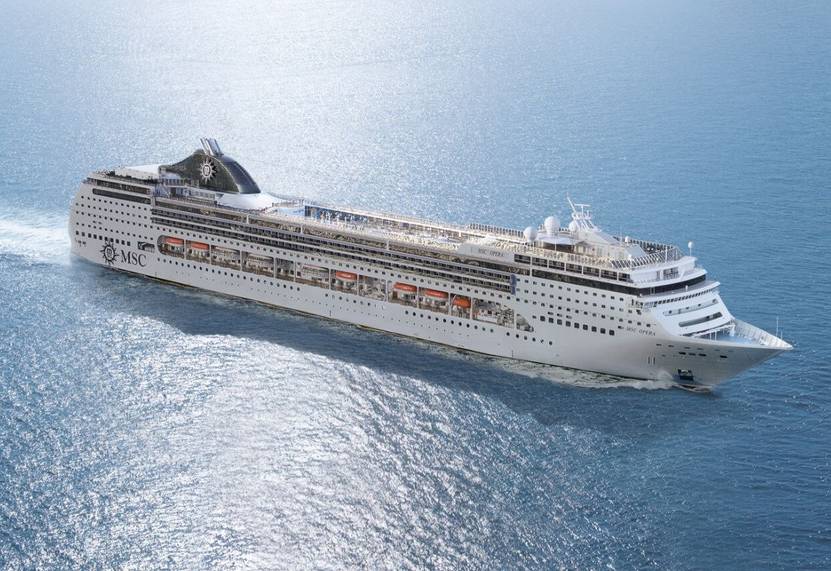 MSC Opera
A refined atmosphere awaits aboard this beautifully detailed ship, whose smaller size and agility allow her into destinations inaccessible to her larger sisters.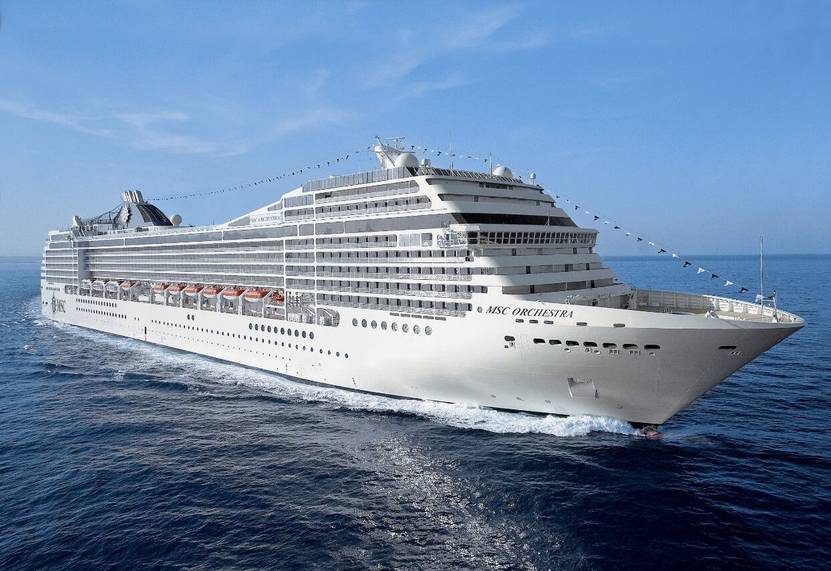 MSC Orchestra
Enjoy the diverse daily life of a relaxing, oceangoing cruise, with a plethora of entertainment options, dining choices and fine facilities in a wonderful internal space.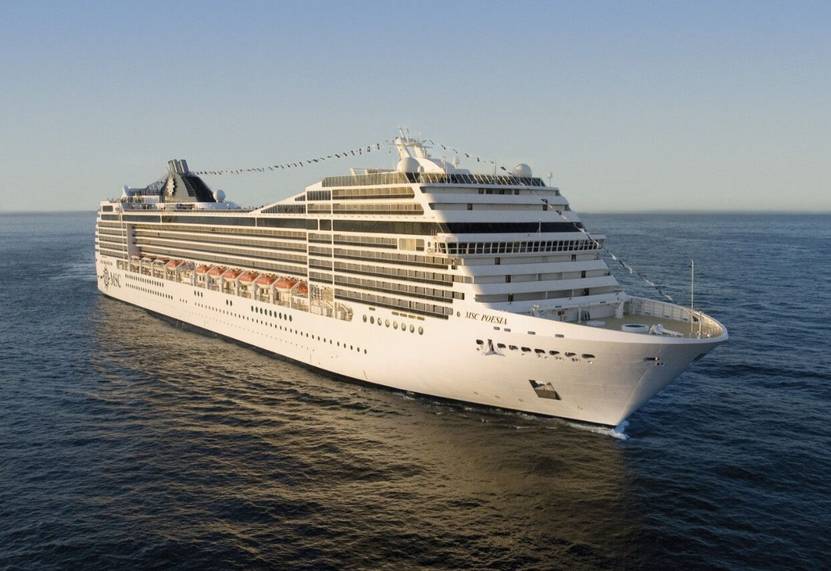 MSC Poesia
With something to offer to every traveller, whether a family, couple or individual, you will find an innovative and delightful escape waiting for you aboard this elegant vessel.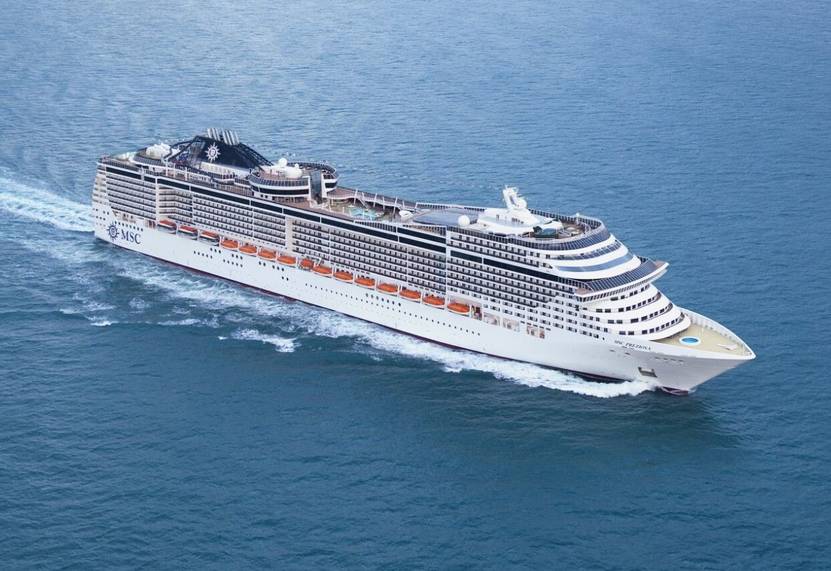 MSC Preziosa
Discover the magic of glistening Swarovski crystal staircases, and the relaxing warmth of an infinity pool, aboard a classic ship every bit as precious as her name.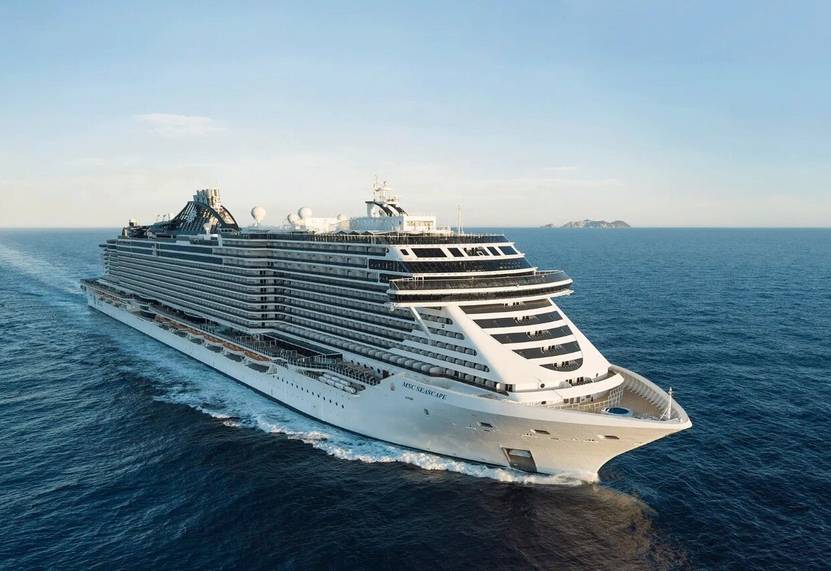 MSC Seascape
A vessel like no other, every curve of MSC Seascape has been designed to connect you to the beauty of the oceans, from panoramic lifts and expansive pools to daring glass skywalks.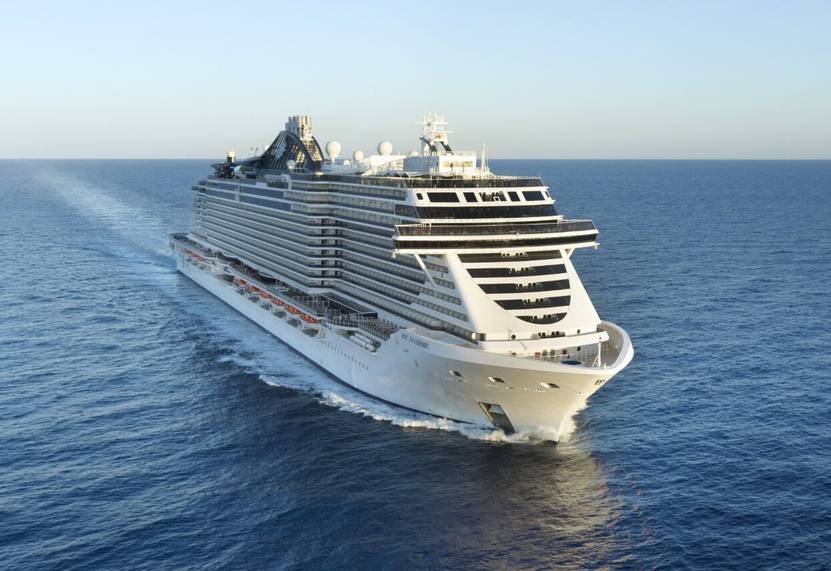 MSC Seashore
Fitted with an array of advanced environmental technologies, MSC Seashore brings you closer to the sea while respecting it at the highest possible level.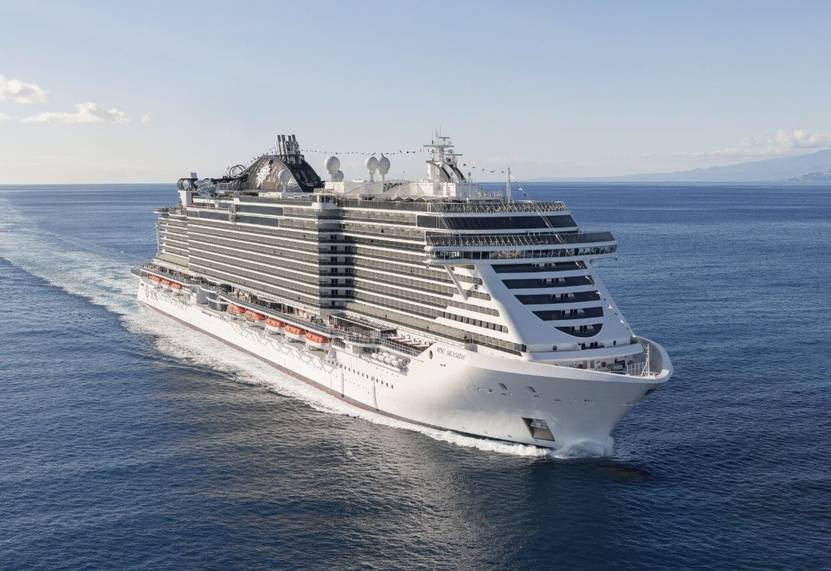 MSC Seaside
Enjoy a wondrous outdoor promenade facing the sea, with all the pleasures of the marina – eating, drinking, shopping and, of course, sunbathing.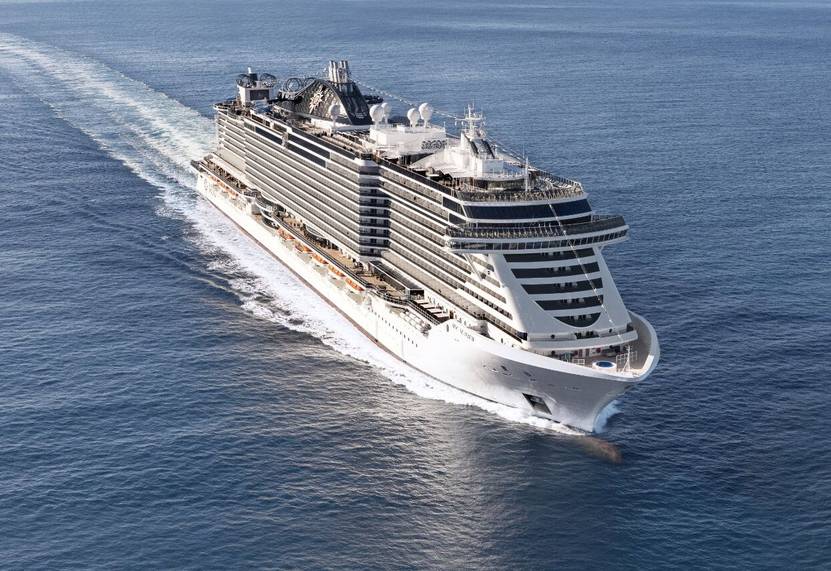 MSC Seaview
Uniquely designed outdoor spaces and a host of open-air pools will keep you intimately connected to the sea, sky and stars throughout your cruise.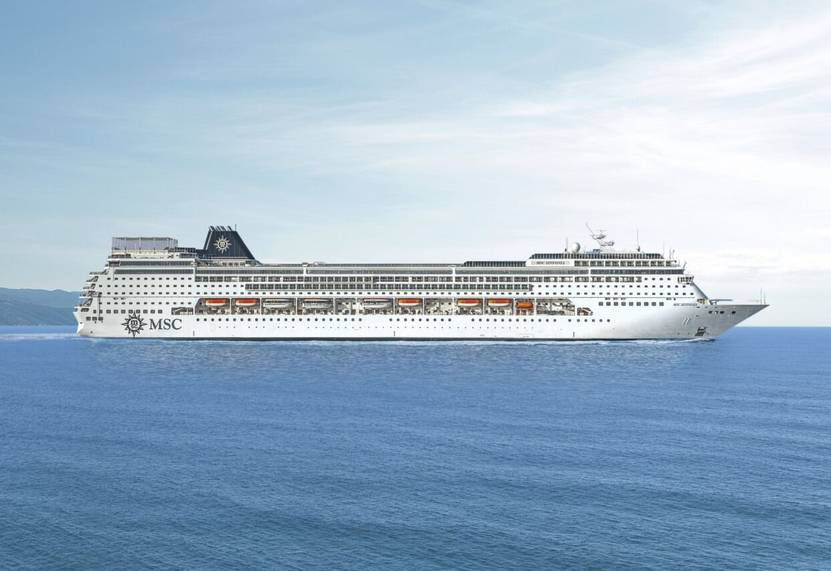 MSC Sinfonia
A symphony of classic cruise design and beautiful natural materials like wood, marble and brass, MSC Sinfonia will delight you with its elegant warmth.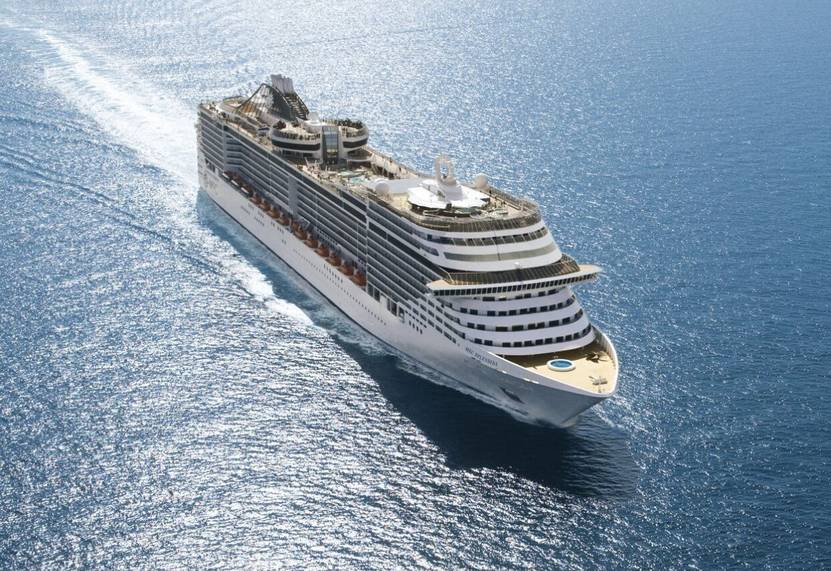 MSC Splendida
An eco-ship with a host of facilities including spas, gyms and squash courts, MSC Splendida has a surprise waiting for you around every corner.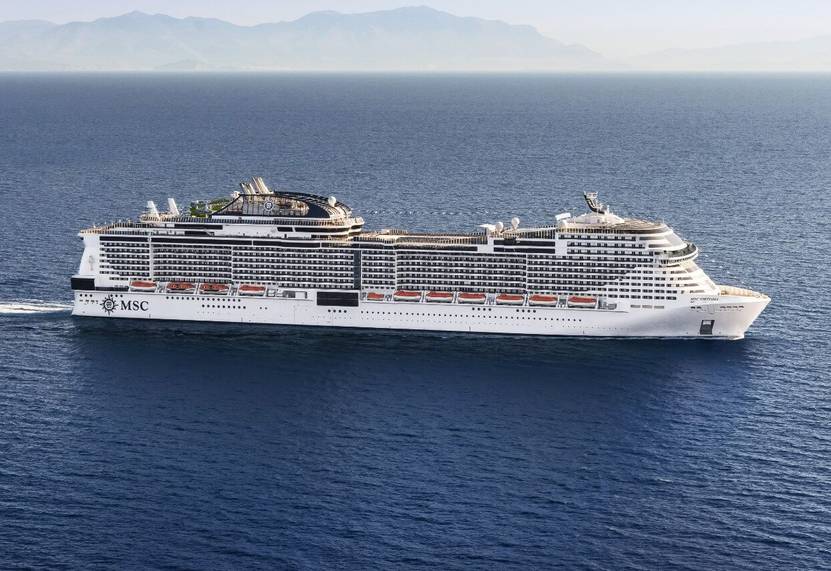 MSC Virtuosa
The sister of MSC Grandiosa and one of the largest ships in the MSC Cruises fleet, MSC Virtuosa is packed with wonders like a dazzling indoor promenade and even a robotic bartender.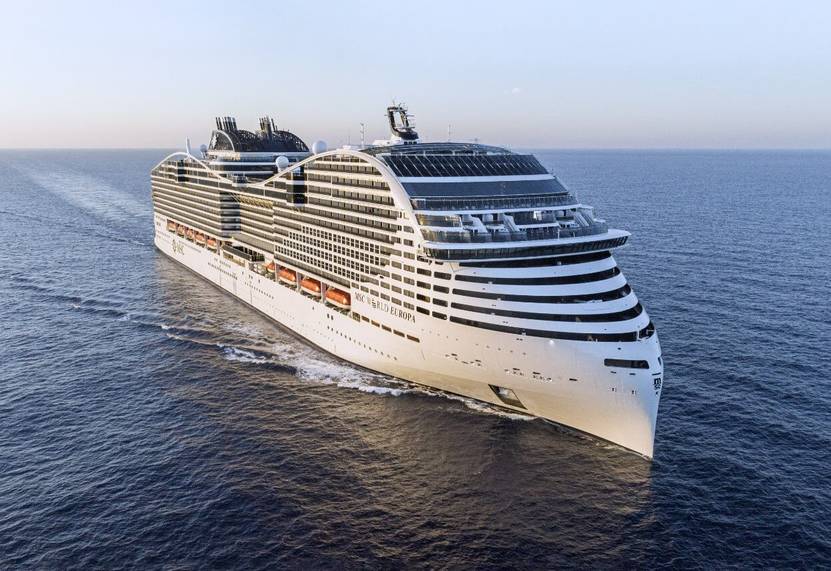 MSC World Europa
Step aboard this vision of the future, with futuristic entertainment spaces and spectacular slides complemented by cutting-edge advances in environmental technology.
MSC Armonia
MSC Bellissima

MSC Divina
MSC Euribia
MSC Fantasia
MSC Grandiosa
MSC Lirica
MSC Magnifica
MSC Meraviglia
MSC Musica
MSC Opera
MSC Orchestra

MSC Poesia
MSC Preziosa

MSC Seascape
MSC Seashore

MSC Seaside
MSC Seaview

MSC Sinfonia
MSC Splendida
MSC Virtuosa

MSC World Europa
From the emerald waters and lush peaks of the Norwegian Fjords to the captivating charms of the Canary Islands and the historical charms of Europe, discover a selection of unforgettable cruises by destination below.
---
Yes, although higher-speed broadband connections are not available at sea, a link between satellites orbiting the earth and the ships of the fleet provides the internet connection. For this reason, do be prepared for speeds slightly slower than those you may be used to on land.
Connection is available 24 hours a day on all of the company's ships, through a selection of competitively priced packages.