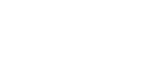 Discover The Eastern & Oriental Express
How better to explore the lush landscapes and vibrant cultures of Southeast Asia than on board an elegant train that winds leisurely through the spectacularly green jungles, sunflower fields, mango orchards and rubber plantations, past historic landmarks and ancient palaces, with stop-off points along the way to explore in detail? The Eastern & Oriental Express is more than a voyage, it is a memoir of a forgotten era of travel, the so-called Golden Age when riding the rails was a passage of elegance, meeting eccentric characters en route. Today, the green livery of the train gives way to beautifully restored cabins appointed with glossy wood panelling, silk furnishings and stunning restaurant cars, where perfectly-plated meals are served on white tablecloths.
The train has been making history since its inaugural journey in September 1993, which travelled from Bangkok to Singapore. Japanese carriages have been transformed in Singapore to the beautiful cars that you see today; it's the perfect way to experience the dynamic cities, sleepy villages, lush paddies and towering mountains of Southeast Asia.
The Experience
With its Thirties styling and fabulously appointed carriages, the Eastern & Oriental perfectly marries the best of old and new. In keeping with the Golden Age of rail travel, you may find in some carriages that the use of electronic devices is discouraged, to help keep the experience as authentic as possible. Even dressing on board takes a traditional edge, with most guests favouring light-coloured, loose linens and soft cottons, all the better for dealing with the steamy jungle heat, and beautifully contrasting with the steward's jewel-toned silk uniforms. It's all part of the aesthetic, and the desire to bring the elegance and exotic scenery of classic black and white films to life.
If during the day the theme is 'elegance', at night this ramps up to 'glamour'. Channel the effortless style of Thirties starlets with your attire, as you sip classic cocktails and discuss the day's excursions or dinner menus with your fellow travellers.
Carriages
The train's handsome green and gold livery adorns its stunning carriages, each one bearing the iconic insignia of the Eastern & Oriental Express. On board, the interiors are straight out of a 1930s film – the Shanghai Express, perhaps – with cherry and elm wood panelling, opulent silks and Malaysian embroidery. The highlight is certainly the magnificent open-sided observation car, where you can stand outside and enjoy the refreshing breeze as you look out over tropical forests and tea plantations – though it's worth noting the whole train is air conditioned, so you can seek respite from the sultry jungle air. There's also an attractive restaurant car and piano bar, serving signature cocktails inspired by cities and landscapes that the train passes through – perhaps a fruity Singapore Sling, or a warming Royal Nightcap before bed?
Cabins
Belmond trains are as luxurious as their fleet of five-star hotels, with elegant accommodation fitted with all the modern comforts you need to enjoy your stay on board. All of the cabins are blissfully air conditioned, so you can be sure of a cool night's sleep even when the balmy outside temperature is climbing. Also included are en suite shower rooms with a WC, a personal safe, hairdryer and sockets suitable for UK plugs. Luxury bath amenities also make packing light a breeze, and there's 24-hour on board service and entertainment on demand. Most cabins feature twin beds, which are arranged as a comfortable seating area during the day, transforming to two berths at night. There are, however, four different standards of accommodation. Solo travellers will relish the cosy Pullman Single cabins, with a daytime seat converting to a floor-level bed at night. For couples or friends travelling together, the Pullman Twin cabins are idea, with a seating area converting to upper and lower berths for bed.
Service
Traditional Belmond service – that is, the most luxurious trains in the world – marries with the genteel hospitality of the Far East on these journeys. Slip down a few gears and enjoy a journey back in time, to the Colonial era of Singapore Sling cocktails and high tea accompanied by the strains of a tinkling piano. Every beautifully attired steward on board is committed to ensuring that you make the most of the experience, with expertly made cocktails just the way they should be, foot massages when you're weary from sightseeing, and insights about the fascinating locomotive and your epic voyage. For a special occasion, upgrade to the Royal Celebration Breakfast, a four-course feast which begins with champagne and ends with local dishes, brunch classics and seasonal fruits. This is served on the second day of every Classic journey.
Food
You will dine in one of three restaurant cars: two join the train for every journey, while one is attached for specialist trips. Each of the cars is beautifully appointed in floral décor reminiscent of the region's colourful landscapes, elm panels, rosewood inlays and lacquered panels hand-painted with delicate blooms. In typical Belmond style, the tables are dressed in European cutlery and hand-cut glass crystal, enhanced further by silk wall coverings and comfortable upholstered armchairs, perfect for sitting back and enjoying delectable multi-course dinners. Your journey includes all table d'hôte meals, and you'll be able to choose from two sittings for lunch and dinner; your preference will be noted by the Maitre D' when you check-in. For your comfort, continental breakfasts and afternoon tea will be served in your cabin, though it's possible to take tea or coffee in the observation car from 7am onwards, ideal for those who wish to rise early to take in the scenery.
Dress Code
The train operates a smart casual dress code on board, though most guests choose to dress up in the evenings. Elegant rather than formal attire is recommended, as the balmy evenings are not conducive to black tie dress; a dinner jacket is recommended in the restaurant cars, however, and guests should still avoid jeans, shorts and trainers. Light layers in natural fabrics like linen and cotton are recommended, as well as comfortable walking shoes, sunscreen and hats for excursions.