Embark on a holiday enveloped in maritime heritage with three of Cunard's illustrious Queens: Queen Mary 2, Queen Anne and Queen Victoria discovering New York, Iceland and the Mediterranean.
Flying to the world-famous 'Big Apple', New York, your holiday begins with a scintillating two-night hotel stay. Drink in this iconic city's neon-lit attractions, infectious buzz and soak up its magnificent skyline, myriad museums and revered monuments such as the Statue of Liberty, Grand Central Station and the Empire State Building.
Next, you'll join the first of three wonderful Cunard vessels, Queen Mary 2 – the fleet's flagship. Leaving New York, you'll embark on a legendary transatlantic crossing voyaging to England's Southampton. Indulge in fine dining, first-class service, sparkling entertainment and opulent amenities.
Once reaching Southampton you'll join the newest of all Cunard's Queens, Queen Anne for a 14-night, round-trip Iceland and British Isles cruise.
Highlights include Inverness, where you'll experience the captivating myths and folklore the Scottish Highlands treasure, an overnight in port in Iceland's capital, Reykjavík, renowned for its culture, history and natural beauty and Ísafjörður where you'll marvel at wild and unspoilt fjords, miles of mountains and few-and-far-between roads.
Returning to Southampton, you'll disembark and fly to Milan for an overnight hotel stay before meeting your third Queen, Queen Victoria in Trieste. On board you'll delight in your final moments in the care of Cunard, savour all its revered hallmarks from Afternoon Tea to Gala Evenings and more as you uncover Croatia's medieval history, delectable cuisine and unforgettable landscapes, take in Malta's beauty and experience la dolce vita in Italy.
Disembarking in Civitavecchia, you'll transfer to Rome to conclude your unforgettable holiday with a romantic two-night hotel stay.
The Queen Mary 2 Experience
Quite simply, the Queen Mary 2 is one of the most magnificent ocean liners ever built, thus, a fabulous cruise holiday on this remarkable ship is an experience of a lifetime. Cunard has incorporated the very latest in modern facilities, entertainment and enrichment opportunities into a ship radiating the opulence, charm and glamour of cruising's Golden Era. Your fine-dining options include multiple-course gourmet delights with classy touches like Wedgwood china and Waterford crystal. Be entertained by lavish musical shows, dance in the largest ballroom at sea with a superb resident orchestra and relax beside four ample-sized pool areas – you'll have everything you could possibly want and more for the most memorable time on the ocean waves.
Dining
From the finest steak and seafood at The Verandah to British and European dishes in the main dining room; plus classic pub fare in the Golden Lion and traditional Afternoon Tea in the Queens Rooms, there's an outstanding variety of tasty cuisines on offer.
Activities
Browse the art gallery or luxury boutiques, try your hand at croquet or fencing or take part in fitness classes or deck games. Alternatively, relax by the pool or in the Mareel ® Wellness & Beauty spa.
Entertainment
From glamorous Gala Evenings to spectacular performances in the Royal Court Theatre, entertainment is traditional and elegant, with mellow live music, trivia and live sports also on offer for those seeking a more relaxed evening.
The Queen Anne Experience
On board Queen Anne, Cunard's newly designed much-loved signature spaces from across the fleet return, and she also introduces new experiences across dining, culture, and entertainment. Feel inspired by the blend of old and new. Together with a team of world-renowned designers, Cunard have created a ship designed with distinction and reimagined the voyage experience.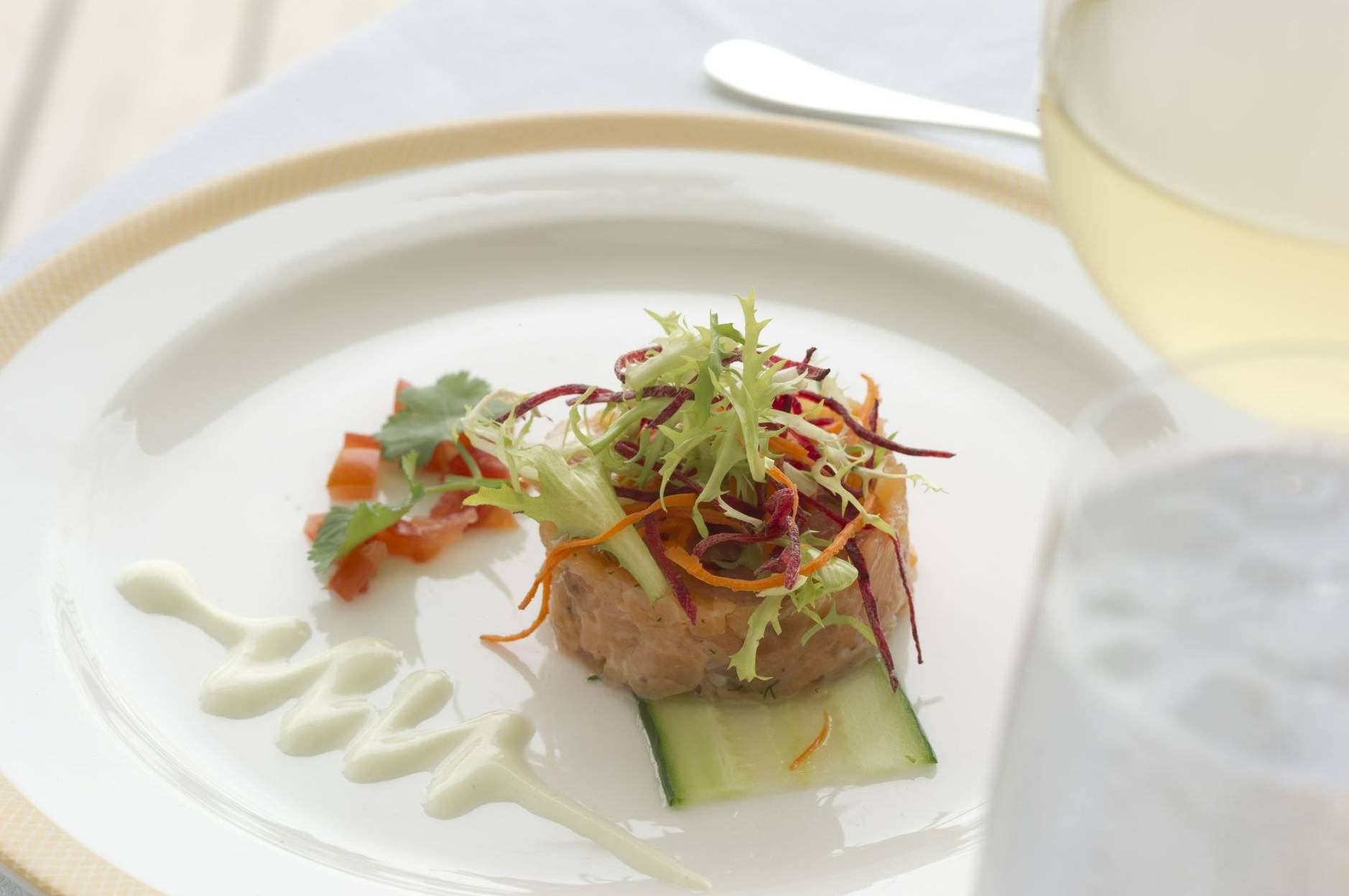 Dining
From classic British and French cuisine in the Britannia and Grills restaurants and the finest premium steaks at The Verandah, to traditional afternoon tea and a mouth-watering array of international cuisines at Kings Court Buffet, you'll find something on board to suit your every taste.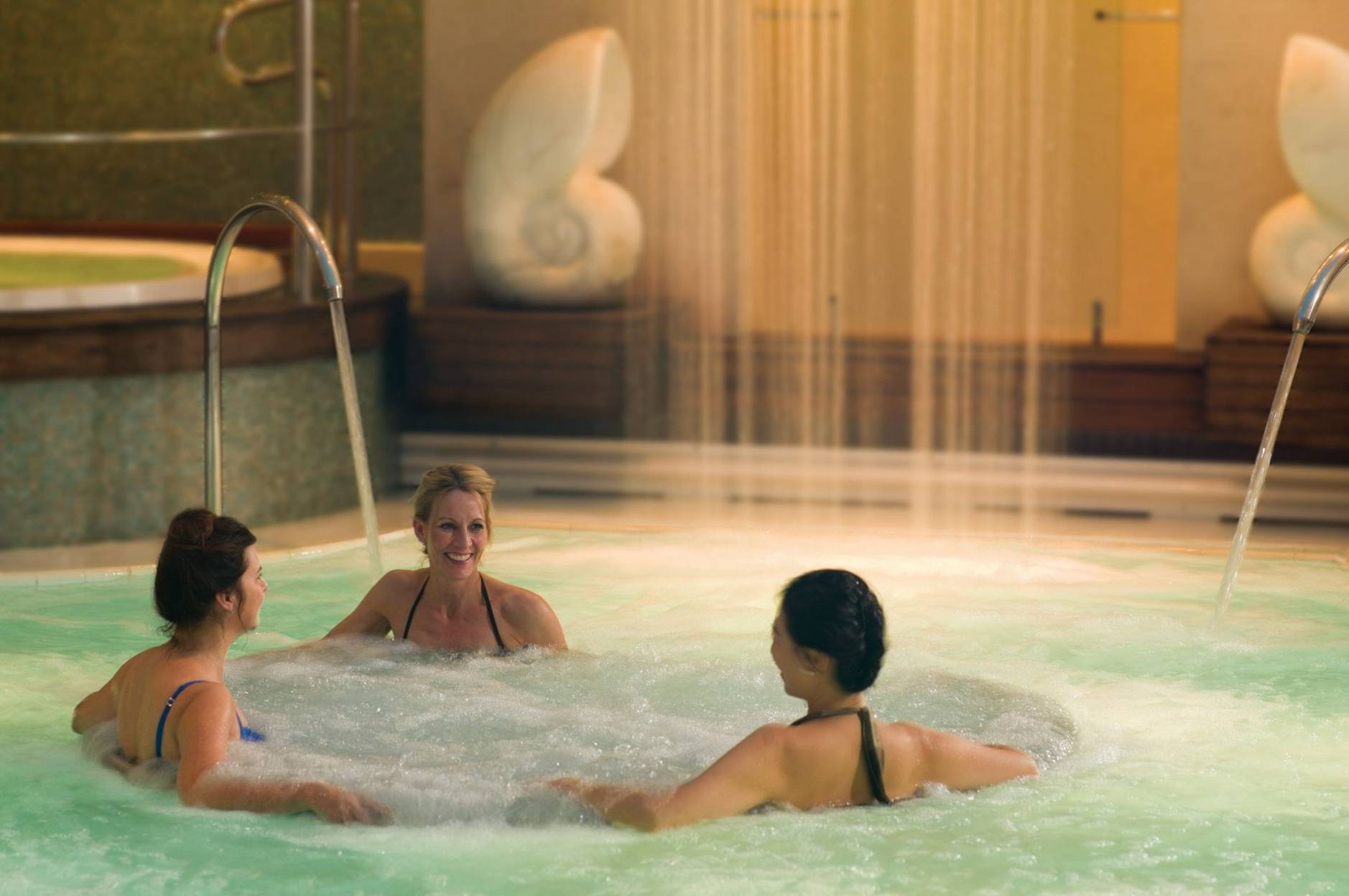 Activities
There are so many to choose from: enjoy a stellar show at the planetarium, take part in fencing or Cunard's traditional games of shuffleboard and deck quoits, sign-up for the outstanding Insight programme, or simply relax and unwind at the blissful Mareel® Wellness & Beauty spa.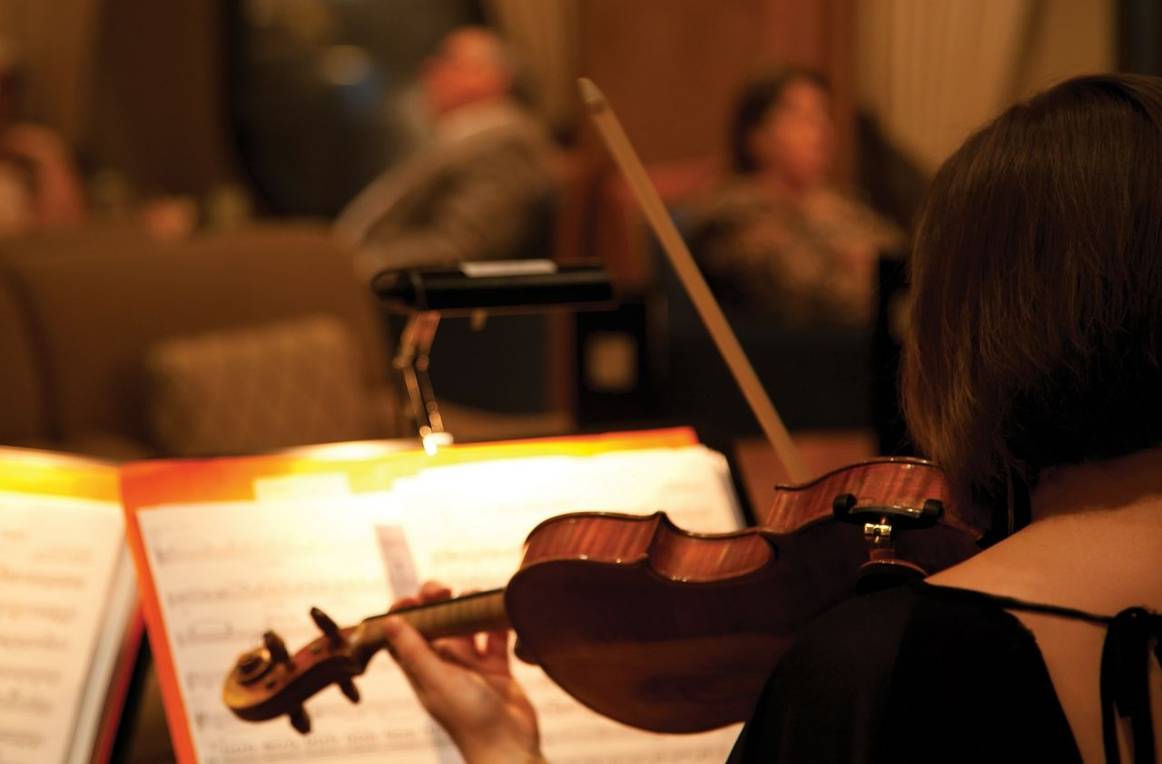 Entertainment
There's never a dull moment on board, what with dazzling West End-style productions at the Royal Court Theatre, a full live music programme, quiz nights and live DJs at the ship's sophisticated G32 nightclub. Or dance the night away at a glamorous ball in the Queen's Room.
The Queen Victoria Experience
The older sibling of the Queen Elizabeth, the refined Queen Victoria shares many of the same endearing qualities which keep loyal Cunard fans returning to the ship time and time again. Take a voyage on the majestic Queen Victoria and you'll soon discover why this Queen has established herself as a favourite among those who sail her. Queen Victoria delights with her special appeal, where elegance and unique features combine seamlessly with outstanding hospitality. You'll discover an extraordinary way to see the world, with her distinctive atmosphere and warmth encouraging a sense of escapism.
Dining
Dining on board the Queen Victoria is heralded as some of the finest at sea and while the sumptuous menus change, exceptional culinary standards remain the same. Savour the four main gourmet restaurants, beloved Cunard favourites and special themed culinary experiences, including delicious Asian cuisine at Lotus.
Activities
Out on deck, take part in Cunard's traditional games of shuffleboard and quoits, or try something new, at fitness classes catering to all levels. Meet leading artists and expand your own collection at the fine art gallery or indulge yourself with refined Afternoon Tea or a pampering spa treatment.
Entertainment
When evening falls, the curtain rises and a cast of talented performers are ready to entertain at the Royal Court Theatre. Dance the night away at a themed ball, take in the sounds of the Jazz band in the Chart Room while savouring pre-dinner aperitifs, or have a flutter in the sophisticated casino.
Your 34 Night Holiday Includes
New York Marriott Downtown
★★★★
At New York Marriott Downtown, you'll experience Marriott's characteristic, sophisticated style and anticipatory service while relishing picturesque views of the Manhattan waterfront. Come evening, unwind with traditional American cuisine at New York City's most beloved Bill's Bar & Burger, or enjoy happy hour drinks at the nearby Bill's West Side Bar, which offers an endless array of wines, beers, and specialist cocktails. At this hotel, you can enjoy its brand-new Fitness Center, if you're feeling energetic, before unwinding at night in your superb, ultra-modern room, complete with crisp linen bedding and sweeping window views of downtown New York.
Starhotels Ritz Milan
★★★★
Perfectly nestled by Corso Buenos Aires' shopping district and Porta Venezia, Starhotels Ritz boasts a chic atmosphere – the perfect starting point to experience the charms of Milan. Here, you'll find fine dining at the Bruschetteria Grill & BBQ, where you'll indulge in both traditional Italian cuisine among other international dishes. Come night-time, sip on scintillating cocktails at the bar before you retire to your exceptional room, newly refurbished to feature contemporary furnishings and lush white bedding to sink into after days of exploration.
Best Western Hotel President
★★★★
Located in the heart of Rome's enchanting historic centre, the Best Western Hotel President offers a convenient four-star stay, allowing you to uncover the Eternal City with ease. This elegant yet modern venue is only a stone's throw away from the Basilica of St. John Lateran, the Colosseum and the Domus Aurea. You'll also find a spacious and comfortable restaurant offering a delicious selection of typical Roman dishes and tasty international cuisine, perfect after a long day's exploration.
Full-Board Cruises
8 night full-board cruise on board Queen Mary 2
14 night full-board cruise on board Queen Anne

Overnight in port in Reykjavík

7 night full-board cruise on board Queen Victoria
Hotel Stays
2 night four-star hotel stay at the New York Marriott Downtown
1 night four-star stay in Milan at the Starhotels Ritz Milan with breakfast
2 night four-star stay in Rome at the Best Western Hotel President with breakfast
All flights, taxes and transfers
Main image is intended for illustrative purposes only.
Duration: 34 Nights
Itinerary Includes: New York, Southampton, Invergordon, Kirkwall, Reykjavík, Ísafjörður, Akureyri, Greenock, Southampton, Milan, Trieste, Zadar, Split, Valletta, Sorrento, Civitavecchia
Duration: 34 Nights
Itinerary Includes: New York, Southampton, Invergordon, Kirkwall, Reykjavík, Ísafjörður, Akureyri, Greenock, Southampton, Milan, Trieste, Zadar, Split, Valletta, Sorrento, Civitavecchia