Amazing Auckland & New Zealand Highlights Cruise
Includes a four-star hotel stay in Auckland
Four FREE At Sea Offers With Any Cabin
Get the full experience...
Auckland is New Zealand's most populous city and, with its strong Polynesian traditions and bustling centre, is a great place to begin your holiday. Enjoy a two-night hotel stay during which you'll have time to explore its scenic beaches, lively shopping precincts and surrounding natural beauty.
You'll then embark Norwegian Spirit for a cruise around some of the country's favourite coastal cities. On board you'll discover a wealth of things to do on your days at sea, from dazzling evening entertainment to diverse dining and an extensive treatment menu in the spa.
Arriving first at Tauranga, you'll be enchanted by one of the country's most scenic cities. Featured in The Hobbit and Lord of the Rings film series, Tauranga is now home to a film set that runs daily tours for fans. Or you could head for sites of astounding natural beauty like Mount Maunganui.
At Napier you'll find eye-catching Art Deco buildings and some of New Zealand's most acclaimed wineries, while the pint-sized capital Wellington punches well above its weight with a vibrant arts scene and culinary gems to discover.
Reaching the South Island, you'll then stop at Akoroa, a former French settlement and harbour town that's surrounded by deep-green hills. After Dunedin, where its Scottish legacy can be found in everything from tartan souvenirs in the shops to a mock castle, you'll head for the Fjordland National Park. Here you'll visit a trio of spectacular sounds: Milford, Doubtful and Dusky. This region is a Lost World paradise of steep, forested mountains veined with waterfalls and stunning marine wildlife.
Reaching the Australian coast, you'll then visit Melbourne, state capital of Victoria. Known for a flourishing arts scene, passion for sport and some of Australia's best-loved architecture, it's bursting with things to do and see.
Burnie on the northern Tasmanian coast is wonderful place to sample artisanal crafts and food products before you make your penultimate stop in the laidback town of Eden, a renowned whale-watching hotspot. Finally, you'll disembark in Sydney.
Package Includes
All flights & taxes
All-Inclusive Cruise
12 night cruise on board Norwegian Spirit with all meals and entertainment
Four FREE At Sea offers when booking ANY cabin*:
Free Beverage Package

Free Specialty Dining Package

Free Shore Excursions Credits

Free WIFI Package
Hotel Stay
2 night four-star hotel stay in Auckland with breakfast
At a glance

Prices from
Here to help
Call to book:
1800 958 405
Opening hours:
AWST: Mon to Fri 6am - 5pm | Sat & Sun 6am - 2pm | AEST: Mon to Fri 9am - 7pm | Sat & Sun 9am - 4pm
The Sounds of the Fiordland National Park
Perhaps New Zealand's best-loved area of sublime natural beauty, the spectacular sounds of this world-renowned national park offer an endless treasure trove of sights. Have your camera at the ready as you take in the sheer cliffs, jagged mountain peaks and dolphin pods churning up the water below.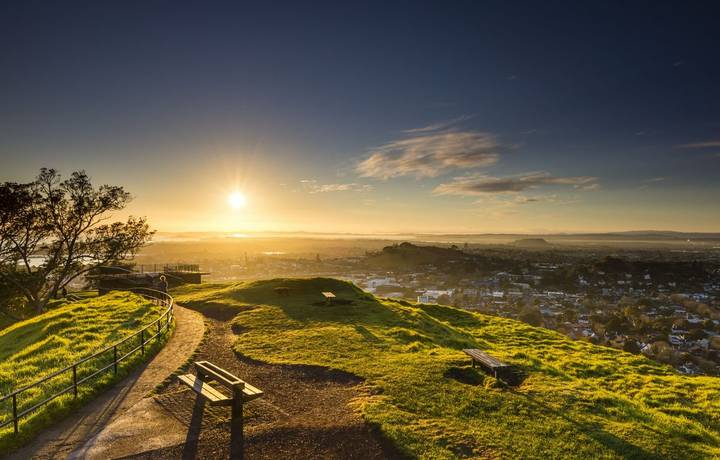 DAY 1 - 2
| 2 - 3 Jan 2022
Begin your holiday in Auckland, home to the largest Polynesian population in the world. Here you'll find a satisfying mix of modern skyscrapers, beautiful black-sand beaches and hiking trails around Mount Eden, a dormant volcano. This city truly has something for everyone. A scenic ferry ride will take you to some of the 50 island gems in Auckland's majestic Hauraki Gulf or you could wander the meandering paths of Auckland Domain, the city's oldest park.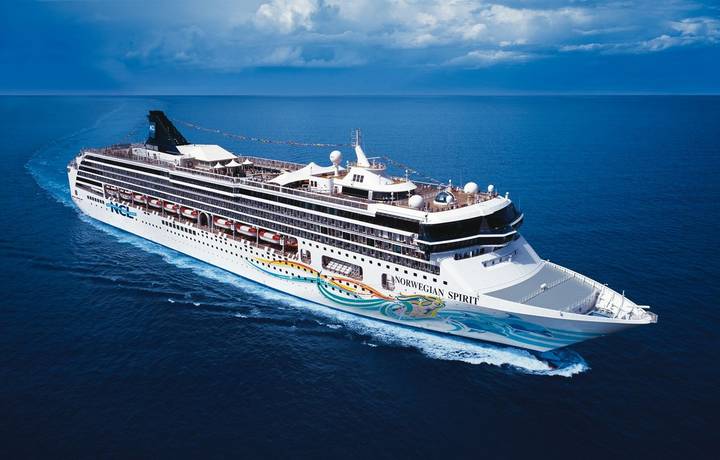 Auckland
- Embark Norwegian Spirit
Having been substantially refurbished in early 2020, Norwegian Spirit is packed with brand-new features, refreshed entertainment options and exciting dining venues. Find thrilling musical performers and dazzling acts at the Stardust Theatre, enjoy treatments at the expanded Mandara Spa and discover a new adults-only sanctuary: Spice H2O. Norwegian Spirit is all set for a new era of stylish cruising.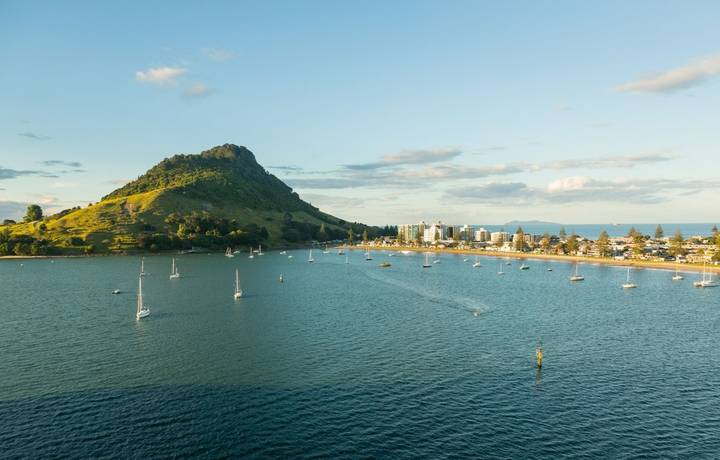 As you sail into Tauranga's scenic harbour, you'll pass the Bay of Plenty's iconic Mount Maunganui, an extinct volcano crossed with walking trails and dotted with hot saltwater pools. On arrival you'll find many delights in this beachside city: art, culture, boutique shopping and delicious food. You could take an excursion to Rotorua to experience Maori culture or visit the 'Hobbiton' film set where The Lord of the Rings and The Hobbit movies were made.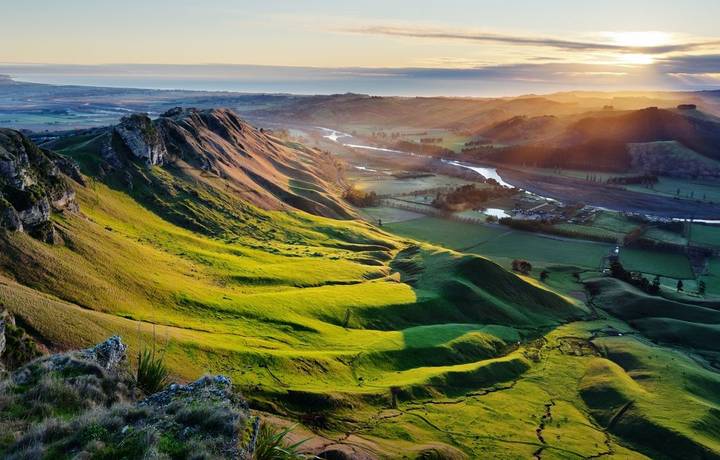 Rebuilt following an earthquake in 1931, Napier is known as Art Deco City and is nestled between the ocean and deep-creased verdant hills. Take a walk around the city centre to experience the world's most comprehensive collection of Art Deco buildings with their geometric shapes and bold designs. Napier is also home to some of New Zealand's oldest wineries, including the Mission Estate Winery, producing a wide range of award-winning wines.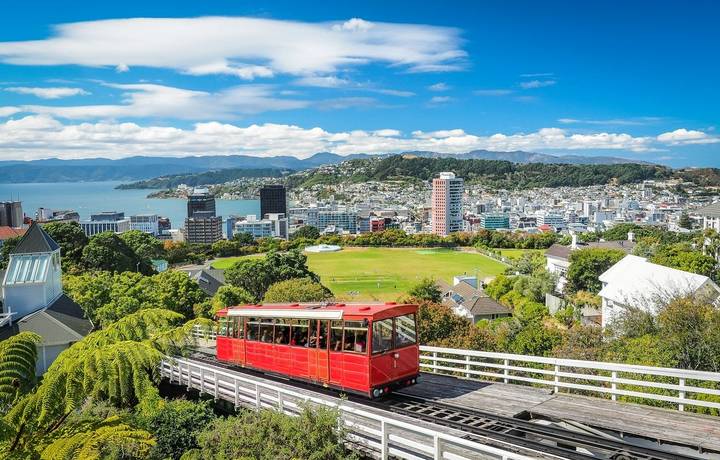 New Zealand's small capital city curls itself around the hillsides on the southern point of the North Island, looking out at the blustery Cook Strait. With a passion for coffee and craft beer, Wellington is bursting with energy and creativity and has a lively art, film and culinary scene. It's also home to the much-loved 'Te Papa' national museum with its fascinating interactive exhibits, covering everything from New Zealand's flora and fauna to Polynesian culture.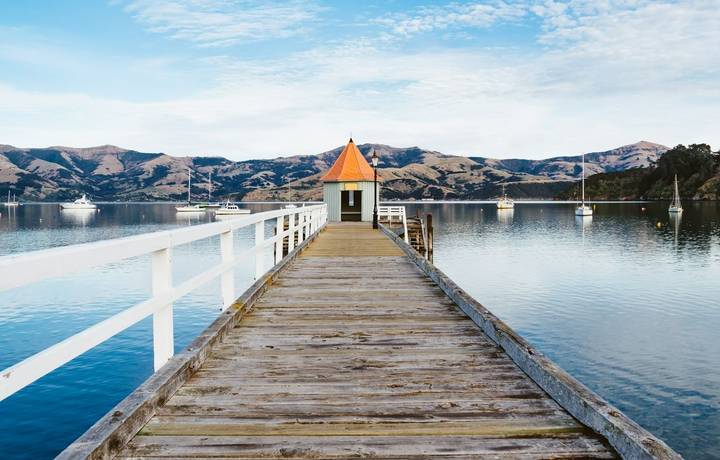 Be charmed by Akaroa's natural beauty, scenic bay and thriving artisan culture. The waters here are home to rare Hector dolphins, the smallest in the world, and a host of other marine life. Why not take a popular boat tour to see it up close? As a former French settlement, you'll also find pretty French-named streets full of boutique shops, craft galleries and French bakeries and a jetty from which you can savour your surroundings.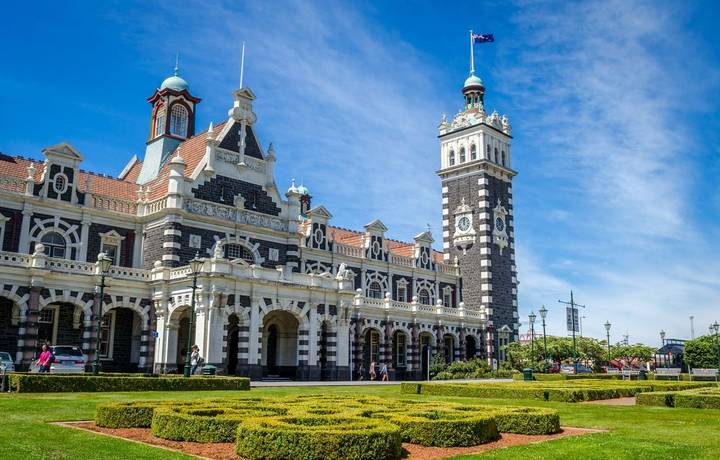 Once a Scottish settlement, Dunedin retains strong links to Scotland even today and has its own tartan. Lanarch Castle, built by a nineteenth century local businessmen with Scottish roots, is billed as New Zealand's only castle and the building and its gardens are now open to the public. With quaint harbourside villages, endless green hills and low-rise buildings, Dunedin has a laidback, understated atmosphere.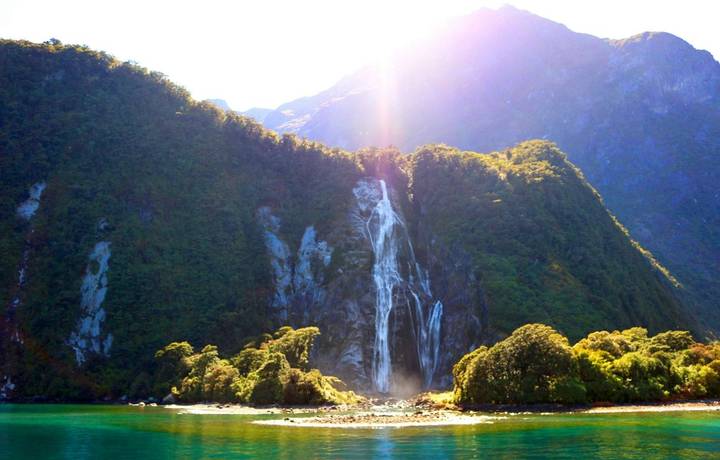 Milford Sound > Doubtful Sound > Dusky Sound (Scenic Cruising)
Get on deck and have your cameras ready as you glide through three of the most scenic areas of New Zealand's largest national park, a rugged Lost World terrain of steep, forested mountain-sides streaked with gushing waterfalls. With wildlife that includes dolphins, penguins and kakapos – the world's only flightless parrot – you couldn't ask for a better welcome to this famously scenic country.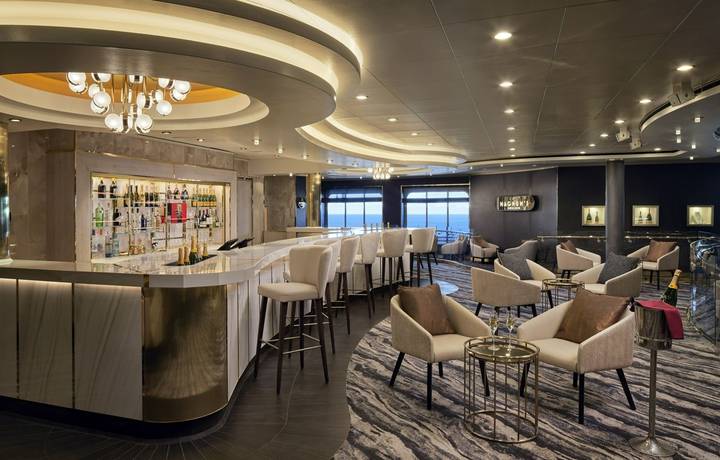 DAY 10 - 11
| 11 - 12 Jan 2022
There is a plethora of dining venues on Norwegian Spirit, with some brand-new additions. Sip your favourite cocktail and feast on prime cuts of Angus beef at Cagney's Steakhouse, sample exquisite French cuisine at Le Bistro or try contemporary Italian at Onda by Scarpetta. There's also the Local Bar & Grill, which is open 24-hours a day, so you'll always be able to satisfy any sudden cravings.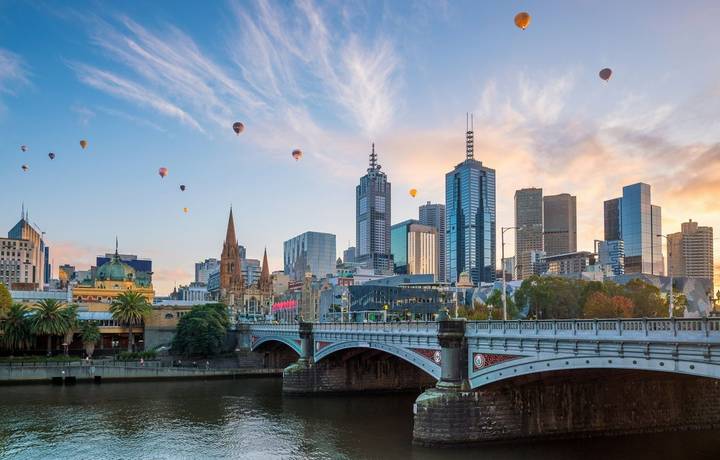 Melbourne, Australia's most populous city after Sydney, is famous for its markets, where you'll find everything from local produce to arts and crafts and vintage fashion. The inner city's leafy areas have a European feel, alongside New York-style 1950s art deco high-rises. Away from the bustle, you'll find nearby Yarra Valley, where you could taste world-class wines and walk through lush forests.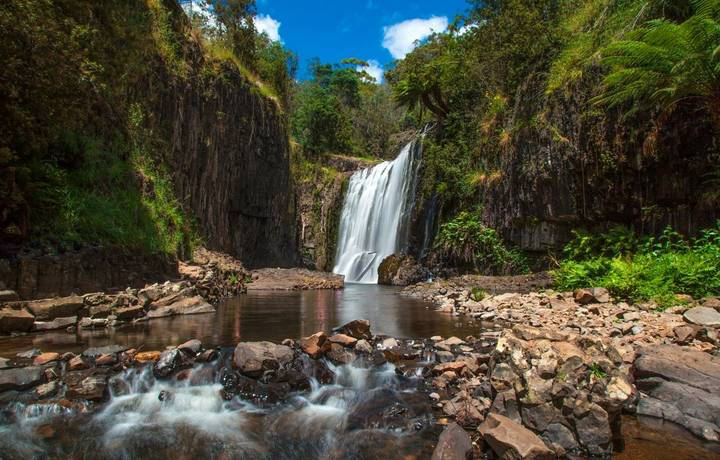 Today you'll discover Burnie with its proud industrial heritage and rugged surrounding landscape. Its Makers' Workshop celebrates Tasmania's innovators and artists, while you could also taste crumbly local cheese, take a paper-making course or peruse through the gift shop for truly original souvenirs from all these unique artists. To wind down, make a beeline for Hellyers Road Distillery for a couple of drams of amazing single malt whiskey.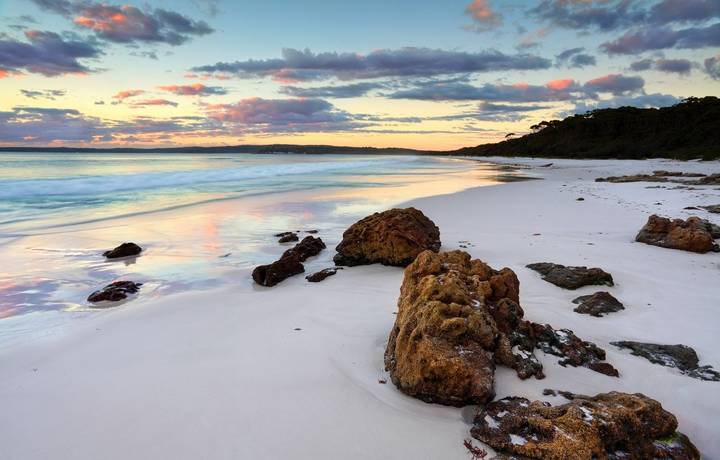 The town of Eden has long been associated with the abundant whale and dolphin species found off its untamed coastline. Once a whaling station, it's now known as a passing point for migrating whales, especially humpbacks. If you don't want to venture out to sea you might catch a sight of the area's marine wildlife from the shore. Eden is full of superb beaches, from the family-friendly Cocora Beach to the Aslings Beach Boardwalk – ideal for a gentle stroll in the sea breeze.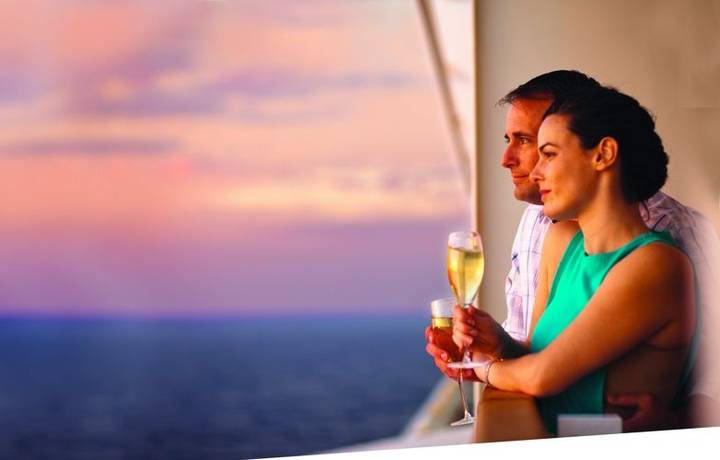 Sydney
- Disembark Norwegian Spirit
Today you'll disembark in Sydney where your holiday ends.
Welcome aboard the Norwegian Spirit
Embrace the easy-going atmosphere on the newly refurbished Norwegian Spirit, with its emphasis on freedom. Following Norwegian Cruise Line's most extensive ship renovation ever, every curve, every space and every view has been completely reimagined in order to offer the best of Norwegian Cruise Line's exceptional fleet. There's no strict dress code, a fantastic selection of 24-hour dining options – including the brand-new Italian restaurant, Onda by Scarpetta; lots of great entertainment venues, and fabulous facilities for passengers of all ages. Whether this is your first cruise or your hundredth, you'll discover a warm welcome, a friendly and attentive crew, and an unforgettable stay.
Entered Service: 2004
Tonnage: 75,338
Number of Decks: 13
Passenger Capacity: 1,976
Total Crew: 948
Number of Cabins: 988
Wheelchair Accessible Cabins: Yes
Number of Pools: 2
Number of Restaurants: 9
Kids Club: Yes

Entered Service: 2004
Tonnage: 75,338
Number of Decks: 13
Passenger Capacity: 1,976
Total Crew: 948
Number of Cabins: 988
Wheelchair Accessible Cabins: Yes
Number of Pools: 2
Number of Restaurants: 9
Kids Club: Yes
regional flights available at a supplement
Departing
Departing
16 January 2022
Departing
26 January 2022
Departing
9 February 2022
Departing
19 February 2022
Departing
Departing
16 January 2022
Departing
26 January 2022
Departing
9 February 2022
Departing
19 February 2022
Departing
Departing
16 January 2022
Departing
26 January 2022
Departing
9 February 2022
Departing
19 February 2022
Departing
Departing
16 January 2022
Departing
26 January 2022
Departing
9 February 2022
Departing
19 February 2022
Departing
Departing
16 January 2022
Departing
26 January 2022
Departing
9 February 2022
Departing
19 February 2022
CALL TO BOOK:
1800 958 405
HOLIDAY CODE:
CRU2262