Guy Sebastian Intimate Uluru Concert & Alice Springs Adventure
Includes hotel stays in Ayers Rock & Alice Springs
Gold Seat Tickets to an exclusive Guy Sebastian event | Dinner under the stars at the Sounds of Silence | Direct flights from Perth
Get the full experience...
Dive into the heart of Australia's enigmatic Outback and discover the magic of the mighty Uluru during a series of tours, including a magical performance from one of Australia's most popular and respected male artists, Guy Sebastian.
Your holiday begins as you fly to Alice Springs, a city in the heart of Australia's sun-scorched Red Centre that encapsulates the hardy spirit of the Outback, where you'll stay for a night. During your time here you'll get to explore the area during a half day tour. Find out how the Royal Flying Doctor Service serves the remote communities of the region, stop at the historic Telegraph Station and School of Air and admire the view of Alice Springs from the summit of Anzac Hill.
Leaving Alice Springs behind, you'll head to Uluru. En route you'll stop for lunch at Curtin Springs, a million-acre family-owned cattle station. You'll then transfer to the superb Desert Gardens Hotel at one of the country's most recognisable natural wonders, Uluru - otherwise known as Ayers Rock.
A fascinating and beautiful area of aboriginal significance, this spectacular natural rock formation is thought to be over 550 million years old. Nothing quite compares to the first moment you lay your eyes on this incredible feat of nature. Immense in its simplicity, it sits under an endless stretch of bright blue sky, surrounded by a dry and dusty landscape, and never fails to take even the most seasoned travellers' breath away.
Get your first taste of Uluru during a sunrise base tour. One of the best times to enjoy Uluru, watch as the first light of the day dances amidst the rock formations changing their colour before your eyes, and the half-lit desert slowly soaks up the rising sun and bursts into colour. You'll travel around the base of Uluru by private coach and have the opportunity to explore some of the caves that are decorated with Aboriginal paintings and carvings.
Come evening, you'll take your seats for a memorable dinner that includes canapes, bush-tucker delicacies and wine. Drink in the atmosphere as the hypnotic sound of the didgeridoo provides a musical backdrop, you'll even be accompanied by a resident star talked who will be on hand to talk you through the constellations of the mystical night sky and their relevance to the Aboriginal people.
The excitement continues, as you'll experience the highlight of your holiday, an exclusive evening with singing sensation Guy Sebastian.
Take your seats and watch enraptured as Guy serenades you against the backdrop of the magnificent Uluru. As the sandstone glows a burnished orange and gradually deepens to a vibrant red in the fading light of the day and the stars twinkle above, Guy will sing a number of songs from his extensive repertoire, his unforgettable voice ringing out into the stillness of the desert. It's an emotional and magical evening that will stay with you for years to come.
Package Includes
All flights including direct flights to and from Perth
All taxes & transfers
Exclusive Event
Gold seat tickets to an intimate performance by Guy Sebastian
Sounds of Silence gala dinner including local wines, beers and soft drinks
Hotel Stays
1 night four-star hotel stay at the Crowne Plaza Alice Springs Lasseters
3 night four-star stay in Ayers Rock at the Desert Gardens Hotel

All hotel stays include breakfast
Fully Escorted Tours
Alice Springs town tour

Uluru sunrise base tour
Here to help
Call to book:
(08) 6319 0255
Opening hours:
AWST: Mon to Fri 7am - 5pm | Sat & Sun 7am - 3pm
Sound of Silence Dinner
Dine on canapes and bush tucker delicacies and enjoy the mesmerising view over the Uluru-Kata Tjuta National Park. Gaze at a star-speckled sky and relax with a glass of fine wine, as the hypnotic sound of the didgeridoo fills the night air.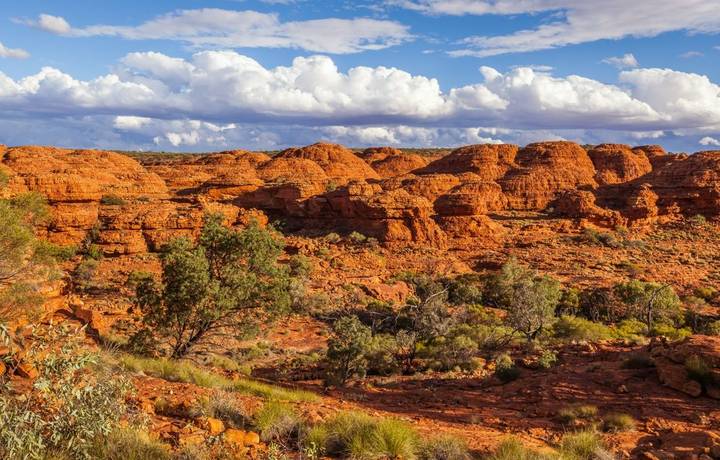 Alice Springs
- Hotel Stay & Tour
During a half-day tour of Alice Springs, you'll find out about the many unique places and services that add to the plucky character of the town. Drop into the Royal Flying Doctor Service, which provides medical care to some of the country's most remote people and visit the historic Telegraph Station.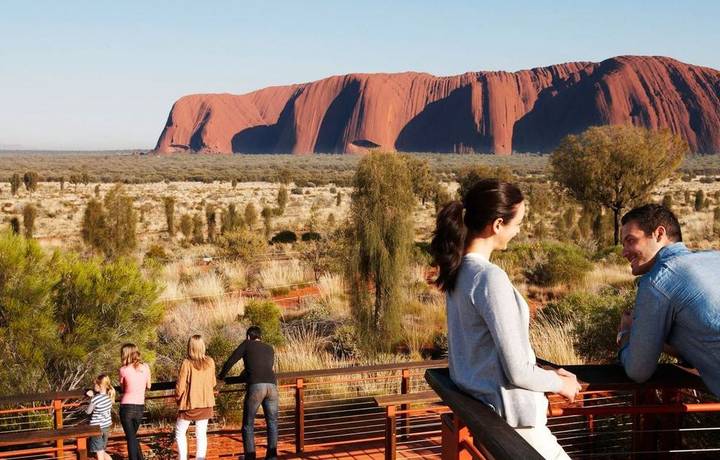 Transfer to the famous Ayers Rock, stopping on the way for lunch at Curtin Springs, a million-acre, family-owned cattle station. Venture into the incredible World Heritage-listed Uluru-Kata Tjuta National Park where you'll be able to marvel at the magnificence of this bucket-list landmark. Considered sacred to Australia's Aboriginal people, Uluru's transforming colours are mesmerising, its red sandstone deepening in tone throughout the evening.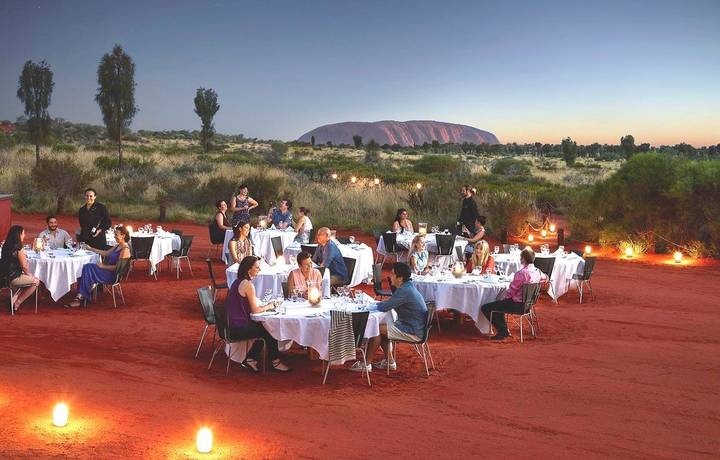 Ayers Rock
- Hotel Stay & Tour
Waking early, you'll enjoy a sunrise base tour at Uluru. Travel around the base of Uluru by private coach and explore some of the caves that are decorated with Aboriginal paintings and carvings. Later that day, as daylight begins to fade and the mesmerising colours of Uluru deepen to a crimson red, enjoy a remarkable Uluru experience - a memorable Sounds of Silence Dinner where you'll dine on local delicacies and wine under a star-filled sky. Relax to the gentle sound of a didgeridoo as a 'star talker' shares his knowledge of the night sky. It's an enchanting experience and the perfect way to spend your time in Uluru.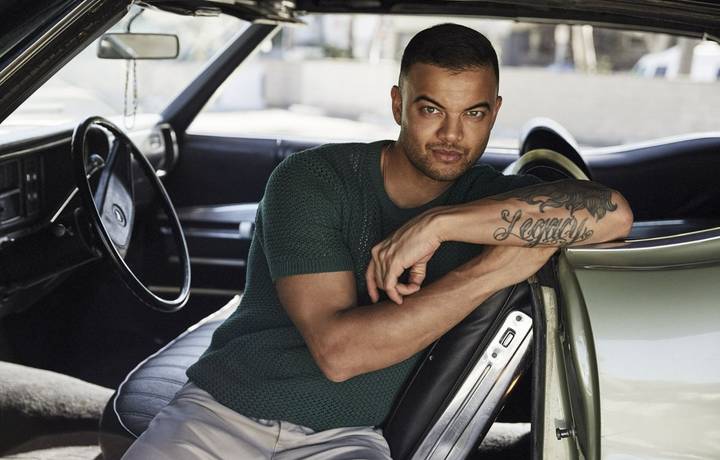 Ayers Rock
- Hotel Stay & Exclusive Event
Spend a day at leisure before you enjoy another Uluru experience - an exclusive performance with Guy Sebastian. Settle into your seats and be spellbound by singing sensation Guy Sebastian. Let his breathtaking vocals fill the crisp air as he serenades you with a fantastic selection of hits during an evening that you'll treasure forever.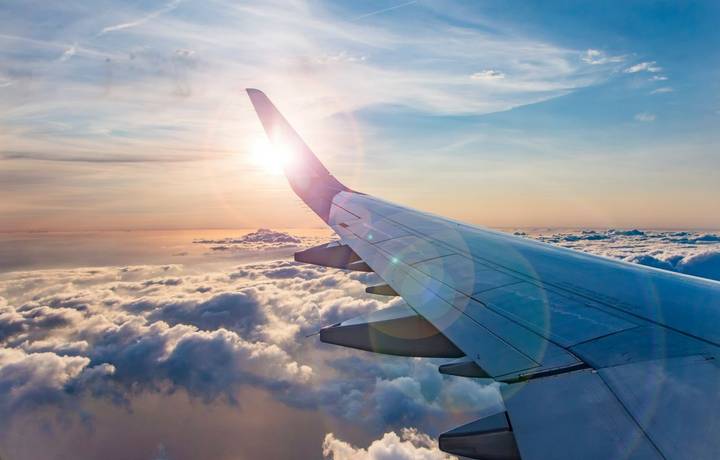 Your incredible holiday complete, today you'll transfer to the airport, filled with memories to last a lifetime.
regional flights available at a supplement
CALL TO BOOK:
(08) 6319 0255
HOLIDAY CODE:
TOU2281