Japan in Bloom & Mount Fuji Discovery
Includes an all-inclusive Japan cruise
Sale Extended: Save up to $1,000 per couple - Now Ends 26.04.21 | FREE All-Inclusive Drinks Package
Get the full experience...
Savour an incredible voyage around the jewels of Japan admiring the enchanting sights of cherry blossom and enjoy a fully escorted tour of Mount Fuji during a three-night hotel stay in captivating Tokyo.
While on your Mount Fuji tour you'll enjoy a ride on the Hakone Ropeway Cable Car where you can watch steam spiralling up from the active hot springs. At Lake Ashi, you'll take a serene boat ride, embracing the natural beauty of the crater lake before the high-speed bullet train whisks you back to Tokyo.
Tokyo, Japan's dynamic capital, mixes an enthralling blend of ultra-modern technology and futuristic skyscrapers with ancient tradition. Admire the ethereal beauty of spring as you experience the country's most iconic natural event, the arrival of the beautiful cherry blossom.
You'll then embark the fabulous Norwegian Sun, first calling at Beppu, a city surrounded by stunning natural wonders, before a scenic cruise through the Kanmon Strait. A taste of South Korea awaits at Busan, home to alluring temples. Explore the striking Haedong Yonggungsa - a 14th Century Buddhist temple, nestled on a cliffside and overlooking the sea.
At Nagasaki you could learn about the city's tragic past at the Atomic Bomb Museum, which is dedicated to the events that brought an end to the Second World War, while Kagoshima offers stunning views of the active Sakurajuma volcano.
Osaka, the "Nation's Kitchen", awaits where you could sample some delectable fare in its most famous food district, Dotonbori. Your penultimate stop before arriving back in Yokohama is Shimizu, one of Japan's most beautiful ports. Here you can admire unparalleled views of Mount Fuji before disembarking in Yokohama.
Package Includes
All flights, taxes & transfers
Cruise
9 night full-board cruise on board Norwegian Sun
Overnight stay in port in Osaka
Four FREE At Sea inclusions when booking ANY cabin:
Free Beverage Package
Free Specialty Dining Package
Free Shore Excursions Credits
Free WIFI Package
Fully Escorted Tours
Tour of Mount Fuji including the Hakone Ropeway cable car
Boat trip across Lake Ashi
High-speed bullet train to Tokyo
Hotel Stay
3 night four-star stay at the Hotel New Otani Tokyo Garden Tower
At a glance

Prices from
Here to help
Call to book:
1800 958 405
Opening hours:
AWST: Mon to Fri 7am - 5pm | Sat & Sun 7am - 3pm
KYOTO'S SENSATIONAL SHRINES
Kyoto, once the capital of Japan, is a city on the island of Honshu. It's renowned for its striking Buddhist temples, lush gardens, imperial palaces, traditional wooden houses and Shinto shrines. The most notable of these shrines is the iconic Fushimi Inari Shrine. Poised at the foot of Mount Inari, savour an unforgettable walk through the famous 10,000 torii to reach the summit where you'll witness spectacular views.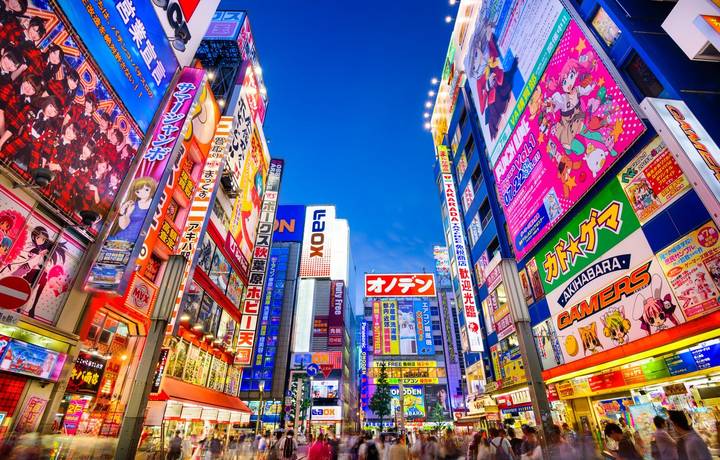 Japan's scintillating capital boasts an incredible blend of both modern and tradition as soaring neon skyscrapers gather next to ancient temples and gleaming shrines. Marvel at the breathtaking views from the Shibuya Sky Observatory, which boasts one of the best places to capture a bird's eye view of the sprawling metropolis. Soak in the colourful sights of Harajuku, filled with quirky fashion trends and home to an avant-garde art museum. Or roam the grounds of the Shinjuku Gyoen National Garden, awash with the enchanting blooms of cherry blossom and sprawling manicured parks.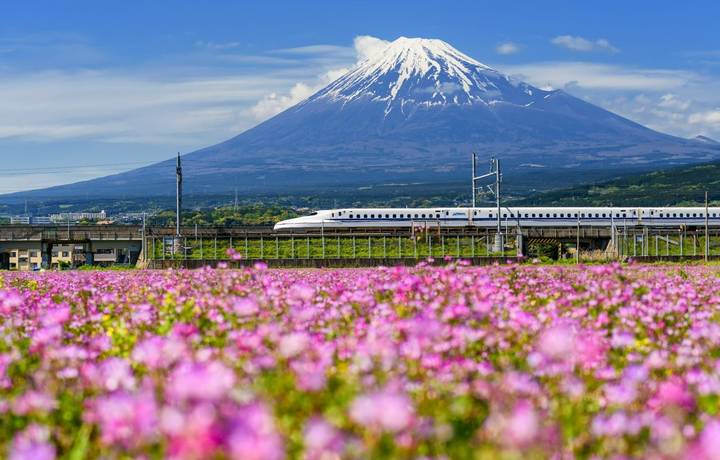 Tokyo
- Hotel Stay & Tour
Today your fully escorted tour will take you to the stunning Mount Fuji, a sacred site looped with walking trails and dotted with shrines. You'll also ride the Hakone Ropeway cable car where you can watch steam spiralling up from the active hot springs. At Lake Ashi you'll take a boat across the still, peaceful water, enjoying the natural beauty of the crater lake before the high-speed bullet train whisks you back to Tokyo.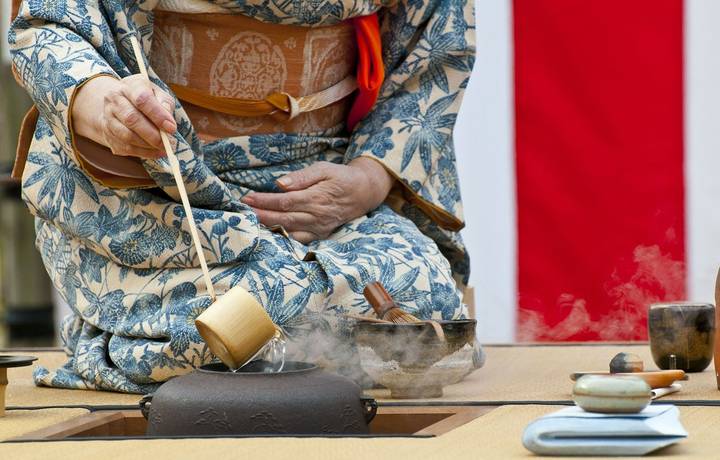 Seek out one of Japan's traditional tea houses or salons, which are steeped in history. Here you'll find fragrant tea, made by tea masters and served in time-honoured fashion by kimono-clad women. It's full of ceremonial gestures and protocol but a fascinating experience. In the evening, you could head for the streets of fashionable Shibuya to see outlandishly dressed youth parade their outfits or seek the tranquillity of Shinjuku Gyoen National Garden.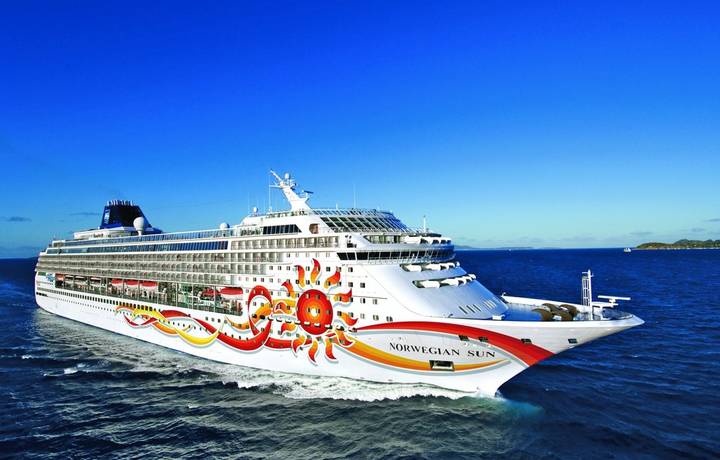 Yokohama
- Embark Norwegian Sun
Fully rested, today you'll climb on board the wonderful Norwegian Sun to begin your cruise around Japan's enchanting coastline. Having undergone an extensive refurbish in 2018, this sophisticated ship boasts a fantastic choice for dining, leisure and accommodation options. With friendly staff, comfortable surroundings and a high-quality selection of facilities, she's the perfect choice for those seeking an easy-going cruise holiday.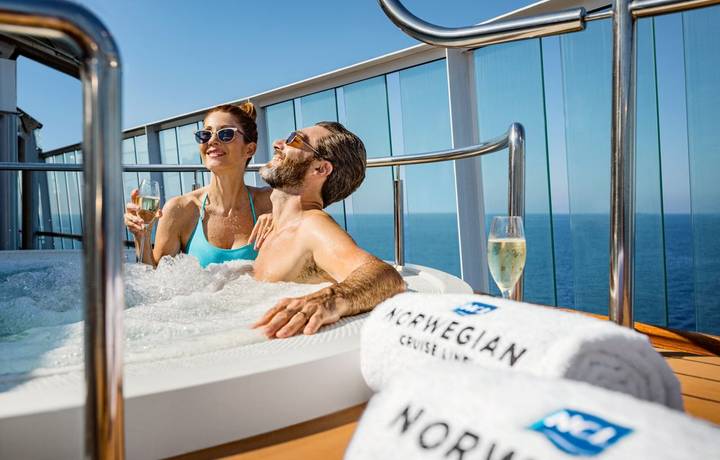 As evening falls, the Norwegian Sun develops an exciting vibe as music, magic and comedy fill the entertainment lounges and bars. Take your pick between lavish shows, dance spectaculars, brilliant musicians or hilarious comedy acts. Head to the lavish theatre and immerse yourself in a wild extravaganza of Rock You Tonight – featuring high-energy performances in tribute to famous artists including Queen, Journey and Tina Turner.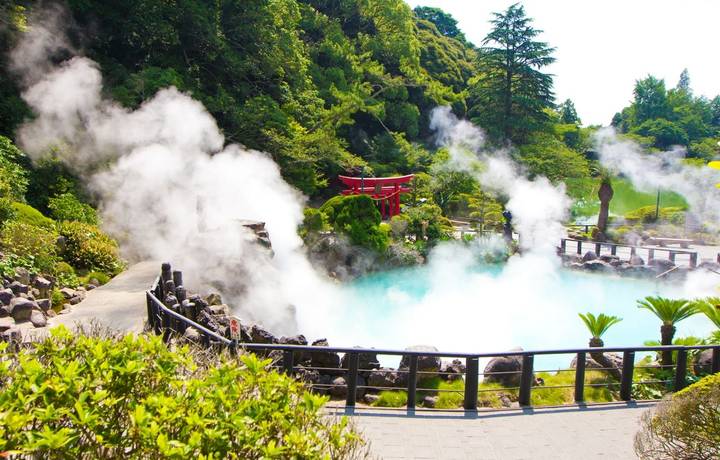 Beppu > Kanmon Strait (Scenic Cruising)
This famous hot spring resort produces more hot water than any other resort in the country. Here you can enjoy a fantastic selection of baths – mud, sand, steam or just an ordinary hot water bath if you prefer. There's also a beautiful park with fantastic cherry blossom that offers a peaceful oasis away from everyday life.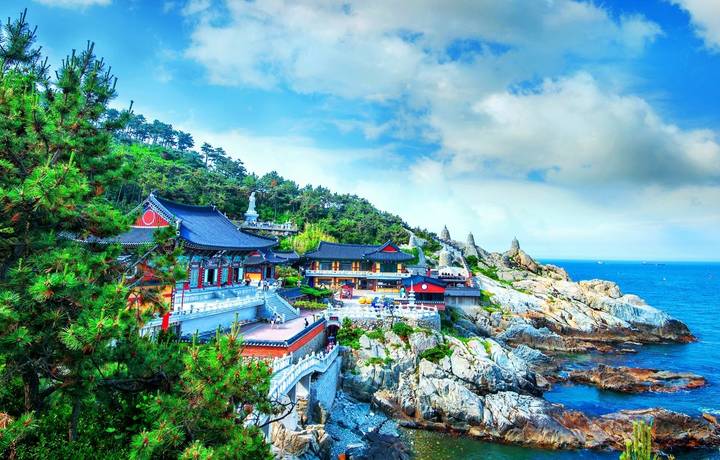 Nestled on the coast of South Korea, Busan is known for its sprawling golden beaches, magnificent mountains and opulent temples. It's frequently regarded as the core of South Korea and boasts a unique atmosphere, showcasing its ethnic and cultural diversity. Explore the 'Machu Picchu of Busan' with a visit to the enthralling Gamcheon Culture Village, a former slum, admire the kaleidoscopic beauty of this multi-coloured village; spend the day relaxing on Haeundae Beach, one of South Korea's most beautiful beaches or discover the Haedong Yonggung Temple, a picturesque fortress clinging to rugged cliffside, overlooking the ocean.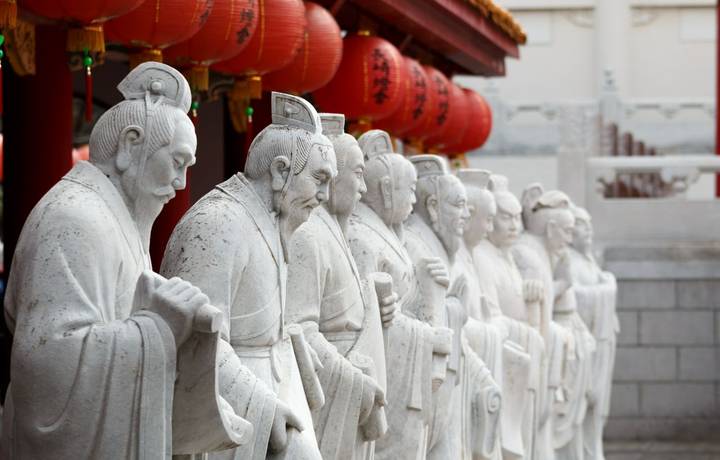 Nagasaki is a beautiful city, set on a plain between the active harbour and a backdrop of stunning mountains. Nagasaki has one of Japan's most complex histories due to the influences of the Spanish, Dutch and Portuguese; all of which can be seen around this vibrant, bustling city. Head to the Nagasaki Peace Park to witness the mesmerising beauty of its 200 cherry trees shrouded in pastel pink petals and seek out the breathtaking Peace Statue which holds special significance to the devastating tragedy of 1945.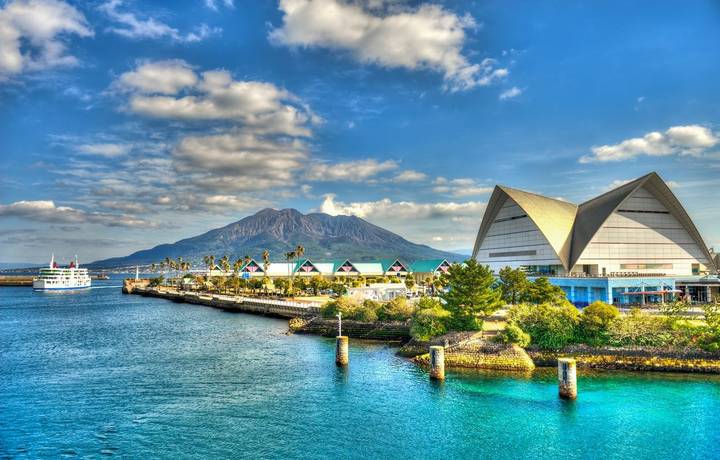 This friendly city lies at the top of the Satsuma Peninsula, a mountainous, geothermal wonderland of hot springs and geysers. Kagoshima is often described as a Japanese version of Naples with a warm and sunny climate and its very own active volcano that towers over the city. This striking city also boasts a number of gardens and parks where you can see spectacular cherry blossom, including Yoshino Park with over 800 cherry trees and the riverside with over 500 cherry trees lining the banks of the Kotsukigawa River.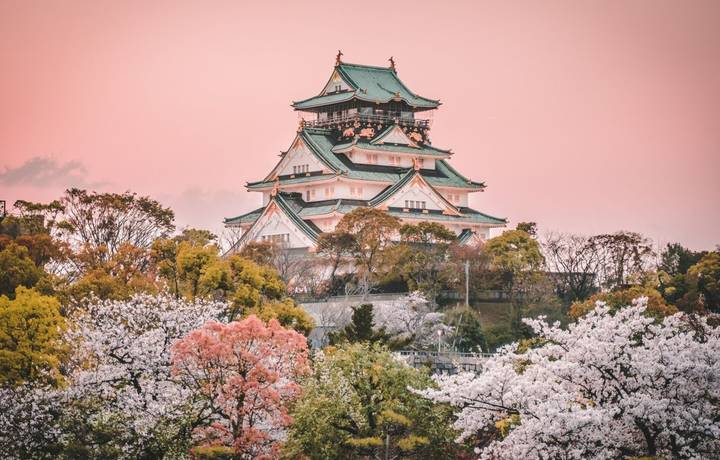 DAY 10 - 11
| 5 - 6 Apr 2022
Kyoto (Osaka)
- Overnight in Port
Japan's second largest city, Osaka is a commercial hub of modern architecture and ancient shrines. It's famed for its impressive Osaka Castle, where you can sit and enjoy a picnic among the 4,000 cherry trees in its grounds. You could visit fascinating highlights such as Nijo Castle, once used as the Tokugawa Shogun's family palace and the Kiyomizudera Temple, one of the most celebrated temples of Japan. Lose yourself amongst the towering giants of bamboo at Arashiyama, a nationally designated Historic Site. It's an enchanting place of scenic beauty and a great place to find serenity.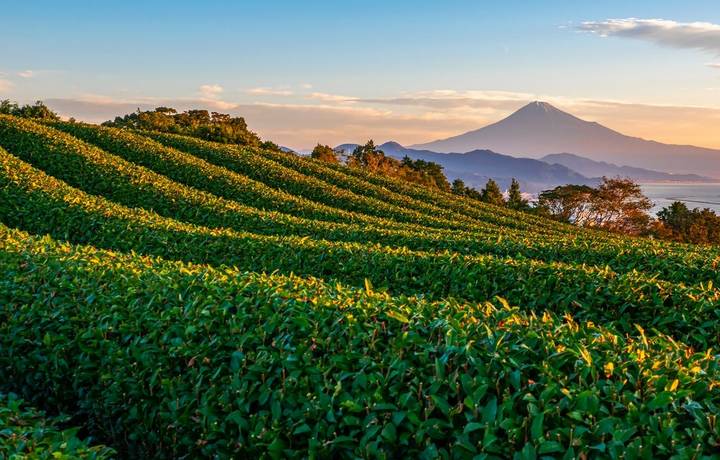 On a clear day, you can see Mount Fuji from this pretty port, rich in natural beauty and cultural gems. A few of the main attractions include Kunozan Toshogu Shrine, designated a National Treasure by the Japanese government, Sunpu Castle and Shizuoka Sengen Shrine, where ruler Tokugawa Ieyasu, who ushered in the Edo period, held his coming-of-age ceremony. For an enchanting experience, amble around Shimizu Park, famed for being one of the Top 100 Cherry Blossom spots and lose yourself amongst the blankets of pink.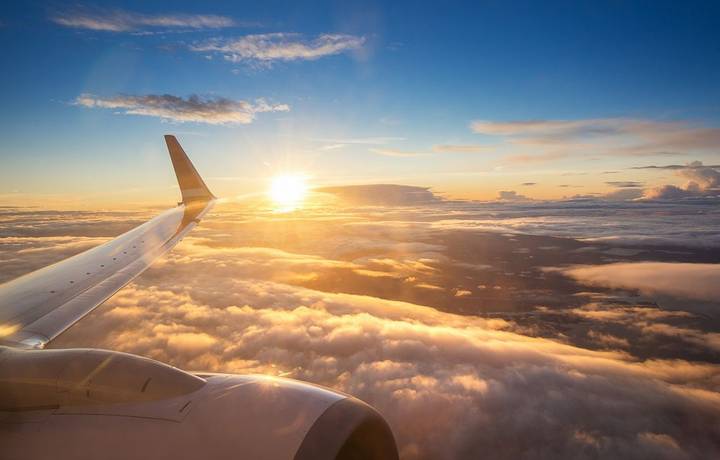 Yokohama
- Disembark Norwegian Sun & Fly Home
Today you'll disembark back in Yokohama and fly home.
Mount Fuji Tour
DID YOU KNOW
Spend three nights in the visionary city of Tokyo, awash with the enchanting pink hues of Cherry Blossom. Embrace the spectacular sight of sacred Mount Fuji, Japan's highest mountain on a fantastic, fully escorted tour.
DID YOU KNOW
Spend three nights in the visionary city of Tokyo, awash with the enchanting pink hues of Cherry Blossom. Embrace the spectacular sight of sacred Mount Fuji, Japan's highest mountain on a fantastic, fully escorted tour.
Welcome aboard the Norwegian Sun
A top-to-tail refurbishment in May 2018 saw refreshed cabins, restaurants and public spaces, plus three new venues, Bliss Ultra Lounge, Los Lobos Cantina and Spinnaker Lounge. Norwegian Sun was built to accommodate NCL's innovative Freestyle concept, offering a sensational choice of dining, recreation, and accommodation options. The ship's standout attraction is the fabulous range of restaurants, including French, Japanese, Italian and Brazilian specialities. With a great selection of pool and spa areas, live entertainment venues, and family-friendly activities, Norwegian Sun may just be the perfect choice for you.
Entered Service: 01/11/2001
Tonnage: 78,309
Number of Decks: 9
Passenger Capacity: 1,936
Total Crew: 906
Number of Cabins: 1,002
Wheelchair Accessible Cabins: Yes
Number of Pools:
Number of Restaurants: 11
Kids Club: Yes

Entered Service: 01/11/2001
Tonnage: 78,309
Number of Decks: 9
Passenger Capacity: 1,936
Total Crew: 906
Number of Cabins: 1,002
Wheelchair Accessible Cabins: Yes
Number of Pools:
Number of Restaurants: 11
Kids Club: Yes
regional flights available at a supplement
CALL TO BOOK:
1800 958 405
HOLIDAY CODE:
CRU2355