Kangaroo Island & Murray River Culinary Experience with Iain 'Huey' Hewitson
Includes fully escorted tours of Adelaide and Kangaroo Island
Last Remaining Cabins | Exclusive Culinary Event with Iain 'Huey' Hewitson
Get the full experience...
Discover some of the treasures of South Australia and enjoy a mouth-watering culinary event with celebrity chef Iain 'Huey' Hewitson on the Murray Princess paddlewheeler before you embark on an unforgettable cruise along the marvellous Murray River.
Your adventure begins in Adelaide, nicknamed the City of Churches and regarded as being one of the most liveable cities in the world. A full day tour will take you to South Australia's premium wine region where you'll sample some of the Barossa Valley's finest wines.
Following your stay, you'll embark on a ferry journey to Kangaroo Island, home to a plethora of nature-based activities. During a two-day tour of this magnificent island, you'll enjoy encounters with koalas and majestic birds of prey as well as the kangaroos the island is named after. You'll also get to experience some of the famously picturesque landscapes this region has to offer, from the beautiful beaches of the Seal Bay Conservation Park to the sprawling grounds of the Flinders Chase National Park.
Next, you'll embark the paddlewheeler PS Murray Princess, at Mannum, where you'll settle in for a wonderful culinary experience hosted by one of Australia's most beloved Celebrity chefs, TV personality and author, Iain 'Huey' Hewitson. Born in New Zealand, he is most famous for his cooking segments on day-time TV that have been delighting audiences since 1997. Iain's preference for cooking anywhere but the kitchen has become his trademark, as he presents easy to prepare meals with some of the freshest of ingredients combined with his trademark sense of humour.
Enjoy personal interaction with Iain as he presents a live cooking demonstration dispensing invaluable insider tips followed by a Q&A with guests. Then enjoy a superb three-course dinner inspired by Iain's pick of locally produced ingredients chosen for their seasonal freshness. This incredible exclusive event will also be complemented with local beer and wine included.
You'll then begin your cruise along the beautiful historic Murray River. Wind through the serene waters between Walker Flat and Murray Bridge as you drink in the spectacular riverlands, admiring the views of the ever-changing flora and fauna. Highlights of your three-night adventure include close encounters with river birdlife on board the 'Dragon-Fly' boat, marvelling at the astounding landscapes during a nature walk and savouring fantastic flavours of this famous region.
Package Includes
All flights, taxes & transfers
Hotel Stays
3 night four-star hotel stay in Adelaide with breakfast
1 night four-star hotel stay in Kangaroo Island with breakfast and lunch
Exclusive Event
Exclusive culinary demonstration by Iain 'Huey' Hewitson on board PS Murray Princess including:
Q&A with Iain 'Huey' Hewitson and 3-course specialty dinner including beer, wine & soft drinks
Insider tips on how to prepare this meal and why he chose it
River Cruise
3 night Murray River cruise on board PS Murray Princess with all meals and sightseeing
Tour of Murray River Bridge and historic Roundhouse
Take a guided nature walk of Salt Bush Flat
Taste Riverland food and wine
Dragon-fly flat-bottomed boat wildlife tour
Fully Escorted Barossa Valley Tours
Full day Barossa Valley tour with lunch and wine tastings including:
Talk and Tastings at Maggie Beer's Farm Shop
Saltram Wine Estate
Lunch and Wine tasting at Lambert Estate
Visit to Barossa Valley Chocolate Company
Photo Stop at Menglers Hill Lookout
Vineyard Tour & Wine Tasting at Jacob's Creek Visitor Centre
Fully Escorted Kangaroo Island Tours
2 day Kangaroo Island tour including:
Emu Ridge Eucalyptus Distillery
Clifford's Honey Farm
In-Flight Birds of Prey Display at Raptor Domain
Seal Bay Conservation Park guided beach walk
Lunch at Emu Bay Lavender Farm
Kangaroo Island Wildlife Park
Flinders Chase National Park
At a glance

Prices from
Here to help
Call to book:
1800 958 405
Opening hours:
AWST: Mon to Fri 6am - 5pm | Sat & Sun 7am - 3pm
PS Murray Princess
The PS Murray Princess conjures up a bygone age of river cruising, with a spacious sun-deck for scenic viewing as well as a bar and two elegant lounges. Settle in for an unforgettable voyage on the Southern Hemisphere's largest inland paddlewheeler as you savour the delightful sights along Australia's longest river.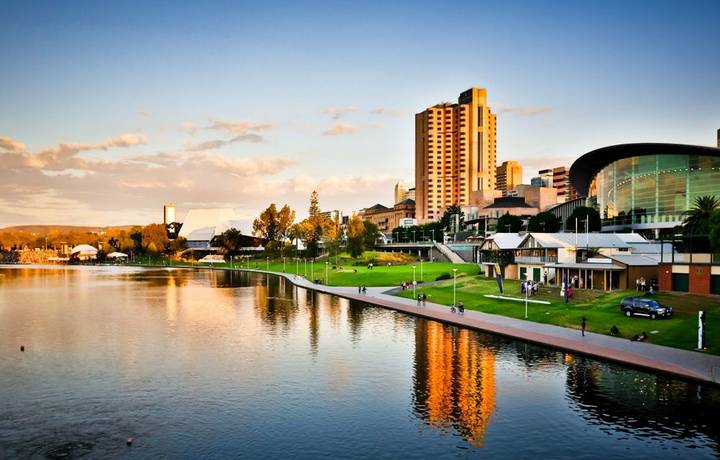 Adelaide is known for its relaxed pace of life, culture, art, wineries and entertainment and with the captivating coastline within reach, it's the perfect destination to enjoy a fabulous city break. The Art Gallery of South Australia and the South Australian Museum offer insights into Australia's natural and artistic heritage. Explore the city's heart with a visit to Victoria Square; its vibrant 19th century Central Market which ripples with energy, soak up the sun in historic Glenelg or enjoy a walk along Port Adelaide where you could dip in to one of the harbourside eateries.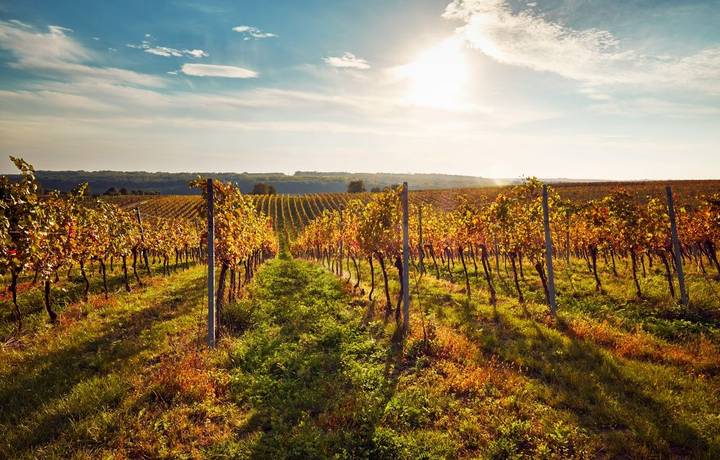 Adelaide
- Hotel Stay & Tour
Relish a dreamy day out as you embark on a tour which will allow you to savour the tastes of Barossa's mouth-watering food and delicious wine. Enjoy the tastiest flavours and chat with winemakers at Saltram Wine and Lambert Estate, with time for coffee and chocolate port on a sun deck afterwards. Following a delicious two-course lunch with tastings at Lambert Estate, you'll travel to Mengler Hill Lookout for beguiling views of the valley. Finally, soak up the breathtaking sights of sprawling vineyards at the multi award-winning Jacob's Creek Visitor Centre, and sample delicious wines.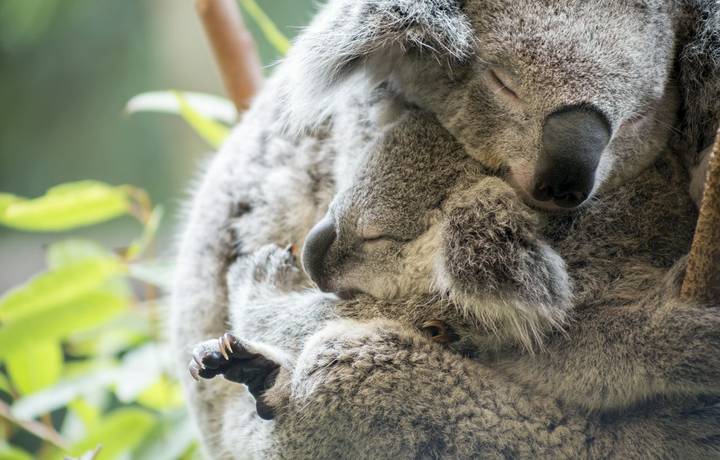 Kangaroo Island
- Hotel Stay & Tour
Leaving Adelaide behind, you'll embark on a ferry journey to Kangaroo Island to begin your two-day tour. Kangaroo Island offers stunning scenery, crystal-clear waters and beautiful wilderness inhabited by native Australian animals. First, you'll visit Emu Ridge Eucalyptus Distillery where you'll take a guided walk before lunch. Next, you'll enjoy a guided beach walk amongst Australian sea lions at the Seal Bay Conservation Park before reaching Kangaroo Island Wildlife Park. Make unforgettable memories as you spend time with Koalas, hand feed Kangaroos and Wallabies, interact with snakes and learn more about endangered species.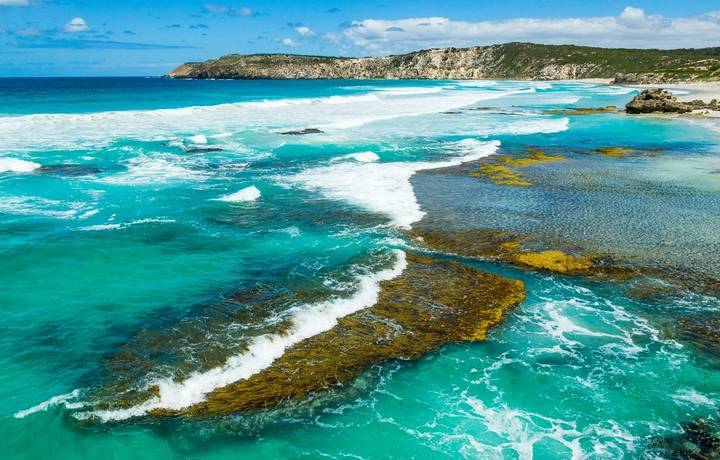 Kangaroo Island
- Tour & Adelaide Hotel Stay
Enjoy more of the attractions of this captivating island beginning with a visit to Clifford's Honey Farm where you'll enjoy an informative talk and sample homemade honey ice cream. Next, you'll head to the incredible Raptor Domain for an exciting "In-Flight" Birds of Prey display. Bring your day to a marvellous close at the Flinders Chase National Park, renowned as a sanctuary for kangaroos, wallabies and koalas. Wander the rugged coastline to Remarkable Rocks and Admirals Arch where you'll savour fantastic photo opportunities of the breathtaking sea views.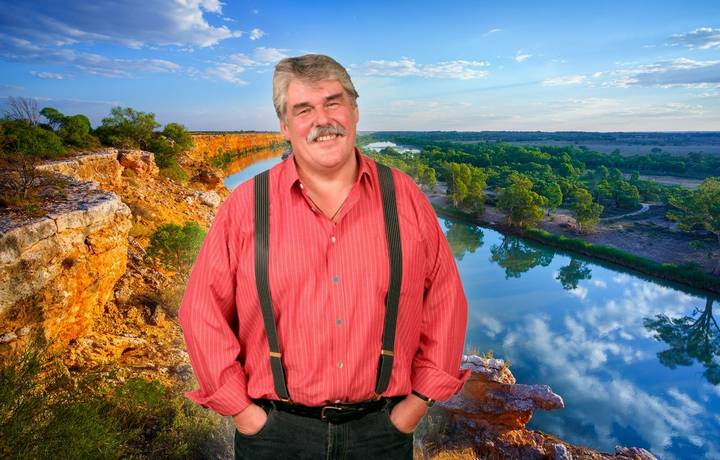 Mannum
- Embark PS Murray Princess & Culinary Experience
Today you'll embark Murray Princess at Mannum and settle in for an unforgettable culinary experience with celebrity chef, restaurateur and author Iain 'Huey' Hewitson. Hosted exclusively onboard, this event comprises a mouth-watering three-course dinner specially designed with local ingredients by Iain, including a live demonstration followed by your tasting. Improve your own gastronomic skills by picking up insider tips and advice from your host, the evening will be complemented with local beer and wine included.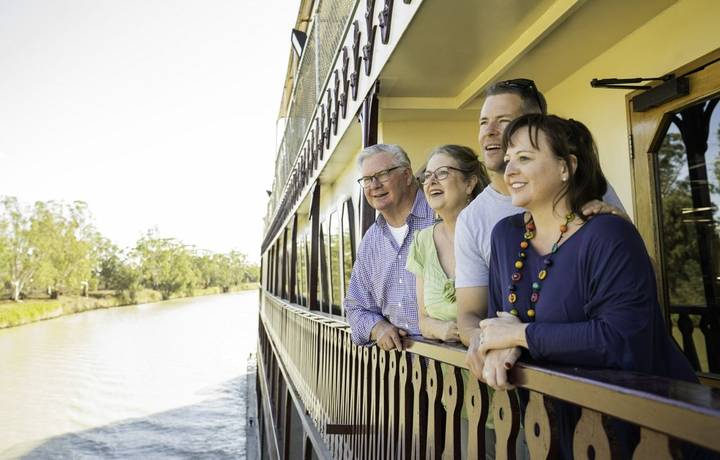 In 1879, the first bridge to span the mighty Murray River was built at Edwards Crossing, which quickly became the bustling township of Murray Bridge. Following a hearty breakfast, you'll embark on a guided tour of Murray Bridge and explore the town's historic Roundhouse. The unusual hexagonal shaped historical residence captures the history of this remarkable region and enhances magnificent views of the river. Back on board, you'll enjoy a special presentation of the bounty of food and wine produced in the Riverland and continue your journey upriver where you'll moor at Salt Bush Flat.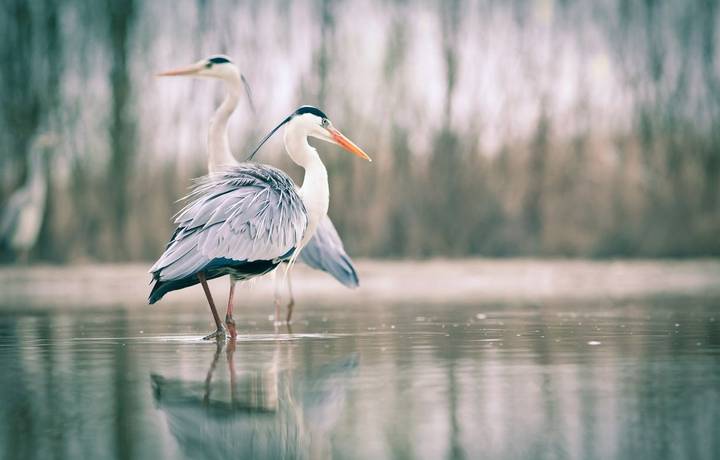 This morning, you'll enjoy a spot of exercise as you join your guide for a nature walk around the spectacular scenery of Salt Bush Flat, learning the secrets of the local flora and fauna. Back on board, you'll head downriver to River View Lodge where you'll embark on a wildlife tour. In small groups, you'll wind through the maze of river and observe the majestic views of river birdlife, including darters, herons and egrets before enjoying an afternoon of bocce or fishing challenges. Savour a final night celebration of the farewell Captain's Dinner and Dance.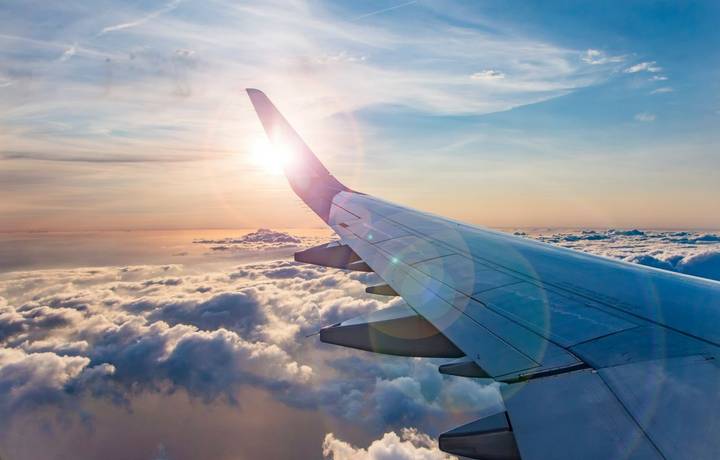 Mannum
- Disembark PS Murray Princess & Fly Home
Your delightful adventure across land and river complete, today you'll disembark and transfer to the airport for your flight home.
Kangaroo Island Tour
Kangaroo Island Tour
During a two-day tour of Kangaroo Island, you'll enjoy close encounters with some of Australia's diverse wildlife, as well as embrace the breathtaking landscapes that the region has to offer. Highlights include:
Kangaroo Island Tour
During a two-day tour of Kangaroo Island, you'll enjoy close encounters with some of Australia's diverse wildlife, as well as embrace the breathtaking landscapes that the region has to offer. Highlights include:
Welcome aboard the PS Murray Princess
With all the character and charm of yesteryear, the PS Murray Princess is the largest inland paddlewheeler in the southern hemisphere. Built specifically for the Murray River, this enchanting vessel offers a true authentic experience for anyone who cruises with her. Guests can expect a taste of a bygone era, with the grandeur and convenience of modern-day cruising. Accommodating up to 120 passengers, she evokes a sense of intimacy and offers passengers a unique river boat cruise experience through the captivating landscapes of Australia's Outback. In addition to 60 suites, the vessel also has five passenger decks all named after the Murray River's great pioneers, features include the dining room, a fully equipped gym, a library, gift shop, one bar and two lounges.
Entered Service: July 1986
Tonnage: 1,500
Number of Decks: 4
Passenger Capacity: 120
Number of Cabins: 60
Wheelchair Accessible Cabins: Yes



Entered Service: July 1986
Tonnage: 1,500
Number of Decks: 4
Passenger Capacity: 120
Number of Cabins: 60
Wheelchair Accessible Cabins: Yes


regional flights available at a supplement
Departing
Departing
24 January 2022
Departing
Departing
24 January 2022
Departing
Departing
24 January 2022
Departing
Departing
24 January 2022
CALL TO BOOK:
1800 958 405
HOLIDAY CODE:
CRU2387