Luxury Silversea Asian Explorer & Singapore Stay
Includes an all-inclusive luxury Silversea cruise with complimentary shore excursions*
FREE Flights & Hotel Stay
Get the full experience...
Revel in a scintillating hotel stay in Singapore before settling in for luxury, all-inclusive voyage embracing the riches of Asia.
Alive with curious contrasts, vibrant neighbourhoods, resonant history and futuristic architecture, begin your holiday with a three-night hotel stay in Singapore. Explore the contrasts of the city with a visit to Singapore's most iconic hotel, the Marina Bay Sands for spectacular views of the concrete jungle below before roaming the labyrinthine streets of Chinatown. Come evening, lose yourself amongst the towering sculptures of the SuperTrees, awash with neon lights in Gardens by the Bay.
From here, you'll embark the award-winning Silver Shadow for your all-inclusive cruise. Silver Shadow retains Silversea's essence – spacious suites, a complement of only 382 guests, superior service - paired with a lively cosmopolitan atmosphere and enhanced amenities. Savour true gastronomic excellence in La Dame with creations from Grands Chefs Relais & Chateau, embrace full-scale productions shows in the Show Lounge or sip a complimentary cocktail whilst taking in views from the Panorama Lounge.
Setting sail for Malaysia, you'll enjoy two days at sea before reaching Kota Kinabalu, nestled north on the island of Borneo. This striking destination houses the incredible Kinabalu Park, with enchanting bubbling hot springs - it's a place of huge biological importance and a UNESCO World Heritage site.
From here, you'll cruise north to explore the picturesque Philippines. Delve into the stunning natural landscapes of Coron, where limestone karsts reach out of the glittering teal waters, before arriving in Manila, Capital of the Philippines. Here you could embrace the striking blend of Spanish colonial architecture with climbing modern skyscrapers and soak up the spirited atmosphere of the streets.
Breathtakingly pristine Romblon Island awaits. A popular tourist destination because of its serene unspoiled beaches, it's also known for its local marble industry. Soak up the sun from one of the stretches of pure white sand or head inland to uncover history in a wealth of attractions.
Sandakan, your next stop, is a sprawling city on the northeast coast of Borneo. Rich in unforgettable experiences, here you could head to the hilltop Puu Jih Shih Temple for panoramic views of the city or visit the Sepilok Orangutan Rehabilitation Centre. These incredible creatures are one of the most famous on Borneo and are found in few other places in the world.
Your cruise culminates Bali where you'll spend an overnight in port. Blessed with a cornucopia of natural wonders including volcanic hillsides, magnificent mountains, tranquil emerald waters and flourishing rainforests, the island also offers a rich culture that's characterised by profound spirituality.
Package Includes
FREE flights, taxes & transfers
All-Inclusive Cruise
13 night all-inclusive luxury cruise on board Silver Shadow

Complimentary premium shore excursions included at every port*
Pre-paid gratuities and complimentary WI-FI on board
In-suite butler service and fully stocked fridge for all suites
All-inclusive beverages including Champagne, fine wines, beers and premium spirits

Overnight in port in Bali
FREE Hotel Stay
3 night five-star stay in Singapore at the One Farrer Hotel with breakfast
*Offer includes one excursion per guest, per port/day. Additional excursions available at an extra charge. Hero image is intended for illustrative purposes only.
At a glance

Prices from
Here to help
Call to book:
1800 958 405
Opening hours:
AWST: Mon to Fri 7am - 5pm | Sat & Sun 7am - 3pm
Beautiful Bali
Cliffside temples overlooking the sea, tranquil sunsets that turn the sweet-smelling nutmeg forests gold and active volcanos looped with walking trails that reveal beautiful views: Bali has it all. Explore the iconic Pura Ulun Danu Bratan, a major Hindu Shaivite Shiva Temple, built in adoration of the Goddess Danu. Poised on the cusp of Lake Bratan and surrounded by mountains, it's a magnificent sight to behold.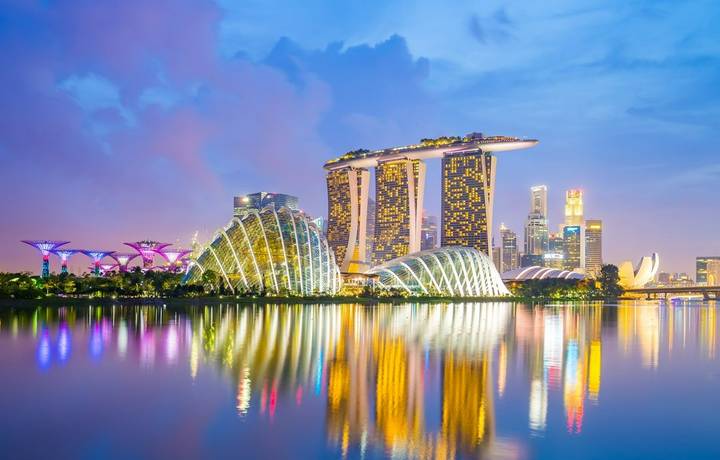 Welcome to Singapore, where east meets west, food is a passion and shopping is almost an art form. This exciting city of exotic fusions and contrasts is easy to explore during your time here. Go back to Singapore's roots with a visit to Chinatown where you'll find Buddhist, Taoist and Hindu temples side by side, before heading to the futuristic Marina Bay Sands area with its luxury shopping mall and iconic Skypark for panoramic views across the city.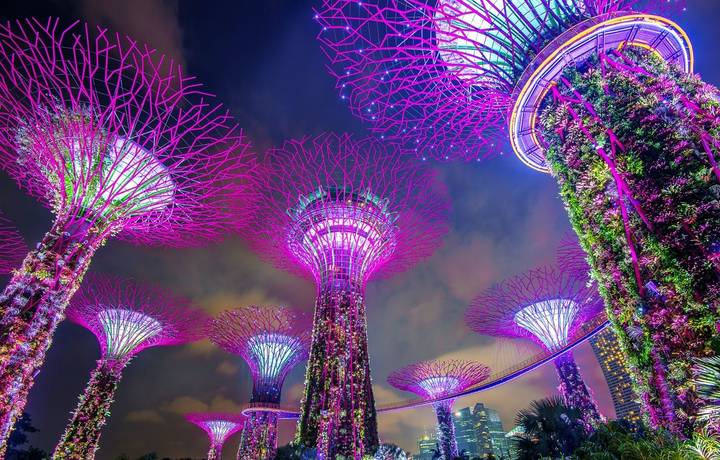 While Singapore's gleaming skyscrapers tower above you, this urban landscape is surprisingly green. The umbrella-like canopies of the majestic rain trees provide welcome shade along Singapore's wide pavements, and above them, palms and tropical ferns spill out from roof gardens everywhere. Head to the Botanic Gardens to see one of the finest orchid collections in the world or Gardens by the Bay to see the incredible Flower Dome and Cloud Forest.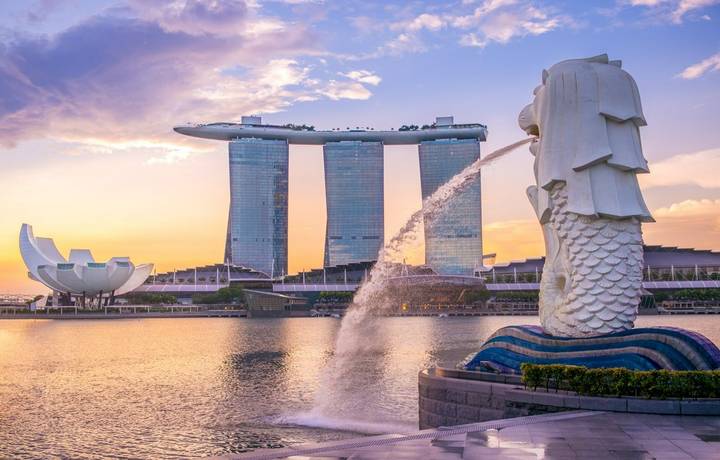 Enjoy another day in this vibrant city, a destination a kaleidoscope of curious contrasts and mysterious fusions. Venture out to Sentosa, boasting a wealth of fascinating attractions and a sprawling golden beach, or discover more of the city's famous landmarks with a visit to the Merlion fountain, a mythical creature with a lion's head and fish's body and is commonly used as a personification of this futuristic city.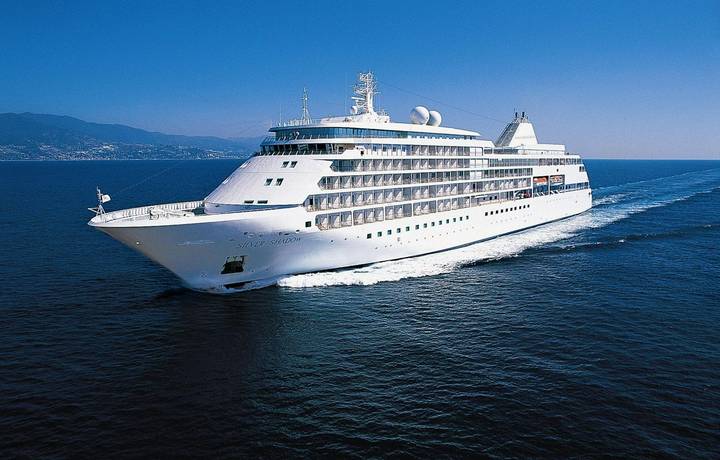 Singapore
- Embark Silver Shadow
The award-winning Silver Shadow offers a wonderfully luxurious experience at sea, with spacious suites and your own personal butler while on board. The 382-passenger ship offers a traditional cruising experience with an intimate feel that makes every passenger feel truly treasured. Enjoy live music and engaging conversation with new friends at The Bar or admire the ocean views from the Panorama Lounge - the perfect place to unwind, enjoy afternoon tea, listen to the pianist and watch the sun set.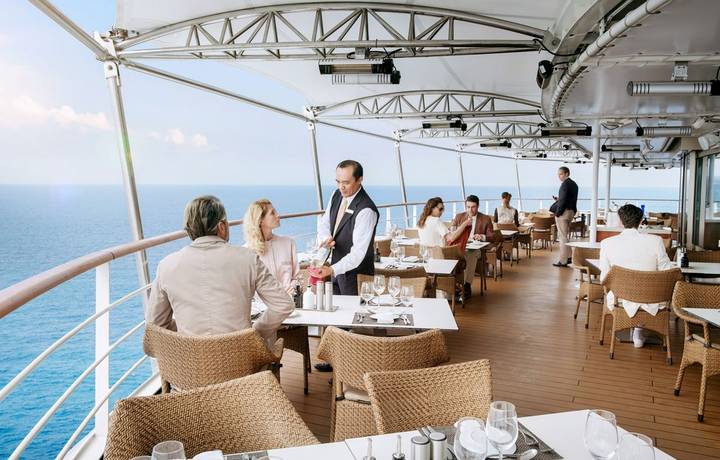 DAY 5 - 6
| 9 - 10 Dec 2022
During days at sea aboard your luxury cruise, choose something from La Collection du Monde, a series of signature dishes created exclusively for Silversea by the Grands Chefs Relais & Châteaux. The Restaurant aboard this luxury cruise ship offers open-seating dining, which means there are no assigned times, no assigned tables. You are free to dine when, where and with whom you please.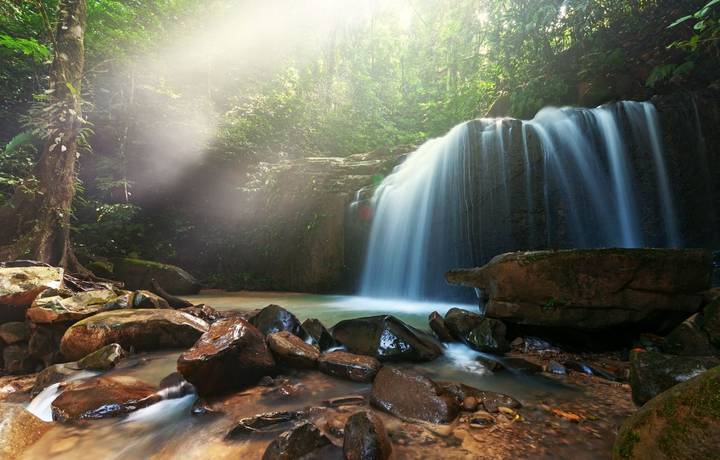 One of Malaysia's fastest growing cities, Kota Kinabalu on the island of Borneo derives its name from nearby Mount Kinabalu. Head to the lively waterfront area for an array of bars and restaurants or venture into Borneo's mystical rainforest heart to explore the Kinabalu Park, home to an astounding 5000 species of plants, 326 types of birds and 100 species of wildlife. Another striking attraction is Poring Hot Springs, where you could embark on a jungle trail. Escape into the canopy walkway and marvel at the encompassing sights of the rainforest.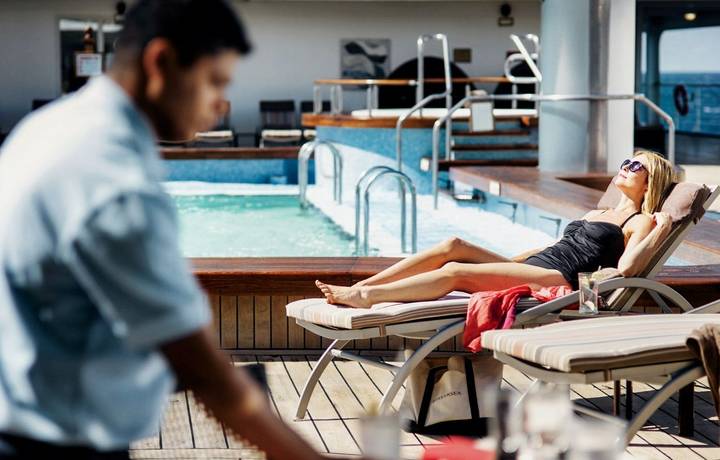 Days at sea on board Silver Shadow can be just as enriching and fulfilling as those spent exploring new destinations. During the day learn how to make your favourite cocktail poolside, relax around the pool or compete in a shuffleboard tournament, before evenings of dancing and musical shows.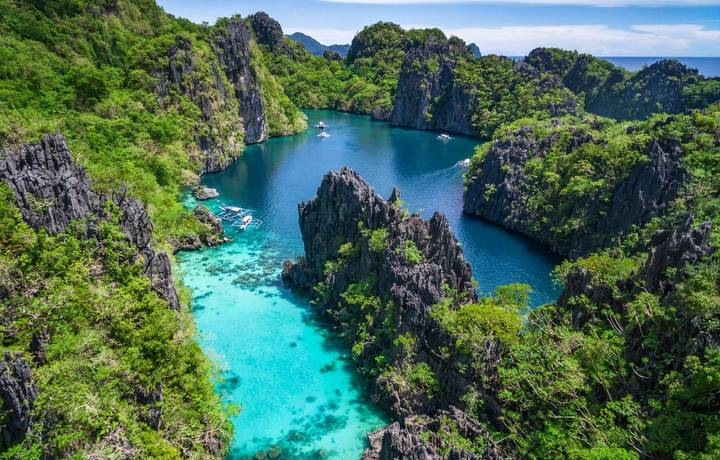 Coron lies on the coast of the northernmost island of Palawan, a broken ribbon of land that stretches between the Philippines and Borneo. As with most of Palawan, this is a true tropical paradise, with lush jungle terrain opening out onto coves unscathed by the modern world. Offshore attractions include acclaimed dive sites where you'll find sunken Japanese war ships and vivid marine life. Inland, swim in secluded lagoons and hike to Mount Tapyas for the panoramic views.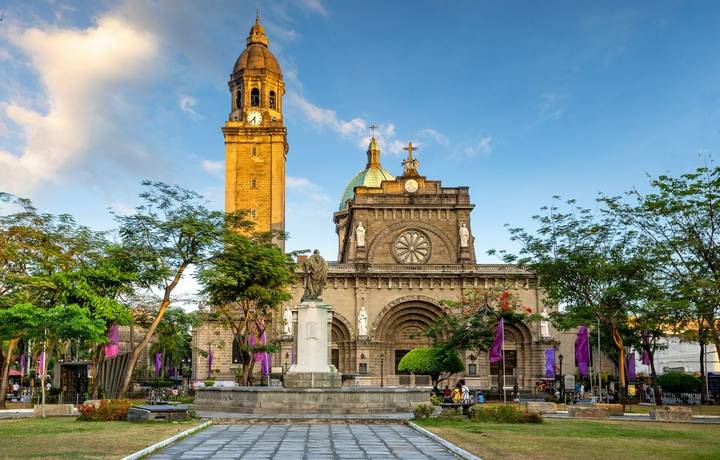 Manila, the Philippines' capital, is also known as the 'Pearl of the Orient'. Explore the glorious Minor Basilica and Metropolitan Cathedral of the Immaculate Conception, also known as Manila Cathedral, located inside the historic Walled City of Intramuros. It serves as both the Prime Basilica of the Philippines and the highest seat of the archbishop in the country. Marvel at its striking main façade, embellished with statues of famous saints sculpted in Roman travertine stone.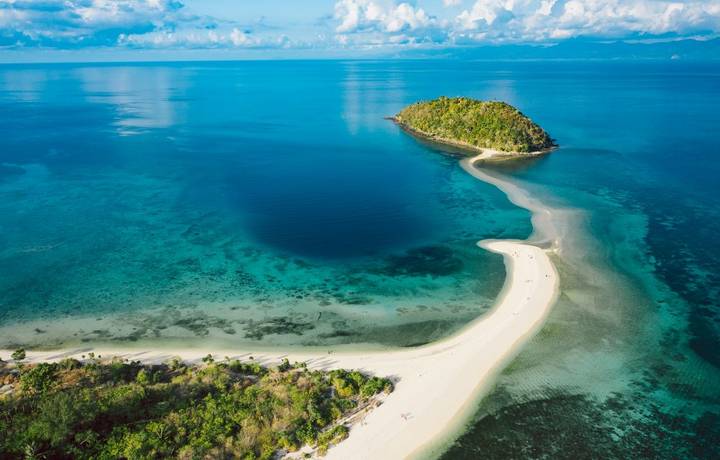 One of the best-preserved places in the country, Romblon Island is mostly covered by ancient rainforest and is home to an incredible 34 waterfalls, as well as the Cantigas River, known for its clean water. An array of endemic flora and fauna has even led to it being called the "Galapagos of Asia". Other highlights here include idyllic palm-fringed beaches and a number of landmarks dating back to the Spanish colonial era, from 17th-century churches to robust stone forts.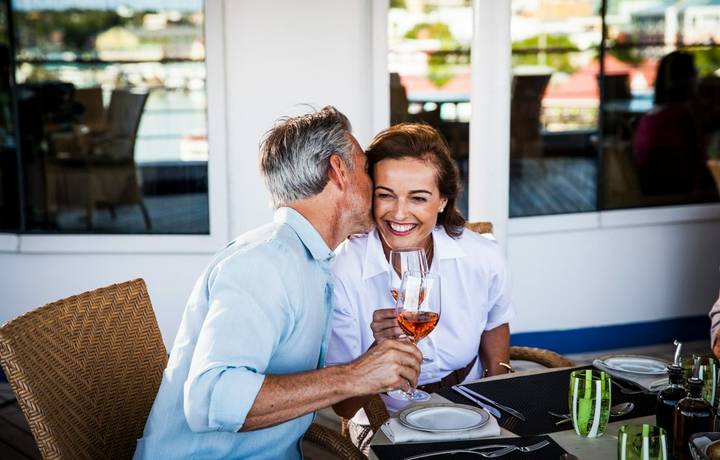 Enjoy complimentary cocktails, live music and engaging conversation with new friends at The Bar, or gaze out, drink in hand, at the vista from the Panorama Lounge. It's the perfect place to unwind, enjoy afternoon tea, listen to the pianist and watch the sun set.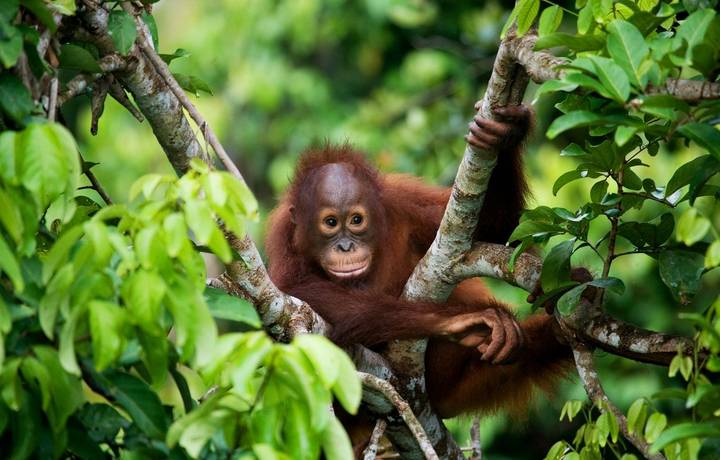 Sandakan is a sprawling city on the northeast coast of Borneo and boasts a wealth of unforgettable experiences, from panoramic of the city from a hilltop temple to spending time with two of Borneo's most famous species – Sun Bears and Orangutans. Head to the Sepilok orangutan rehabilitation centre where you can learn more about these apes and enjoy a walk in the Tropical Lowland Dipterocarp Forest of Borneo. Or pay a visit to the Bornean Sun Bear Conservation Centre and discover the smallest bear in the world.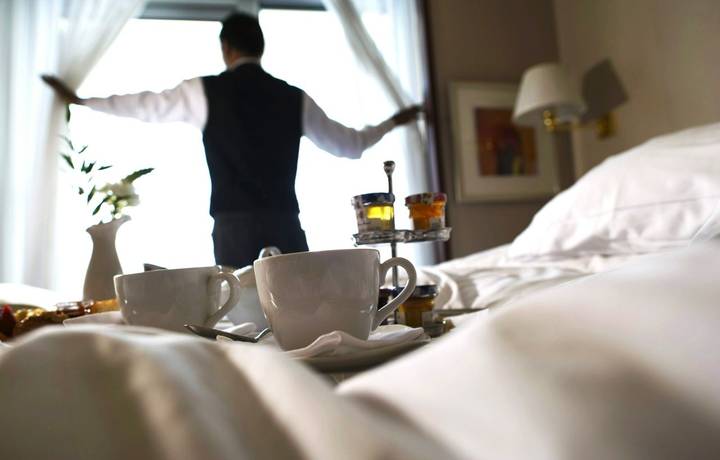 DAY 14 - 15
| 18 - 19 Dec 2022
Silversea's round-the-clock butler service ensures all your needs are met on your days at sea. You'll find yourself attended to by immaculately clad, white-gloved staff, all of whom are professionally trained to the highest standards and are able to give you their undivided attention. Together with one of the highest staff-to-guest ratios at sea, it ensures a Silversea cruise is something truly special.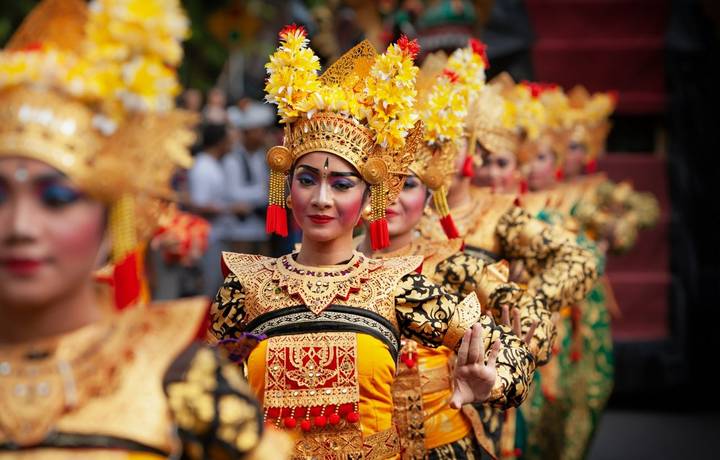 Bali is an island blessed with a cornucopia of natural wonders that include volcanos, lush rainforests and glorious beaches. But the so-called 'Island of the Gods' is also enriched by a vibrant culture. Discover its traditional 'gamelan' music, played with a multitude of percussive instruments, and watch the elegant choreography of elaborately dressed Balinese dancers. Escape the usual tourist traps and seek out the famous rice terraces; lush fields of green that stretch across the landscape.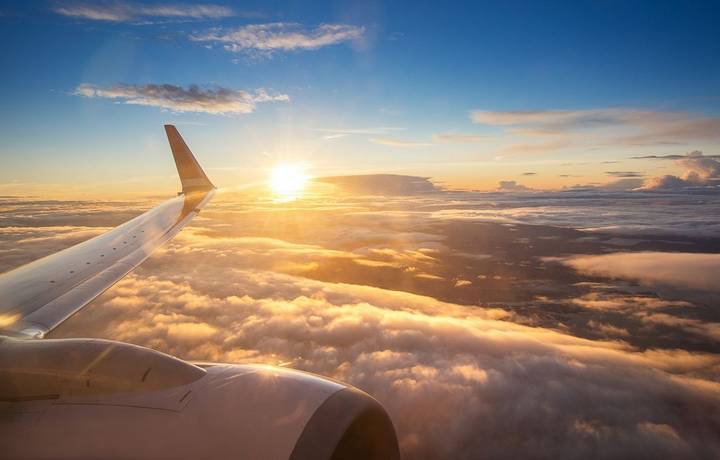 Bali
- Disembark Silver Shadow & Fly Home
Today you'll disembark in Bali and transfer to the airport for your flight back home.
Welcome aboard the Silver Shadow
Aboard the Silver Shadow, Silverseas undertake to ensure that you relish, relax, recharge and repeat, and this opulent ship holds true to that promise. Every aspect of this luxurious ship is focussed on making your holiday the best it possibly can be. From the 24 hour Guest Relations specialist, who can assist you with any question or service, to the incredibly spacious and elegant suites, all of which boast stunning ocean views, your whims are always catered to. The chance to energise body and soul is offered with complementary Pilates and yoga classes, fine dining, exceptional wines and extraordinary relaxation spaces like the pool deck. Here you can sit back in a chaise lounge, enjoy the whirlpools or specially acclimatised swimming pool and be waited on by attentive staff who are at the ready with oversized towels and your favourite beverage – this is an indulgent cruise experience.
Entered service: 09/10/1999
Tonnage: 28,258
Number of Decks:
Passenger Capacity: 388
Total Crew: 302
Number of Cabins: 194
Wheelchair Accessible Cabins: Yes
Number of Pools: 1
Number of Restaurants: 3
Kids Club: No

Entered service: 09/10/1999
Tonnage: 28,258
Number of Decks:
Passenger Capacity: 388
Total Crew: 302
Number of Cabins: 194
Wheelchair Accessible Cabins: Yes
Number of Pools: 1
Number of Restaurants: 3
Kids Club: No
regional flights available at a supplement
Departing
Departing
5 December 2022
Classic Veranda Suite
Classic Veranda Suite
$9,999
Superior Veranda Suite
Superior Veranda Suite
$10,999
Deluxe Veranda Suite
Deluxe Veranda Suite
$11,499
Departing
Departing
5 December 2022
Classic Veranda Suite
Classic Veranda Suite
$9,999
Superior Veranda Suite
Superior Veranda Suite
$10,999
Deluxe Veranda Suite
Deluxe Veranda Suite
$11,499
Departing
Departing
5 December 2022
Classic Veranda Suite
Classic Veranda Suite
$9,999
Superior Veranda Suite
Superior Veranda Suite
$10,999
Deluxe Veranda Suite
Deluxe Veranda Suite
$11,499
Departing
Departing
5 December 2022
Classic Veranda Suite
Classic Veranda Suite
$9,999
Superior Veranda Suite
Superior Veranda Suite
$10,999
Deluxe Veranda Suite
Deluxe Veranda Suite
$11,499
Departing
Departing
5 December 2022
Classic Veranda Suite
Classic Veranda Suite
$9,999
Superior Veranda Suite
Superior Veranda Suite
$10,999
Deluxe Veranda Suite
Deluxe Veranda Suite
$11,499
CALL TO BOOK:
1800 958 405
HOLIDAY CODE:
CRU2358