Luxury Silversea South Pacific Islands Discovery & North Island Tour
Includes a 15 night all-inclusive South Pacific Islands Silversea cruise from Sydney to Auckland
Save up to $4,000 per couple | FREE Hotel Stays & 7 Day New Zealand North Island Tour
Get the full experience...
Savour the captivating sights of the Islands of the South Pacific during a luxury all-inclusive voyage before discovering the jewels of New Zealand's North Island.
In Sydney, you'll embark the award-winning Silver Shadow for your all-inclusive voyage to the heavenly islands of the southern Pacific Ocean. Admire the tranquil turquoise lagoons of Noumea, discover the world's third-largest barrier reef at Pine Island and stop at idyllic Mare in the Loyalty Islands. Further highlights include Port Vila on Vanatau, Lautoka, nestled on the west coast of Fiji and Savusavu with its black pearl farms and waterfalls.
Your voyage ends in Auckland where you'll disembark for a hotel stay before you begin the second part of your adventure. During your stay, you'll enjoy some time at leisure to explore it's artistic, cultural and musical scene as well as embark on a fascinating City Sights tour with a visit to the Sky Tower where you'll witness spellbinding views across the city.
Arriving in Rotorua, where you'll enjoy a two-night hotel stay. Your tour continues with a sightseeing excursion and immersive experiences around the city before you indulge in an evening Maori village performance and traditional dinner; to learn more about the beautiful Maori culture.
Following your stay, you'll admire the roaring cascades of gallons of water as its plummets and soars over the edges of the famous Huka Falls in Taupo before arriving in Napier for a hotel stay.
Your tour continues on board the Northern Explorer train where you'll relish a memorable journey across New Zealand's North Island landscapes. From soaring mountainscapes, to barren plains; verdant hillsides to deep gorges; you'll witness New Zealand in its purest and most natural form; before arriving in the harbourside city of Wellington, where you'll disembark for a hotel stay and city tour, embracing the mesmerising views from Mount Victoria.
Package Includes
All flights, taxes & transfers
All-Inclusive Cruise
15 night all-inclusive luxury cruise on board Silver Shadow

Pre-paid gratuities and complimentary Wi-Fi on board
In-suite butler service and fully stocked fridge for all suites
All-inclusive beverages including Champagne, fine wines, beers and premium spirits
FREE Fully Escorted Tours
7 day New Zealand tour of the North Island

Traditional Tamaki Maori Hangi dinner and performance
Rainbow Springs, Skyline Gondola with lunch and Waimangu Volcanic Valley and cruise
Half day Wellington city tour
FREE Rail Journey
Northern Explorer rail journey from Napier to Wellington
FREE Hotel Stays
1 night four-star stay in Auckland at the SkyCity Hotel with breakfast
2 night four-star hotel stay at the Novotel Rotorua with breakfast
1 night four-star stay in Napier at the Scenic Hotel Te Pania with breakfast
2 night four-star hotel stay at the Novotel Wellington with breakfast
At a glance

Prices from
Here to help
Call to book:
1800 958 405
Opening hours:
AWST: Mon to Fri 7am - 5pm | Sat & Sun 7am - 3pm
Northern Explorer Rail
The magnificent Northern Explorer is New Zealand's longest running passenger service and long-distance scenic train service running between Auckland and Wellington. Witness the incredible extremes of New Zealand's captivating scenery from sprawling farmland and verdant forests to fierce river gorges and rugged seascapes.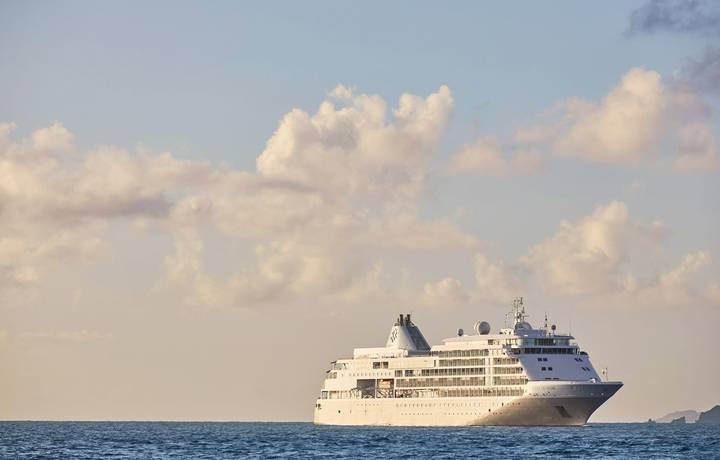 Sydney
- Embark Silver Shadow
The award-winning Silver Shadow offers a wonderfully luxurious experience at sea, with spacious suites and your own personal butler while on board. The 382-passenger ship offers a traditional cruising experience with an intimate feel that makes every passenger feel truly treasured. Enjoy live music and engaging conversation with new friends at The Bar or admire the ocean views from the Panorama Lounge - the perfect place to unwind, enjoy afternoon tea, listen to the pianist and watch the sun set.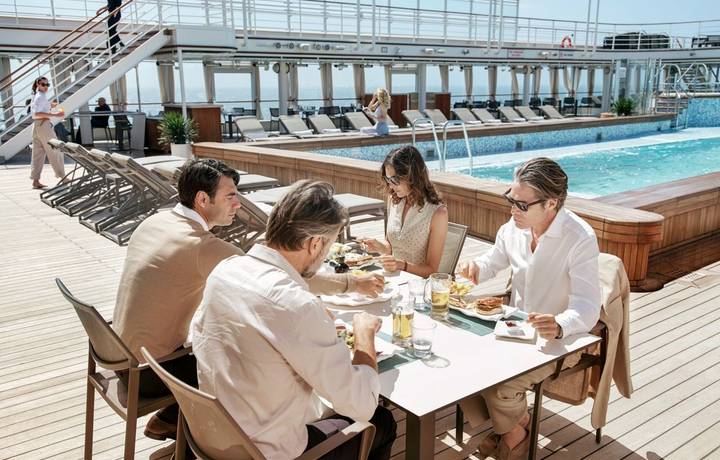 DAY 2 - 3
| 6 - 7 Mar 2022
During days at sea aboard your luxury cruise, choose something from French gastronomy in La Dame, enjoy authentic Italian cuisine in La Terrazza, or simply gaze at endless ocean views from The Grill. The Restaurants aboard this luxury cruise ship offers open-seating dining, which means there are no assigned times, no assigned tables. You are free to dine when, where and with whom you please.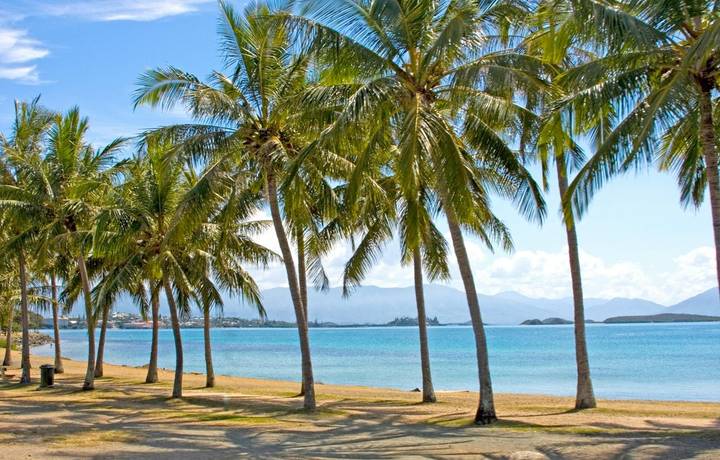 New Caledonia's capital is very much the quintessential Pacific island, with picturesque bays, golden beaches, towering palm trees that whisper in the breeze, and turquoise lagoons. A choice of ten wonderful excursions is offered here, from scenic drives combined with wine and cheese-tasting to a helicopter sight-seeing flight over the mesmerising Noumea Lagoon. You could also take a kayaking tour of the Dumbea River, where you'll also find time for a refreshing swim in the aptly named Beautiful Valley.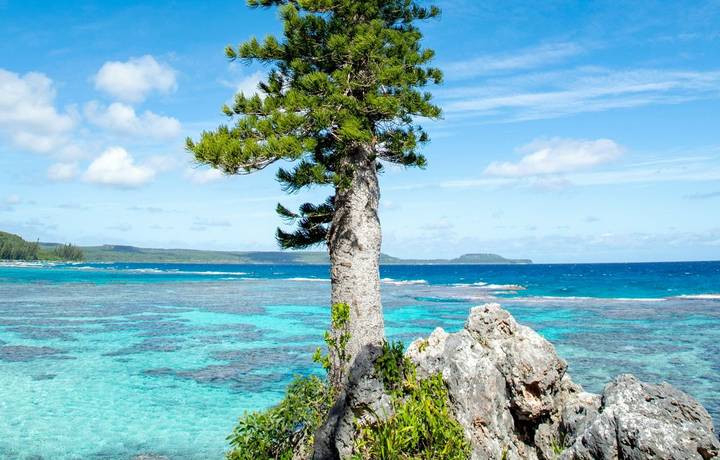 Once a French penal colony, this tiny island off the New Caledonian mainland harbours some of the world's most beautiful bays and lies next to the world's third-biggest barrier reef. It's a scuba diving or snorkelling heaven, with swirls of colourful fish and inquisitive turtles which you could see on the Turtle Bay Encounter excursion. Or check out the old ruins of the prison and its water tower and cemetery, now entangled in lush tropical vegetation.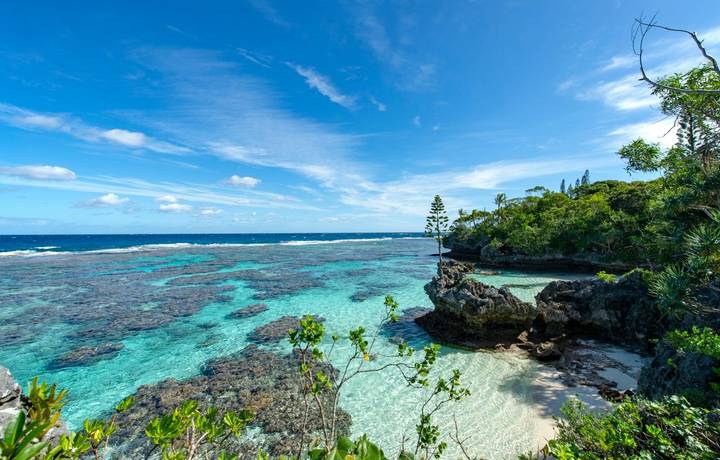 Mare is a destination that's ideally suited for idling on the beach. The second biggest of the Loyalty Islands – an overseas territory of France – it offers unspoilt beauty and a blissful escape from the modern world. Plunge into scenic Tadine Bay's glassy waters and hike through dense forests of araucaria trees, through which you'll spot glimmers of sapphire seas and swathes of secluded golden sand. Plus, the marine life here is simply out of this world.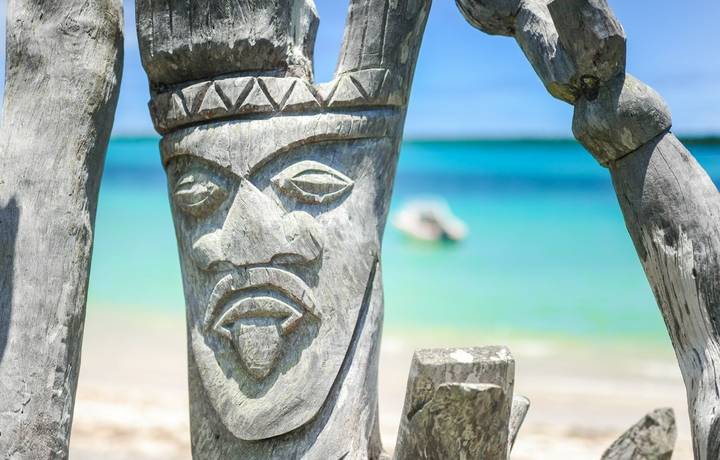 Vila is the capital of Vanuatu, an archipelago of some 83 islands in the Coral Sea. Cloaked in dense rainforest, these volcanic islands were little known until World War II, when some were used as Allied bases. Today, Vila's easy-going charm, superb white-sand beaches and pristine rainforest are what entice visitors. While here you can indulge in a variety of experiences, whether zip-lining through the forest, roaming the Mele Secret Gardens where lizards and coconut crabs scuttle amongst the foliage, or snorkelling at Eton Beach.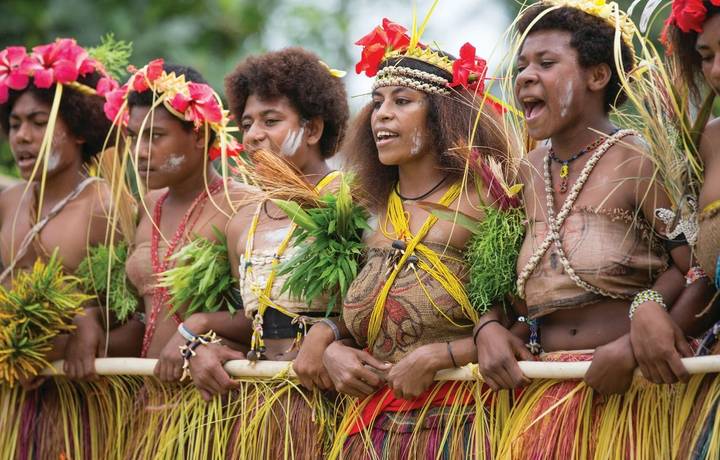 The main town on Vanuatu's tiny island of Tanna, Lenakel is a place of rickety, stilted bungalows and endless sweeping bays, dotted with spindly coconut trees, while the chirruping of tropical birds provides the musical backdrop. A stroll around the local market where you can sample "kaikai" (freshly prepared, local island food) is an unmissable experience, while a hike up the side of the Mount Yasur volcano, which rises to 361 metres, is a must for the adventurous.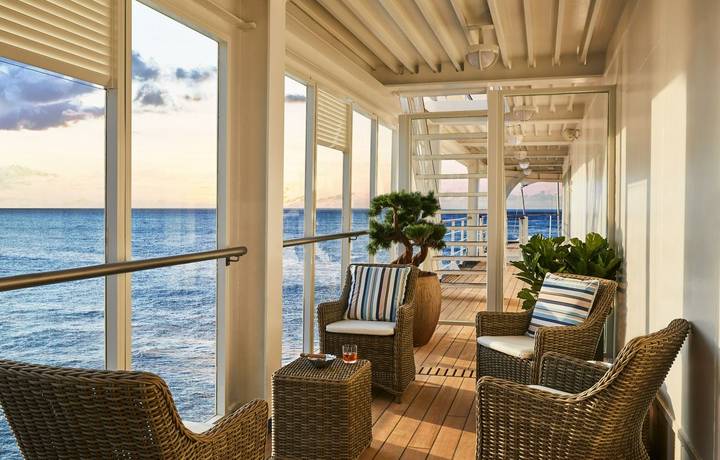 Make sure you soak up the best of the Silversea experience on your full day at sea. This superb luxury cruise line leaves no stone unturned when it comes to its guests' satisfaction. Find an elegant corner of a bar or lounge to contemplate the adventures ahead of you. Or sit back in your spacious, ocean-view suite, make the most of the fabulous butler service.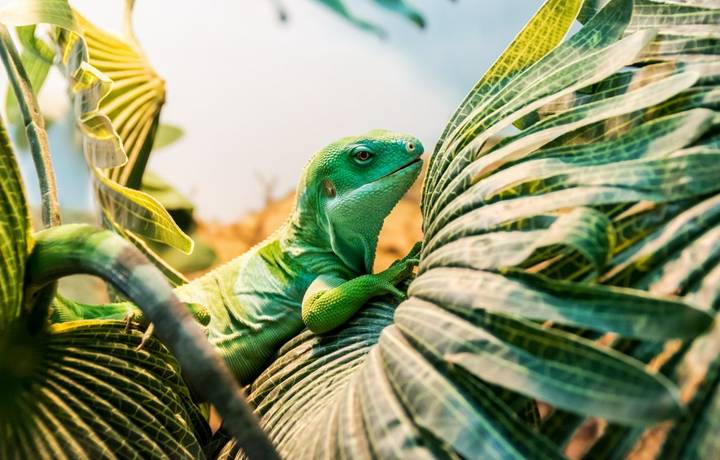 Lautoka, on the west coast of Fiji, is the island nation's second largest city. A wide range of excursions here offer something for everyone, whether it's basking in the therapeutic mud pools of Sabeto or being welcomed into the local culture at Nawaka Village. Here you could join in a traditional "Ta Ra La La" dance and watch warrior dances and firewalks. Quieter than the Fijian capital of Suva on the south coast, Lautoka is a place where you can kick back and enjoy mingling with the friendly locals.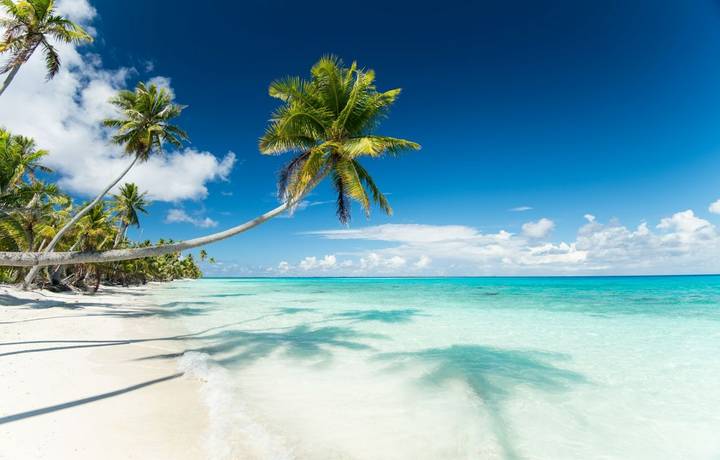 Famous for its hot springs and often referred to as a "hidden paradise", Savusavu is a small town on the Fijian island of Vanua Levu. Originally established as a trading centre for sandalwood, it's now growing in popularity as a tourist destination and boasts several excellent natural attractions. Take a drive to the Nakawaqa Rainforest, which is home to a 50-feet waterfall that plunges into the pools below, or visit a black pearl farm, producing some of the world's largest and most beautiful black pearls.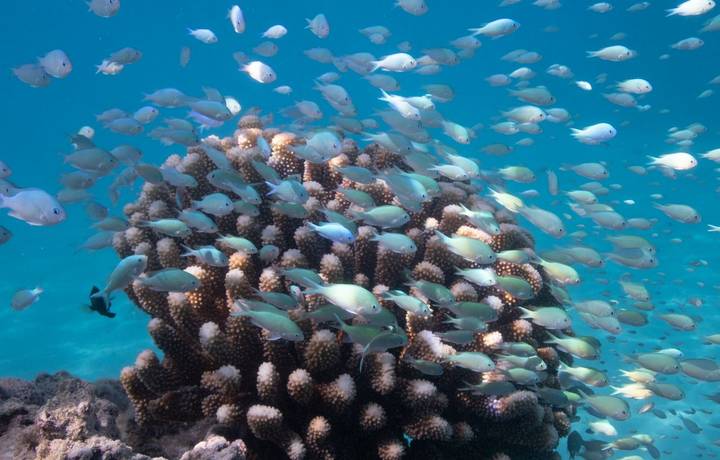 A speck of an island belonging to the Kadavu Group, an archipelago south of Fiji, this is where you'll get to indulge your castaway fantasies. Laze on a paradise beach where the tepid water teems with life and wander amongst the island's single village to meet the traditionally dressed locals. On your single excursion here, you'll enjoy fascinating demonstrations of the various uses of the voivoi plant – including basket-weaving – and the coconut tree.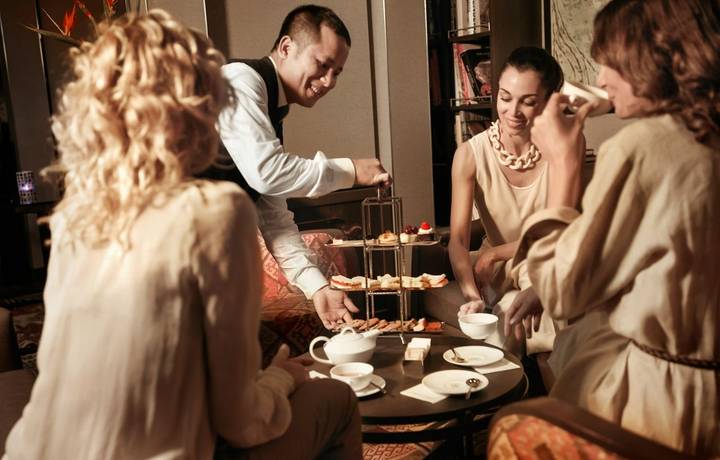 DAY 13 - 14
| 17 - 18 Mar 2022
Enjoy complimentary cocktails, live music and engaging conversation with new friends at The Bar, or gaze out, drink in hand, at the vista from the Panorama Lounge. It's the perfect place to unwind, enjoy afternoon tea, listen to the pianist and watch the sun set.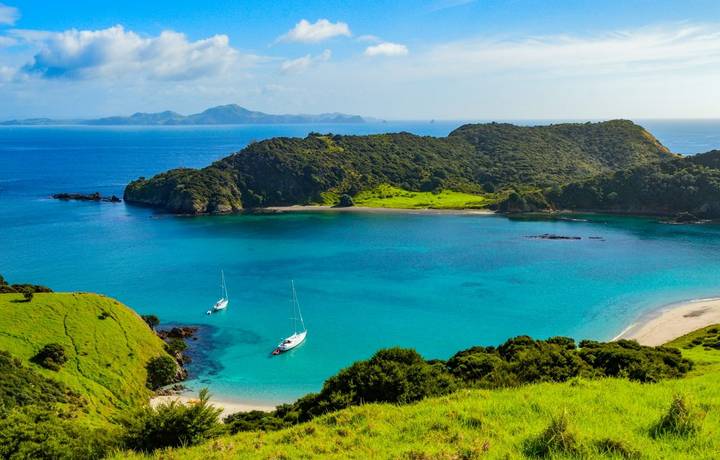 This stunningly beautiful bay is one of New Zealand's most popular destinations, and it's not hard to see why. Clear turquoise waters are peppered with remote islands that are home to unspoilt beaches make it the perfect place for water-based activities such as kayaking, diving and sailing. You could also embark on a cruise to the famous Hole in the Rock on Motukokako Island. Rising 148 metres out of the Pacific Ocean, it's an enclave rich in sheer cliffs, lush greenery and has a 16m-high hole that large enough for you to cruise through during a calm day.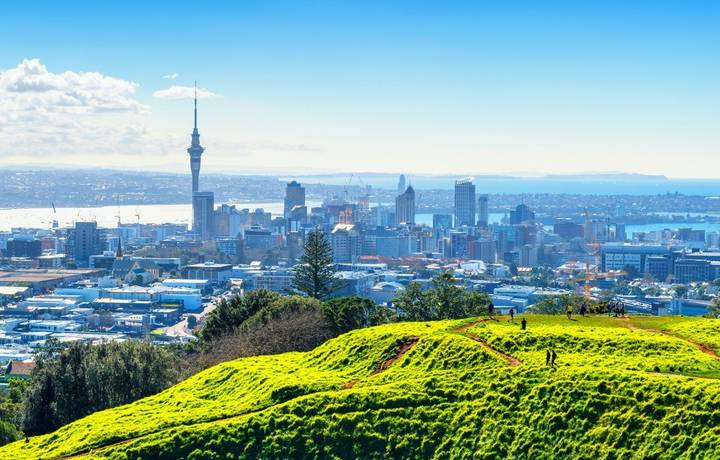 Auckland
- Disembark Silver Shadow & Hotel Stay
Today your cruise ends in the enchanting city of Auckland where you'll disembark for a hotel stay. Auckland, New Zealand's most populous city, is as cosmopolitan and multicultural as any in Europe. The largest Polynesian population in the world resides in this leafy metropolis whose skyline is dominated by the needle-like Sky Tower. Surrounded by parks and nature reserves, such as Tiritiri Matangi Island, it's easy to see why this has been consistently rated one of the world's most liveable cities.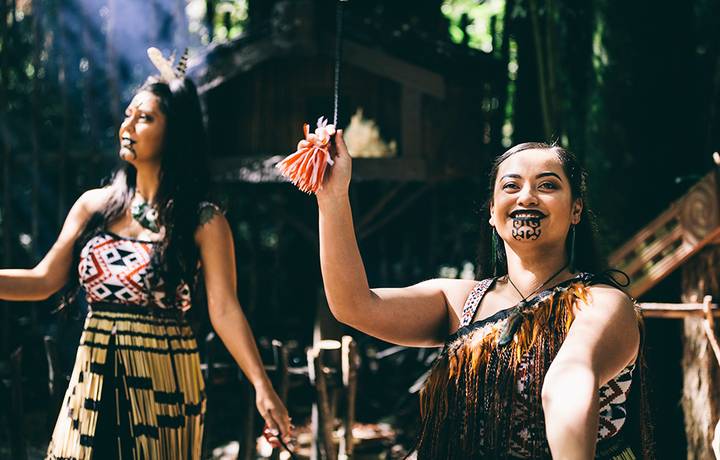 Rotorua
- Hotel Stay & Tour
Following your morning tour of Auckland's city sights, you'll venture south to Rotorua, a city renowned for its geothermal activity and Maori culture. This evening, you'll embark on an extremely entertaining cultural experience at the Tamaki Māori Village, where you'll relish a Maori Village Cultural Performance and Traditional Hangi Dinner. Immerse yourself in the cultural spirit as you're welcomed onto their sacred grounds in a traditional Maori ceremony and learn more about their fascinating customs and traditions.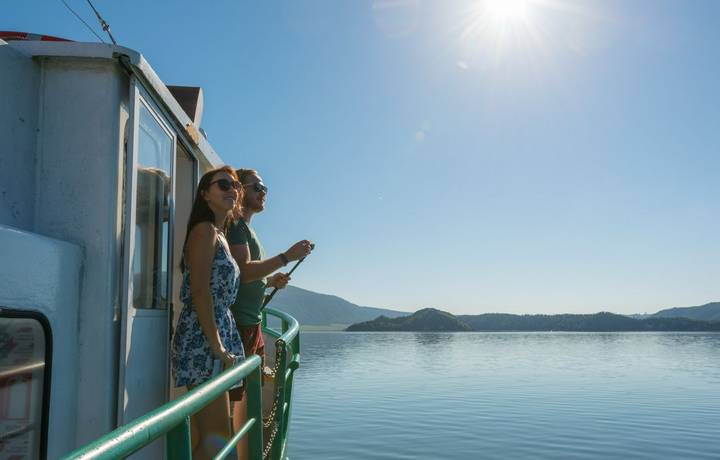 Rotorua
- Hotel Stay & Tour
Today you'll discover the delights of Rotorua during a full day sightseeing tour. Enjoy a guided tour of Rainbow Springs Nature Park & Kiwi Encounter, the world's leading kiwi conservation centre. Go behind the scenes of the hatchery for an insight into the recovery work of New Zealand's national icon and savour a tour around the park to discover even more about the country's majestic wildlife. You'll then explore the spellbinding Waimangu Volcanic Valley, a natural environment unaltered by man. Glide through the sparkling emerald waters during a boat trip and learn about the history of this breathtaking landscape.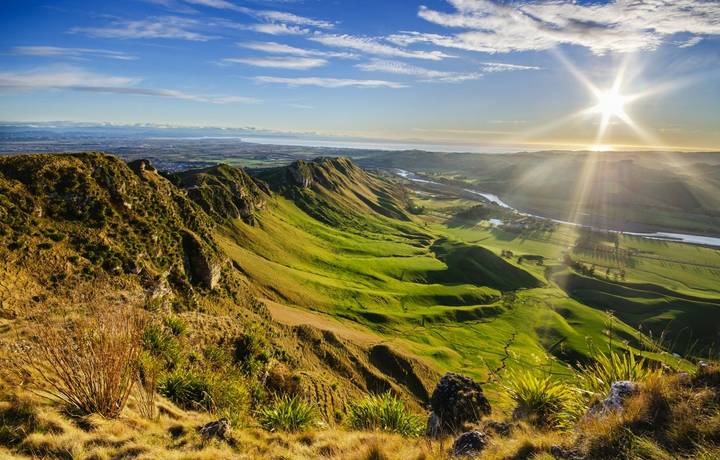 Bid farewell to Rotorua as you embark your coach transfer to Napier. Stopping at the famous Huka Falls in Taupo, you'll witness the marvel of natural hydro powers as more than 220,000 litres of water per second course over the precipice of the waterfall. Admire the awe-inspiring sight as the placid waters from the Waikato River gathers speed and tumble across the ravine before plummeting into the fierce waters at its feet. Gather on the bridge for close encounters of the powerful display before continuing on to Napier, where you'll alight for your hotel stay.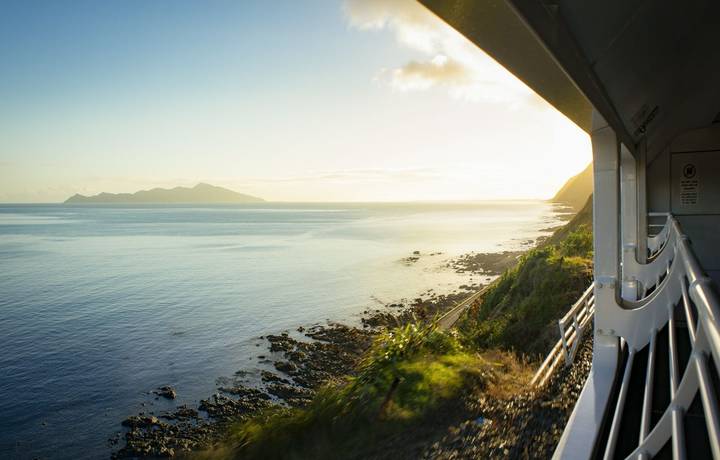 Ohakune > Wellington
- Northern Explorer Rail Journey
Prepare for a breathtaking excursion as you embark The Northern Explorer for a scenic rail journey to Wellington. As you rumble through the heart of the North Island, you'll discover some of New Zealand's finest scenery. Sit back and relax in the comfort of the spacious carriages, finished with panoramic windows and glass shelves so as to bathe the carriages in light and deliver captivating views of New Zealand's landscapes. Savour views of imposing mountainscapes, lush greenery, course rivers and rugged seascapes before arriving into the harbourside capital city of Wellington where you'll disembark for your hotel stay.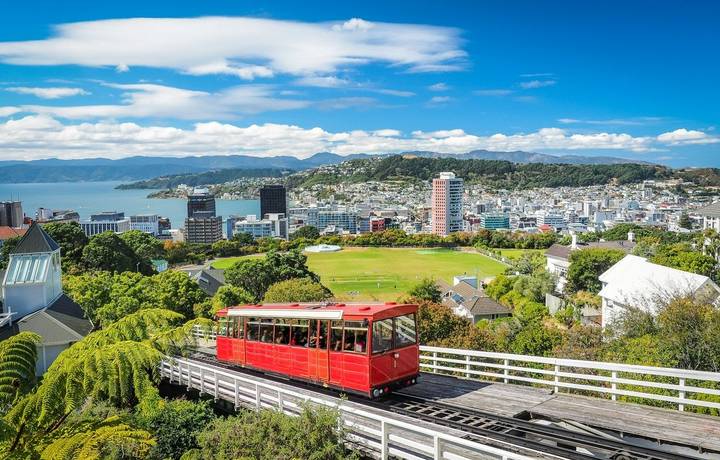 Wellington
- Hotel Stay & Tour
Your final day of your New Zealand North Island discovery culminates with a city sights morning tour of Wellington. Following breakfast at your hotel, you'll embark the iconic Wellington cable-car, this elegant five-minute journey takes you from the heart of the city up through botanical gardens and hillside houses to the lookout poised high above the city offering spectacular views for miles around. You'll also have plenty of time to explore the four buildings that make up the country's Parliament Buildings; as well as admire the array of fascinating exhibits at Te Papa Museum of New Zealand.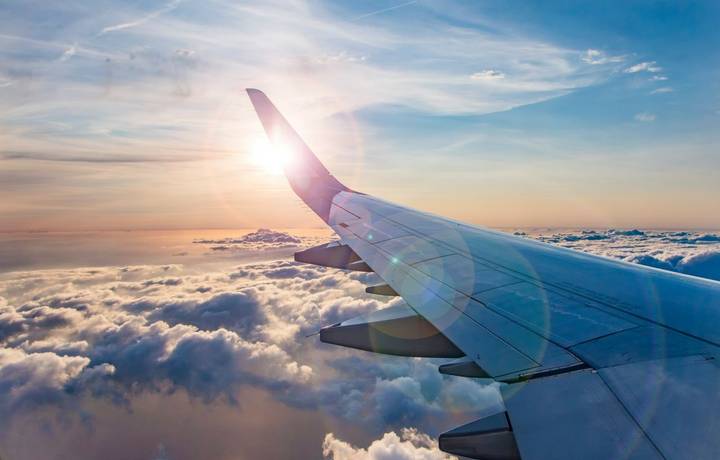 Your fantastic New Zealand adventure complete, today you'll transfer to the airport for your flight home.
North Island Tour
Delve into the delights of New Zealand's North Island where you'll explore a range of cultural and natural wonders during this holiday. From the welcoming comforts of the Maori to the pure beauty of the Huka Falls and rolling landscapes during a train adventure, you'll find adventure at every turn. Highlights include:
Delve into the delights of New Zealand's North Island where you'll explore a range of cultural and natural wonders during this holiday. From the welcoming comforts of the Maori to the pure beauty of the Huka Falls and rolling landscapes during a train adventure, you'll find adventure at every turn. Highlights include:
Welcome aboard the Silver Shadow
Aboard the Silver Shadow, Silverseas undertake to ensure that you relish, relax, recharge and repeat, and this opulent ship holds true to that promise. Every aspect of this luxurious ship is focussed on making your holiday the best it possibly can be. From the 24 hour Guest Relations specialist, who can assist you with any question or service, to the incredibly spacious and elegant suites, all of which boast stunning ocean views, your whims are always catered to. The chance to energise body and soul is offered with complementary Pilates and yoga classes, fine dining, exceptional wines and extraordinary relaxation spaces like the pool deck. Here you can sit back in a chaise lounge, enjoy the whirlpools or specially acclimatised swimming pool and be waited on by attentive staff who are at the ready with oversized towels and your favourite beverage – this is an indulgent cruise experience.
Entered service: 09/10/1999
Tonnage: 28,258
Number of Decks:
Passenger Capacity: 388
Total Crew: 302
Number of Cabins: 194
Wheelchair Accessible Cabins: Yes
Number of Pools: 1
Number of Restaurants: 3
Kids Club: No

Entered service: 09/10/1999
Tonnage: 28,258
Number of Decks:
Passenger Capacity: 388
Total Crew: 302
Number of Cabins: 194
Wheelchair Accessible Cabins: Yes
Number of Pools: 1
Number of Restaurants: 3
Kids Club: No
regional flights available at a supplement
Classic Veranda Suite
Classic Veranda Suite
$12,999
Superior Veranda Suite
Superior Veranda Suite
$13,499
Deluxe Veranda Suite
Deluxe Veranda Suite
$13,999
Classic Veranda Suite
Classic Veranda Suite
$13,399
Superior Veranda Suite
Superior Veranda Suite
$13,899
Deluxe Veranda Suite
Deluxe Veranda Suite
$14,399
Classic Veranda Suite
Classic Veranda Suite
$13,299
Superior Veranda Suite
Superior Veranda Suite
$13,799
Deluxe Veranda Suite
Deluxe Veranda Suite
$14,299
Classic Veranda Suite
Classic Veranda Suite
$13,299
Superior Veranda Suite
Superior Veranda Suite
$13,799
Deluxe Veranda Suite
Deluxe Veranda Suite
$14,299
Classic Veranda Suite
Classic Veranda Suite
$13,399
Superior Veranda Suite
Superior Veranda Suite
$13,899
Deluxe Veranda Suite
Deluxe Veranda Suite
$14,399
CALL TO BOOK:
1800 958 405
HOLIDAY CODE:
CRU2328