Melbourne Cup Carnival & Treasures of the Murray River
Includes a 4 night Paddlewheeler cruise on the Murray River
Includes guaranteed reserved seats on Derby Day & Melbourne Cup Day
Get the full experience...
Begin your holiday in Adelaide, nicknamed the City of Churches and regarded as one of the most liveable cities in the world. It's a place that's blessed with spacious public parks and a wealth of cultural attractions, from museums to art galleries. A half day tour on your second day will take you to South Australia's premium wine region where you'll sample some of the Barossa Valley's finest wines. Enjoy a delicious two-course lunch before embarking the Murray Princess in Mannum for a four-night cruise along the beautiful Murray River.
Wind through the serene waters between Walker Flat and Murray Bridge as you drink in the spectacular riverlands, admiring the views of the ever-changing flora and fauna. Highlights of your adventure on this elegant paddlewheeler include close encounters with river birdlife on board the 'Dragon-Fly' boat, marvelling at the astounding landscapes during a nature walk and savouring fantastic flavours of the region.
After disembarking back in Mannum, you'll then transfer to a Melbourne hotel for five nights. You'll have plenty of time to uncover the delights of this remarkable city and enjoy the thrill of one of the biggest days in the horse-racing calendar. Enjoy reserved seating with your two-day ticket to the renowned Melbourne Cup Carnival and Derby Day experience, two of the most anticipated days of this prestigious event. Experience the exhilaration as the horses compete to cross the finish line, while you'll also indulge in delicious food and dance to live musical entertainment.
While in Melbourne, a Mornington Peninsula tour will also allow you to delve deeper into the city's lush surroundings. Taste local wine and gourmet produce, admire the view from Arthurs Seat – one of Melbourne's most desirable enclaves – and head to St. Andrews Beach Brewery where you'll stop for a delicious lunch.
Package Includes
All flights, taxes & transfers
Event
2 d

ay reserved seating tickets to the Melbourne Cup Carnival* and Derby Day
River Cruise
4 night Murray River cruise on board PS Murray Princess with all meals and sightseeing

Wine tasting experience at Burk Salter Boutique Winery
Walking tour of the Swan Reach township and visit the Swan Reach Museum
Watch the Sunnydale Woolshed Show and visit the Native Wildlife Shelter
Explore the Ngaut Ngaut Aboriginal Reserve archaeological sites with an expert local guide
Ride in a scenic tender boat
Hotel Stays
1 night four-star hotel stay in Adelaide with breakfast
5 night four-star hotel stay in Melbourne with breakfast
Fully Escorted Tours
Half day tour of Barossa Valley including lunch and wine tastings
Full day tour of Mornington Peninsula including lunch
*Melbourne Cup Carnival Package including event tickets is supplied by Events Travel, an authorised tour operator.
At a glance

Prices from
Inside
Price based on 24 Oct 2021 departure
Outside
Price based on 24 Oct 2021 departure
Here to help
Call to book:
1800 958 405
Opening hours:
AWST: Mon to Fri 7am - 5pm | Sat & Sun 7am - 3pm
The Mighty Murray River
The mighty Murray River is the third longest river in the world and stretches 2700km from the mountains of the Great Dividing Range in Victoria to Adelaide. Beginning with a mountain stream, Murray River formed into a meandering river encased in majestic forests of red gum and homes a plethora of wildlife including over 350 varieties of birds.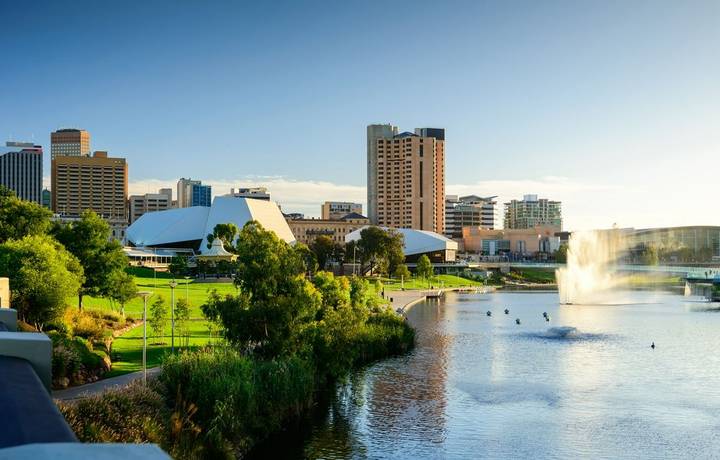 Adelaide, South Australia's cosmopolitan capital, is a culturally vibrant city that regularly hosts international arts festivals. Compact in size and with a number of major arts institutions and entertainment venues as well as 29 large public parks, it regularly ranks among the world's most liveable cities. Explore the collection of Aboriginal, colonial, and Melanesian art at the South Australian Museum, stroll the historic Adelaide Central Market, or simply relax beneath a fig tree canopy in the Botanic Gardens.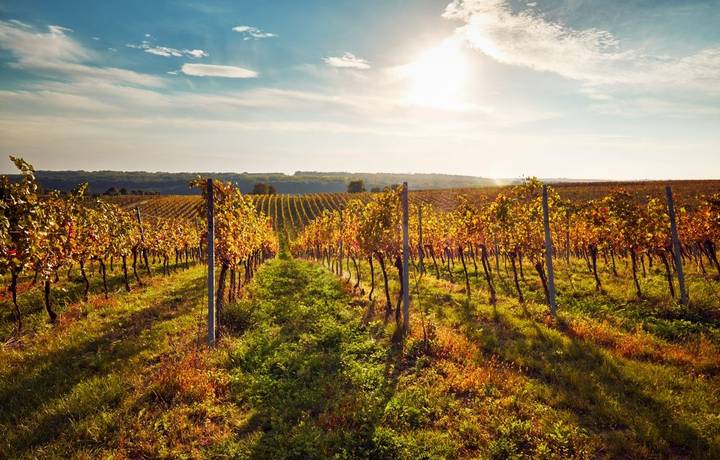 Barossa Valley > Mannum
- Tour & Embark PS Murray Princess
Today you'll embark on a tour to South Australia's premium wine region to sample some of the Barossa' Valley's finest wines. Soak up the sights and tastes of sprawling vineyards with a stop at the multi-award-winning Jacob's Creek Visitor Centre, as well as Mengler Hill and Hahndorf, Adelaide's oldest German settlement. You'll then transfer to Mannum where you'll embark the Murray Princess paddlewheeler for a memorable cruise along the Murray River.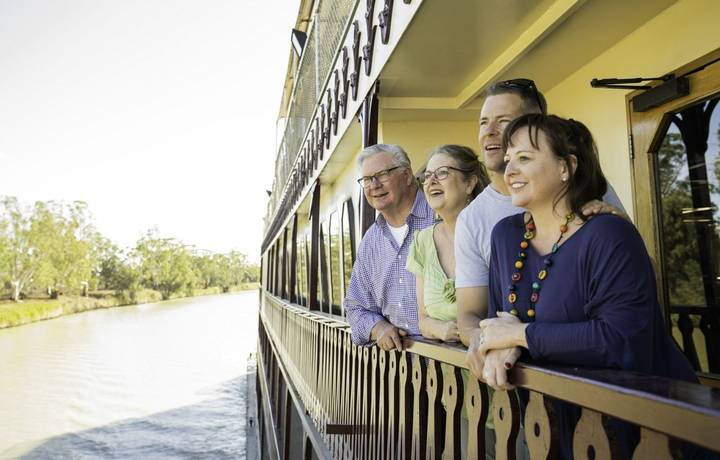 Keen photographers and early risers will enjoy the chance to capture the morning movement of wildlife at daybreak including the prolific birdlife of pelicans, wrens and swans. Savour a leisurely morning as you cruise upriver to Blanchetown where you'll moor overnight. As daylight begins to fade, you'll visit Burk Salter Boutique Winery and relish wine tasting at the cellar door, detailed with stunning red gum bars. Following a delicious dinner, enjoy an evening of excitement as you participate in the "Murray River Cup."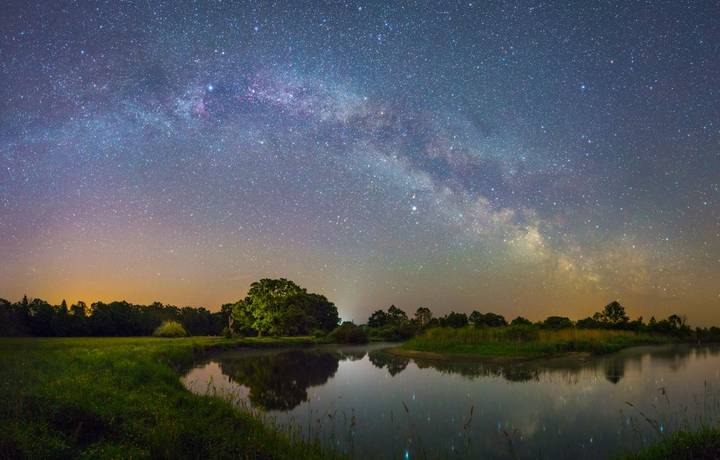 Following a hearty breakfast, you'll cruise downriver to beautiful Swan Reach for a walking tour and a visit to the Swan Reach Museum. Cruising further downriver to Sunnydale, you'll experience a Woolshed Show, before discovering the Native Wildlife Shelter which looks after some of the country's most interesting animals. Come evening, relish a great Aussie Barbeque on the banks of the river. You could then embark on a Nocturnal Tour in a purpose-built cart or enjoy a Dark Sky Night Tour to marvel at the awe-inspiring sights of the Milky Way across the ink blue sky.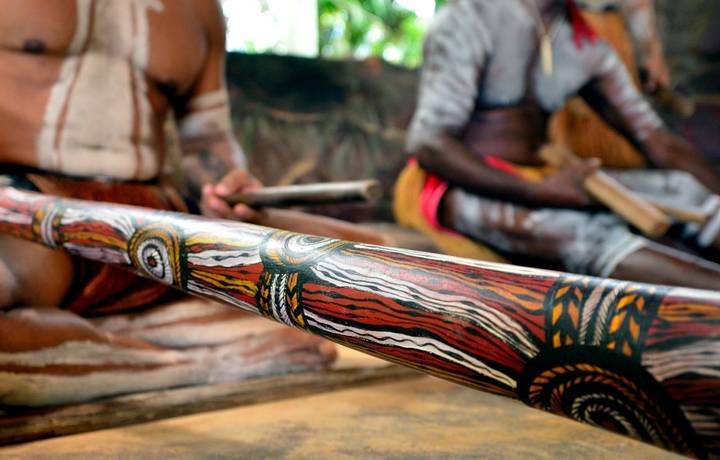 Today you'll cruise slowly downriver past magnificent cliffs to Ngaut Ngaut Aboriginal Reserve, one of Australia's most significant archaeological sites. Take a step back in time during a guided boardwalk tour where you'll witness ancient rock carvings and learn more about Aboriginal history and culture. You'll return to your vessel for a further cruise downriver to Younghusband. Adventure seekers can enjoy a scenic tender boat ride through the emerald waters en route.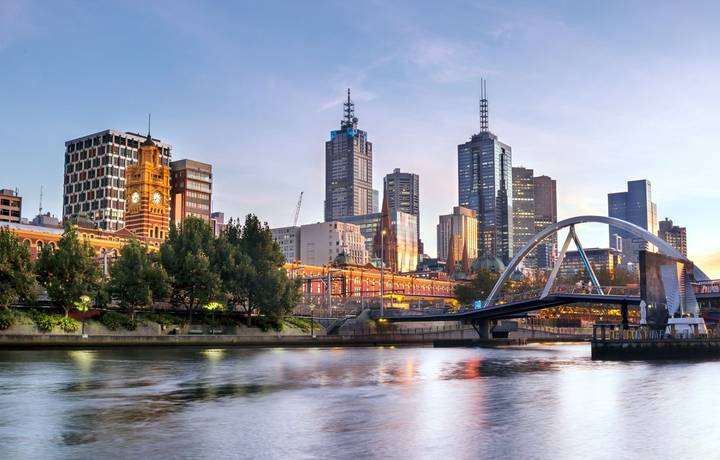 Mannum
- Disembark PS Murray Princess & Melbourne Hotel Stay
Explore the magic of Melbourne, the capital and most populous city of the Australian state of Victoria, and Australia's coffee capital. With its diverse range of world-class dining, art galleries and sports, there's something for everyone to enjoy. Wander through the cobbled lanes in the centre and admire the fantastic street art and unique shopping boutiques or visit the Melbourne Cricket Ground, one of the nation's most iconic venues.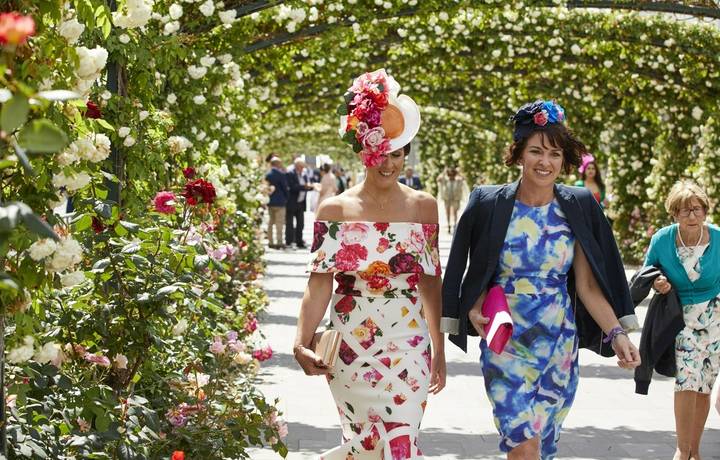 Melbourne
- Derby Day and Hotel Stay
Don your finest attire for a fabulous day of glitz, glamour, and sport at Derby Day, one of the most prestigious days of spring racing. Immerse yourself in the lively atmosphere of this event which features four exceptional Group 1 races. Witness the action on the track as powerful thoroughbreds thunder through the pastures towards the finish line. These events are equalled by the fashion attractions around the ground. The cherished tradition of the Myers Fashions on the Fields competition will take centre stage with a black and white theme.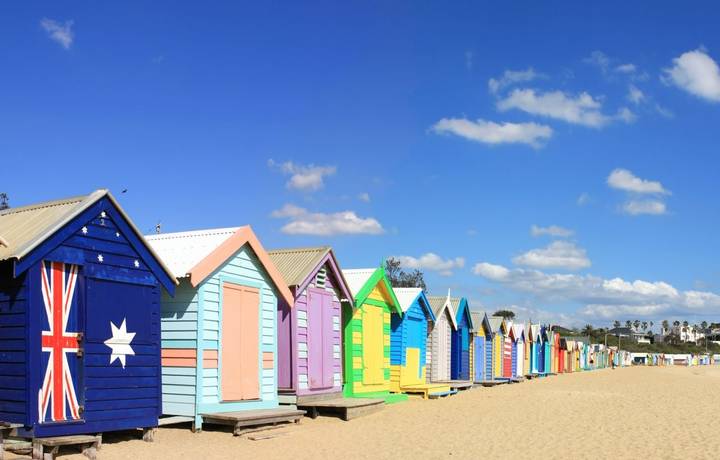 Melbourne is famous for its markets, where you'll find everything from local produce to arts and crafts and vintage fashion. Soak up the atmosphere of the Queen Victoria Market, the largest open-air market in the Southern Hemisphere. Sample some local produce from one of the many food stalls. Head to Yarra Valley, where you could enjoy a kayak journey through the emerald waters and savour world-class wine or admire the 82 iconic brightly coloured wooden beach huts in Brighton. From here, you'll have incredible views of Port Philip Bay and the mesmerising city skyline.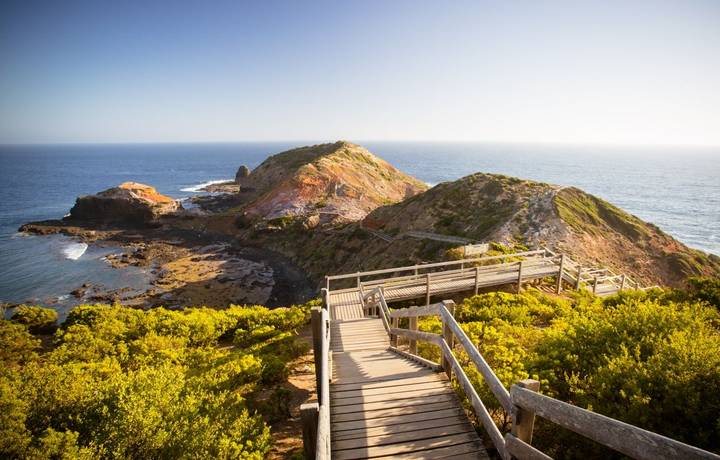 Melbourne
- Hotel Stay & Tour
Today, a full day tour will allow you to delve into the delights of the stunning Mornington Peninsula in the suburbs of Melbourne. It's the perfect place to explore beautiful coastlines, enjoy close encounters with wildlife and sample delectable local food and wine. You'll begin your tour with a photo stop at Arthurs Seat before savouring a delicious wine tasting. Next, you'll admire jaw-dropping views as you travel via Flinders and Cape Schanck to St. Andrews Beach Brewery where you'll stop for a delicious lunch. You'll then enjoy a scenic journey back to your hotel.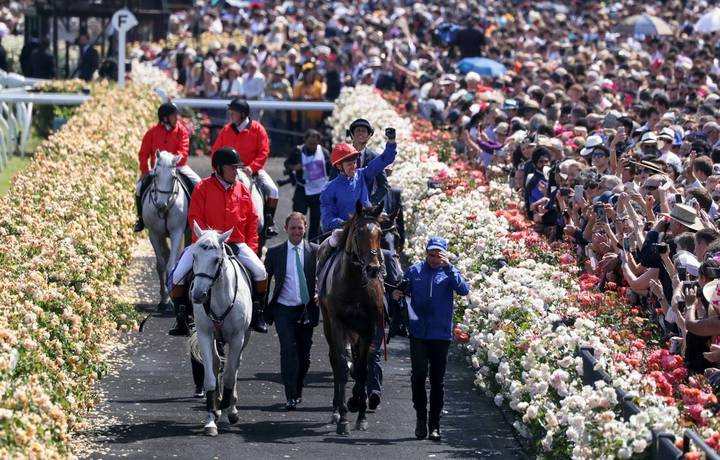 Melbourne
- Melbourne Cup Carnival and Hotel Stay
During your hotel stay in Melbourne, you'll soak up all the excitement of the Melbourne Cup Carnival*. Experience the exhilaration of the race that stops the nation as the horses compete to cross the finish line. You'll also get indulge in delicious food and drink and dance to live music. With so many places to take in the action, you'll have a hard time choosing between the famous Flemington Front Lawn, the energy of Hill Square or festival-like atmosphere in The Park. Make sure you don't miss the main race at 3pm!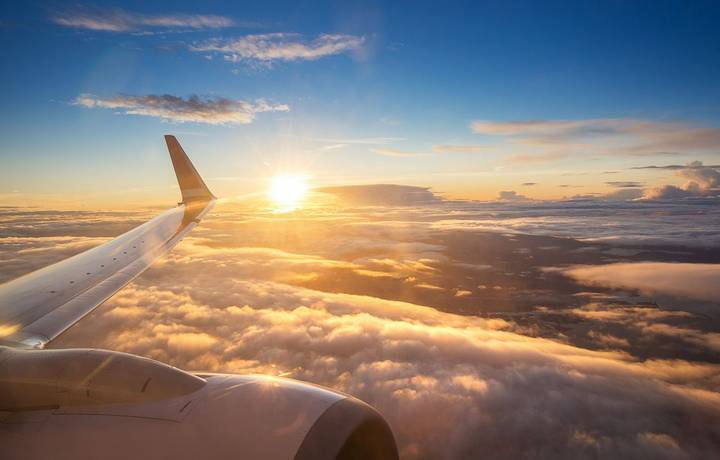 Today you'll transfer to the airport and fly home from Melbourne.
Welcome aboard the PS Murray Princess
With all the character and charm of yesteryear, the PS Murray Princess is the largest inland paddlewheeler in the southern hemisphere. Built specifically for the Murray River, this enchanting vessel offers a true authentic experience for anyone who cruises with her. Guests can expect a taste of a bygone era, with the grandeur and convenience of modern-day cruising. Accommodating up to 120 passengers, she evokes a sense of intimacy and offers passengers a unique river boat cruise experience through the captivating landscapes of Australia's Outback. In addition to 60 suites, the vessel also has five passenger decks all named after the Murray River's great pioneers, features include the dining room, a fully equipped gym, a library, gift shop, two bars and two lounges.
Entered Service: August 1986
Tonnage: 1,500
Number of Decks: 5
Passenger Capacity: 120
Number of Cabins: 60
Wheelchair Accessible Cabins: Yes



Entered Service: August 1986
Tonnage: 1,500
Number of Decks: 5
Passenger Capacity: 120
Number of Cabins: 60
Wheelchair Accessible Cabins: Yes


regional flights available at a supplement
Departing
Departing
24 October 2021
Departing
Departing
24 October 2021
Departing
Departing
24 October 2021
CALL TO BOOK:
1800 958 405
HOLIDAY CODE:
CRU2333