Sydney to Vancouver & Highlights of Hawaii Voyage
Includes a 2 night hotel stay in Vancouver
Book Now for April 2023 | Book a Balcony cabin and save up to $4,000 per couple
Get the full experience...
Discover the contrasts of New Zealand and Hawaii on this incredible voyage from Sydney to Vancouver.
In Sydney, you'll embark Majestic Princess, a sensational ship offering the Princess experience and signature favourites you've always loved, plus exciting new features, including two specialty restaurants offer menus created by Michelin-rated chefs. Be mesmerised by Fantastic Journey, a dazzling show featuring lavish musical numbers, walk above the waves on the Seawalk, a glass walkway that extends over the edge of the ship, and dine on classic noodle dishes, such as Sichuan Dan-Dan, in Chopsticks Noodle Bar.
Admire the beauty of the Marlborough Sounds in Picton before arriving in Tauranga, here you'll be met with the sight of Mount Maunganui, an extinct volcano that dominates the landscape of this city. Reaching Auckland, you'll then find a city that's rich in Maori culture due to its prominent Polynesian population. Next, you'll visit Bay of Islands. One of the North Islands most idyllic spots, this is a marine paradise, with dolphins, whales and penguins to keep a look-out for, as well as endless clusters of undeveloped islands.
You'll then set sail to the understated yet unspoiled islands of Hawaii. Immerse yourself in the vibrant markets of Tahiti. Explore the capital, Honolulu, a compact but bustling city set against a backdrop of verdant mountain peaks. Check out the Wakiki district for traditional food and shopping and catch a performance by grass-skirted hula dancers. A highlight of the Hawaiian Islands is Maui, it's small but picturesque waterfalls, lava cliffs and idyllic beaches make it a firm favourite with visitors.
Los Angeles, known colloquially as 'L.A', is the largest city in the state of California, the centre of the nation's television and film industry, is your next stop. Immerse yourself amongst the celebrities along the Hollywood Walk of Fame, or hike to the iconic Hollywood sign where the nearby Paramount Pictures, Universal and Warner Brothers Studios offer behind-the-scenes tours
After a stop in charming Victoria, you'll reach Vancouver, a city that has been declared one of the most beautiful cities in the world. Here you'll enjoy a two-night hotel stay, where you'll have plenty of time to immerse yourself in the city's breathtaking surroundings. Explore Gastown, known for its whistling Steam Clock, and awaken your senses in one of the trendy eateries; lose yourself in Stanley Park, a sprawling public park that offers views of mountains, glassy water and soaring trees, or discover artistic treasures on Granville Island.
Package Includes
All taxes
Cruise
31 night full-board cruise on board Majestic Princess
Hotel Stay
2 night four-star stay at the Sheraton Vancouver Wall Centre Hotel
At a glance

Prices from
Here to help
Call to book:
1800 958 405
Opening hours:
AWST: Mon to Fri 6am - 5pm | Sat & Sun 7am - 3pm
Princess
Offering contemporary cruising at its finest, Princess Cruises has become the cruise line of choice for many travellers. But what makes Princess Cruises extra special is that it brings a certain finesse to each adventure. Reaching all corners of the globe, Princess Cruises let you discover the world all from the comfort of the ship filled with modern amenities, sensuous spa treatments and world-class dining.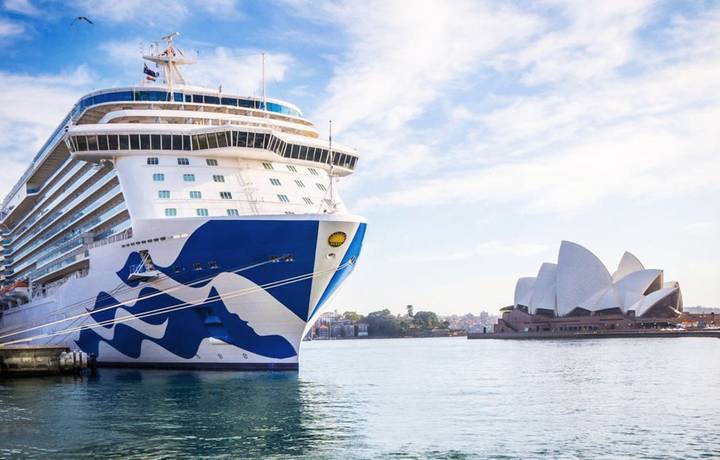 Sydney
- Embark Majestic Princess
Get ready for a cruise experience of a lifetime aboard Majestic Princess, and enjoy signature favourites that Princess Cruises are so well-known for. Dine on delicious cuisine in two specialty restaurants with dinner menus crafted by two Michelin-star awarded chefs, enjoy unparalleled views of the sea from the pioneering SeaWalk® and be mesmerised by the gorgeous Watercolour Fantasy Show.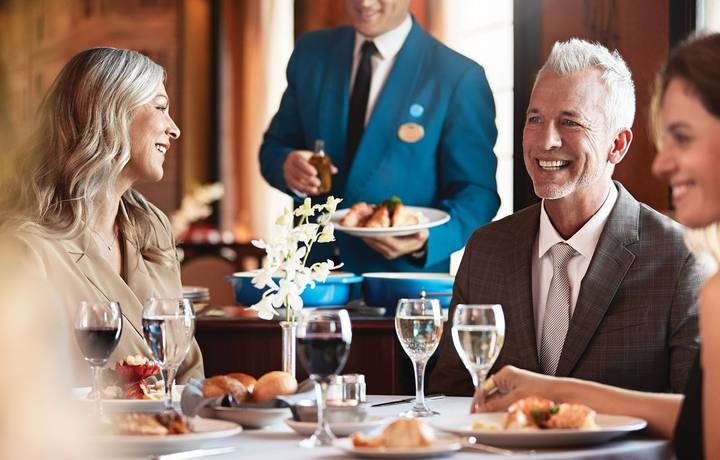 DAY 2 - 4
| 5 - 7 Apr 2023
Spend your days beside the swimming pool, working up an appetite on the sports court or practising your golf putt on a mini course with sublime ocean views. For a more relaxing time, browse the boutiques, unwind in the tranquil Lotus Spa® or indulge in elegant afternoon tea. With a range of things to see and do, you can choose how active or laidback you want your days to be.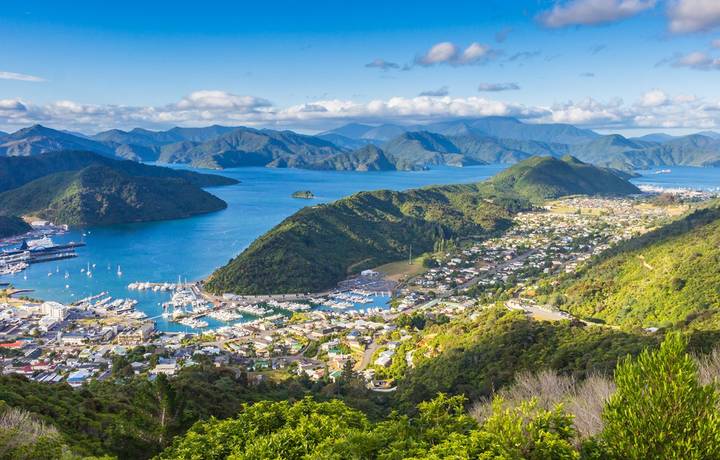 Picton is the gateway to the Marlborough Sounds, which resemble islands but are actually a range of sea-drowned valleys. Visit the Edwin Fox Maritime Centre, which houses the remains of the only surviving ship that transported convicts from England to Australia, or spend an hour or two on one of the city's many walking trails. Picton is also the site of a wreck, the MS Mikhail Lermontov, now a popular diving location.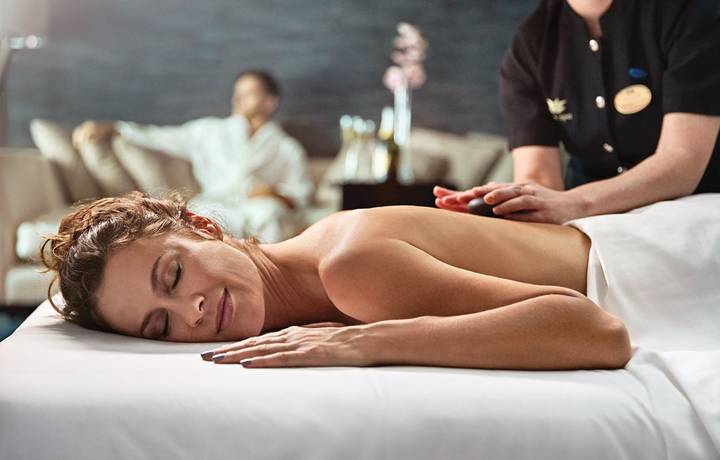 Just because you're in the middle of the ocean doesn't mean you can't stay connected: enjoy catching up on current affairs in the internet café, or check out a book from the library that you've been meaning to read. At Movies Under the Stars® you can watch your favourite films on deck, or perhaps spend your free day learning a new language.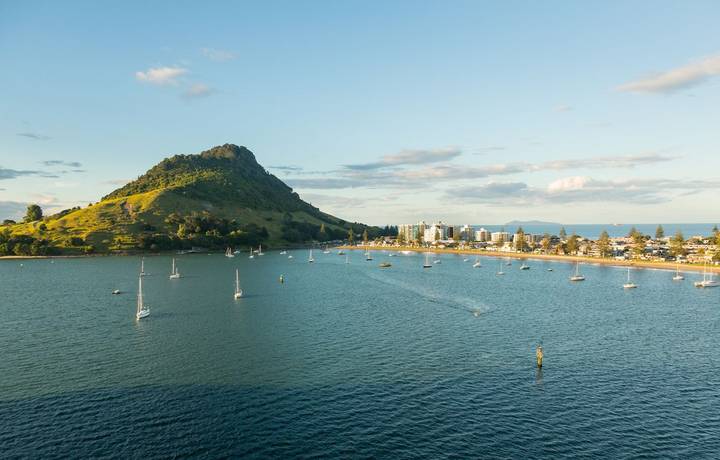 As you sail into Tauranga's scenic harbour, you'll pass the Bay of Plenty's iconic Mount Maunganui, an extinct volcano crossed with walking trails and dotted with hot saltwater pools. On arrival you'll find many delights in this beachside city: art, culture, boutique shopping and delicious food. You could take an excursion to Rotorua to experience Maori culture or visit the 'Hobbiton' film set where The Lord of the Rings and The Hobbit movies were made.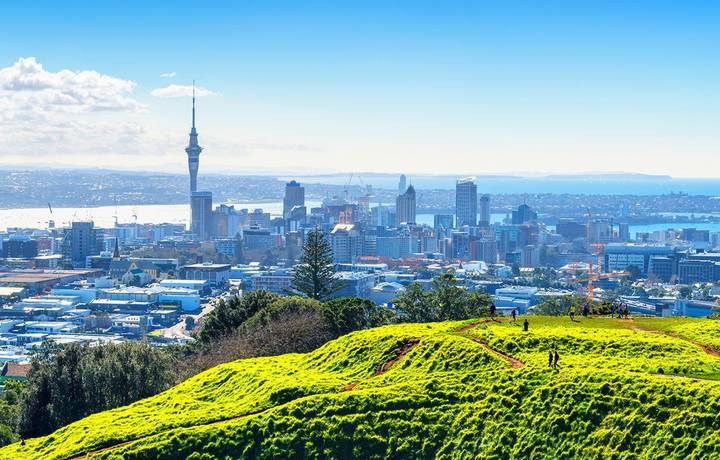 The lush greenery of Auckland's rolling hills are punctuated by the eyewatering skyline of the city's centre, offering the fascinating contrasts of modern architecture meets natural landscape. Escape to Mount Eden where you'll find the volcanic crater of Maungawhau and savour beguiling views across the city and both harbours, climb One Tree Hill for panoramic views and explore the surrounding Cornwall Park, or pay a visit to the imposing Auckland Museum, a neoclassical temple that dominates the city skyline.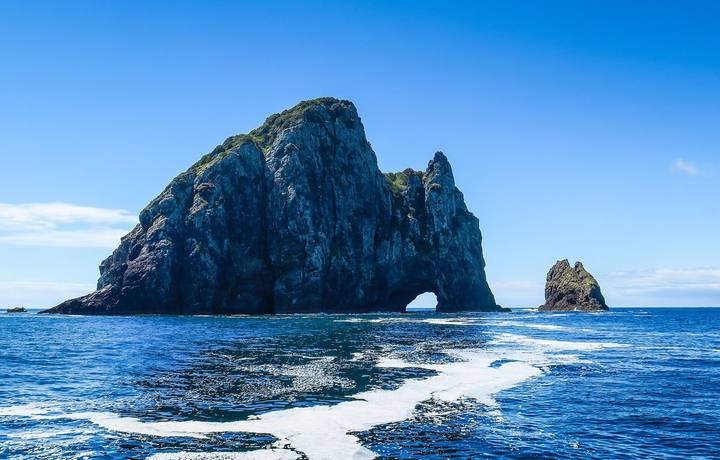 This stunningly beautiful bay is one of New Zealand's most popular destinations and it's easy to see why. Clear turquoise waters peppered with remote islands that are home to unspoilt beaches and an abundance of wildlife make it the perfect place for water-based activities such as kayaking, diving and sailing. If you have the time, take the boat out to the largest of the islands, Urupukapuka, which is a bird haven with plenty walking trails and a bar to quench your thirst afterwards.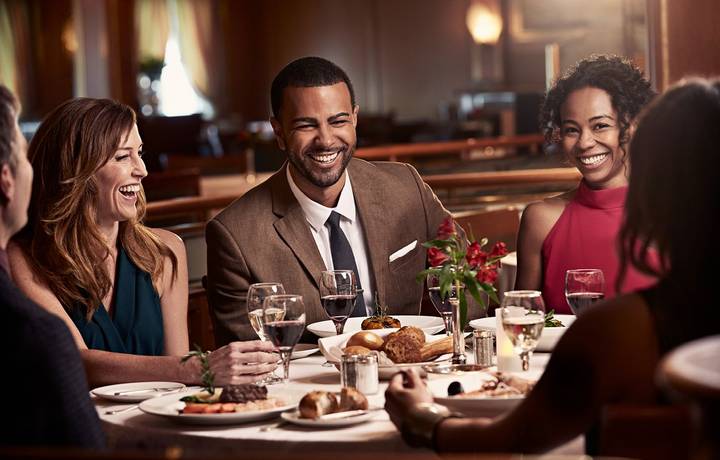 DAY 10 - 13
| 13 - 16 Apr 2023
At Sea (Cross the International date line)
Princess offers unparalleled dining options throughout the ship with a wide range of culinary delights to suit any palate, from endless buffet choices to gourmet pizza, decadent desserts and more. The specialty restaurants always deliver an extraordinary experience and are the perfect place to celebrate any occasion. Made with the freshest ingredients, the menus reflect regional flavours from around the world.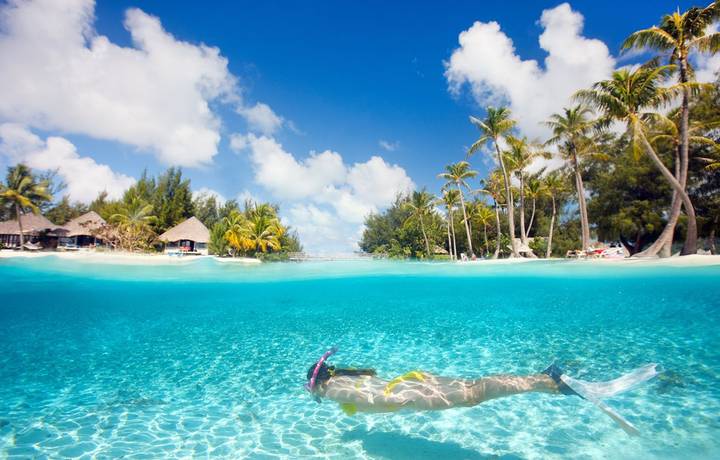 Tahiti has a bustling, vibrant feeling with markets lining the streets, colourful boulevard and numerous sidewalk café. Neighbouring Tahiti Iti is home to a few villages and small beaches offering trips to view stunning waterfalls, archaeological sites and caves and beautiful scenery.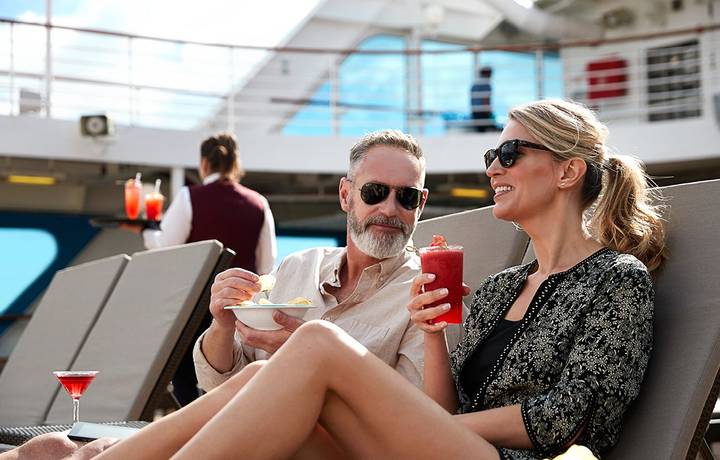 DAY 15 - 20
| 18 - 23 Apr 2023
On board you'll find everything you need to revitalise and refresh you, mind, body and soul. From spa treatments at the Lotus Spa® and the tranquillity of a top-deck retreat reserved just for adults to the indoor garden with the sound of chirping birds. Relax in the freshwater Hollywood pool with comfortable loungers, modern sculptures and topiaries or soak in the steaming hot tubs.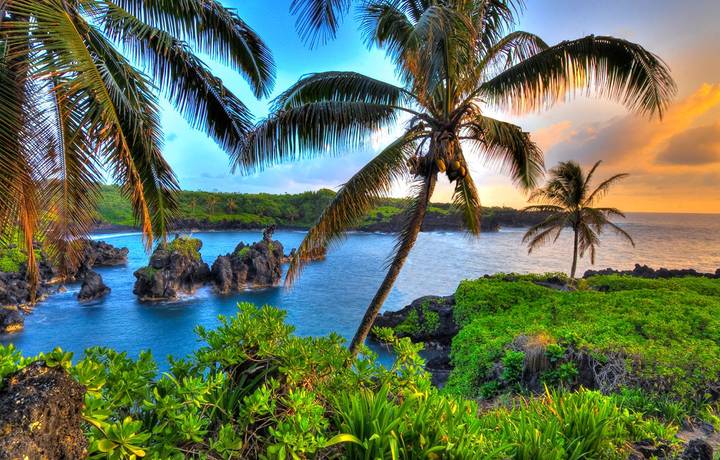 The beautiful island of Maui has everything – lush greenery, miles of sandy beaches, historic villages and opportunities for every water sport imaginable. It has a rich cultural tradition and offers delicious traditional food including the delicious Kalula roast pork. Travel the twisting Hana Highway passing by stunning waterfalls, lava cliffs and beaches.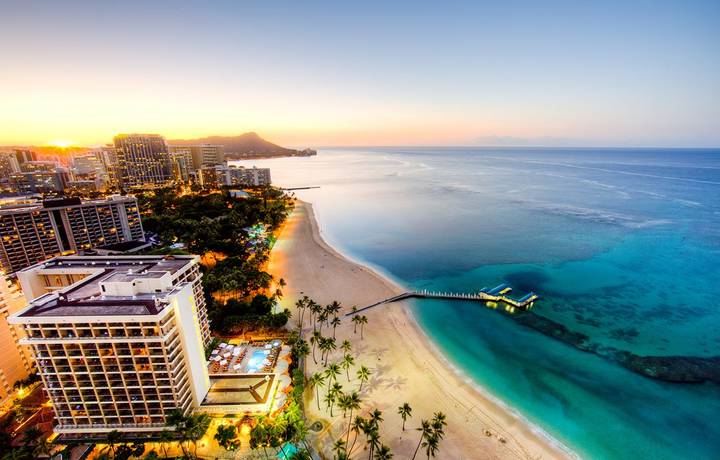 Honolulu is Hawaii's stunning capital, festooned with palm trees and surrounded by volcanic mountains and azure waters. Here you'll find everything from historic landmarks and treasured monuments to world-class shopping and a flourishing arts and culture scene. Honolulu spreads throughout the south eastern shores of Oahu, from Pearl Harbour to the world-famous Waikiki, once a playground for the Hawaiian royalty. Immerse yourself in its fusion of North American and Asian cultures and watch a performance of traditional grass-skirted hula dancers.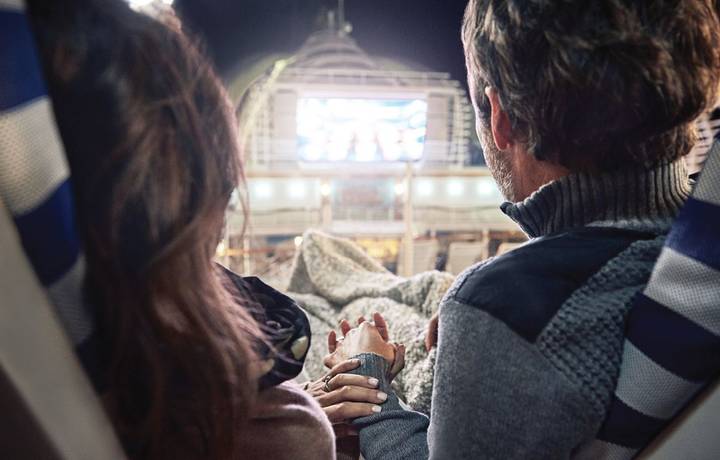 DAY 23 - 27
| 26 - 30 Apr 2023
Experience signature Princess features like the grand Atrium, with its marble floor, stained-glass dome and magnificent floating staircase. Stop by anytime, day or night, to find musicians, jugglers, acrobats, food carvers and a variety of other performers. Sing karaoke with your friends in a private suite, enjoy card games in the Vista Gaming Lounge or indulge in some unparalleled duty-free shopping for glamorous luxury designer brands.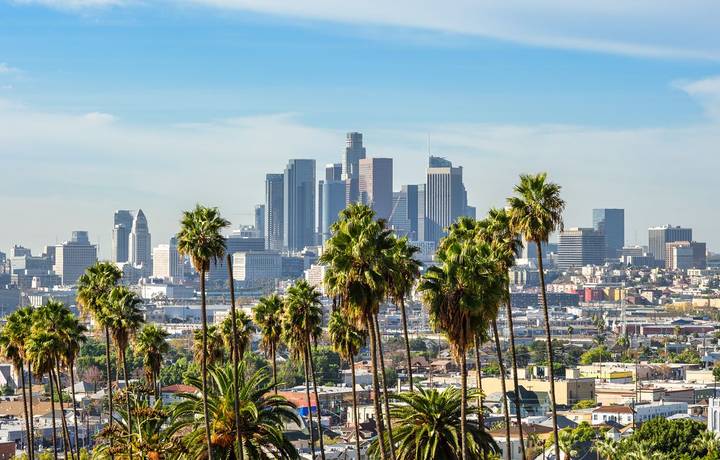 The Centre of the Nation's film industry, it's home to iconic landmarks including the Hollywood sign, countless film studios and the Hollywood Walk of Fame. Aside from the renowned attractions, you'll also discover an extravagant food scene, architectural beauties and a plethora of artistic creations. Head to Broad in Downtown L.A and lose yourself in a world-class collection of more than 2000 post-war pieces, discover the architectural gem of the Cathedral of Our Lady of the Angels or tickle your taste buds with a French Dip Sandwich or Edible Espresso Cup.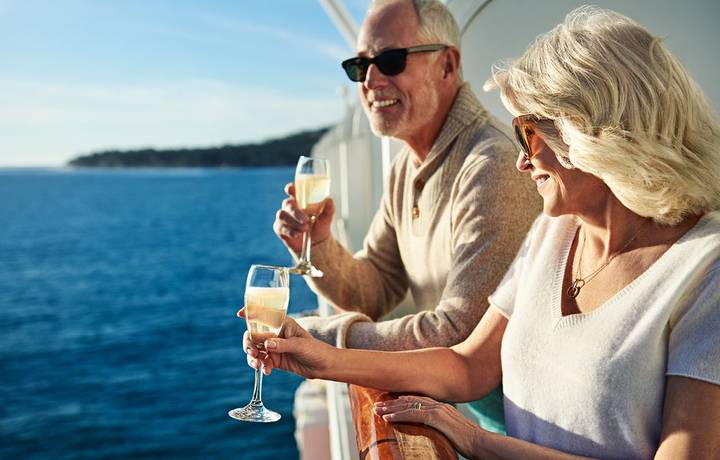 DAY 29 - 30
| 2 - 3 May 2023
Cruising means you get to spend your days the way you like, so why not use your day at sea to relax? Head to the Fine Art Gallery to view stunning masterpieces, stroll along the boardwalk and enjoy the bracing sea air or just head to the swimming pool. The Hollywood Pool Club is the place to see and be seen at sea, but there's also a choice of freshwater pools and hot tubs.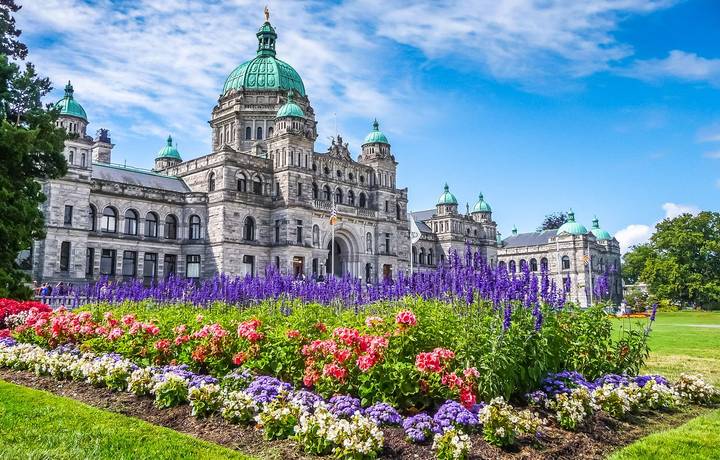 Victoria combines the old-world charm of afternoon tea and antique shops with a confident new outlook, evident in its bohemian shops and innovative restaurants. This bicycle-friendly seaside city is easy to explore and offers a host of attractions, including the beautiful Craigdarroch Castle and Butchart Gardens, and outdoor activities including wildlife tours and whale watching.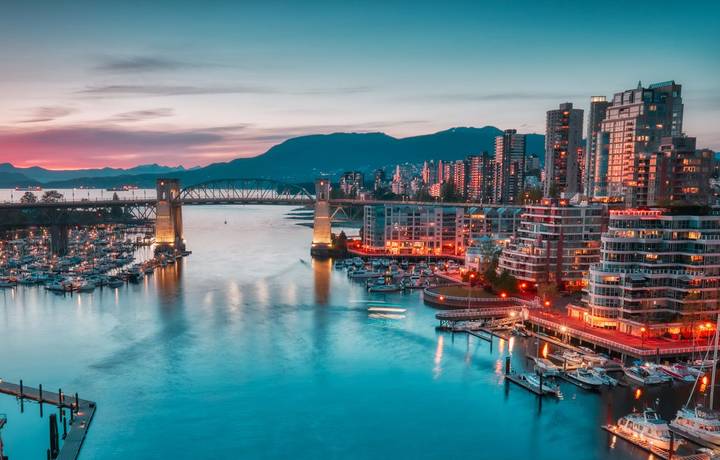 DAY 32 - 33
| 5 - 6 May 2023
Vancouver
- Disembark Majestic Princess & Hotel Stay
Vancouver, poised between the sparkling ocean and majestic snow-draped mountains, has been named one of the most beautiful cities in the world. With spectacular scenery that offers plenty of opportunities to see wildlife and roam the great outdoors; head to Grouse Mountain where you could have breakfast with a grizzly bear, drink in spectacular nature from the thrilling perspective of the Capilano Suspension Bridge or roam the 400-hectare oasis of Stanley Park with scenic mountain and ocean views. This easy-going city has many urban attractions too, including an exciting arts culture and some of Canada's best culinary experiences.
Welcome aboard the Majestic Princess
Majestic Princess is a recent addition to the fleet offering the Princess experience and signature favourites you've always loved, plus exciting new features, including two specialty restaurants, Le Mer, a French Bistro, and Harmony, a Cantonese dining venue, that each offer menus created by Michelin-rated chefs. As well as Movies Under the Stars, with the largest outdoor screen at sea, there are a host of new activities such as Ballroom Dancing and T'ai chi. She is also the first ship in the Princess fleet to feature a brand-new livery design at her bow with hair flowing toward the stern.
Passenger Capacity: 3,560
Total Crew: 1,200
Restaurants: 12
Wheelchair Accessible: Yes
Swimming Pools: 3
Kids Club: Yes

Passenger Capacity: 3,560
Total Crew: 1,200
Restaurants: 12
Wheelchair Accessible: Yes
Swimming Pools: 3
Kids Club: Yes
regional flights available at a supplement
CALL TO BOOK:
1800 958 405
HOLIDAY CODE:
CRU2436