The Kimberley Experience & Kakadu by Air Discovery
Includes scenic seaplane & boat ride through the Horizontal Falls & Kakadu National Park by air
New date added for travel in 2022 | Sale Extended - Save up to $600 per couple - now ends 02.06.22
Get the full experience...
Explore the wonders of Broome, Kakadu and Darwin on this unique touring holiday which includes scenic flights over the landscapes, exciting boat trips, cultural highlights and hotel stays.
Perched on a peninsula jutting out into the Indian Ocean, Broome is a magical place set around white sands, cobalt-blue waters and red rocks. You'll spend two nights here to kick off your adventure. Thrill to an unforgettable scenic flight that will take you across the captivating spectacle of Horizontal Falls. Witness as torrents of waters charge through the crevices from the air before immersing yourself in these torrents during a thrilling boat ride, followed by a laid-back island cruise.
Following your stay, you'll fly to balmy Darwin where you'll enjoy a memorable five-night hotel stay in the Northern Territory's tropical capital, rich in Indigenous culture and unique natural landscapes. You'll embrace the opportunity to explore the compact city both at your own leisure and through a series of tours.
On your first Darwin tour, the captivating landscapes of Kakadu await, which you'll get to explore across land, sea and air all in one day. Prepare for an adventure to remember as you soar high above the landscapes for a scenic flight to witness the awe-inspiring horizons and spot some of the iconic features that has made the Kakadu National Park famous. A cruise on the Yellow Water Billabong takes you into the heart of this wildlife-rich wetland, while the Warradjan Cultural Centre provides an insight into the practices of the indigenous Bininj people.
Next, escape into the rich wilderness of Litchfield National Park, a destination of stunning natural beauty, mesmerising waterfalls, emerald lagoons and lush forest. Marvel at the breathtaking landscape, from the towering otherworldly mounds – created by armies of termites – to the tumbling cascades of Florence, Tolmer and Wangi Falls. Cool off with a refreshing swim in the plunge pool, discover the wealth of flora and fauna and spend some time with the charming local inhabitants, barramundi and turtles.
Enjoy a day of leisure exploring Darwin and later in the afternoon, the famous Mindil Beach Sunset Market. This vibrant market, Darwin's largest, runs along the foreshore of Mindil Beach and enthrals with over 200 stalls specialising in anything from delicious local food to unique arts and crafts and entertainment of live musicians, street performers and dance groups. Soak up the electric atmosphere and a spectacular sunset over the Timor Sea.
Your next tour allows you to delve into the city's history during a Bombing of Darwin tour. During this fascinating half-day experience, you'll explore a wealth of historical sites across land and sea. Hear from local historians who will regale stories of the area and Darwin's frontline activity. Wander through Charles Darwin National Park to see the bunkers and other relics before cruising along the shoreline of Darwin Harbour covering the Stokes Hill and Fort Hill wharf areas, the Pearling Luggers, the old flying boat base at Doctors Gully and Cullen Bay.
Your tour comes to a fantastic close with an evening out on the pristine waters as the sun begins to set, with a Charles Darwin sunset cruise around the harbour. Drink in the mesmerising array of colours dancing across the waves and tuck into a sumptuous Northern Territory-style buffet dinner.
Package Includes
All flights, taxes & transfers
Fully Escorted Horizontal Falls Tour
Scenic seaplane flight from Broome to Horizontal Falls over Talbot Bay
Fast-boat ride through the falls
Barramundi BBQ lunch or cooked breakfast
Fully Escorted Kakadu By Air Tour
Several hours of scenic flying
East Alligator cruise
A visit to the famous Aboriginal rock art gallery Ubirr
Fully Escorted Litchfield National Park Tour
Stop at the Florence, Tolmer and Wangi Falls throughout the park
Monsoon Vine Forest Walk
Lunch Included
Fully Escorted Darwin Tour
Enjoy a delicious Territory Style dinner with fresh Australian seafood and local produce
Experience stunning views of the Top End City
Historic Bombing of Darwin WWII tour including cruise
Afternoon tour of Mindil Markets
Hotel Stays
2 night four-star stay at the Oaks Broome Hotel with breakfast
5 night four-star hotel stay at the Hilton Darwin with breakfast
At a glance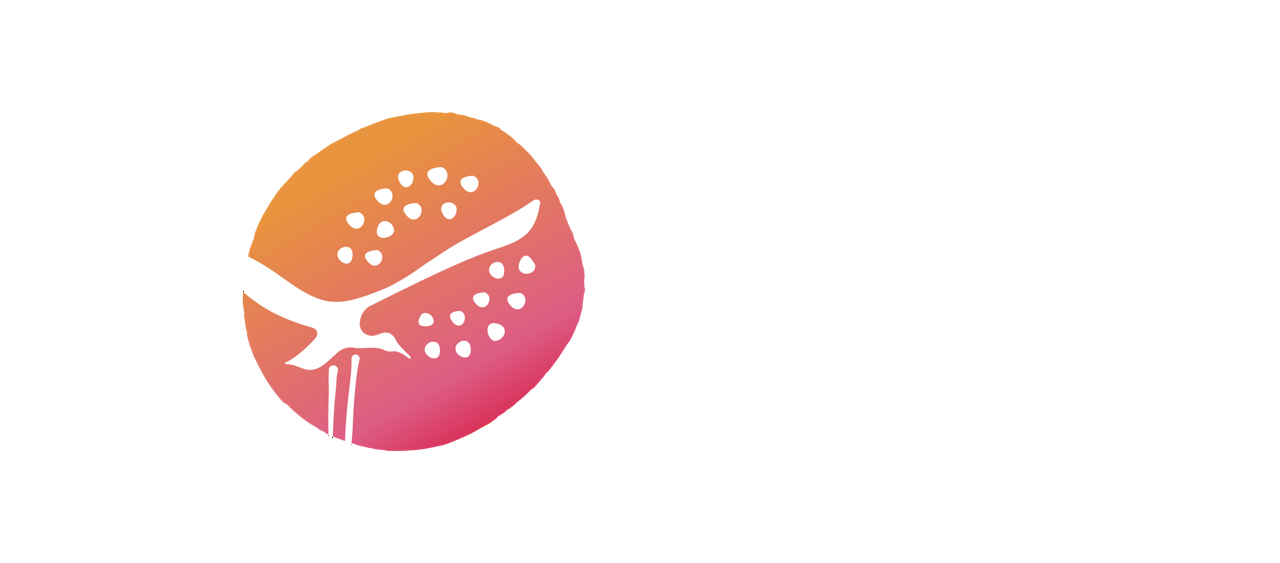 Prices from
Twin Share
Price based on 27 Sep 2022 departure
Solo Passenger
Price based on 27 Sep 2022 departure
Here to help
Call to book:
1800 958 405
Opening hours:
AWST: Mon to Fri 7am - 5pm | Sat & Sun 7am - 3pm
KAKADU BY AIR
Kakadu, Australia's biggest national park, is a timeless place of rugged terrain and is home to a variety of wildlife from saltwater crocodiles to flatback turtles, as well as some 2,000 plant species. Settle in for an unforgettable scenic flight over the breathtaking expanse of natural beauty and rugged escarpments, witnessing the incredible views of the horizon and all the treasures that inhabit this magical land.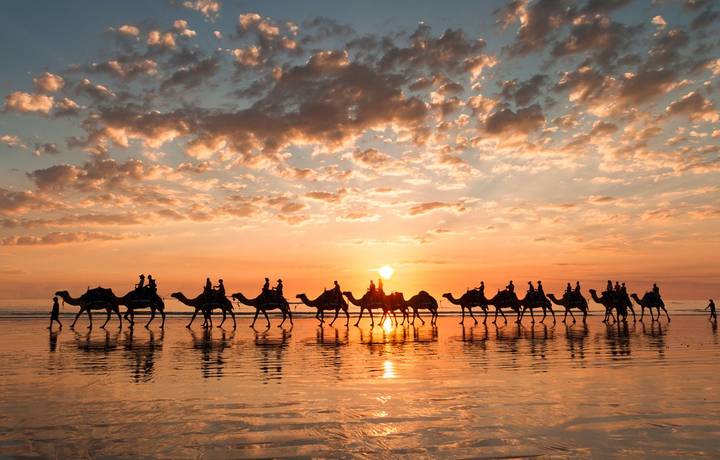 With its colonies of flying foxes chattering in the trees and processions of camels walking along Cable Beach at sunset, Broome, on the wonderful Kimberley Coast, is an intriguing town. Once known for its pearling industry, it's now a popular destination during tourist season when the number of residents grows by thousands. Nearby Roebuck Bay is well known for its 'Staircase to the Moon', a rare natural optical illusion that sometimes occurs when the tide is receding.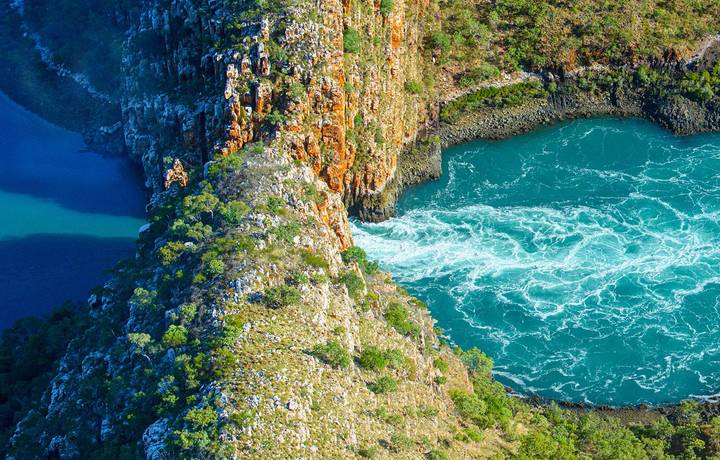 Broome
- Hotel Stay & Tour
Today you'll venture deep into the heart of this pristine wilderness on a half-day tour from Broome. Experience the breathtaking Horizontal Falls by a scenic seaplane flight over Talbot Bay. The 'Falls', are a rare natural phenomenon and are actually tidal whirlpools caused by the manner in which seawater passes through a gap in two rock formations. Viewed from above the effect resembles a waterfall. You'll also get to feel the force of these torrents of water during an exhilarating boat cruise before tucking into a delicious Barramundi BBQ lunch.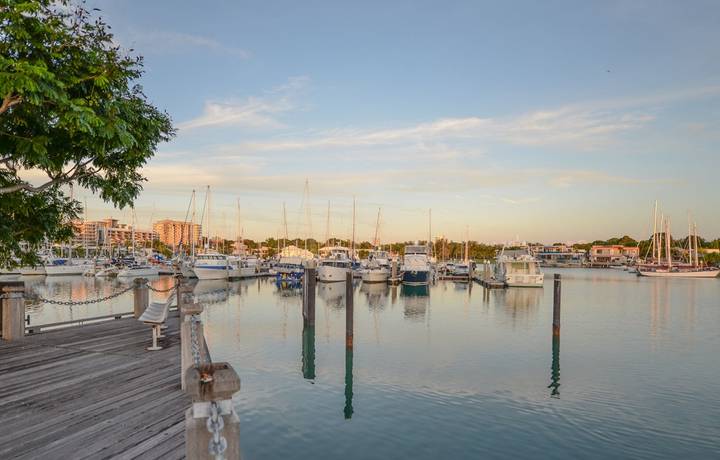 Welcome to Darwin, capital of the Northern Territory. From the sparkling harbour and WWII history to the city's Asian-influenced cuisine and tropical outdoor lifestyle, the city is an adventurer's paradise. Admire the striking pieces of Southeast Asian and Pacific art on display at the Museum and Art Gallery of the Northern Territory, pay a visit to Cullen Bay Marina, a man-made development offering stunning views of yachts dancing on the water or escape the compact city and delve into the wilderness of Litchfield National Park, where you'll discover a collection of enchanting falls and natural waterholes.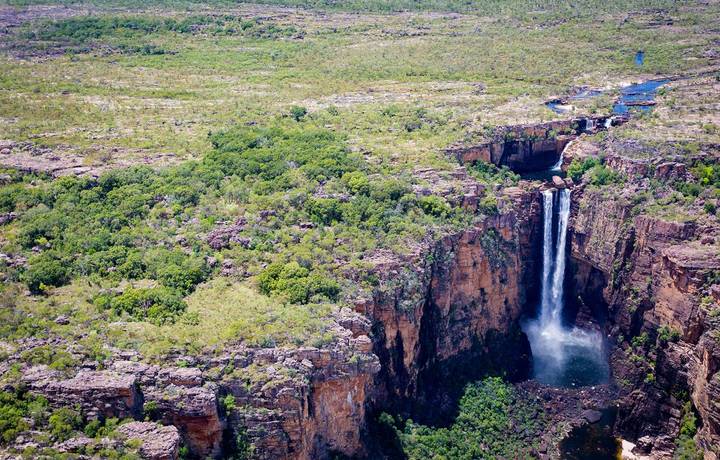 Darwin
- Hotel Stay & Tour
A day of adventure awaits at Kakadu as you explore the majesty of this incredible place by land, sea and air during a series of immersive tours. See breathtaking horizons from the top of a Kakadu escarpment with a spectacular scenic flight. Explore the vast landscape and admire some of the iconic features that make Kakadu National Park world-famous. Following your flight, you'll savour the dramatic scenery on a cruise that takes you to the Yellow Water Billabong, a wetland where saltwater crocodiles lurk, as well as an abundance of avian species. End your tour with a visit to the culturally significant Ubirr, home to the famous Aboriginal rock art galleries. Take a glimpse into the timeless culture of the Bininj / Mungguy people and lose yourself in the relic paintings before returning to Darwin.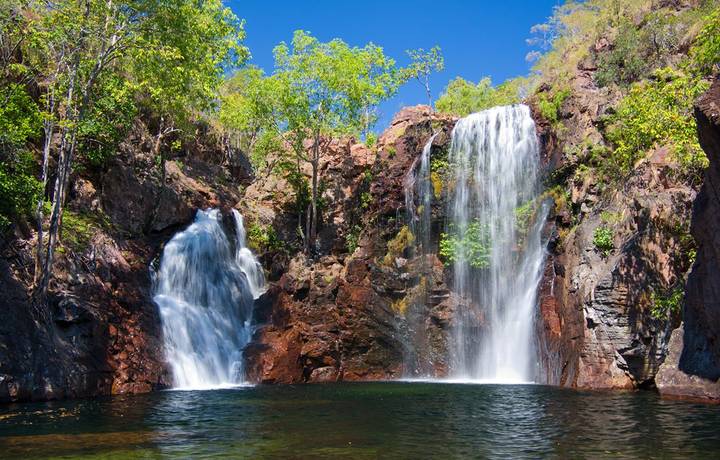 Darwin
- Hotel Stay & Tour
Litchfield National Park contains several types of typical Top End habitats including lush monsoon forests, unusual rock formations, waterfalls and cascades. Walk up to the giant termite mounds, travel on Tolmer Falls for magnificent views of the water cascading down to the deep waterhole at the base of the falls, view the bewitching scenery and feed the barramundi and turtles at the Howard Springs Nature Park. To finish the day, head to Wangi Falls where you could enjoy a refreshing swim in the large plunge pool, the most accessible of all in the region.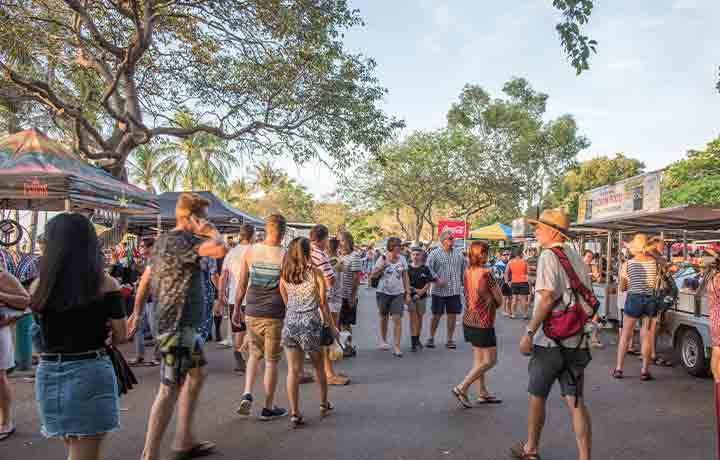 Darwin
- Hotel Stay & Tour
Enjoy a day of leisure exploring Darwin. Later in the afternoon, you'll attend the famous Mindil Beach Sunset Market, which extends along the foreshore of Mindil Beach and epitomises the city's vibrant multicultural nature. From humble beginnings in 1987, today, Darwin's largest market boasts over 200 unique stalls, ranging from those serving delicious local and international cuisine to a diverse array of arts, crafts and services. You'll also be entertained by live musicians, street performers and dance groups from all walks of life and performing arts genres. The smells, sights and sounds create an electric atmosphere and an unforgettable one-of-kind experience, set to a backdrop of a spectacular sunset over the Timor Sea.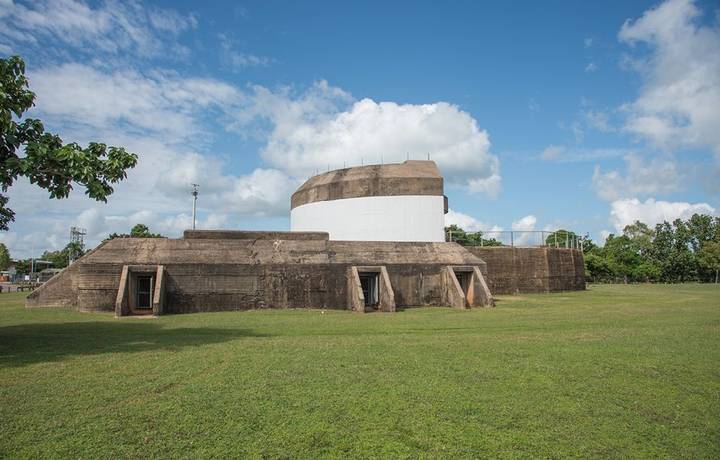 Darwin
- Hotel Stay & Tour
Today you'll join a half-day Historical Bombing of Darwin Tour that takes in significant war history sites across both land and sea. With local historians and real time commentary as your guides, you'll learn the stories of the city's frontline activity, from the events of World War II and bombing of Darwin through to the modern day. Head out to Charles Darwin National Park where you'll see bunkers and other World War II relics, before visiting the acclaimed Defence of Darwin Museum. Your tour culminates with a one-hour Australia's Frontline cruise on Darwin Harbour. Come evening, you'll embark on a relaxing Charles Darwin sunset cruise around the city's stunning harbour, indulging in a delicious Territory style buffet as you admire the spectacular views of the famous Darwin sunset.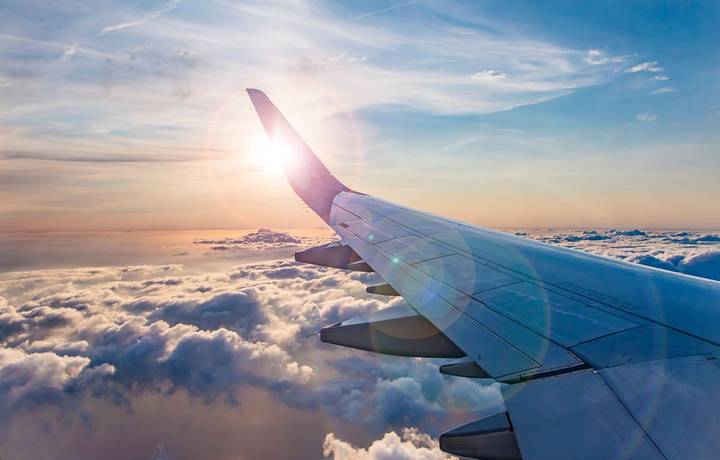 Your unique tour holiday complete, today you'll fly home, filled with a wealth of fantastic memories.
regional flights available at a supplement
Departing
Departing
27 September 2022
Departing
Departing
27 September 2022
Departing
Departing
27 September 2022
Departing
Departing
27 September 2022
Departing
Departing
27 September 2022
CALL TO BOOK:
1800 958 405
HOLIDAY CODE:
TOU2328