Delve into the wonders of Africa on this awe-inspiring cruise holiday where you'll savour a cruise on board Queen Mary 2, relish an extraordinary journey on board the majestic Rovos Rail and immerse yourself in the wilderness on an African safari.
Begin your adventure in Perth where you'll embark the regal Queen Mary 2 for your voyage to Cape Town.
This unforgettable voyage will offer plenty of time to explore and experience a ship that's the epitome of Cunard's refined approach to sailing. Discover the tropical islands of Mauritius or Reunion Island, with stops in Durban and Port Elizabeth before disembarking in Cape Town for a three-night hotel stay.
Next, you'll embark the lavish Rovos Rail for an opulent rail journey to Pretoria, passing through some of the most diverse scenery on the African sub-continent. This luxury, all-inclusive journey embodies style, class and elegance.
Finally, you'll transfer to the stunning Bakubung Bush Lodge in the Pilanesberg Nature Reserve. Situated in the heart of the bush, rooms are sumptuously decorated in the spirit of safari. Enjoy views of the African bush and the wandering warthogs and hippos that venture close to the lodge, unwind beside the pool and venture on daily game drives with experienced rangers, encountering Africa's greatest beasts – it's a true African wildlife experience.
The Queen Mary 2 Experience
Quite simply, the Queen Mary 2 is the most magnificent ocean liner ever built, so, a fabulous cruise holiday on this wonderful ship is an experience of a lifetime. Cunard has incorporated the very latest in modern facilities, entertainment and enrichment opportunities into a ship radiating the opulence, charm and glamour of cruising's Golden Era. Your fine dining options include several-course gourmet delights with classy touches like Wedgewood china and Waterford crystal. Be entertained by lavish musical shows, dance in the largest ballroom at sea with a superb resident orchestra, and with four marvellous pool areas for relaxation, this wonderful ship has everything you could possibly want for the most marvellous time at sea.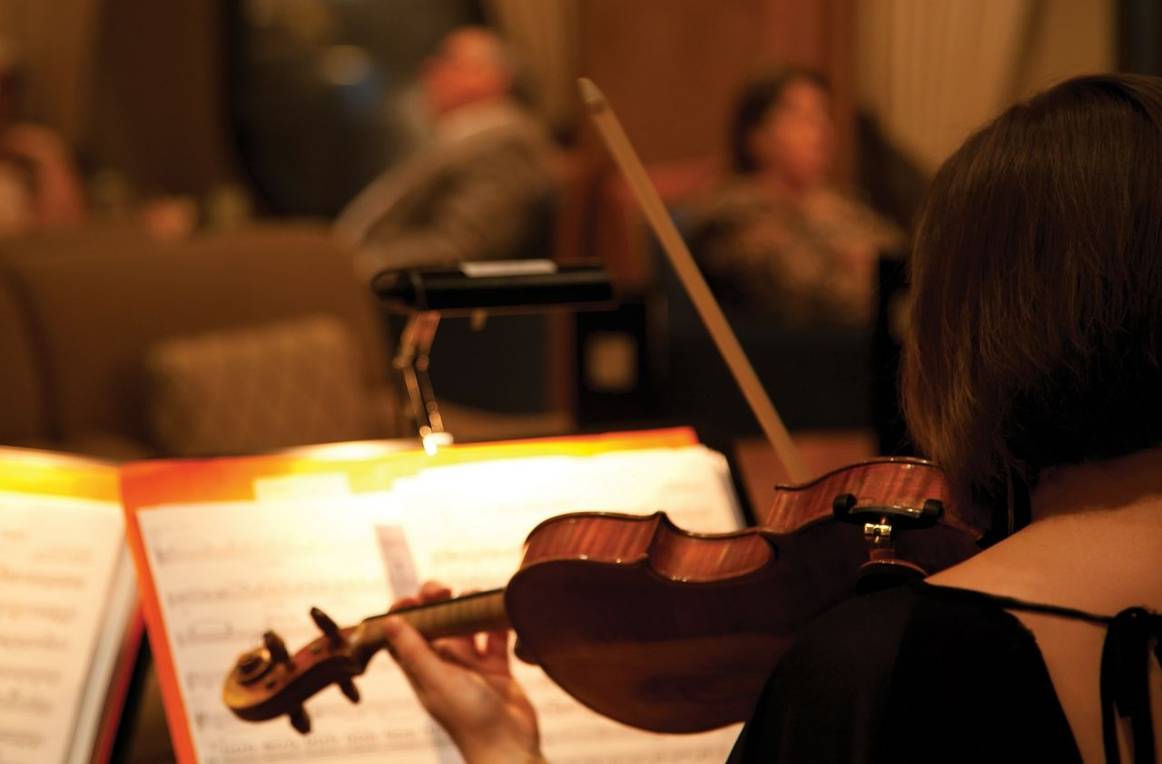 Entertainment
There's never a dull moment with West End-style productions at the Royal Court Theatre, a full live music programme, karaoke and quiz nights, plus ballroom dancing in the Queens Room and live DJs at the ship's G32 nightclub.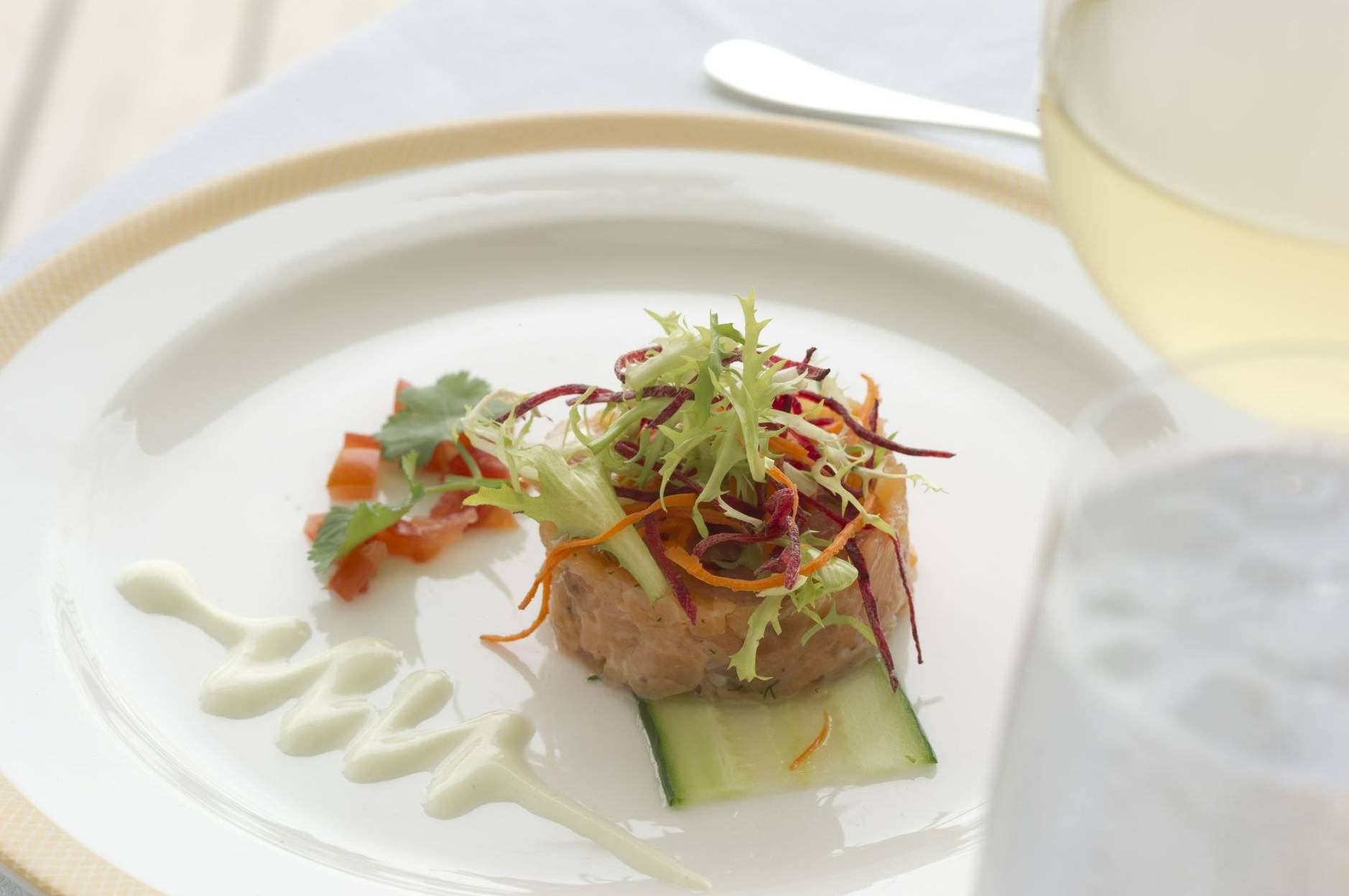 Dining
From classic British and French in the Britannia and Grills restaurants to the best steak onboard at The Verandah, plus daily traditional afternoon tea and a range of international cuisines at Kings Court Buffet, there's something to suit every taste.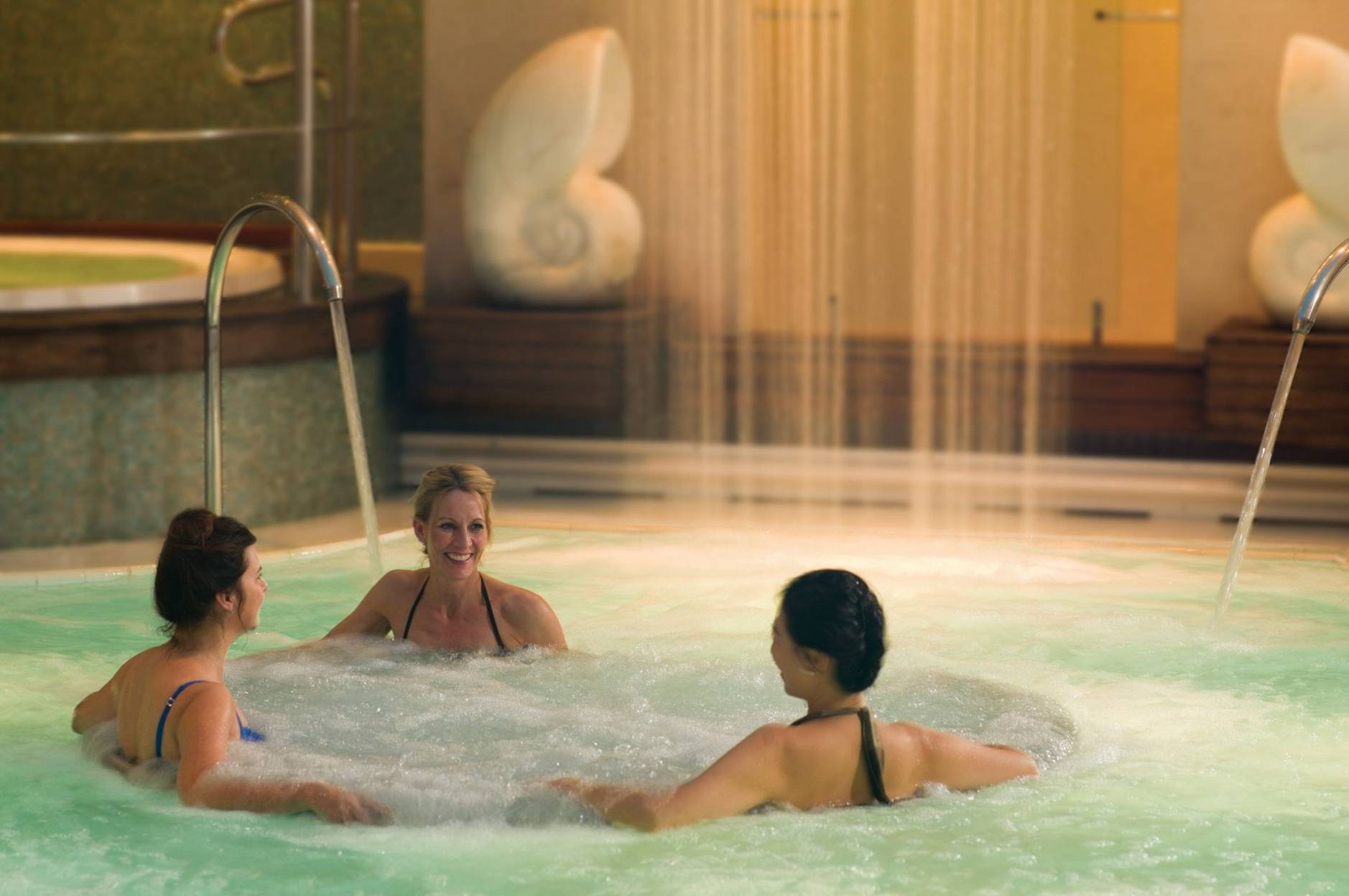 Activities
Enjoy a show at the planetarium, take part in fencing, relax in the Mareel Spa or sign up for the outstanding Insight programme; while little ones are entertained in the age-appropriate kids' clubs.
Your 26 Night Holiday Includes
From Perth, embark the iconic Queen Mary 2 for your Indian Ocean voyage
Embark the regal Queen Mary 2, one of the finest cruise liners sailing the five oceans and a ship that offers a little of the finer things in life to all passengers who sail with her. Enjoy Cunard's spectacular heritage, sense of occasion and huge array of activities, including ballroom-dancing, lawn bowls and afternoon tea in the Carinthia Lounge.
Meals Included: Breakfast, Lunch and Dinner
Overnight: Queen Mary 2

Savour every detail of this marvellous ship on a series of sumptuous back-to-back sea days
You'll have plenty of options to choose from on your ocean-going days on board Queen Mary 2. One of the highlights of the voyage is undoubtedly the traditional English Afternoon Tea, featuring finger sandwiches, delicious cakes and fine teas – all served by Cunard's impeccably dressed white-gloved waiters. Unwind by the pool as you sail across the Indian Ocean and treat yourself to relaxing treatments at the serene spa.
Meals Included: Breakfast, Lunch and Dinner
Overnight: Queen Mary 2

Discover the rich culture and beautiful beaches during a visit to Port Louis, Mauritius
The beaches on Mauritius are heavenly, with bright blue seas and smooth white sand. The island is full of history and cultural diversity. There is the opportunity to try Chinese, Indian, French and African cuisine, all full of different spices and flavours. The markets are a great place to find unique crafts, jewellery and souvenirs.
Meals Included: Breakfast, Lunch and Dinner
Overnight: Queen Mary 2

Dive into the wealth of natural attractions in Le Port, Réunion Island
Réunion blends French, Indian, African and Chinese influences, which have created diverse food, music and culture. It has a varied landscape and impressive scenery, with spectacular waterfalls, immense volcanoes, and deep canyons. Explore the island's exceptional natural beauty by diving off the cliffs, surfing the waves, flying over the volcanoes and trekking up its majestic mountains.
Meals Included: Breakfast, Lunch and Dinner
Overnight: Queen Mary 2

Drink in two blissful sea days as you sail towards South Africa
Queen Mary 2 offers an array of elegant bars and lounges to suit every mood – during the day, sip coffee and nibble on croissants in Café Carinthia; enjoy pre-dinner drinks in the Midships Bar; toast friends in the Champagne Bar; and dance the night away at G32.
Meals Included: Breakfast, Lunch and Dinner
Overnight: Queen Mary 2

Explore Durban's melting pot of cultures and vast golden, Indian Ocean beaches
Durban is situated in the KwaZulu Province of South Africa and is the second largest city in South Africa. Admire the blend of cultures of Zulu, Indian, and European as you admire the city's backdrop of jagged mountain ranges. Lose yourself in the plant collections of the Durban Botanic Gardens, shop for a trinket or two in the vibrant Victoria Street Market or pay a visit to a traditional Zulu homestead in the Valley of 1,000 Hills where you'll witness an exciting dance show.
Meals Included: Breakfast, Lunch and Dinner
Overnight: Queen Mary 2

Spend the day relaxing on deck and the night, immersed in Queen Mary 2's delightful entertainment
Relax on by one of Queen Mary 2's two pools, the Pavilion Pool and the aft Lido Pool, each with its own bar and two Jacuzzis. Enjoy a range of on-deck leisure activities, including paddle tennis, bowls or croquet. There's also a netted golf area if you're wanting to perfect your swing. Once the sun has set, head to the Queens Room for a night of dancing or the Royal Court Theatre, for spectacular stage performance.
Meals Included: Breakfast, Lunch and Dinner
Overnight: Queen Mary 2

Wander Port Elizabeth, known as "The Friendly City" to discover the port's storied history
After a day of relaxation on-board, you'll arrive in Port Elizabeth, where you'll receive a warm and inviting welcome. Discover its romantic history and how the beauty of the city gained its name atop the Donkin Reserve, stroll along the stretch of Hobie beach, dipping your toes in the warm waters of the Indian Ocean, or explore the animal sanctuary of Addo Elephant National Park – home to the densest population of elephants in the world. You'll also find the majestic "Big Five" here, along with antelope, Cheetah and Hyena.
Meals Included: Breakfast, Lunch and Dinner
Overnight: Queen Mary 2

Relish some of the finest cuisine at sea at Queen Mary 2's delectable restaurants during a final sea day
Dining on board Queen Mary 2 is heralded as some of the very best at sea. Alongside Cunard favourites like the Britannia Restaurant, for a small supplement, you can enjoy themed dining experiences like Steakhouse at The Verandah for mouth-watering prime cuts and seafood or the King's Court Buffet which offers a fusion of fresh seasonal flavours in an intimate setting.
Meals Included: Breakfast, Lunch and Dinner
Overnight: Queen Mary 2

It's time to say farewell to Queen Mary 2 and transfer to your Cape Town hotel for a three-night stay
Disembarking Queen Mary 2, savour the fascinating city of Cape Town where you could head down to the Watershed, a buttercup-yellow building with near-endless souvenir ideas, or perhaps scale the lofty Table Mountain via cable car. Or escape the city and spend some time with the African penguins of Boulders Beach. This glorious sandy cove overlooking sapphire waters is home to a large colony of penguins that have no issue with you sharing their spot.
Meals Included: Breakfast
Overnight: The Portswood Hotel or similar

During your Cape Town stay explore the city's rich history and vibrant culture
Delve into the delights of this stunning city during your hotel stay. The city is frequently voted one of the best cities on Earth thanks to its stunning natural scenery and new developments. Experience fine cuisine, fabulous beaches, vibrant culture and beyond the urban city capital, charming towns and rustic estates of Winelands destinations such as Stellenbosch.
Meals Included: Breakfast
Overnight: The Portswood Hotel or similar

Revel in the magic of the spectacular Rovos Rail as you're whisked through South African hinterland
Recapture the romance and atmosphere of a bygone era as you step aboard reconditioned wood-panelled coaches and enjoy fine cuisine in five-star luxury on your journey to Petoria. After embarking you'll have a chance to settle into your suite before joining fellow travellers in the lounge car or observation car. Later you'll enjoy a formal dinner complemented by a selection of fine South African wines in the charming Victorian atmosphere of the dining cars.
Meals Included: All-Inclusive Board Basis
Overnight: Rovos Rail

Glide on the enchanting Rovos Rail and enjoy an off-train experience in Matjiesfontein and Kimberley
Matjiesfontein, built in 1880, firmly holds on to its Victorian heritage, a little piece of Britishness within the western cape area of South Africa. A London bus will take you through the streets of this small isolated town lost in time. Have high tea in the Coffee House or a pint in the Laird's Arms. Your onward train journey takes you through the haunting barrenness of the Great Karoo, a semi-desert area, once an inland sea, before arriving in Kimberley. There you'll find the world's deepest man-made excavation, Big Hole, which used to attract prospectors from far and wide in search of precious diamonds. On a trip to the Diamond Mine Museum, you will see the 'Eureka' diamond, the largest uncut diamond in the world, unfortunately perhaps, from a secure distance.
Meals Included: All-Inclusive Board Basis
Overnight: Rovos Rail

Prepare for an incredible safari experience at the Bakubung Bush Lodge in Pilanesberg
Situated in the heart of the bush, in the crater of a long-extinct volcano, Bakubung Bush Lodge offers the perfect location for an unforgettable safari stay. Rooms are sumptuously decorated, boasting amazing views across the Pilanesberg Game Reserve. Your stay at here will provide a fantastic opportunity to embark on exciting and unforgettable game drives and wildlife viewing.
Meals Included: Breakfast, Lunch and Dinner
Overnight: Bakubung Bush Lodge

Enjoy unforgettable safaris on exciting game drives as you go in search of the Big Five
With daily morning and evening game drives available at the lodge, you'll have the opportunity of searching for the Big Five in an open safari vehicle. Accompanied by a qualified guide, you'll head into the wilderness seeking a pulsating encounter with a reclusive leopard or a pride of lions lazing in the sun. Return in the evening and enjoy an outdoor boma – an African-style dining experience – under the starlit African sky.
Meals Included: Breakfast, Lunch and Dinner
Overnight: Bakubung Bush Lodge

Your incredible South African adventure complete, it's time to transfer to the airport to fly home
Bringing your holiday to a close, it's time for your onward flight home.
Meals Included: Breakfast
The Portswood Hotel
★★★★
The Portswood Hotel offers the perfect opportunity from which to experience a piece of Cape Town's rich history. Located at the entrance to the Victoria and Alfred Waterfront, the hotel's lobby and restaurant are built around a 300-year-old well and the cells which held prisoners on their way to Robben Island. Unwind in the lavish surroundings of your comfortable room, sophisticated with its décor of neutrals, royal blue and dark woods. After a long day of exploring, settle into your hotel at the Quarter Kitchen restaurant that serves classic Cape Malay cuisine that spices up your senses, before you settle in the cocktail bar and drink to your African discovery.
Bakubung Bush Lodge
★★★★
Ideally located in the Pilanesberg National Park, Bakubung Bush Lodge is set in the 57,000-hectare reserve where you can see the big five from your room, or on a game drive through the reserve. From prides of roaming lions to giraffes, Bakubung will bring you closer to the splendour and beauty of the African bush. Facilities include a stunning swimming pool, a Residents Lodge, a serene spa, Marula Grill Restaurant and a poolside Bar. There's also a Wildlife Centre, gym, volleyball and tennis courts for those looking to stay active.
Pilanesberg National Park Game Drives
Your stay at the Bakubung Bush Lodge will provide a fantastic opportunity to embark on an exciting and unforgettable game drive. Available twice daily and in the company of experienced game rangers who provide valuable information about some of Africa's beautiful fauna and flora; you'll enjoy close encounters with Africa's untamed wildlife, namely, the majestic "Big Five", comprising of elephant, lion, leopard, Cape buffalo and rhino.
Welcome aboard Rovos Rail
Since its establishment in 1989, Rovos Rail has earned an international reputation for its truly world - class travel experiences. South Africa's Rovos Rail travels between Cape Town and Pretoria, affording views of savannah grasslands and mountain vistas. Gourmet food complemented by fine South African wines, the bespoke train safaris through the heart of Africa combining magnificent scenery with the glamour and excitement of the golden age of leisure travel.
Dining
All meals are served in one sitting in the charming Victorian atmosphere of the Dining Cars. Enjoy fine china, crisp linen and silver.
Suites
The wood-panelled sleeper coaches, offer every modern convenience and comfort with fittings and facilities that are of the highest standard.
Public Cars
With its open-air balcony, big picture windows, bar, sofas and booths, it has great mingling areas or quiet corners to while away the days.
All-Inclusive Rail Journey
3 night all-inclusive luxury Rovos Rail journey from Cape Town to Pretoria with off train excursions
Cruise
17 night full-board cruise on board Queen Mary 2
Fully Escorted Tour
Pilanesberg National Park game drives
Hotel Stays
3 night four-star stay in Cape Town at The Portswood Hotel or similar with breakfast
3 night four-star full-board hotel stay in Pilanesberg National Park at the Bakubung Bush Lodge
All flights, taxes and transfers
Prices
26 Nights | Departing 21 March 2023