Embark on the adventure of a lifetime, with a classic Rovos Rail train journey and Victoria Falls explorations in southern Africa, paired with an unforgettable cruise on board the luxurious Queen Mary 2, taking in the idyllic islands of Mauritius and Réunion bound for Fremantle.
Your first stop on this awe-inspiring tour and cruise holiday is an exciting two-night hotel stay in vibrant Johannesburg, South Africa's largest metropolis.
Then from Pretoria, embark the Rovos Rail, one of the world's most luxurious trains, for a three-night, all-inclusive train passage north to Zambia. During this extraordinary journey, you'll pass through some of the most diverse scenery on the African sub-continent, whilst indulged with exquisite fine-dining and impeccable service. Among the many highlights, relish the stunning sight of the Baobab Country and a thrilling game drive amidst Zimbabwe's largest reserve in search of Africa's 'Big Five.'
Disembark at Victoria Falls, Zambia, to enjoy another memorable three nights stay in nearby Livingstone. On a series of fully-escorted tours, you'll experience a thrilling guided walk around the spectacular Victoria Falls – one of the world's greatest natural wonders – a sunset cruise along the Zambezi River and a sumptuous dinner on board a restored 1930s locomotive as it traverses the Zambezi River Valley.
You'll then fly back to South Africa for an overnight stay in cosmopolitan Cape Town, 'The Mother City of South Africa,' before embarking the regal Queen Mary 2 for an incredible 16-night full-board cruise. You'll have ample time to savour this glorious ship that's the very epitome of Cunard's refined approach to sailing, harking back to the grand old ocean liners of the golden age of travel.
After a port of call in the buzzing, multi-cultural city of Durban, you'll leave South Africa behind, sailing on to the sparkling Indian Ocean and making two memorable stops at paradise islands, Réunion and Mauritius (Port Louis), whose stunning natural beauty, including pristine white sand beaches and dramatic landscapes, will astound you. Cruising at sea for a relaxing seven days, you'll finally sail into Fremantle, Western Australia (for Perth), where you'll disembark the Queen Mary 2 – heading home with treasured memories.
The Queen Mary 2 Experience
Quite simply, the Queen Mary 2 is one of the most magnificent ocean liners ever built, thus, a fabulous cruise holiday on this remarkable ship is an experience of a lifetime. Cunard has incorporated the very latest in modern facilities, entertainment and enrichment opportunities into a ship radiating the opulence, charm and glamour of cruising's Golden Era. Your fine-dining options include multiple-course gourmet delights with classy touches like Wedgewood china and Waterford crystal. Be entertained by lavish musical shows, dance in the largest ballroom at sea with a superb resident orchestra and relax beside four ample-sized pool areas – you'll have everything you could possibly want and more for the most memorable time on the ocean waves.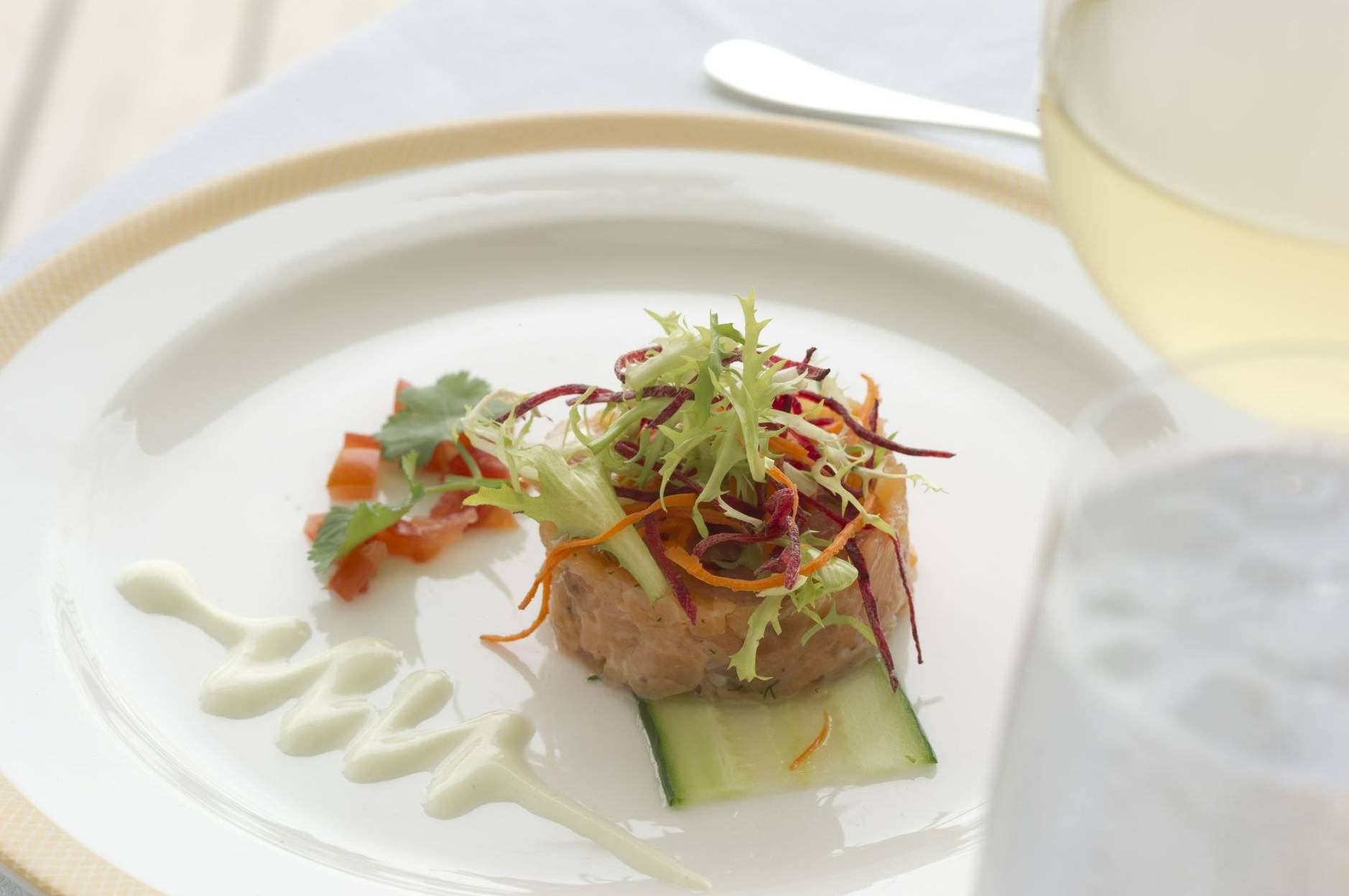 Dining
From classic British and French cuisine in the Britannia and Grills restaurants and the finest premium steaks at The Verandah, to traditional afternoon tea and a mouth-watering array of international cuisines at Kings Court Buffet, you'll find something on board to suit your every taste.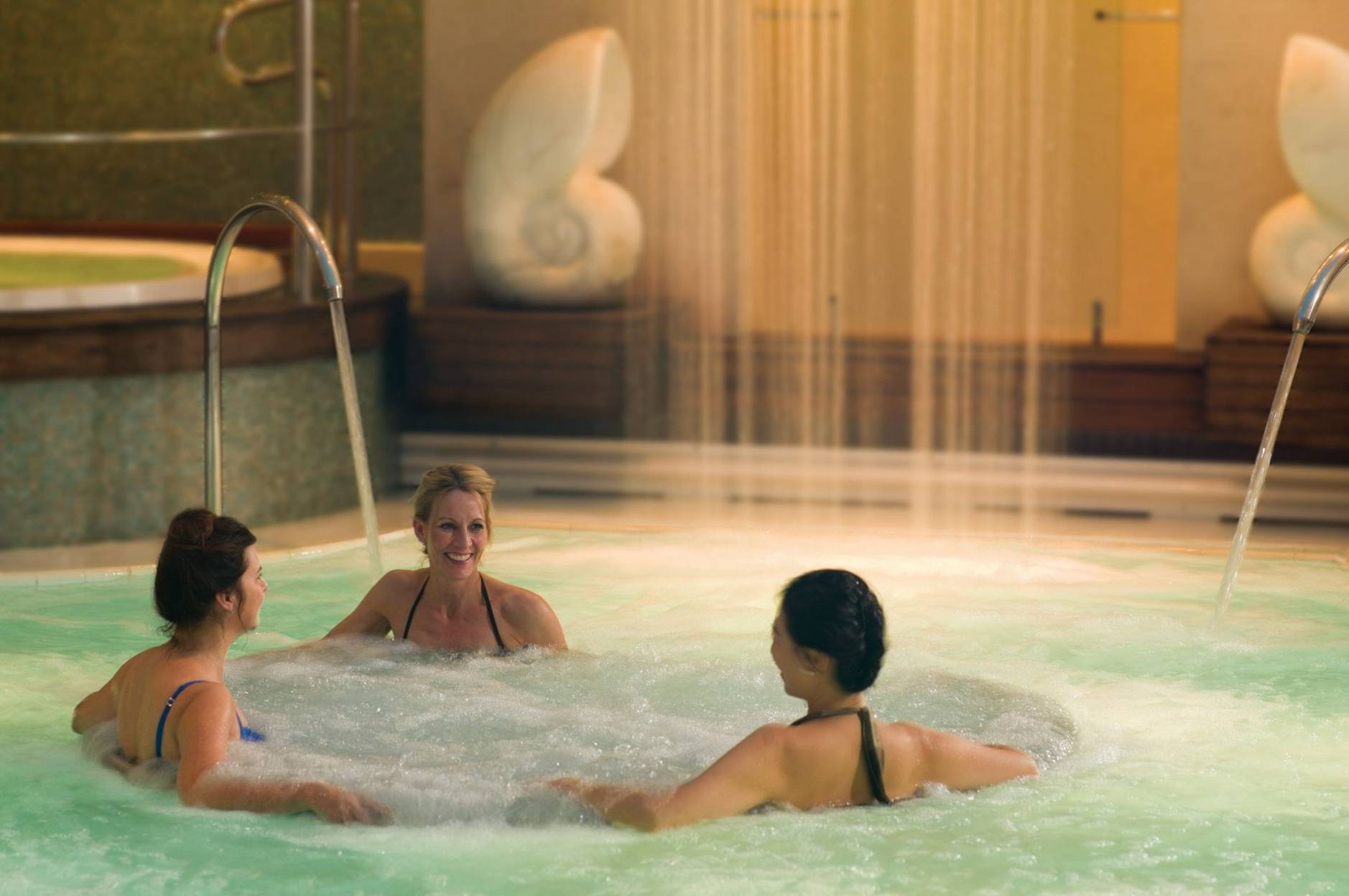 Activities
There are so many to choose from: enjoy a stellar show at the planetarium, take part in fencing or Cunard's traditional games of shuffleboard and deck quoits, sign-up for the outstanding Insight programme, or simply relax and unwind at the blissful Mareel Spa.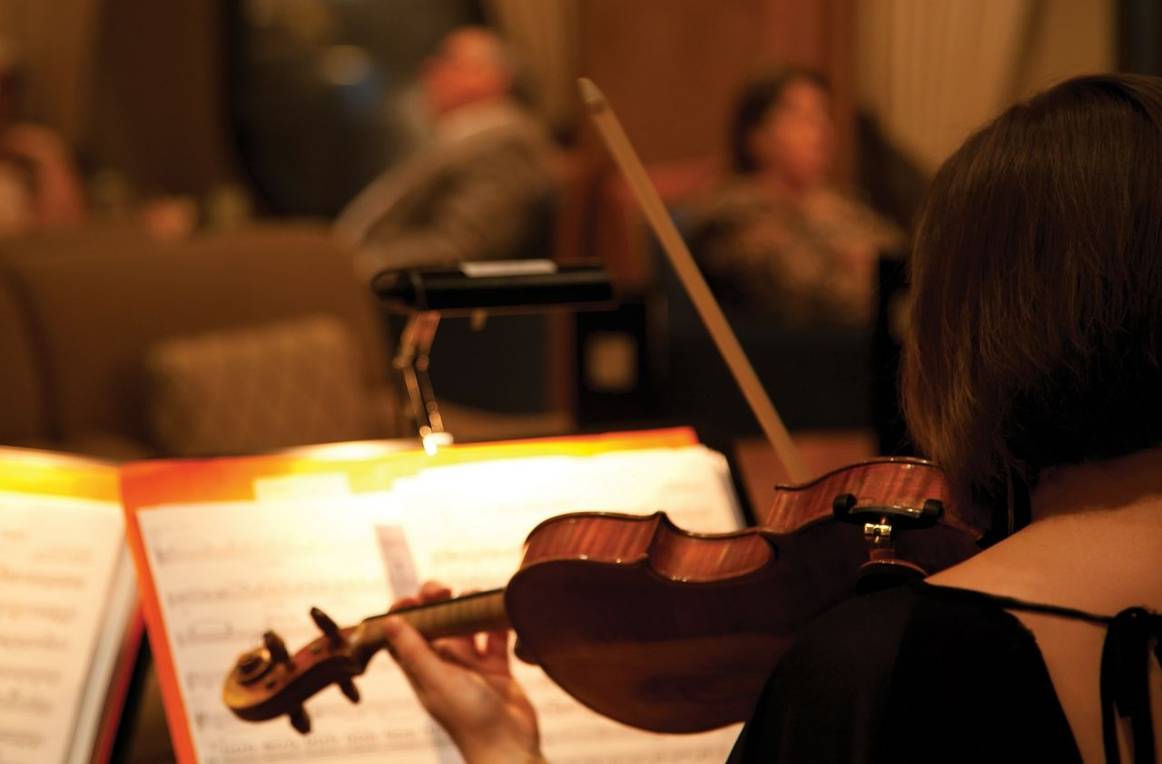 Entertainment
There's never a dull moment on board, what with dazzling West End-style productions at the Royal Court Theatre, a full live music programme, quiz nights and live DJs at the ship's sophisticated G32 nightclub. Or dance the night away at a glamorous ball in the Queen's Room.
Welcome aboard Rovos Rail
Since its establishment in 1989, Rovos Rail has earned an international reputation for its truly world - class travel experiences. South Africa's Rovos Rail travels between Cape Town and Pretoria, affording views of savannah grasslands and mountain vistas. Gourmet food complemented by fine South African wines, the bespoke train safaris through the heart of Africa combining magnificent scenery with the glamour and excitement of the golden age of leisure travel.
Dining
All meals are served in one sitting in the charming Victorian atmosphere of the Dining Cars. Enjoy fine china, crisp linen and silver.
Suites
The wood-panelled sleeper coaches, offer every modern convenience and comfort with fittings and facilities that are of the highest standard.
Public Cars
With its open-air balcony, big picture windows, bar, sofas and booths, it has great mingling areas or quiet corners to while away the days.
Your 25 Night Holiday Includes
Welcome to the vibrant city of Johannesburg, where you'll enjoy an exciting two-night hotel stay
Fly into Johannesburg, South Africa, for the start of your epic adventure and an exciting two-night hotel stay. One of the youngest of the world's major cities, Johannesburg was founded in 1886 following the discovery of gold and is today, South Africa's largest city. This 'City of Gold' emanates an electric energy, buzzing with new marketplaces, breweries and restaurants, jazz clubs and artistic enclaves, which are all waiting to be discovered. Sample the huge diversity of cuisines cultivated by the city's fusion of cultures at the Yeoville Food Market and learn about Johannesburg's history at one of many fascinating museums.
Meals Included: Breakfast
Overnight: Peermont D'oreale Grande or similar

Embark the luxurious Rovos Rail for an extraordinary train passage from South Africa north to Zambia
From Pretoria train station, today you'll embark the Rovos Rail, one of the world's most luxurious trains, for a three-night, all-inclusive train passage northwards through to Zambia and Victoria Falls. On this extraordinary journey, relish the magic of Rovos Rail, which harks back to a more elegant era, encompassing the timeless grace and high romance of African exploration. Settle-in for a leisurely lunch as the train trundles through Warmbaths and Nylstroom, where you can admire the picturesque scenery of luscious green grass, rolling hills and soaring mountains. Then later, relish a sumptuous dinner dressed in formal attire within the elegant dining carriages, as the Rovos Rail makes its way to the border at Beitbridge.
Meals Included: All-Inclusive Board Basis
Overnight: Rovos Rail

Relish the spectacular views of the southern African continent and sublime fine-dining on board the Rovos Rail
As you traverse the southern African continent, savour the magnificent views while relaxing in five-star comfort in the opulent wood-panelled railway carriages. While enjoying a hearty breakfast, marvel at the stunning sight of iconic 'Baobab Country' as the train rolls towards Bulawayo. Later, savour a delicious lunch, then traditional afternoon tea served in the elegant lounge and observation cars. As the Rovos Rail continues to Mpopoma for the overnight stop, enjoy impeccable fine-dining service and a marvellous four-course dinner, paired with a selection of fine South African wines.
Meals Included: All-Inclusive Board Basis
Overnight: Rovos Rail

During your remarkable train journey, enjoy a thrilling game drive in Zimbabwe's largest reserve
Your delicious breakfast is served as the train departs Mpopoma, in the western regions of Zimbabwe, continuing its remarkable journey northwards. Lunch is served as the Rovos Rail travels along one of Africa's longest stretches of straight railway line – 114-kilometres – which you can admire at your leisure. In the afternoon, you'll alight at the Kennedy Siding for a thrilling game drive at The Hide, amidst Hwange National Park, Zimbabwe's largest reserve. Explore the thrilling full range of wildlife habitats at Hwange on board a specially designed safari vehicle. Led by expert guides, you'll head out through the vast open plateaus and teak forests in search of Africa's famous 'Big Five.' Conclude this exciting day with an exquisite dinner bound for Thompsons Junction.
Meals Included: All-Inclusive Board Basis
Overnight: Rovos Rail

Disembark the Rovos Rail in Zambia at Victoria Falls for a memorable three-night stay in nearby Livingstone
This morning, your once-in-a-lifetime railway journey concludes, as the Rovos Rail rolls into Victoria Falls, in Zambia. Disembark the train, then transfer to nearby Livingstone for another extraordinary three nights. Located near the Zambezi River, this historic British colonial city is now the popular gateway for spectacular Victoria Falls, the planet's biggest waterfalls and one of the 'Seven Natural Wonders of the World' – a must-see attraction in Africa. The city was named after David Livingstone, the first European recorded to have viewed the Falls in 1855. Amongst several museums, the Livingstone Museum contains a fascinating collection of memorabilia relating to this intrepid Scottish explorer.
Meals Included: Breakfast
Overnight: The Royal Livingstone

Savour fine-dining on restored locomotive train while traversing the Zambezi River Valley
Today, enjoy a day of leisure in Livingstone, before an unforgettable experience come the evening. On this fully escorted tour, you'll take a classic journey 'back in time' on board the Royal Livingstone Express, a beautifully restored locomotive train that originally operated in the 1930s. As you travel along the Mulobezi railway line through the heart of the Zambezi River Valley, you'll take-in breathtaking scenery in the height of comfort on this authentic steam train. You'll also relish the exquisite fine-dining with a sumptuous five-course dinner inspired by the setting, accompanied by curated South African wines. Impeccable service completes this iconic journey, reminiscent of times past.
Meals Included: Breakfast and Dinner
Overnight: The Royal Livingstone

Thrill to an exciting guided walk around Victoria Falls and a sunset cruise on the Zambezi River
Led by an experienced guide, you'll first enjoy a thrilling walking tour of Victoria Falls. You'll hike through lush rainforest and encounter increasingly spectacular views of this 'Greatest curtain of falling water on earth' as it crashes over the cliffs, plunging into the whirlpools below – the mist thrown so high in the air, it can be spotted several kilometres away. You'll also learn about the Falls fascinating history, geology and local customs. Later in the afternoon, you'll embark the Lady Livingstone River Safari for a marvellous two-hour boat cruise along the Zambezi River. Gaze at the abundant wildlife and a spectacular sunset while savouring a selection of refreshments.
Meals Included: Breakfast
Overnight: The Royal Livingstone

Embrace the captivating sights and vibrant culture of stunning Cape Town
Today, you'll fly into Cape Town, a vibrant port city on South Africa's southwestern coast boasting a naturally dramatic setting: resting on a peninsula in the picturesque Cape of Good Hope and cradled by the imposing bulk of Table Mountain, Devil's Peak and Lion's Head. Known as 'The Mother City of South Africa,' Cape Town not only presents breathtaking scenic sights, but also a fascinating melting pot of cultures and cosmopolitan delights, which you'll have time to discover during your overnight stay. No visit however is complete without a cable-car ride up to the Table Mountain's iconic 'flat top' and admiring the panoramic views spread out below.
Meals Included: Breakfast
Overnight: The Westin Cape Town or similar

Depart Cape Town and embark the iconic Queen Mary 2 for your fantastic voyage ahead
You'll depart Cape Town and embark the regal Queen Mary 2, commencing an unforgettable 16-night full-board cruise to Fremantle, Western Australia. Welcome aboard the Queen Mary 2, a remarkable flagship from the magnificent Cunard fleet, which, as you'll soon discover, offers legendary style and elegance and a little of the finer things in life. You'll simply relish Cunard's spectacular heritage, sense of occasion and huge array of entertainment and activities on offer. The ample space on board the Queen Mary 2 gives you an incredible sense of freedom whilst having the option to participate in anything that suits your mood as you enjoy this memorable voyage.
Meals Included: Breakfast, Lunch and Dinner
Overnight: Queen Mary 2

Savour every detail of this marvellous ship during your first two relaxing days at sea
You'll have plenty of options to choose from during your ocean-going days on board Queen Mary 2. One of the highlights is undoubtedly Cunard's signature ritual of traditional English afternoon tea, served daily by white-gloved waiters in the elegant Queen's Room, where orchestral music provides a melodic ambiance. You may wish to embark on a voyage across the solar system in the amazing planetarium, play a spot of lawn bowls, or treat yourself to a little 'me' time with some ocean-inspired treatments at the serene spa. Alternatively, pull-up a leather armchair and disappear into one of the best-loved classics in the library.
Meals Included: Breakfast, Lunch and Dinner
Overnight: Queen Mary 2

Soak-up the alluring beaches and fascinating melting pot of cultures in sunny Durban
Durban is now a must-see stop in South Africa with good reason. Enjoy the warm waters of the Indian Ocean and a leisurely stroll along the esplanade at Durban's Golden Mile stretch of beach, admiring the backdrop of jagged mountain ranges. Soak-up the city buzz along lively Florida Road, where you can browse the galleries and boutique shops and savour the café culture. South Africa's second largest city also makes an ideal spot to learn about the fascinating native Zulu and Afro-Indian culture: more Indians reside in Durban than any other country outside India itself, why it's known as 'the Asian Capital of South Africa.'
Meals Included: Breakfast, Lunch and Dinner
Overnight: Queen Mary 2

Relish some of the finest cuisine at sea at Queen Mary 2's selection of delectable restaurants
Dining on board the Queen Mary 2 is lauded as some of the very best at sea. During your three days of cruising towards the next exotic destination, you'll relish the deliciously imaginative menus, delectable fine wines and outstanding service at one of the ship's sophisticated restaurants. Alongside Cunard classic favourites, like the Britannia Restaurant, you can savour themed dining experiences which extend to the specialty seafood and mouth-watering prime cuts at The Steakhouse at The Verandah. The fusion of fresh seasonal flavours in an intimate setting can be savoured at the King's Court Buffet.
Meals Included: Breakfast, Lunch and Dinner
Overnight: Queen Mary 2

Discover the stunning beauty of the Indian Ocean's hidden treasure, Réunion Island
Located in the sparkling Indian Ocean, remote Réunion Island nestles between Madagascar and Mauritius and is quite simply, a stunningly beautiful island to explore. This hidden treasure is known for its captivating diverse landscapes, from rain-forested interiors punctuated with cascading waterfalls and vanilla plantations, to pristine white sand beaches and vivid coral reefs, backed by impressive volcanoes. Experience the island's exceptional natural beauty by taking a hike to the Piton des Neiges, relaxing on the surf-lashed beaches or taking a refreshing dip in clear turquoise lagoons. Réunion blends a fusion of French, Indian, African and Chinese influences, which can be delightfully discovered in the island's diverse cuisine, music and culture.
Meals Included: Breakfast, Lunch and Dinner
Overnight: Queen Mary 2

Experience for yourself the brilliant natural wonders and blissful island life of Mauritius
Today you'll sail into Port Louis, the capital city and gateway to idyllic Mauritius. Sugar white sands, enchanting lagoons and verdant mountains make every photograph snapped in Mauritius look impossibly postcard perfect. This idyllic tropical island, ringed by pristine coral reefs and vivid blue, crystal-clear water, is justifiably popular for its stunning natural attractions, boat excursions to spot whales and dolphins and freshly caught seafood. Here, you can hike, snorkel amongst multi-coloured fish, or simply laze beside the Indian Ocean. Alternatively, take a leisurely stroll around the Botanical Gardens or immerse yourself in the lively local markets and snap-up unique crafts and souvenirs.
Meals Included: Breakfast, Lunch and Dinner
Overnight: Queen Mary 2

Spend the next seven blissful days at sea indulging in the fantastic array of distractions on board the Queen Mary 2
As you cruise for seven days towards your final destination, you'll find countless things to distract you, day or night. Laze beside the Pavilion Pool or the aft Lido Pool, each indulging with a bar and Jacuzzis. Enjoy a range of on-deck leisure activities that extend to tennis, bowls, croquet and even a netted golf area for perfecting your swing. Or up on deck, simply gaze out to sea and the never-ending dazzling horizon. Once the sun has set, enjoy a marvellous night of dancing at the refined Queen's Room, or at the sumptuous Royal Court Theatre, a dazzling West End-style production. Or bring your evening to a magical close by taking-in a blockbuster movie in Illuminations – the choice as ever, is yours.
Meals Included: Breakfast, Lunch and Dinner
Overnight: Queen Mary 2

Sailing into Fremantle, bid farewell to the Queen Mary 2 as you disembark and your journey concludes
Today your incredible cruise concludes as you sail into Fremantle, a historic port city close to Perth in Western Australia. It's time to bid a fond farewell to the magnificent Queen Mary 2, as you disembark filled with incredible memories to last a lifetime.
Meals Included: Breakfast
All-Inclusive Rail Journey
3 night all-inclusive luxury Rovos Rail journey from Pretoria to Victoria Falls with off train excursions

Deluxe Cabin included with all cabin grades
Cruise
16 night full-board cruise on board Queen Mary 2
FREE Outside to Balcony upgrade
Fully Escorted Tours
Royal Livingstone Express train journey including a five-course dinner and drinks
Walking tour of Victoria Falls
Lady Livingstone River Safari
Hotel Stays
2 night five-star hotel stay in Johannesburg at the Peermont D'oreale Grande or similar with breakfast
3 night five-star hotel stay at The Royal Livingstone with breakfast
1 night five-star hotel stay at The Westin Cape Town or similar with breakfast
All flights, taxes and transfers*
*Perth transfer not included
Prices
25 Nights | Departing 23 January 2024