Just like cruising, with rail travel the joy is in the journey, an opportunity to travel and discover rather than simply visit. Combined together they offer an irresistible draw for so many.
Sit back and relax as you cover beautiful landscapes in luxurious style, as the windows of your carriage reveal amazing panoramas and offer remarkable insights into the beauty, culture, and character of many different countries.
From the exquisite carriages of the world's most iconic train, the Venice Simplon-Orient-Express to the majestic Indian Pacific that links the iconic city sights of Sydney with the beautiful beaches and rich wildlife of Perth, and the luxurious Blue Train which sweeps through South's Africa's dramatic scenery of awe-inspiring mountain ranges and untamed savannah grasslands.
Many of our cruise holidays encompass rail travel on some of the most iconic locomotives in the world. Encased in opulent surroundings, discover the pinnacle of luxury rail travel, and enjoy fine wines, delicious dining, and refined entertainment.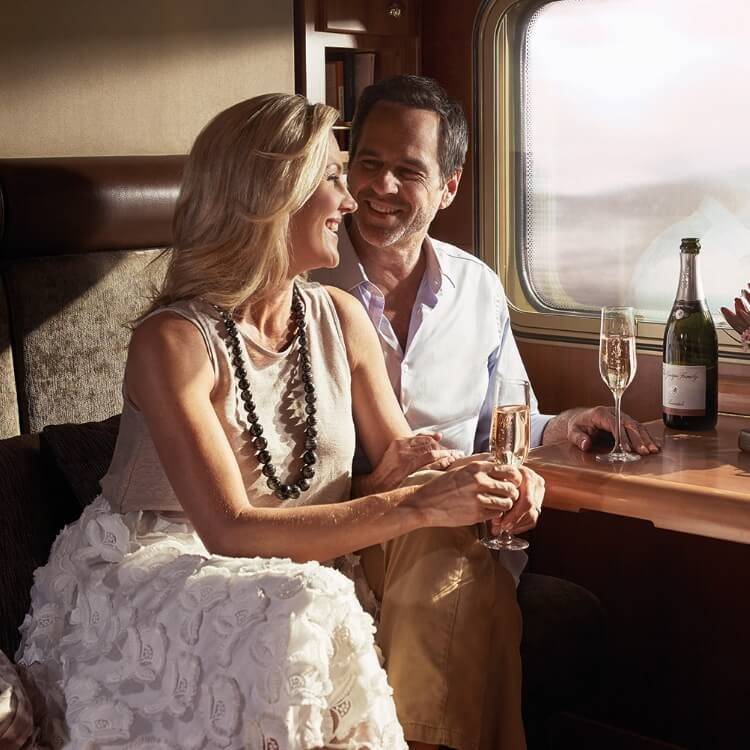 Take a look at a selection of our expertly curated cruise & rail holidays below.