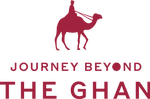 Often described as a 'national treasure', The Ghan makes an unforgettable voyage of discovery across the outback.
In 2019, the legendary locomotive celebrated 90 years of service. The Ghan offers a once-in-a-lifetime experience, following the tracks of pioneering explorers through the red heart of Australia, passing through parts of the great continent that most others cannot reach.
Today, the north to south journey (or vice versa) across country covers almost 3,000 kilometres of track, from the lush green plains of South Australia to the rusty, dusty Red Centre and the tropical foliage of Darwin.
While many changes have been made to the train and its route across Australia, the pioneer spirit remains the same. On board you'll discover fine dining and even finer wines, elegant cabins ranging from luxurious to the height of sophistication, attentive staff to ensure you make the most of this incredible experience, and a range of Off-Train Experiences that show off the top sights of this mysterious, inhospitable land.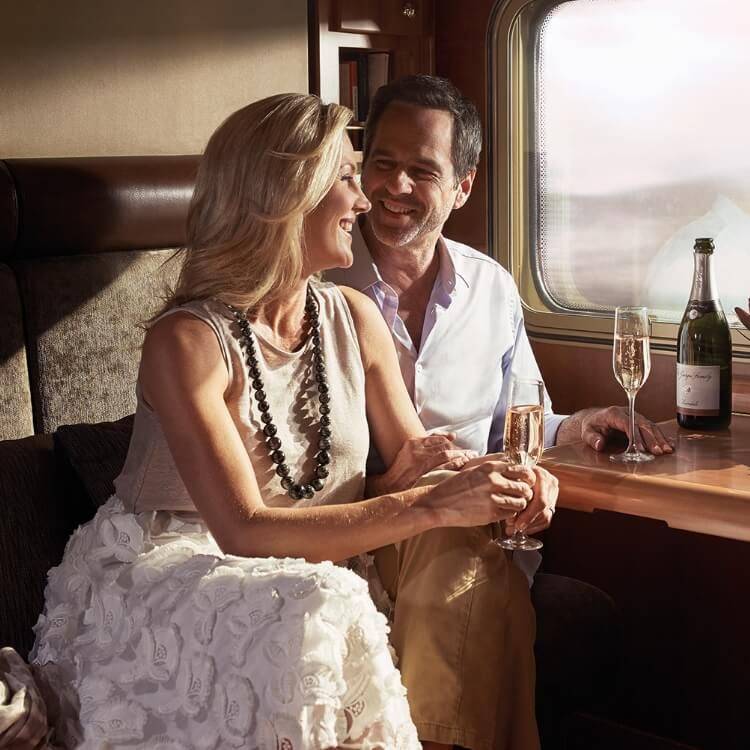 Travelling on The Ghan is not just a way of getting from north to south, or vice versa; this epic journey aims to recreate the Golden Age of rail travel, not just in its Edwardian cabins and sumptuous onboard dining, but also through its attentive service. Not only will you be able to personalise your mealtimes, excursions and cabin choice to your tastes, you can also opt for the level of service that suits you.
For the ultimate luxury, consider upgrading to the Platinum Service cabins and enjoy discreet touches throughout your voyage to elevate it to once-in-a-lifetime status. Your cabin will feature wider beds that can be arranged as a double or twin berth, a lounge with two armchairs and a full en suite shower room. And your mealtimes become an experience in themselves with world-class wines and Bollinger champagne, plus you'll enjoy a nightcap before bed and access to the Platinum Club lounge, too.
All-inclusive dining, beverages, and Off Train Experiences
Spacious Double or Twin cabin almost twice the size of a Gold Service Twin cabin
By day, cabins are set up lounge-style with a table and two ottomans
By night, lounges are converted to double or twin beds
En suite with separate shower, toilet and Australian bathroom amenities
Power outlets and safe
In-cabin music channels and journey audio commentary
Panoramic windows
Access to the exclusive Platinum Club
Freshly prepared continental breakfasts served upon request in-cabin
Refreshments served in-cabin
90 kg checked luggage allowance per guest (3 x 30 kg each).
Browse The Ghan's fabulous image gallery below and discover more about life on board.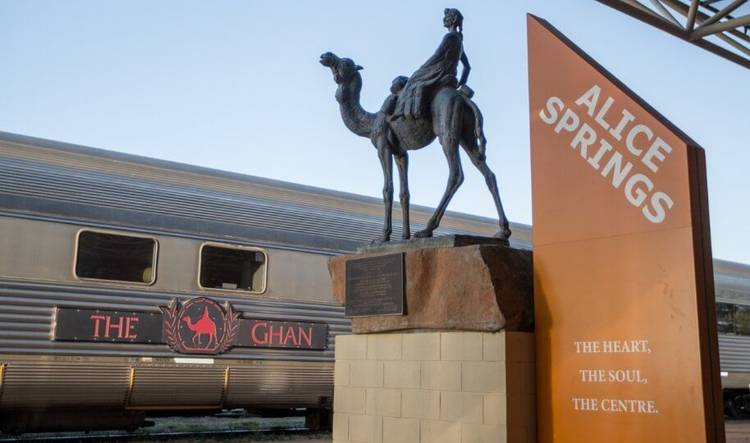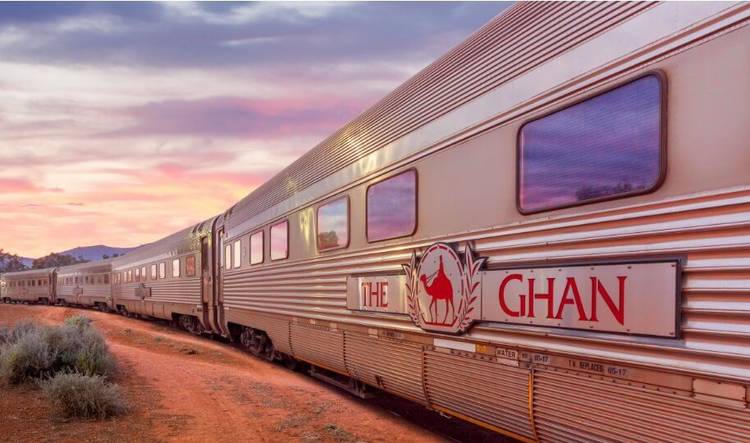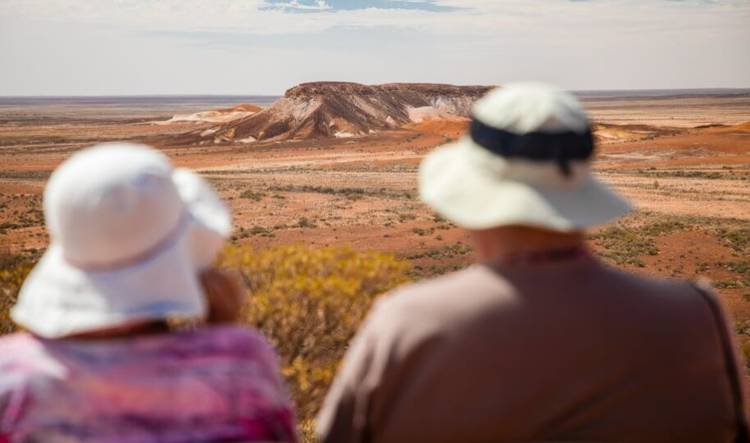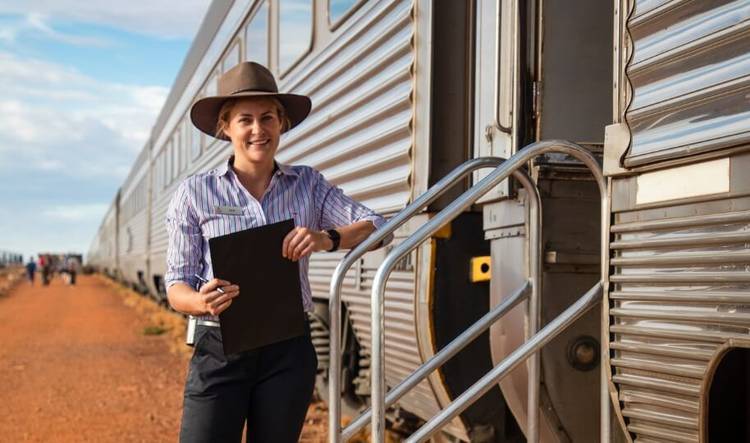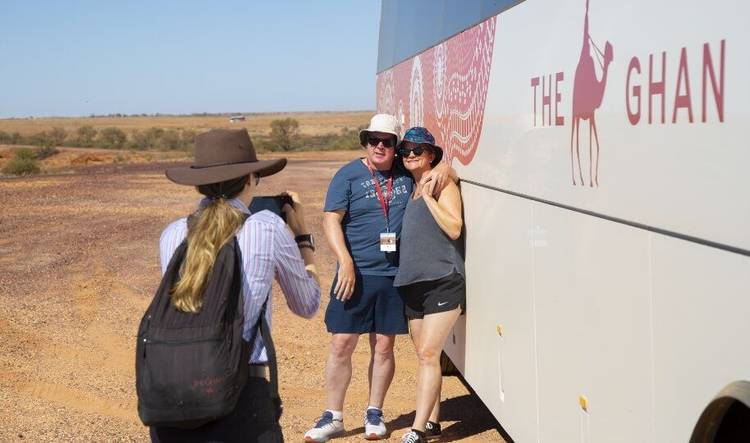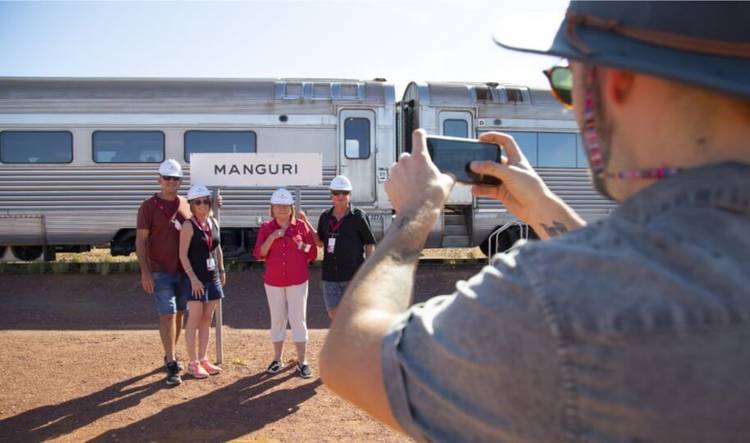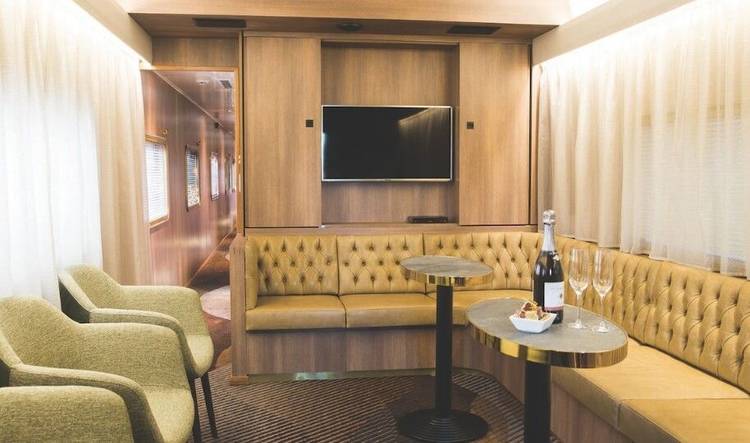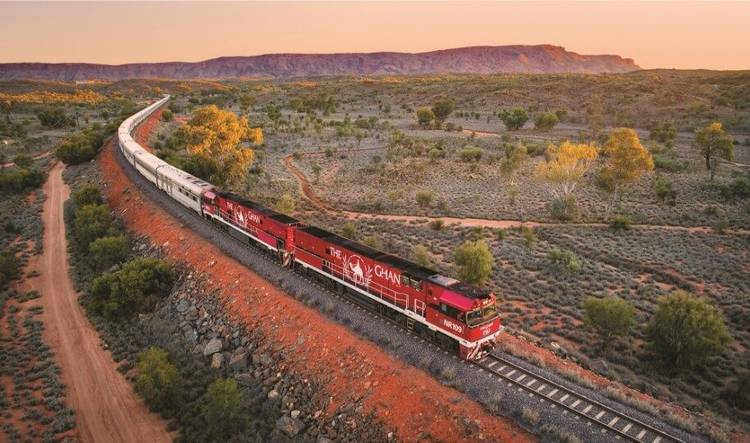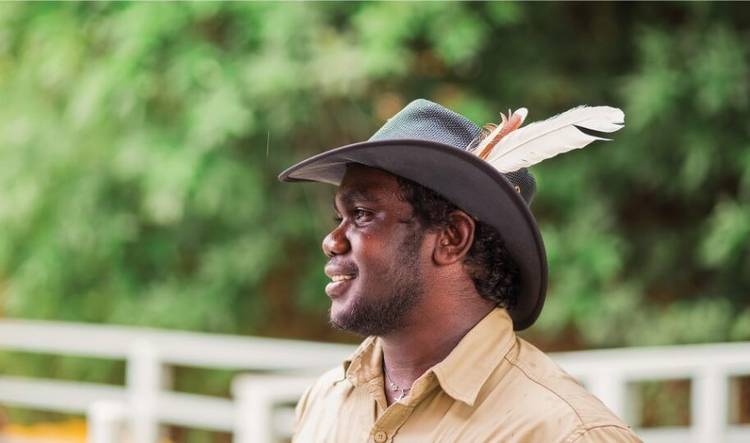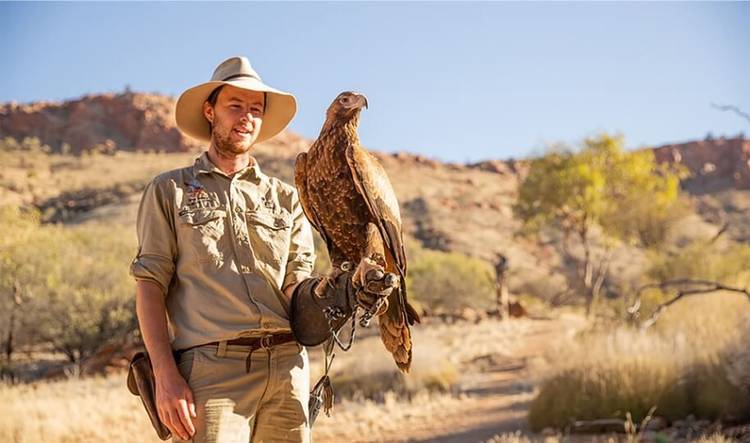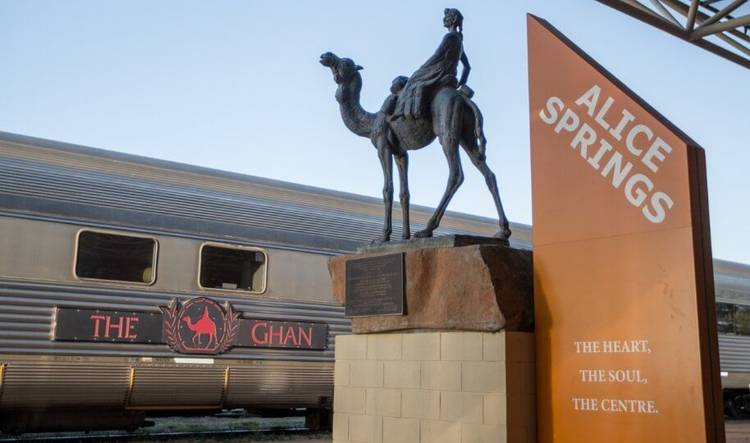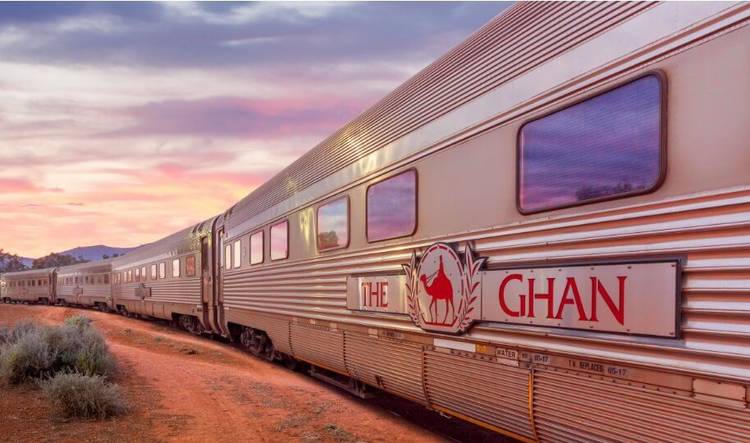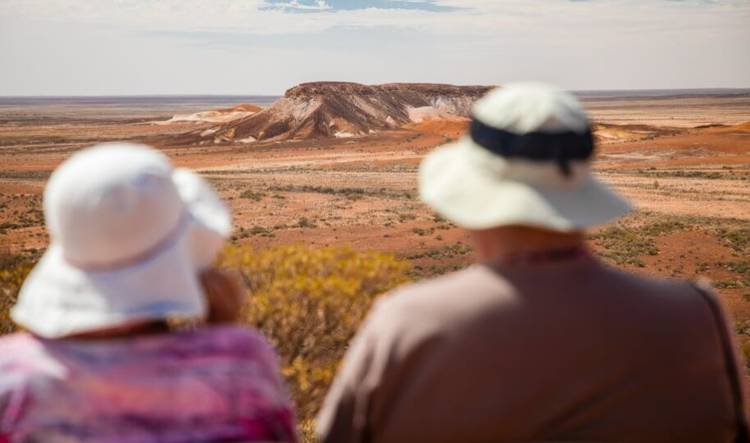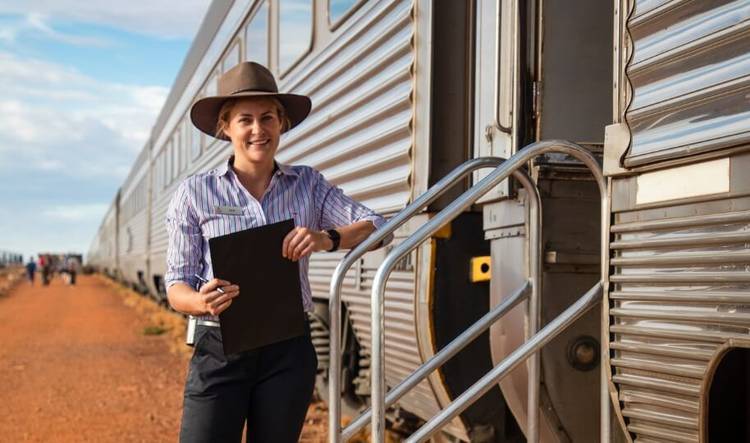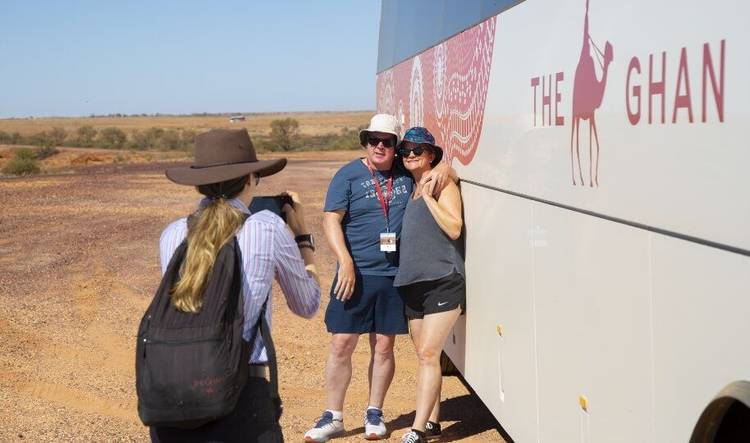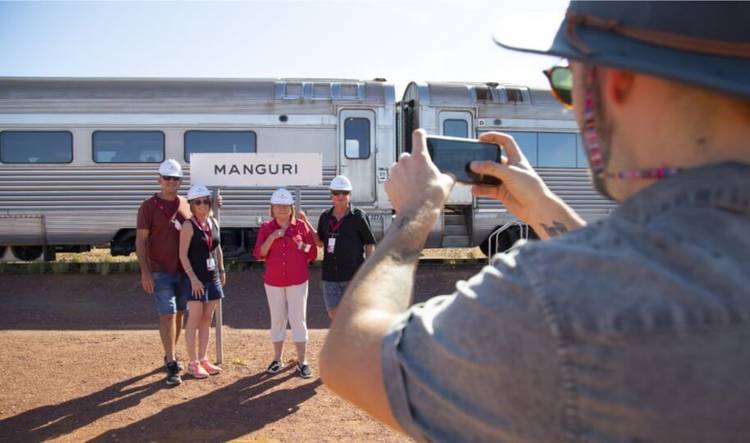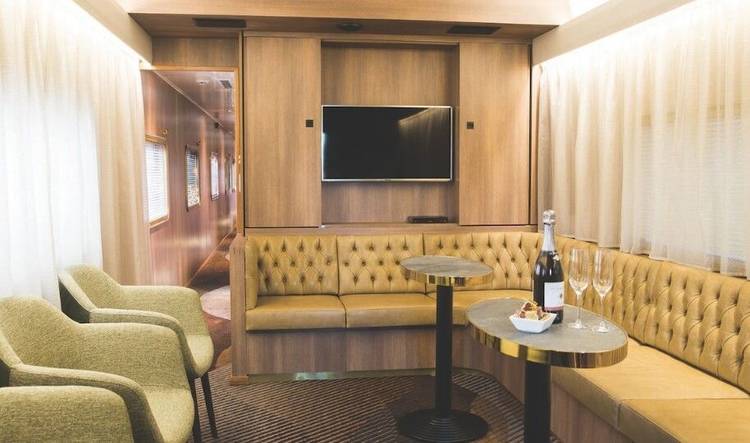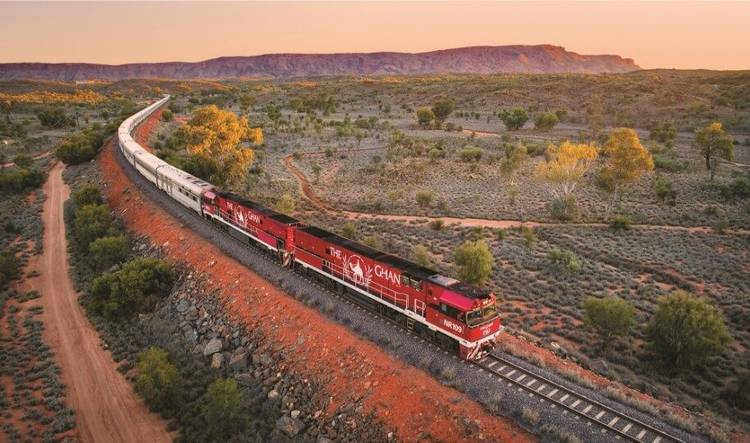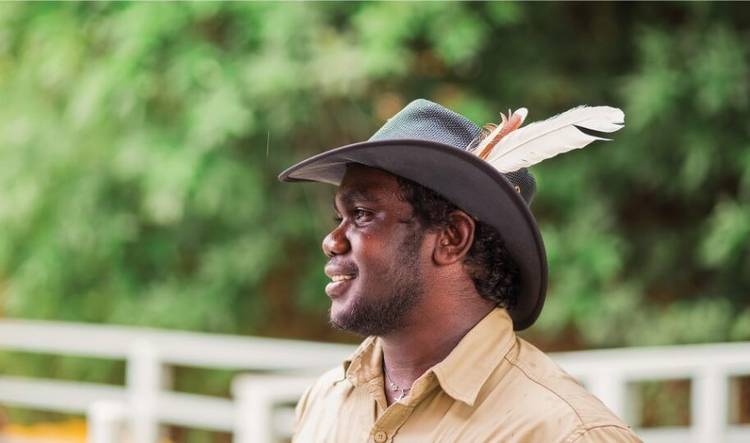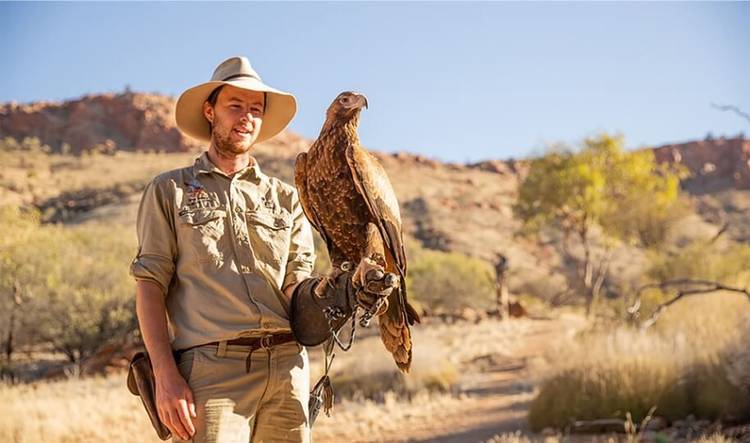 The Ghan offers six itineraries with different embark and disembark points:
Adelaide to Darwin
Adelaide – Marla – Alice Springs – Katherine - Darwin
Darwin to Adelaide
Darwin – Katherine - Alice Springs – Marla - Adelaide
Adelaide to Alice Springs
Adelaide – Marla – Alice Springs
Alice Springs to Adelaide
Alice Springs – Marla - Adelaide
Darwin to Alice Springs
Darwin – Katherine – Alice Springs
Alice Springs to Adelaide
Alice Springs – Katherine – Darwin