Exploring the vibrant southeast coast in truly exclusive style, Great Southern Rail links the spectacular cities of Adelaide and Brisbane.
Taking in the spectacular Grampians mountains, the nation's capital of Canberra, the magnificent coastal scenery of New South Wales and the tropical reaches of Tangalooma, this is a journey that showcases some of South Australia's highlights. Feel the excitement build as you set off on one of the world's finest coast-to-coast crossings, which also happens to include the longest stretch of straight railway track in existence.
Enjoy the finest dining and beverages as you glide across the country, taking in the views of the diverse scenery from the comfort of your private cabin or enjoying convivial company in the lounge car - in the evenings it's the perfect place for a nightcap before going to bed - before waking each morning to a new, exhilarating view.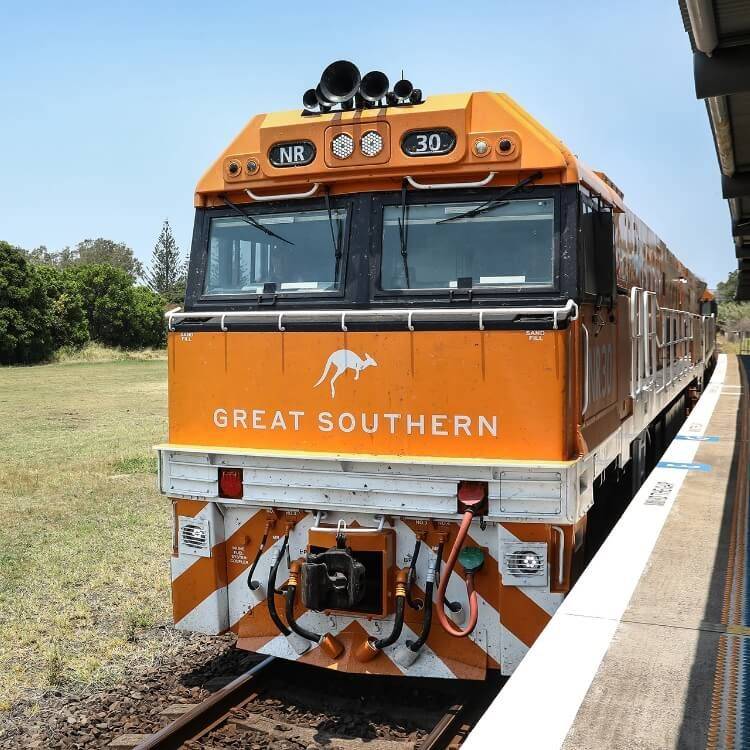 Nothing enhances the romance of rail travel quite like Platinum Service. Tailored for the discerning traveller, it adds a new level of luxury and sophistication to your journey.
Stylishly appointed and spacious cabins are complemented by discreet, personalised service, world-class food and wine, and access to the exclusive Platinum Club for meals, and socialising.
With Platinum Service, the food and wine are of the highest standard. Enjoy hearty breakfasts, two-course lunches, and four-course dinners, all paired with premium wines.
All-inclusive dining, beverages, and Off Train Experiences
Spacious Double or Twin cabin almost twice the size of a Gold Service Twin cabin
By day, cabins are set up lounge-style with a moveable table and two ottomans
By night, lounges are converted to double or twin beds
En suite equipped with separate shower, vanity with cupboard space, toilet and Australian bathroom amenities
Power outlets and in-cabin safe
In-cabin music channels and journey audio commentary
Panoramic windows offering views from both sides of the train
Access to the exclusive Platinum Club for dining and socialising
Freshly prepared continental breakfasts served upon request in-cabin
Refreshments served in-cabin
90 kg checked luggage allowance per guest (3 x 30 kg each)
Great Southern Image Gallery
Browse Great Southern Rail's fabulous image gallery below and discover more about life on board.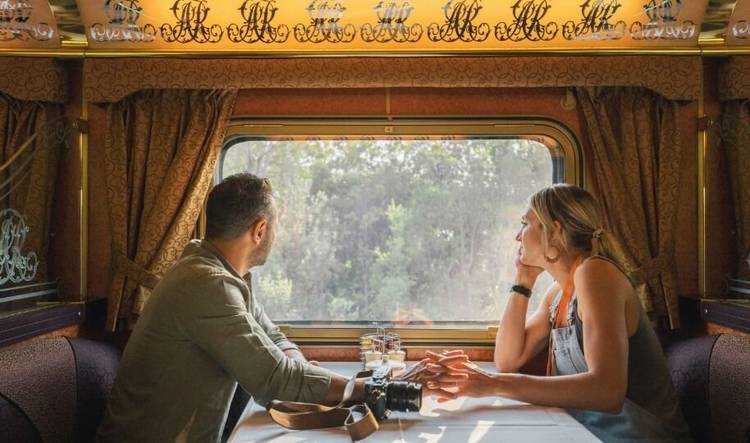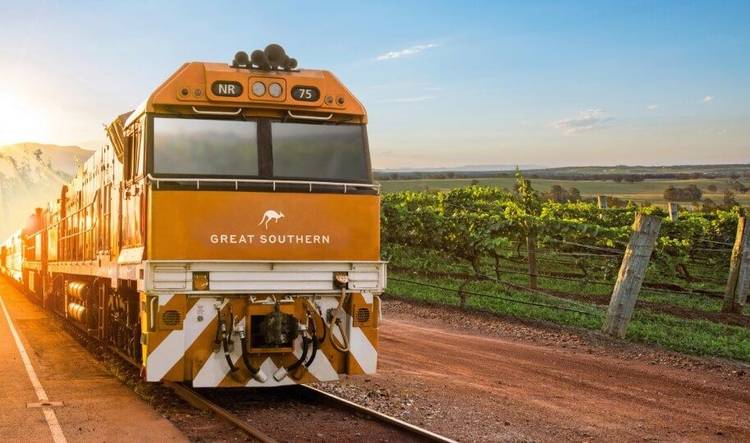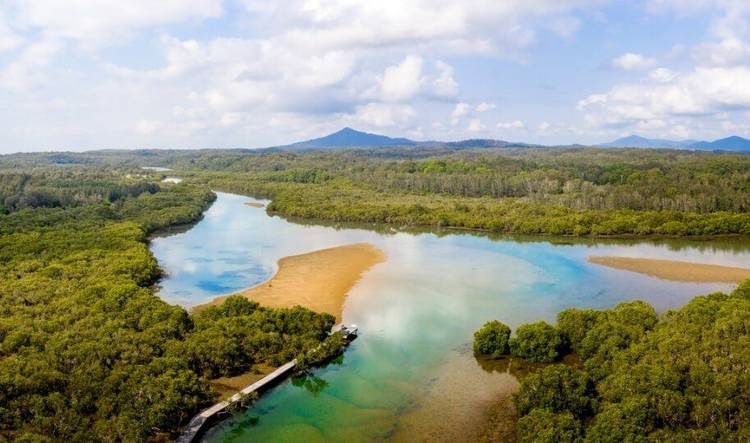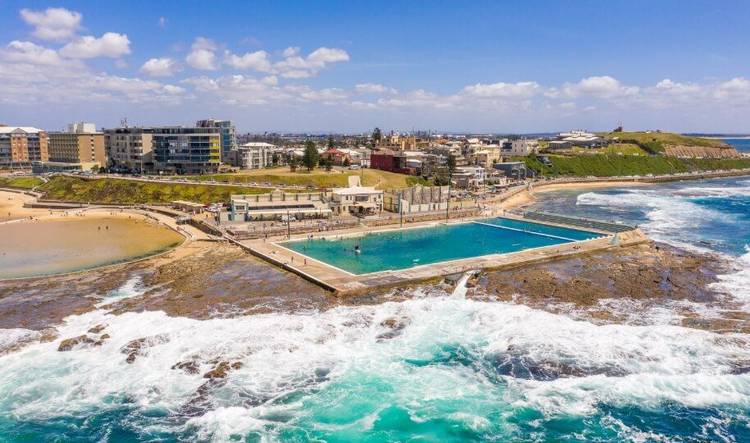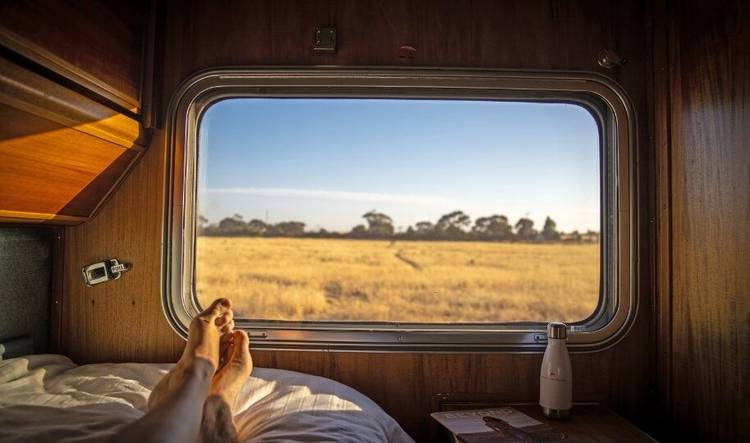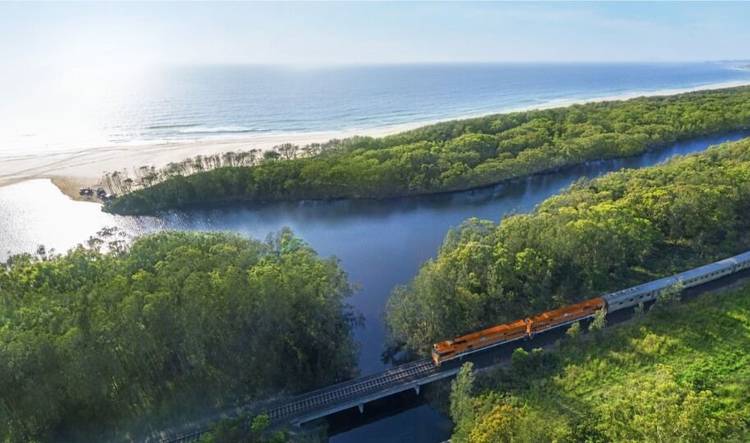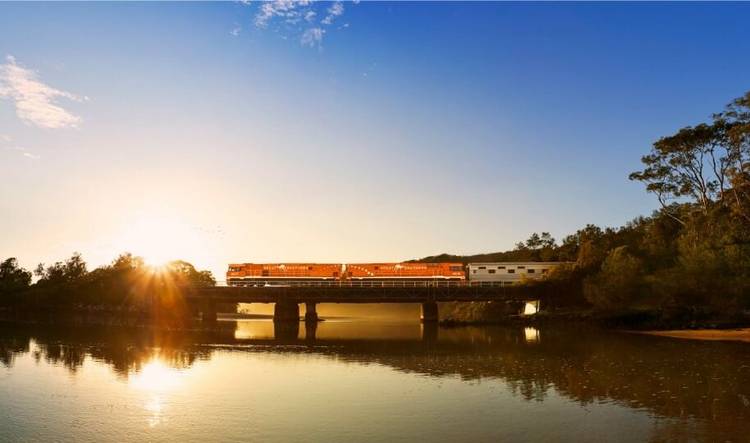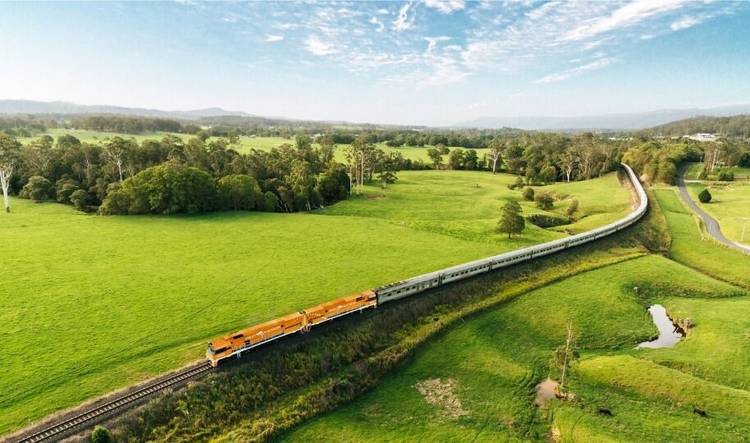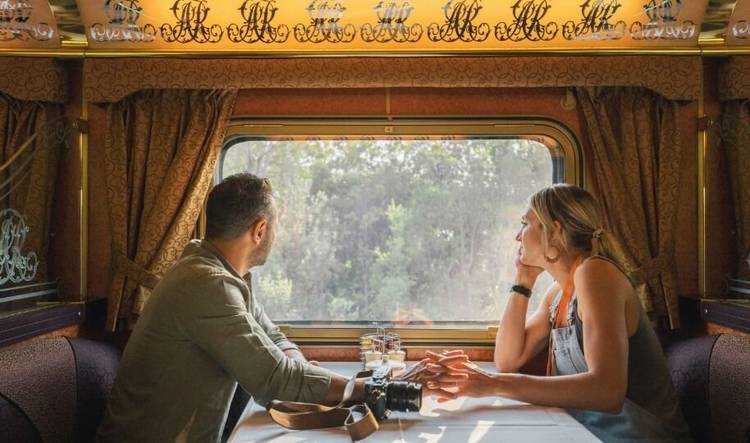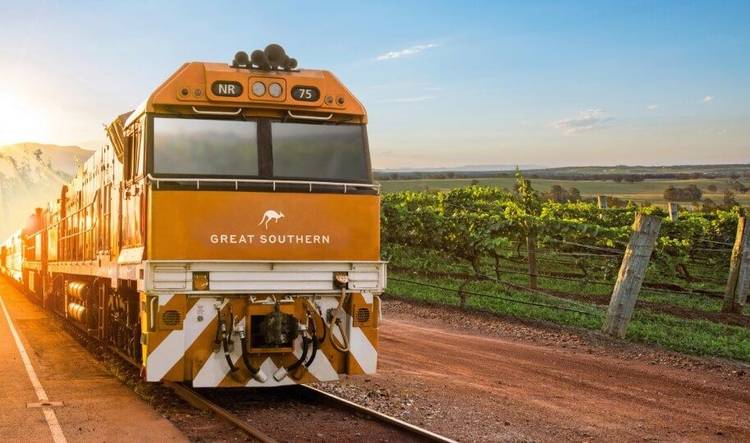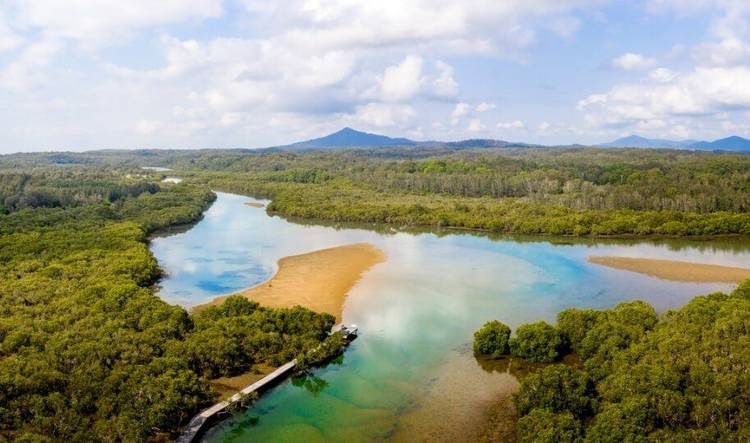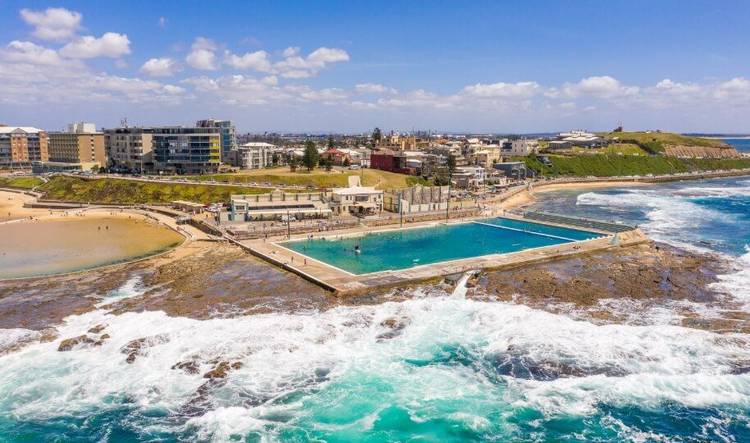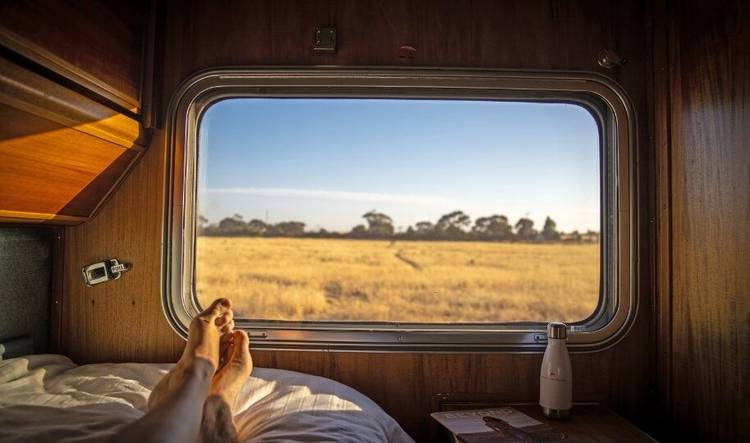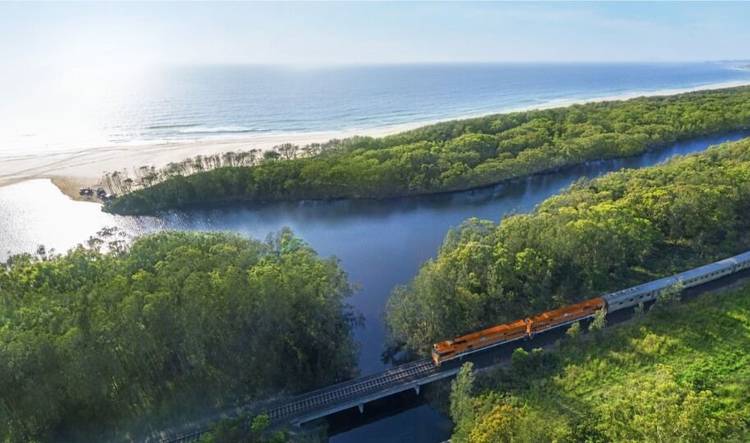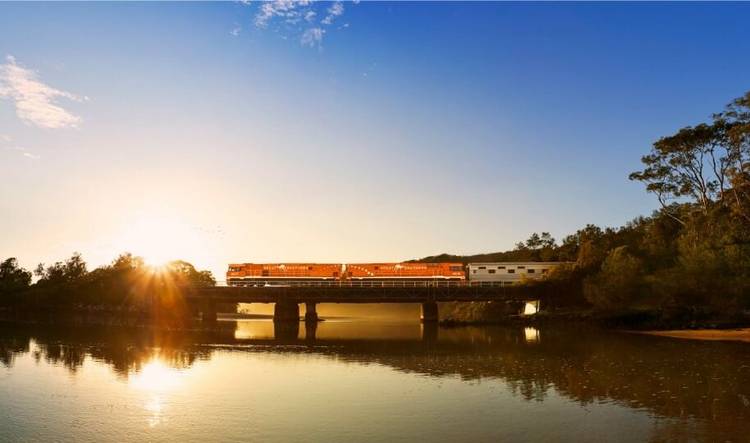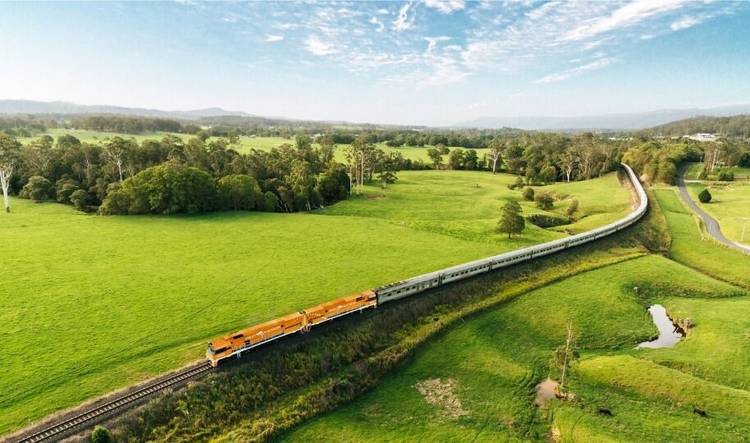 ---
The Great Southern Rail offers two itineraries with different embark and disembark points:
Adelaide to Brisbane
Adelaide – Canberra – Coffs Harbour and Surrounds
Brisbane to Adelaide
Brisbane – Coffs Harbour – Hunter Valley/Newcastle/Port Stephens – Regional Victoria/Melbourne - Adelaide