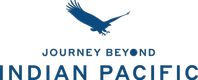 Experience one of the few truly transcontinental rail journeys in the world with a voyage on board the Indian Pacific.
Part of Journey Beyond, the Indian Pacific travels across the breadth of southern Australia in incomparable style. Its storied journey follows in the footsteps of bush pioneers, gold rush greed, and famous adventurers who forged to discover the barren natural beauty of Australia's famously unforgiving outback. The classic transcontinental journey takes four days and three nights, though the Indian Pacific also makes charter services for those who want to explore deeper into the bush. Throughout, there are Off Train Experiences to Adelaide and her surroundings, the Blue Mountains and Perth, so you can stretch your legs and explore the most remote corners of this inhospitable yet intensely welcoming land.
The train's first full transcontinental journey took place in 1970. Today, the 774-metre-long train travels the 4,350 kilometres between Sydney and Perth in approximately 65 hours. It is instantly recognisable by its bold wedge-tailed eagle emblem.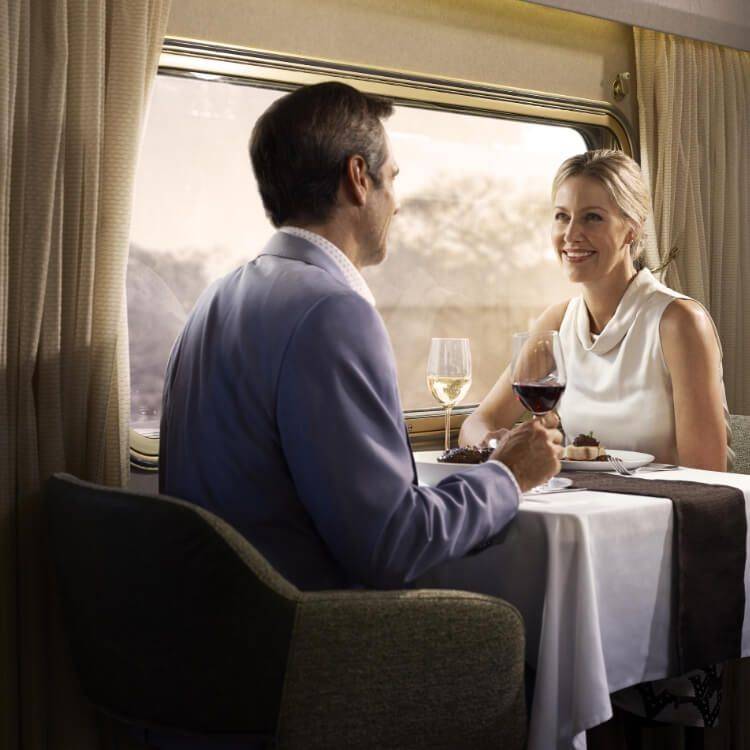 Discerning travellers who enjoy the finest things in life will appreciate an upgrade to Platinum Service, where discreet, personalised touches ensure your whole journey is world class from start to finish, including unparalleled dining and accompanying wines, plus Bollinger champagne. Also included is Australian-made bath amenities, a nightcap at turndown, and access to the Platinum Club, where you can relax amid quartzite tables, leather banquette seating and brass fittings. Depending on where you're headed, private transfers are also included.
Platinum Service cabins have double beds, which can be arranged as a double or twin, and are set up as a lounge with a moveable table and two armchairs during the day. There is a full en suite bathroom with shower, and the décor is distinctly Australian in style.
All-inclusive dining, beverages, and Off Train Experiences
Spacious cabin almost twice the size of a Gold Service Twin cabin
By day, cabins are set up lounge-style
By night, lounges are converted to double or twin beds
En suite with separate shower, vanity with cupboard space, toilet, and Australian bathroom amenities
Power outlets and safe
In-cabin music channels and journey audio commentary
Panoramic windows
Access to the exclusive Platinum Club
Freshly prepared continental breakfasts served upon request in-cabin
Refreshments served in-cabin
90 kg checked luggage allowance per guest (3 x 30 kg each).
Indian Pacific Image Gallery
Browse Indian Pacific's fabulous image gallery below and discover more about life on board.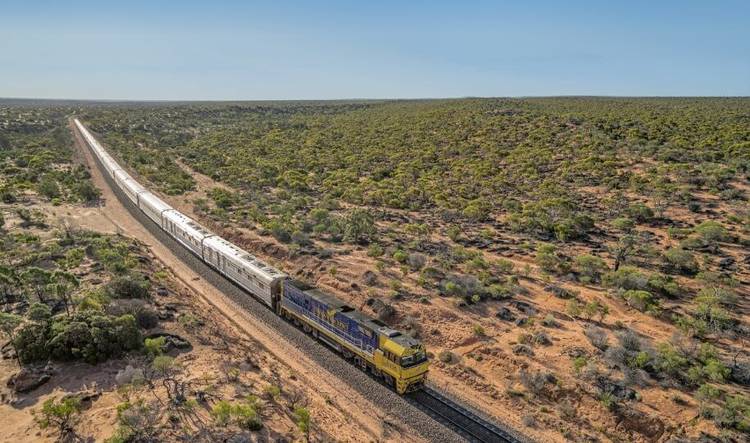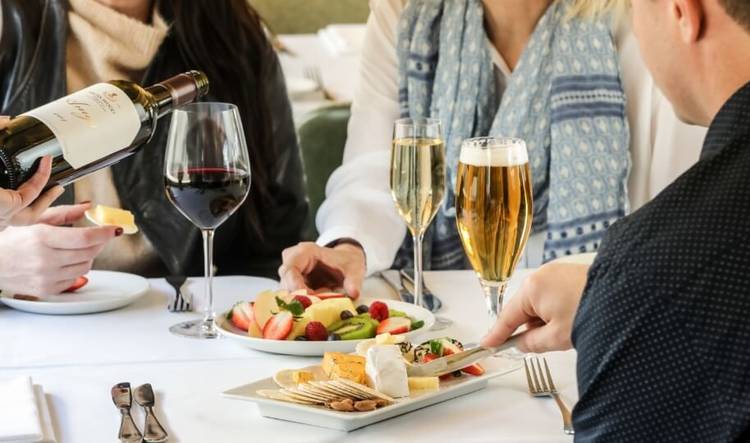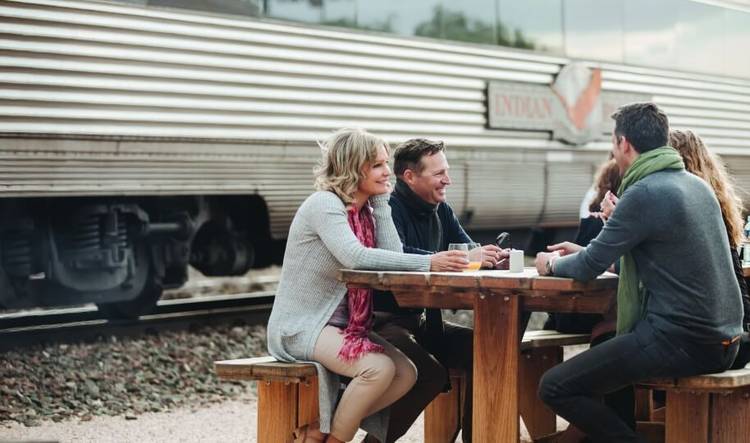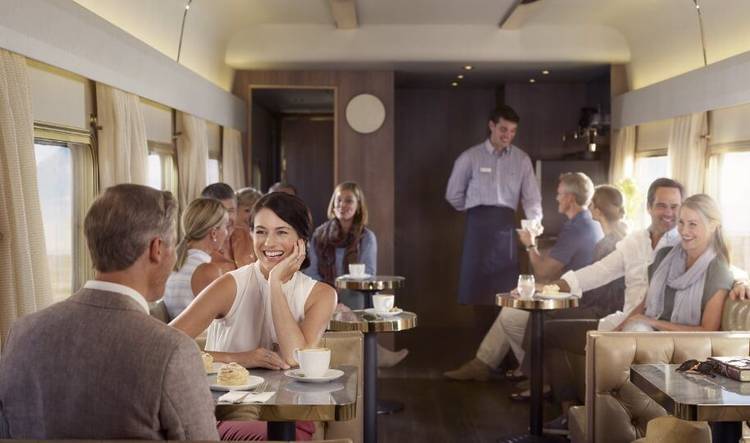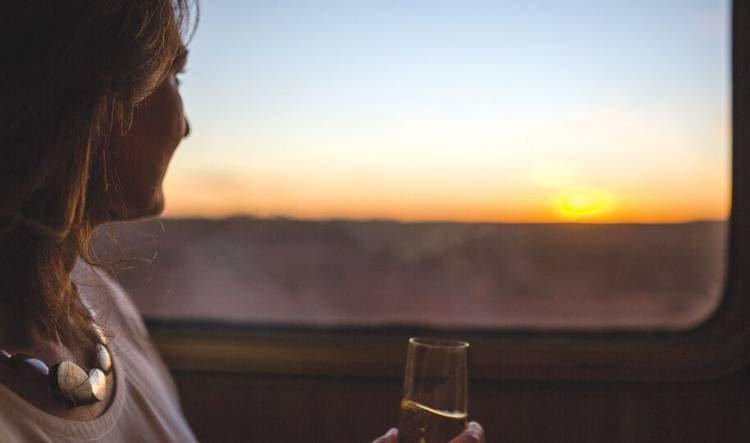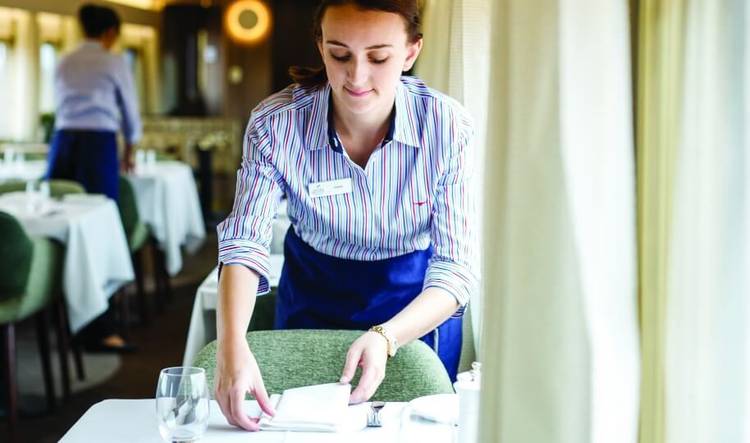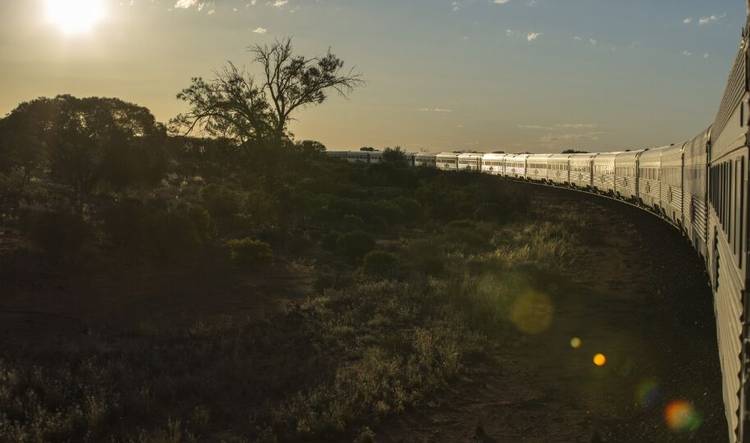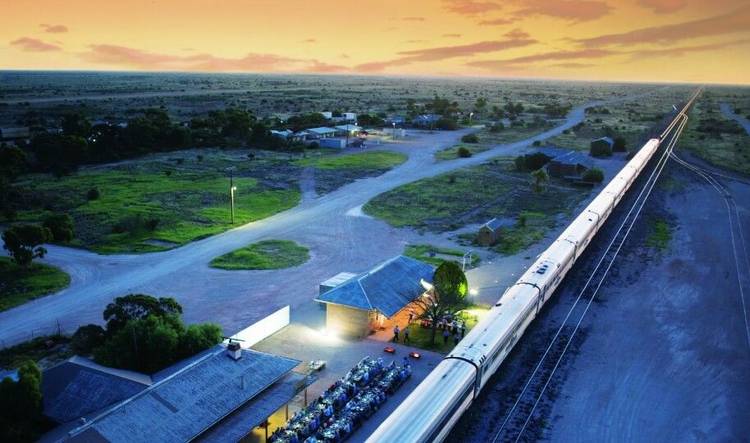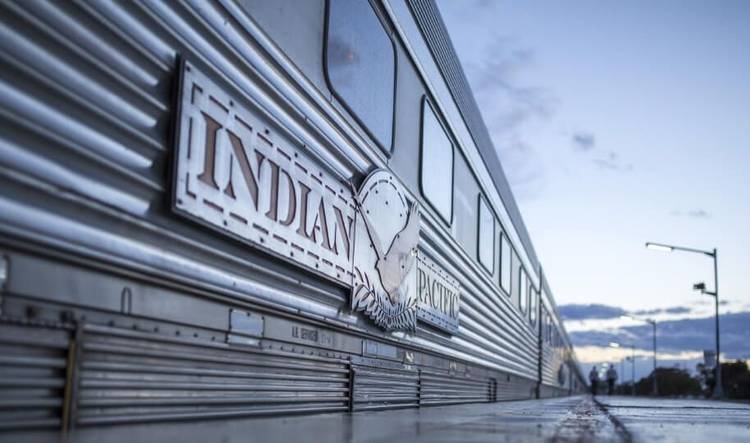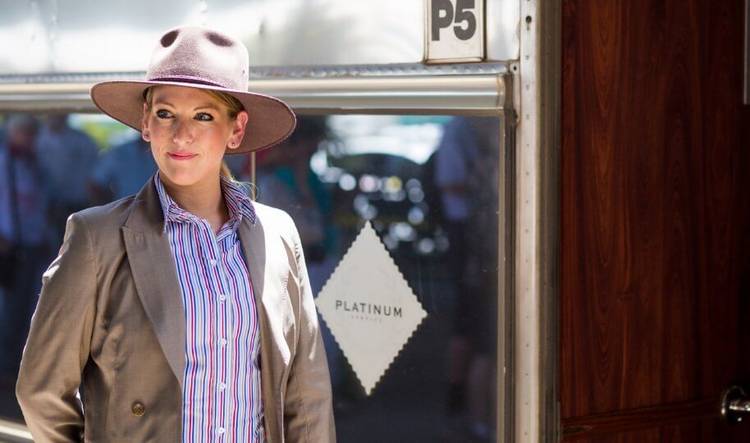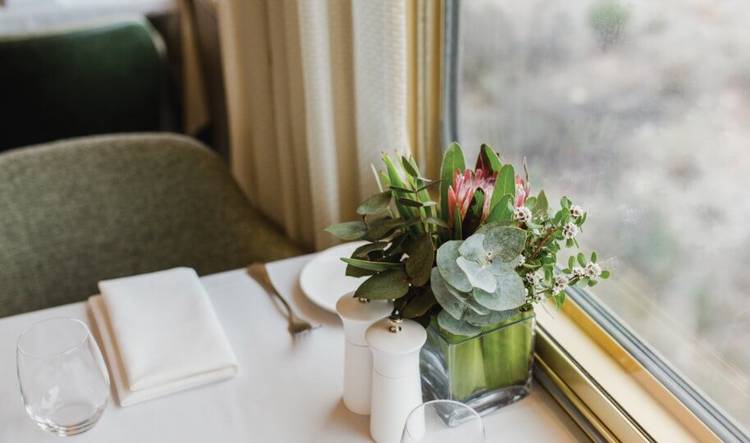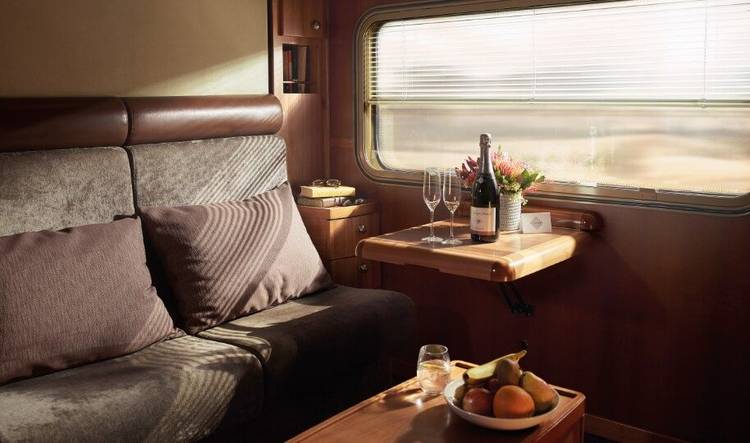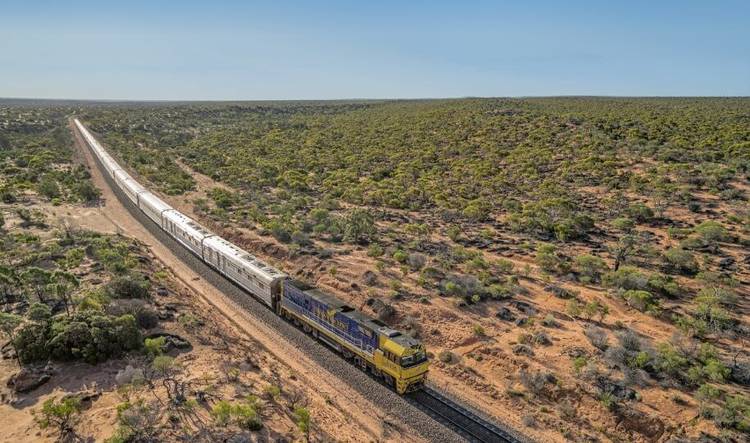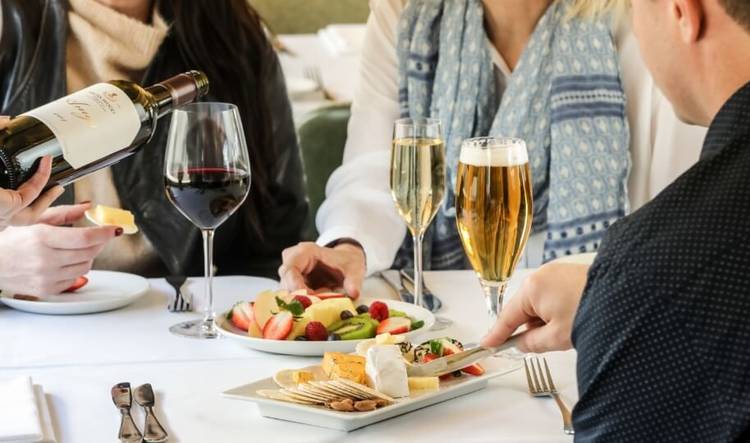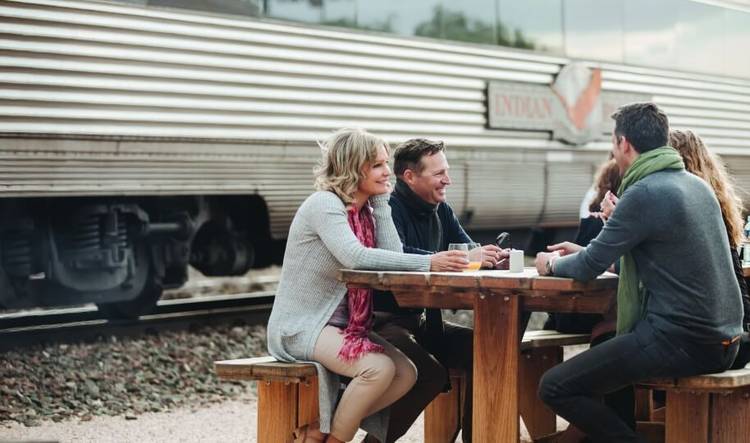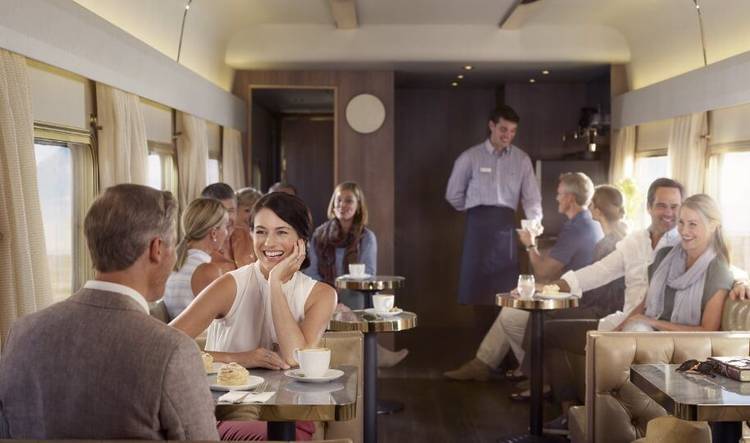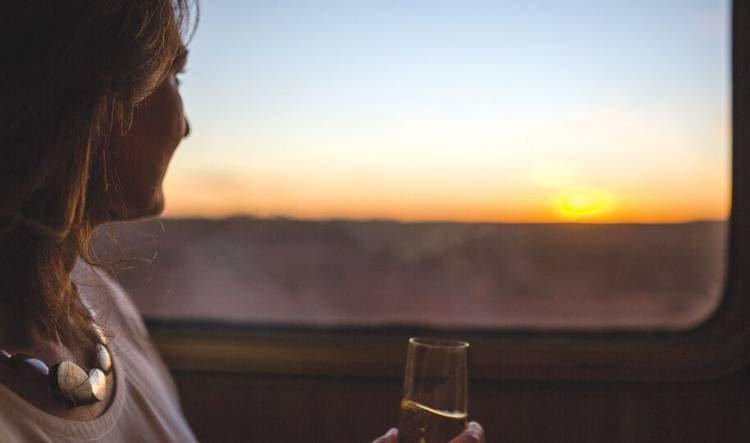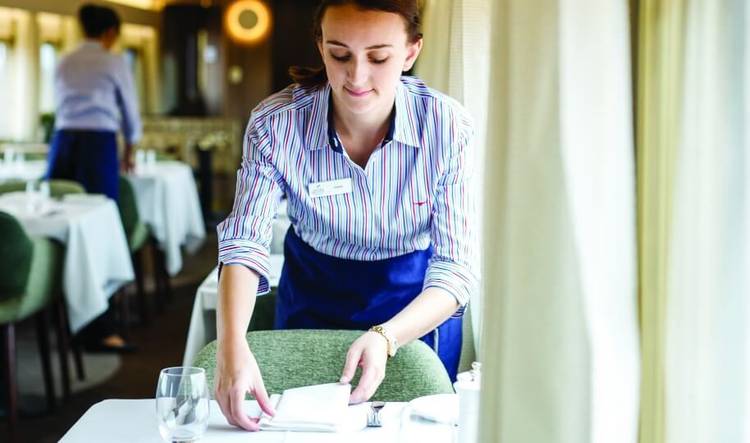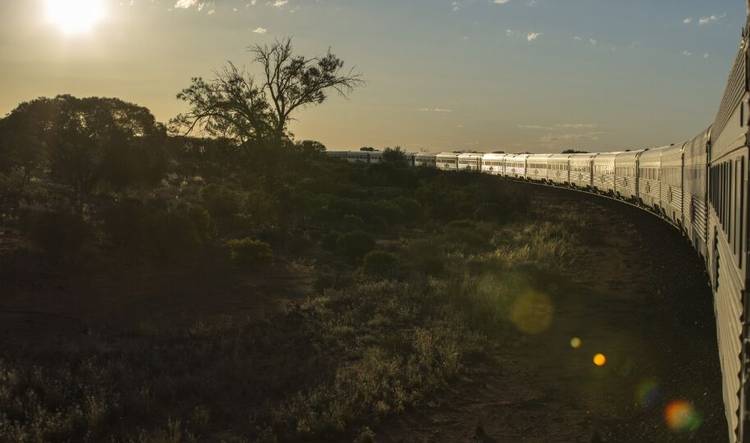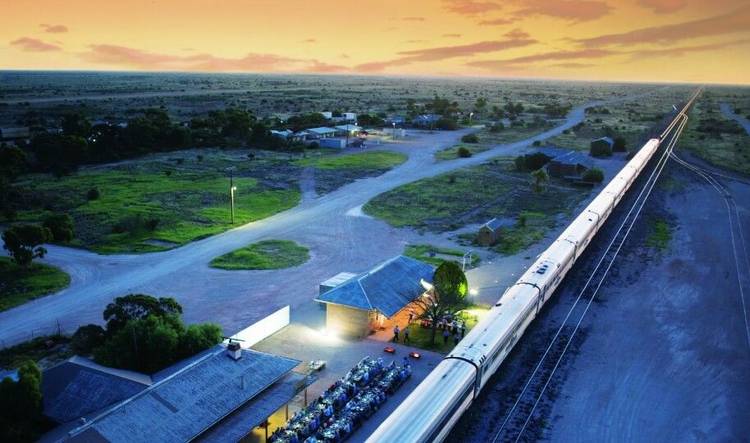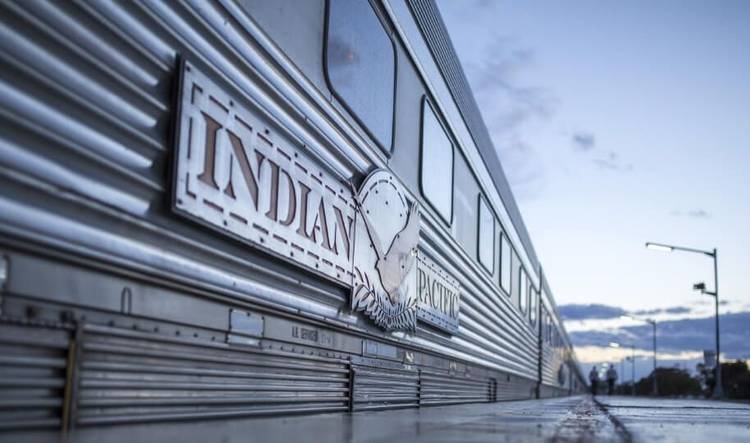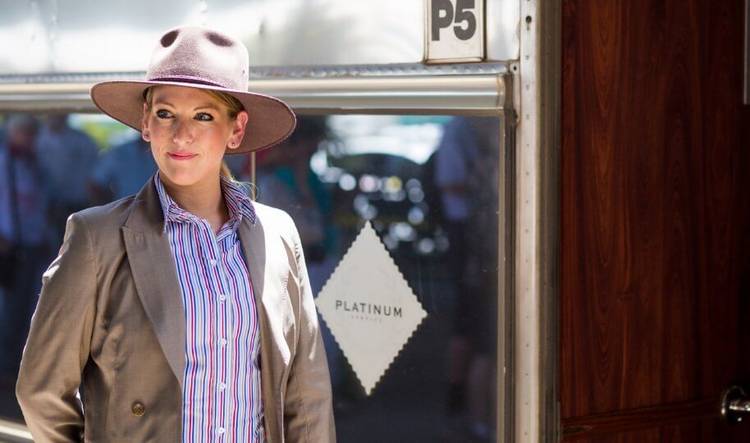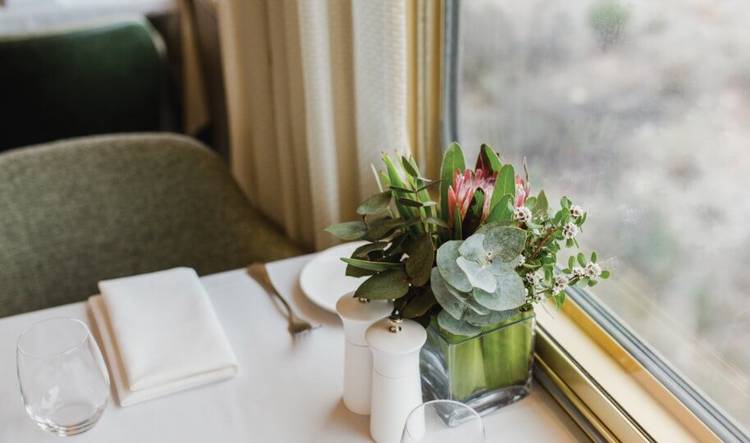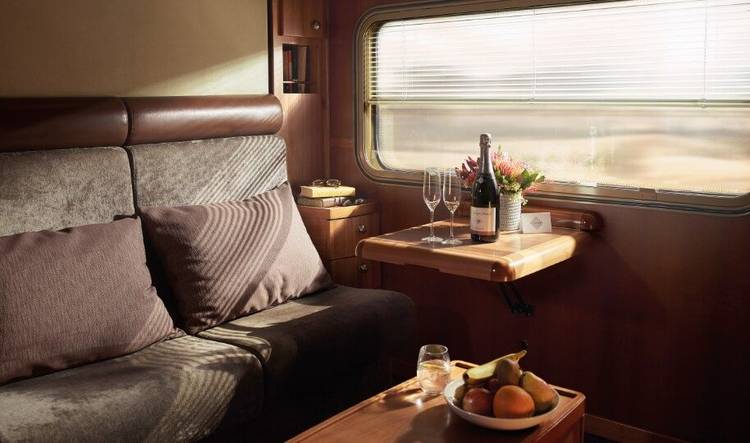 ---
The Indian Pacific offers six itineraries with different embark and disembark points:
Sydney to Perth
Sydney – Broken Hill – Barossa Valley – Adelaide – Nullarbor Plain – Darwin
Perth to Sydney
Perth – Kalgoorlie – Rawlinna – Cook – Adelaide – Blue Mountains - Sydney
Adelaide to Sydney
Adelaide - Broken Hill – Blue Mountains - Sydney
Sydney to Adelaide
Sydney – Broken Hill - Adelaide
Adelaide to Perth
Adelaide – Cook – Rawlinna - Perth
Perth to Adelaide
Perth – Kalgoorlie – Rawlinna – Cook - Adelaide