The Bernina Red Train is often described as the finest way to cross the Alps, and the scenery that it passes through is certainly unforgettable.
Not only does it bring together the alpine charm of St. Moritz and the green pastures of Chur, it also links the different languages and cultures of Switzerland, one of Europe's most visually spectacular countries, and Italy, the land of La Dolce Vita. The train ascends one of the highest railways in the mountains, amid shimmering glaciers, before descending to the palm-fringed lakeshores of Italy.
Once you arrive in Tirano, there's an additional bus service to Lugano, back in Switzerland, passing along the glittering shores of Lake Como and Lake Lugano. This is a shorter journey, so there are no luxury cabins or overnight stops, just a relaxing seat for whistle-stop tour of the Alps and a choice of refreshments on board.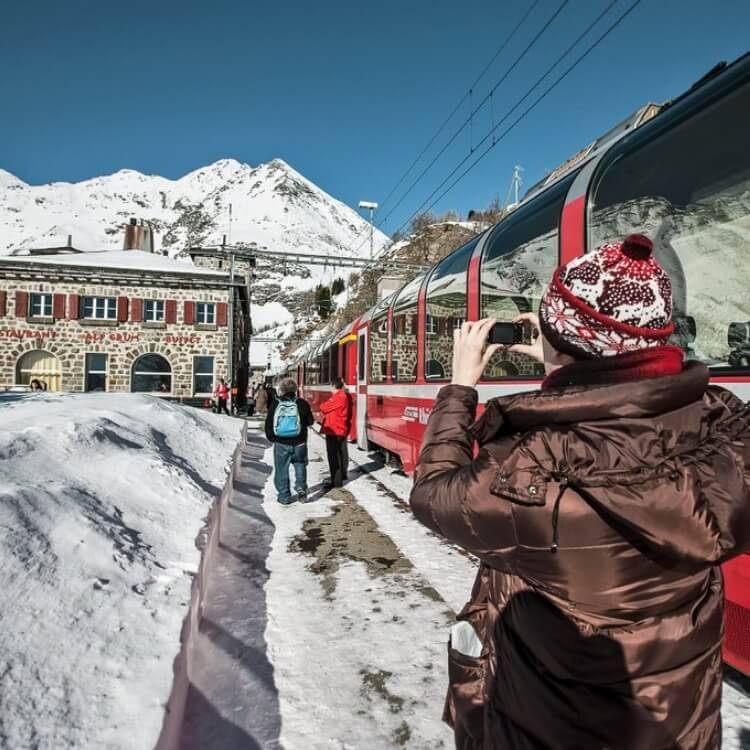 Enjoy relaxing seating in a choice of First- or Second-Class coaches. This unique journey is full of wonderful touches, from the spectacular circular viaduct in Brusio that winds gracefully around 360 degrees to the exclusive Bernina Red Train iced tea and Lindt chocolate hearts in a Bernina Red Train souvenir box that each passenger receives.
Bernina Red Train Image Gallery
Browse the Bernina Red Train's fabulous image gallery below and discover more about life on board.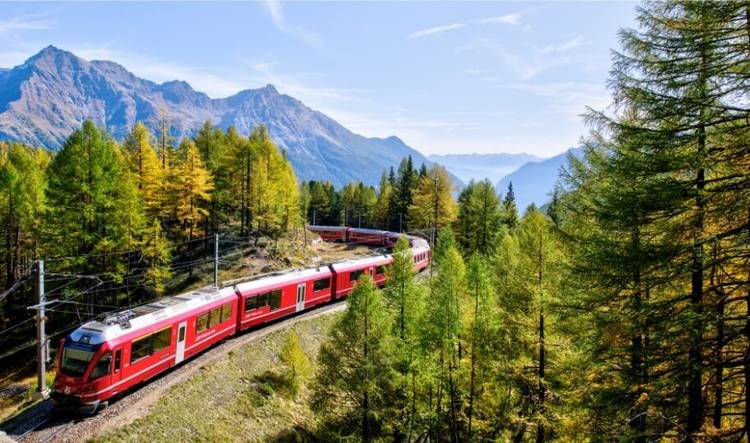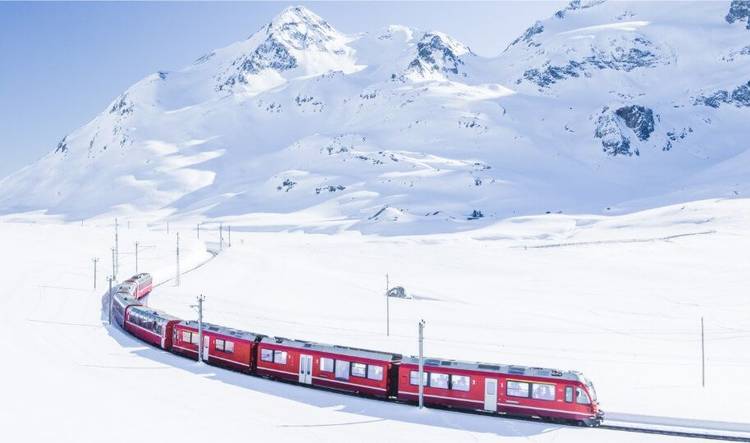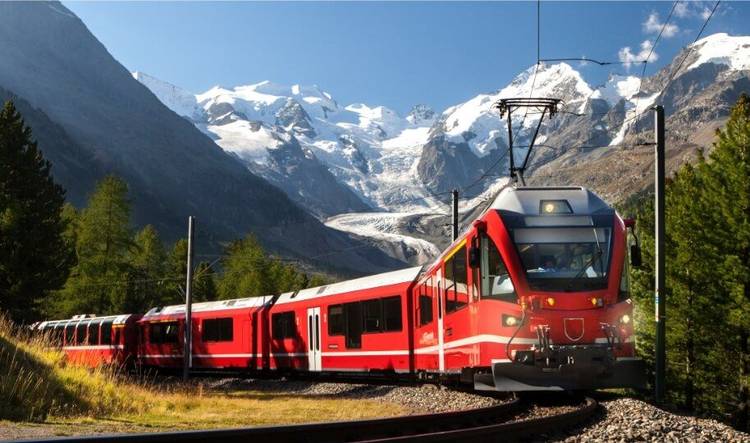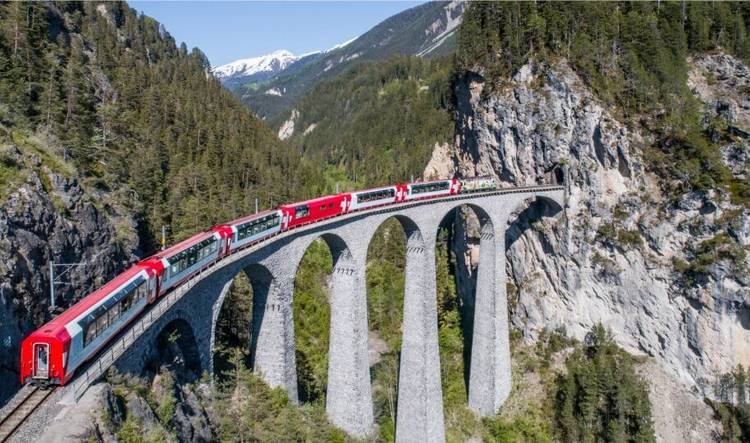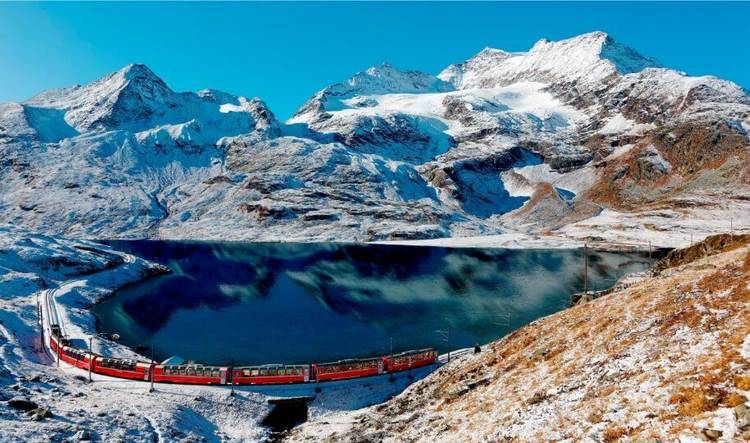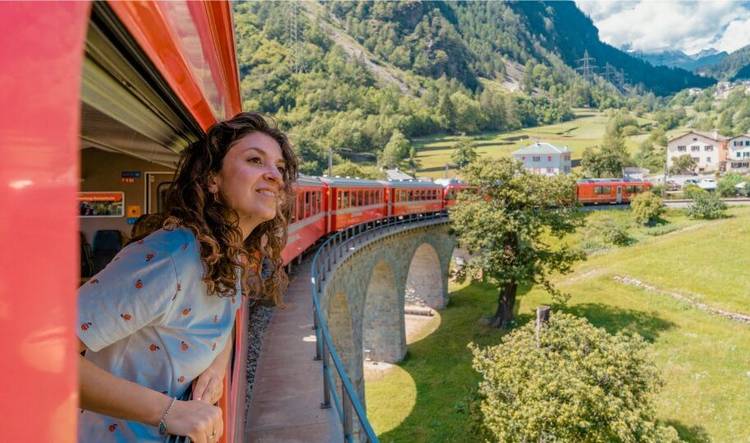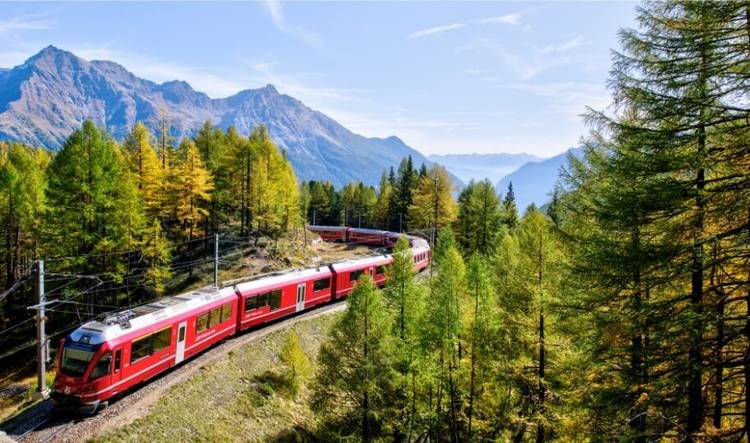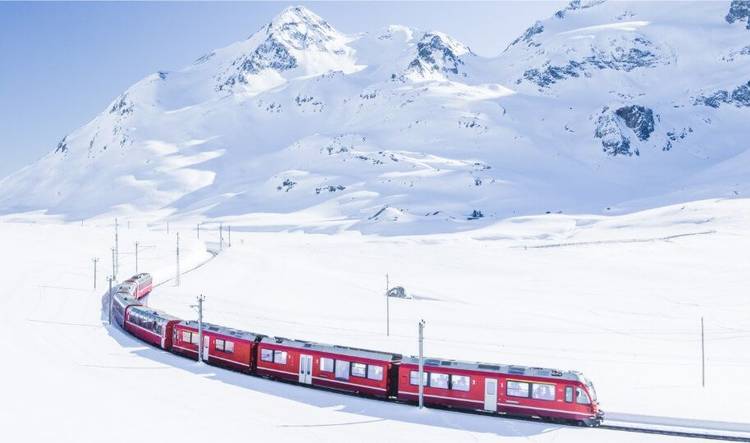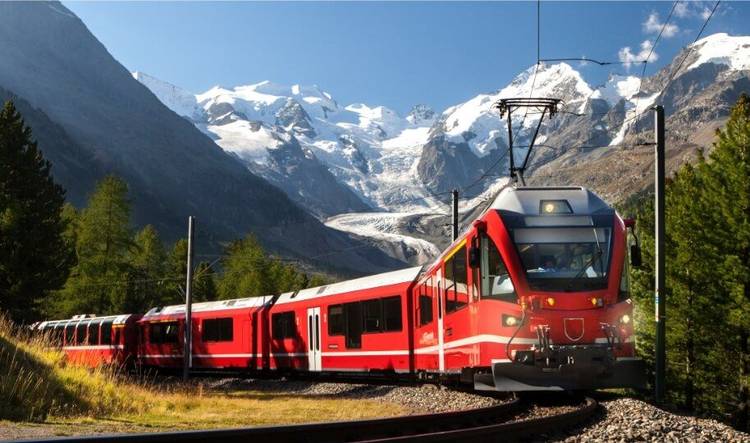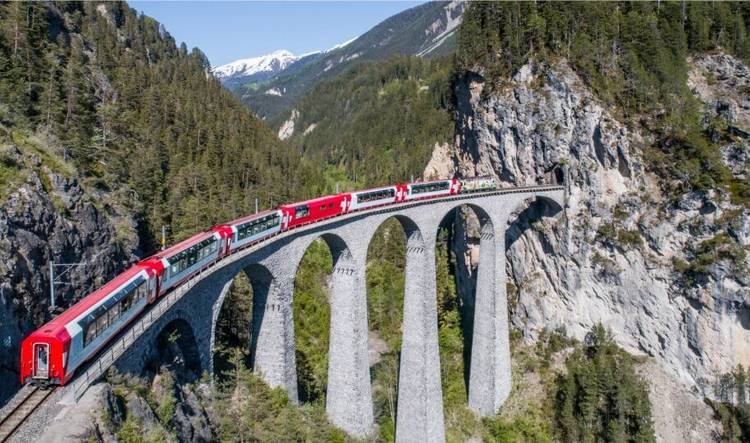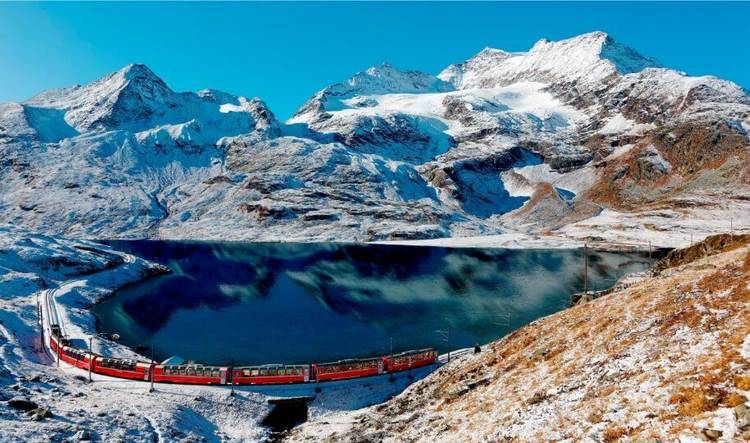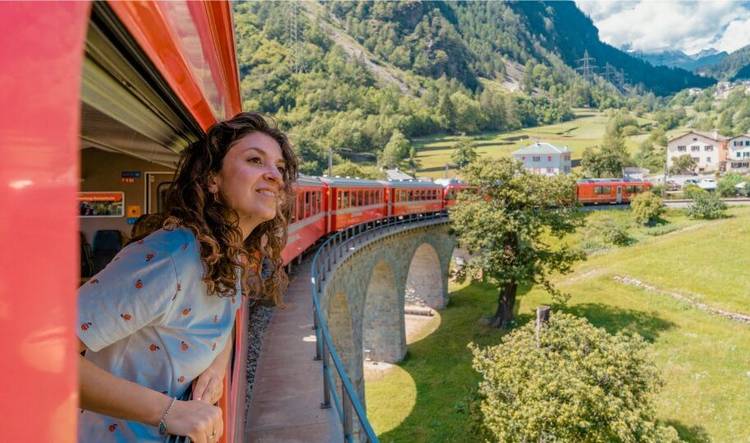 ---
The Bernina Red Train offers four itineraries with different embark and disembark points:
Chur – Tirano
Chur – Poschiavo
St. Mortiz – Tirano
St. Mortiz - Poschiavo