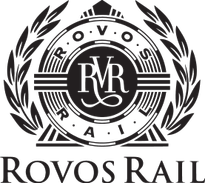 Rovos Rail's magnificent fleet of trains offer so much more than just transportation.
Crossing Africa's most iconic landscapes in elegant style, this wonderful train and its beautifully restored carriages travel between Pretoria and Cape Town, the wide deserts of Namibia and the powerful tumbling morass of Victoria Falls, the vast plains of the Great Karoo and the battlefields of KwaZulu-Natal.
During the journey you'll enjoy excursions, game drives and guided tours by historians to further illuminate your journey, as well as bush lunches and suppers under a million-tog duvet of African stars. The fleet of locomotives is rich in history, with even the oldest and smallest engine, called Tiffany, still seeing occasional use. Each carriage, cabin, kitchen car and locomotive has been painstakingly restored, and Rovos Rail now operate four trains across its fabulous choice of journeys.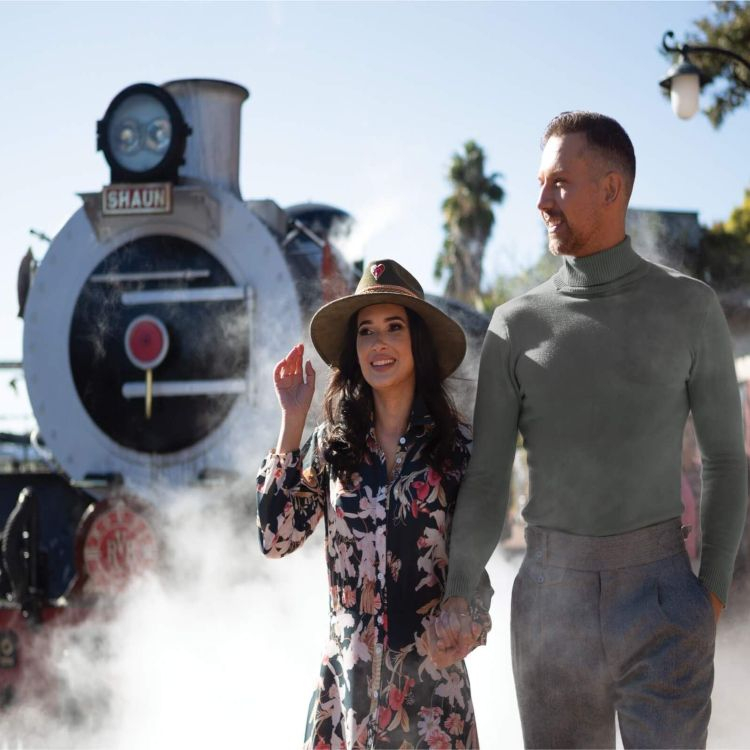 Each train is generally made up of a club lounge, an observation car with vast windows and an open-air platform for enjoying the views, two dining cars and 36 spacious cabin suites, with further upgraded accommodation available. The stunning Edwardian-era carriages have been painstakingly restored to showcase their elegant period details, while adding all the modern comforts that today's travellers desire on cross-continental journeys. Put simply, it feels like stepping back into a bygone era, but with discreet luxury touches.
Even more beautiful are the pre-1940s dining cars, which were also restored into service with the addition of button-trimmed leather seats, wooden marquetry and other added embellishments. When the train was expanded from 42 to 72 guests, the addition of a lounge car provided a convivial space to come together and share stories of the day's adventures over fine beverages. Today, the lounge cars still have comfortable wingback chairs and deep sofas for prime afternoon snoozing, and a small gift shop. Some of the train windows can be opened to let in the sights, sounds and smells of Africa in.
There are three cabin types on board, each one a luxurious suite with en suite facilities that is adorned in ornate wood panelling and period Edwardian features – you'll find a writing area and personal safe, and amenity bags which are replenished on your request. For your comfort, there's 24-hour room service and slippers and gowns in the suite.
Beginning at 7sqm, the Pullman Suites are fitted with a sofa-seat during the day, which converts to either a double or twin bed at night. They also have an en suite bathroom with a shower. A dedicated host or hostess is always available and services the suites daily.
Double or twin beds
Upper and/or lower bunk
Daytime sofa setting
En-suite with shower, toilet and basin
Fold-up writing desk
Luggage shelf
Cupboards
Safe
Air conditioning
Browse Rovos Rail's fabulous image gallery below and discover more about life on board.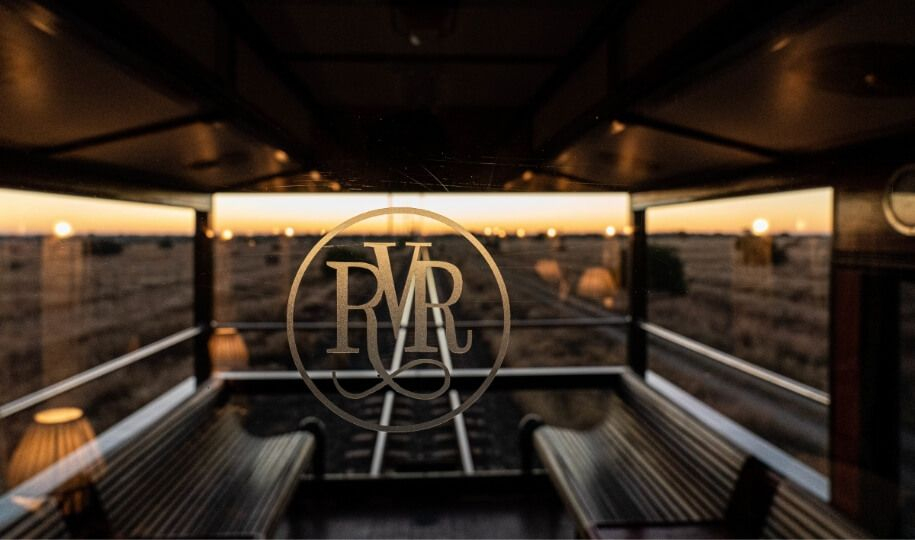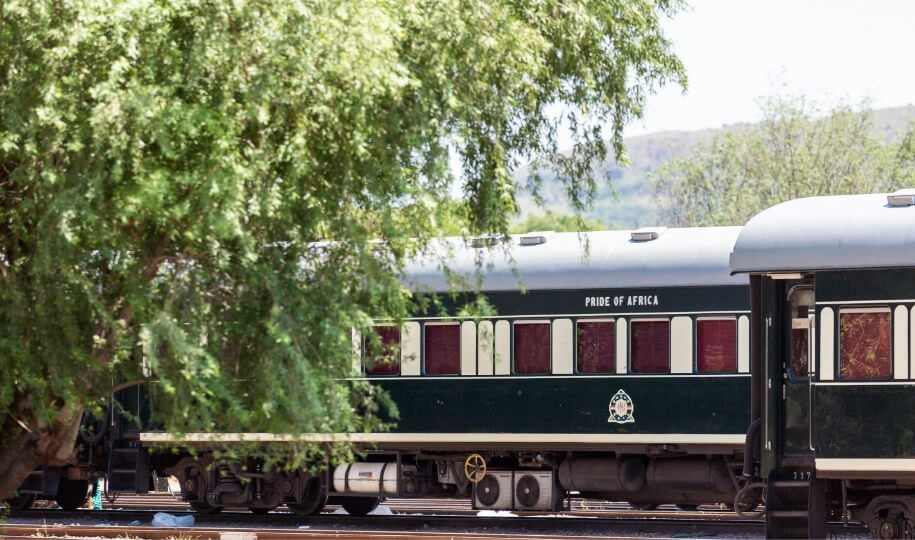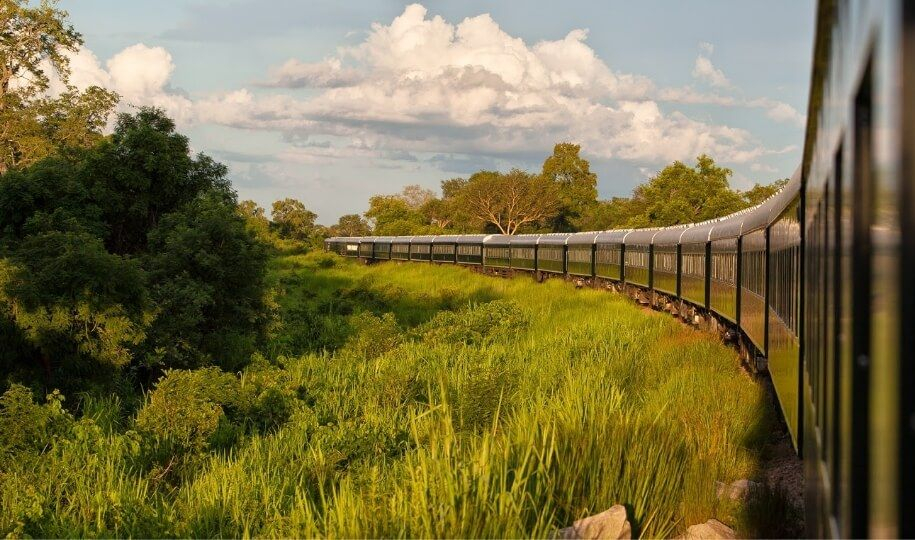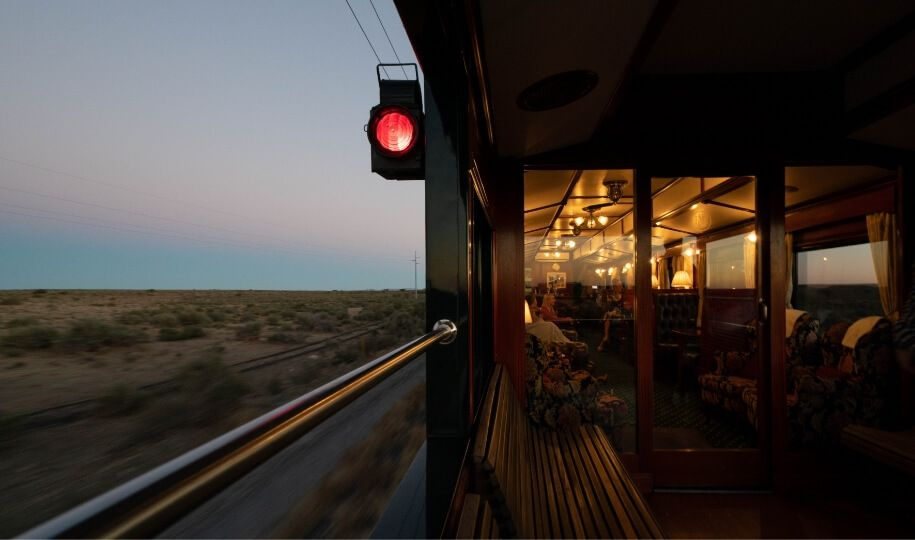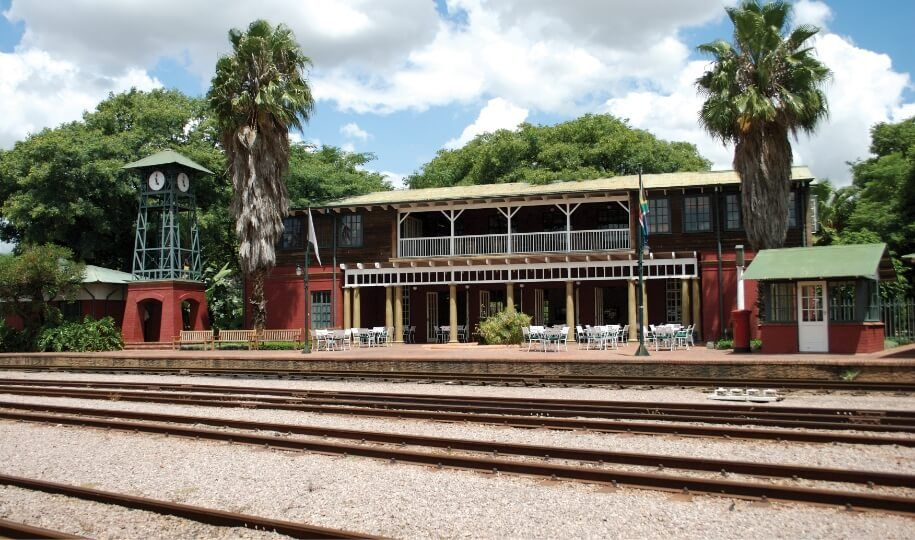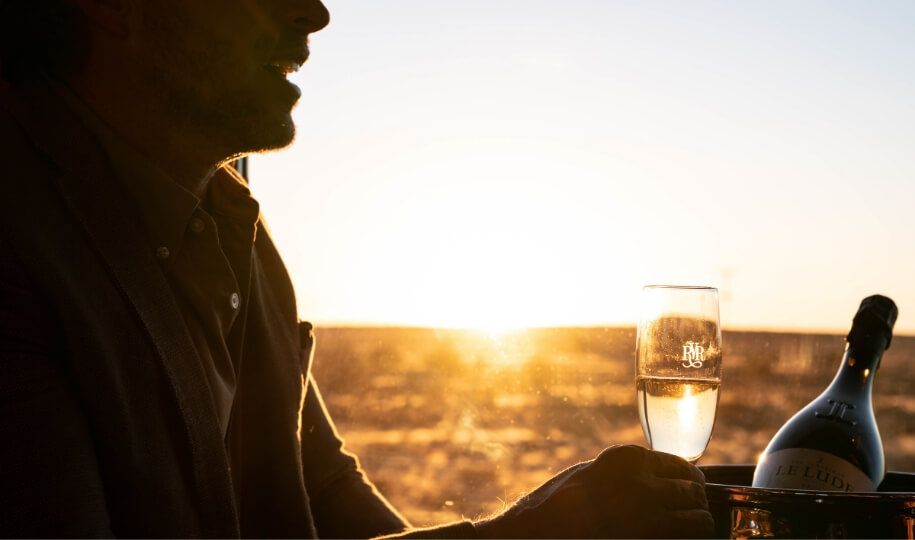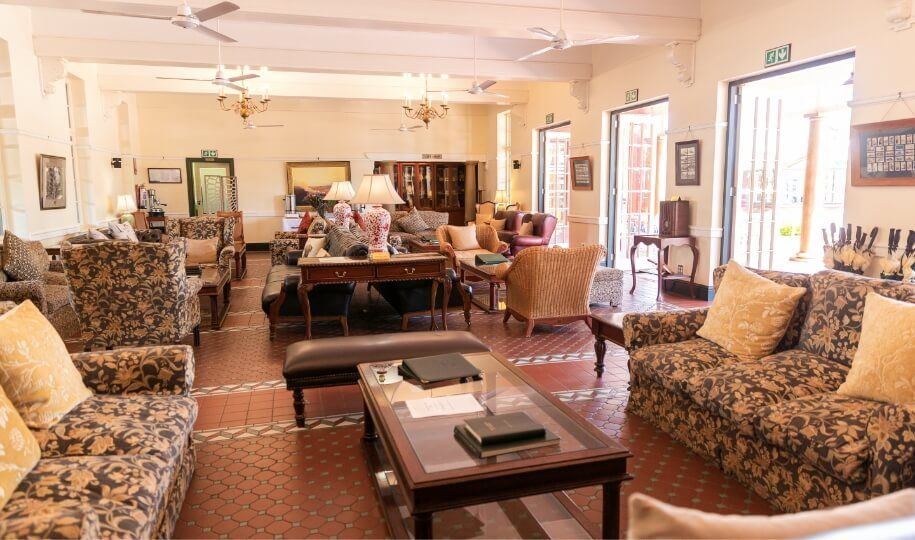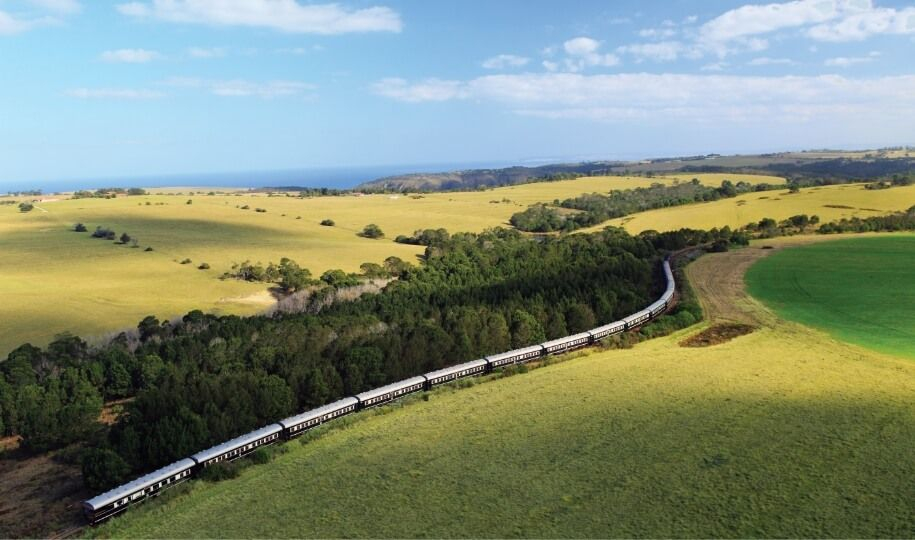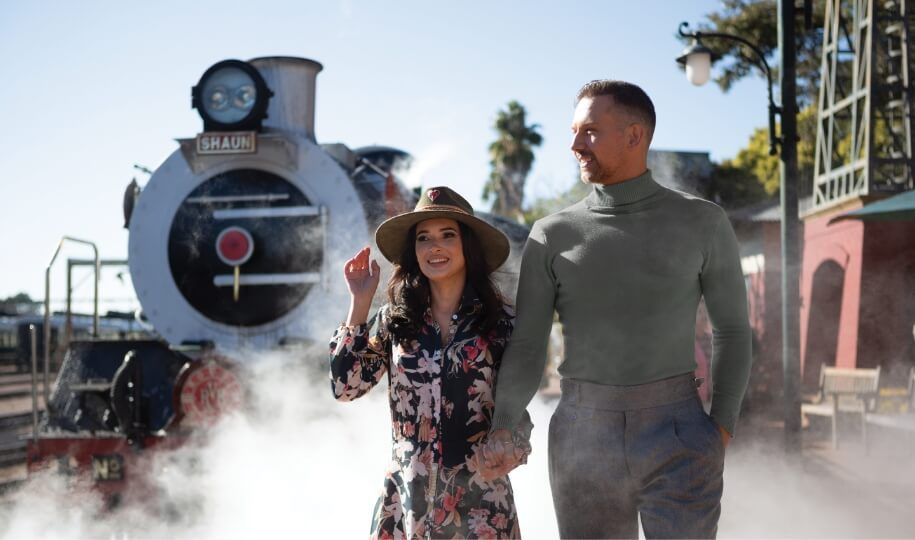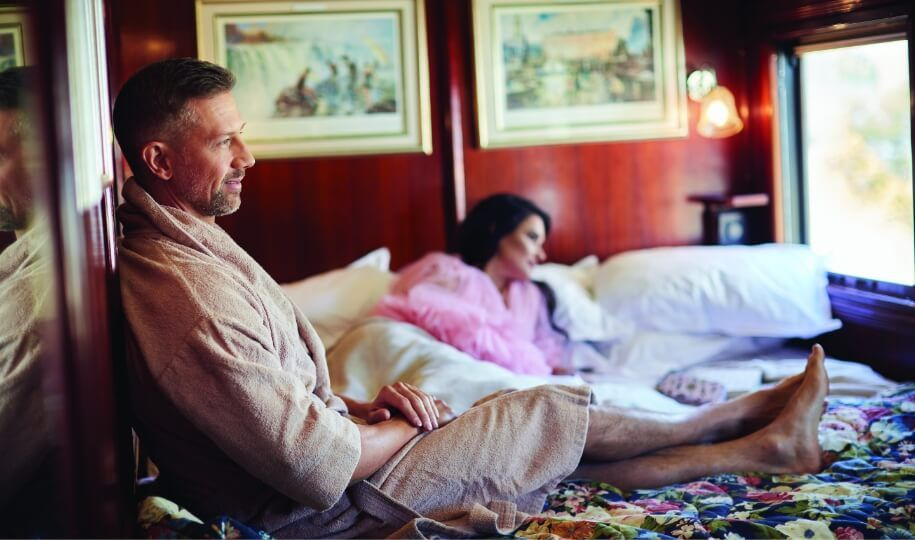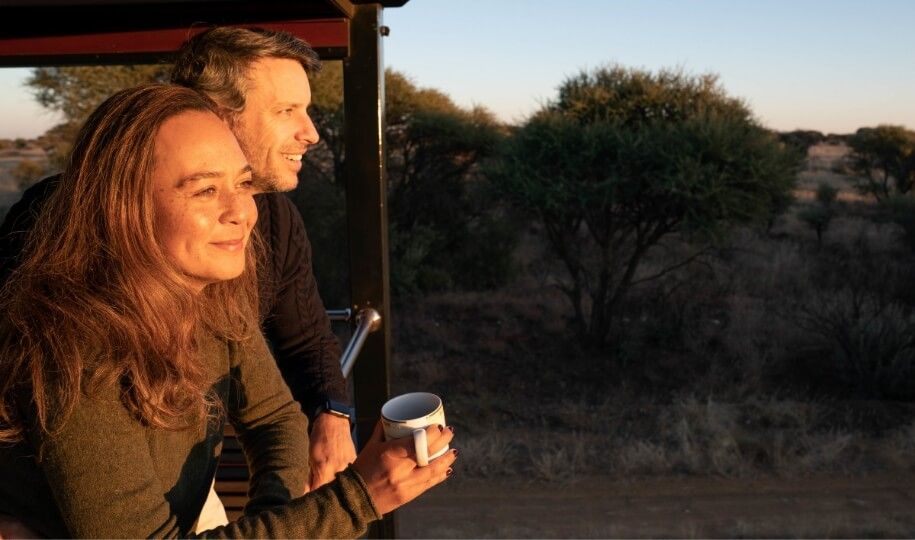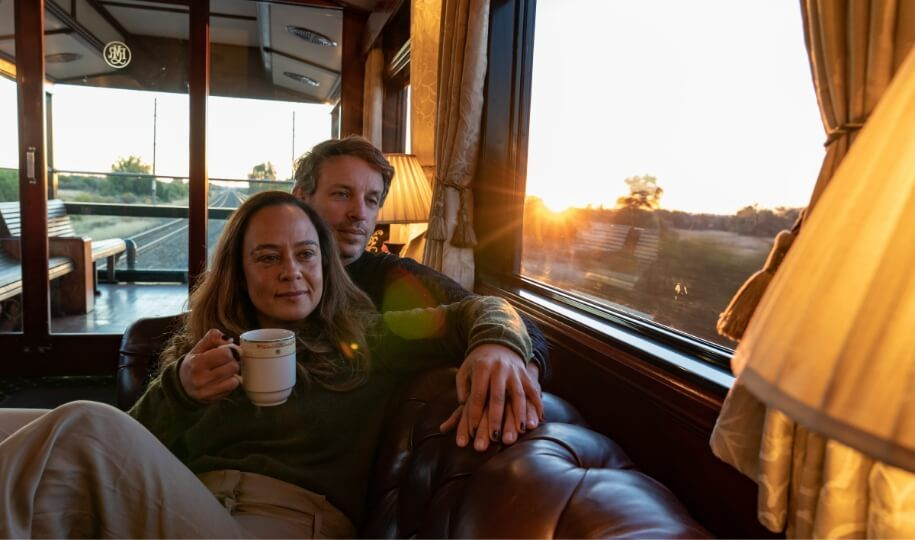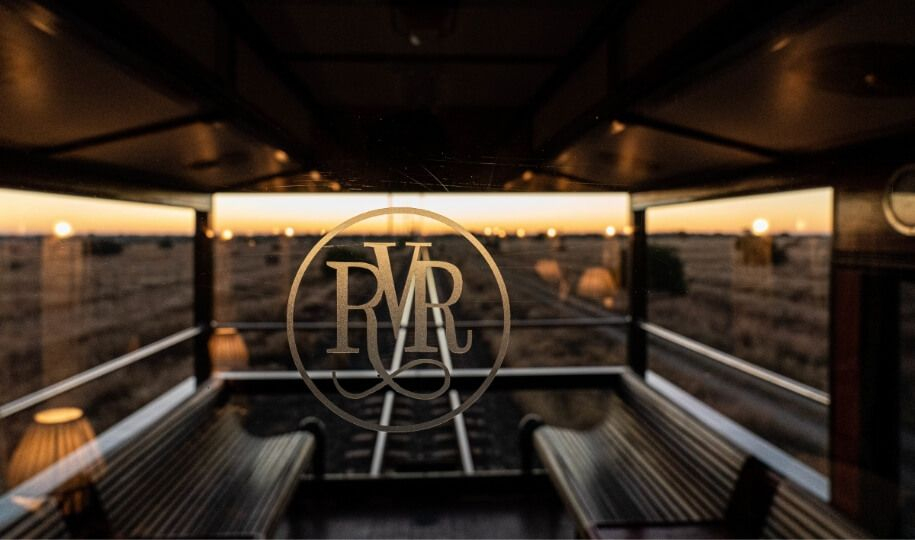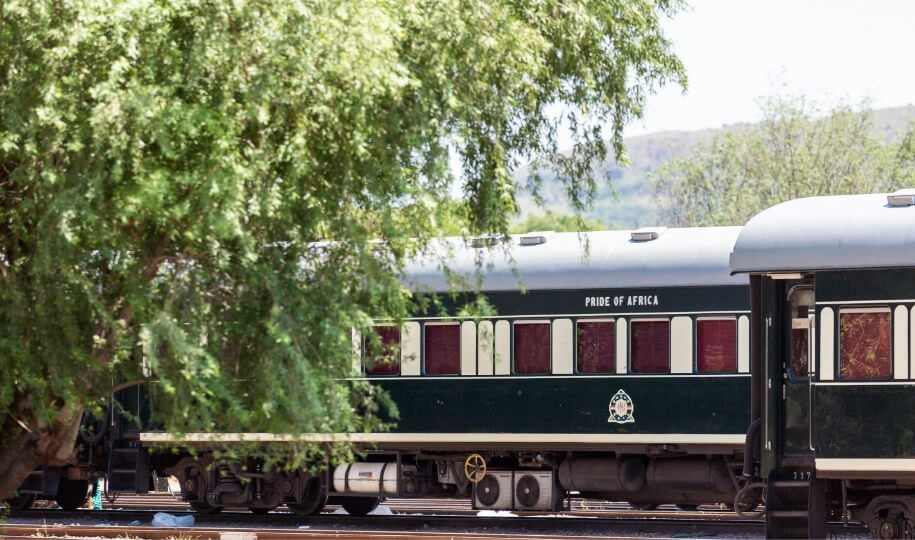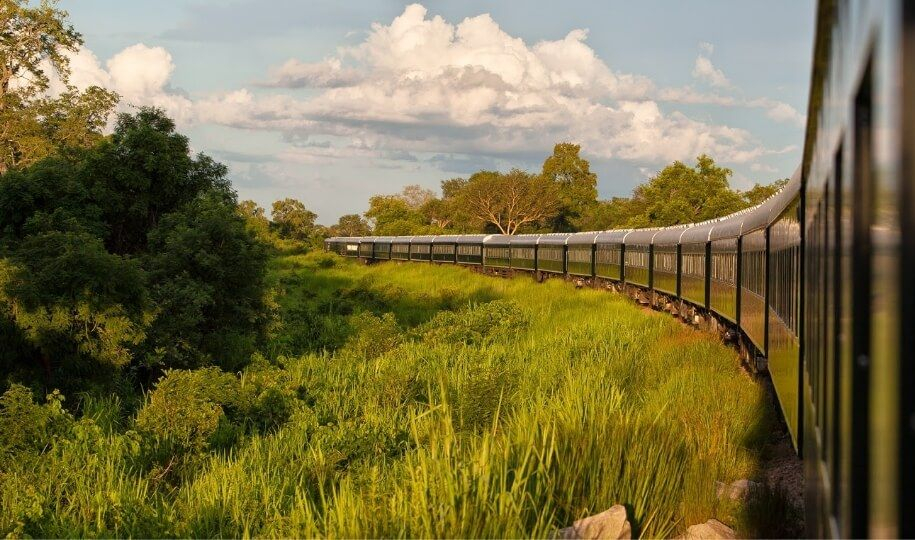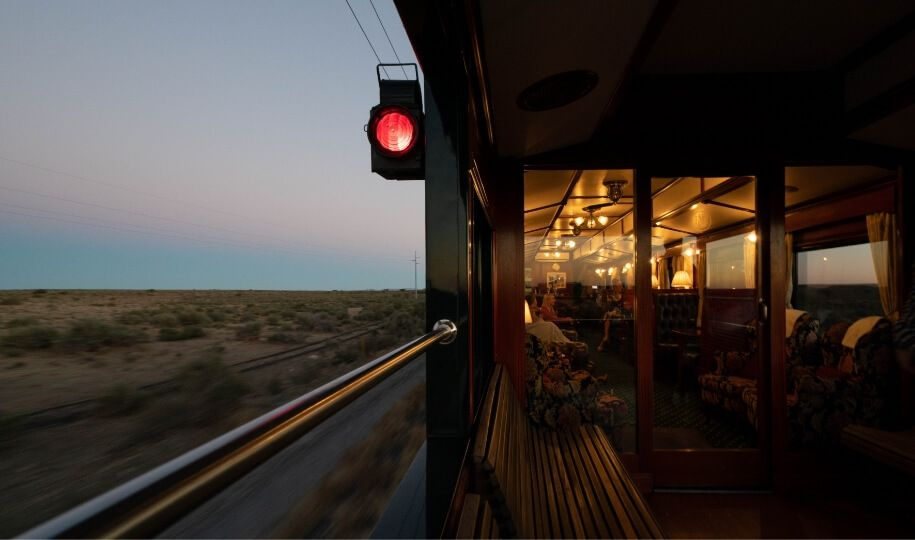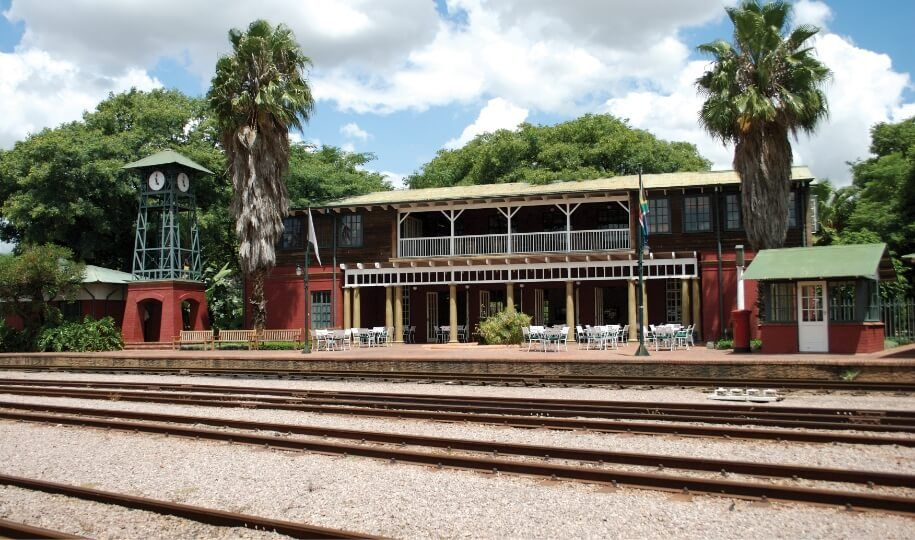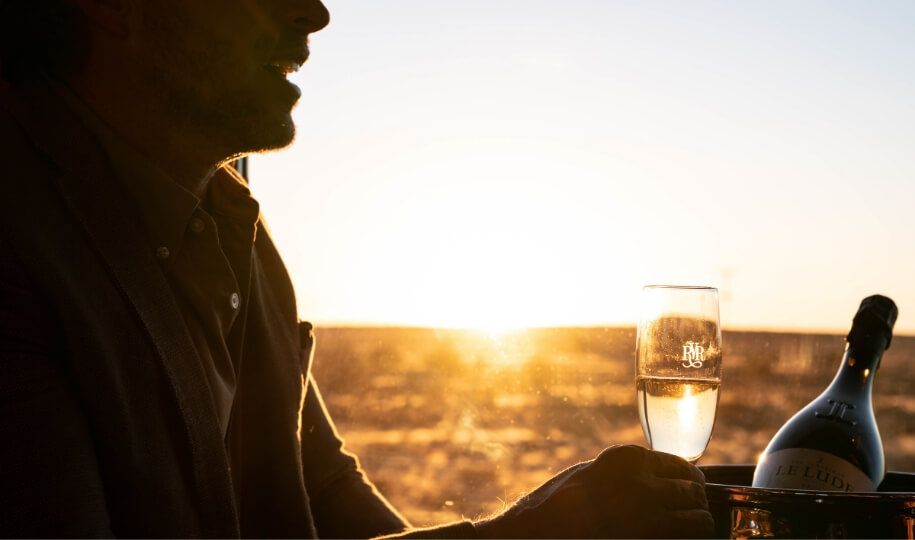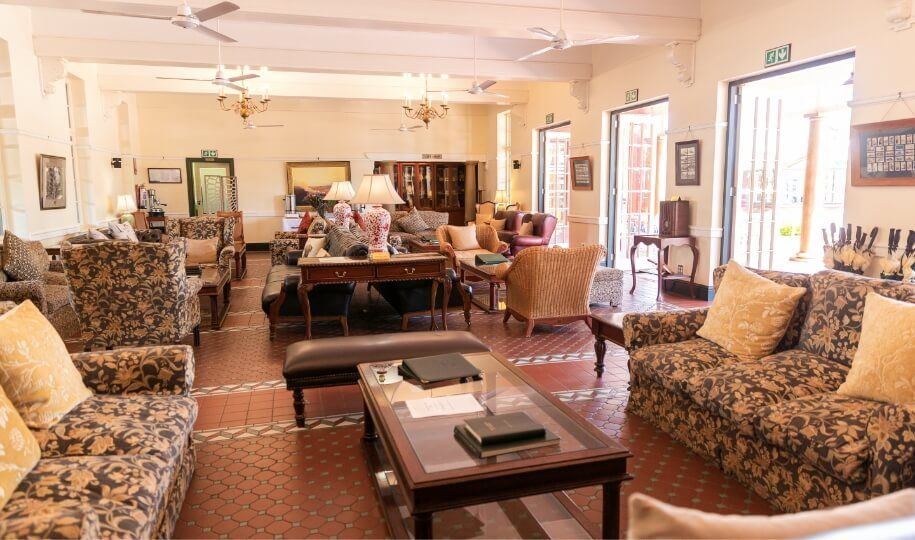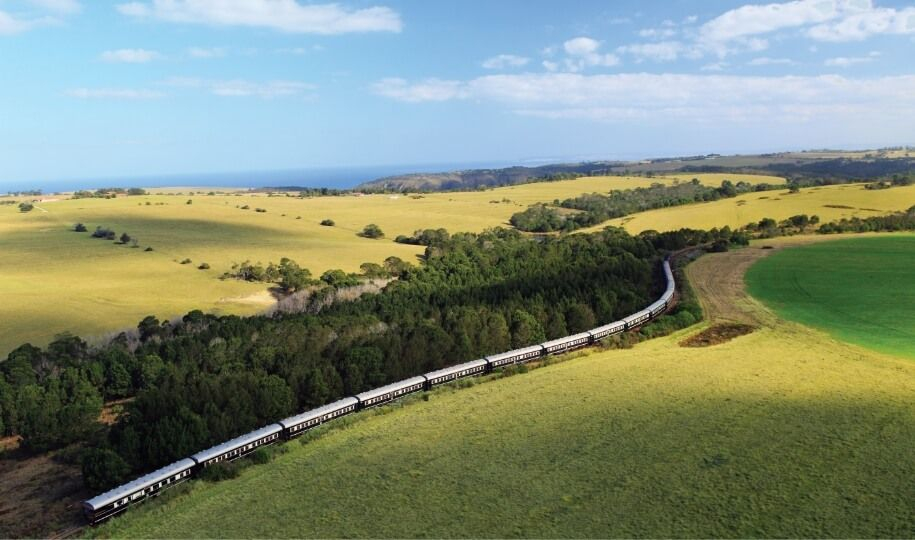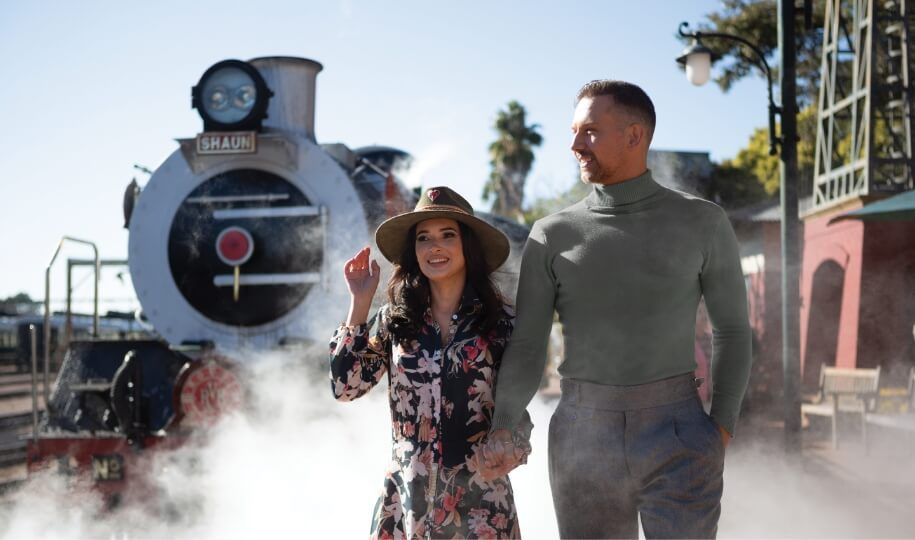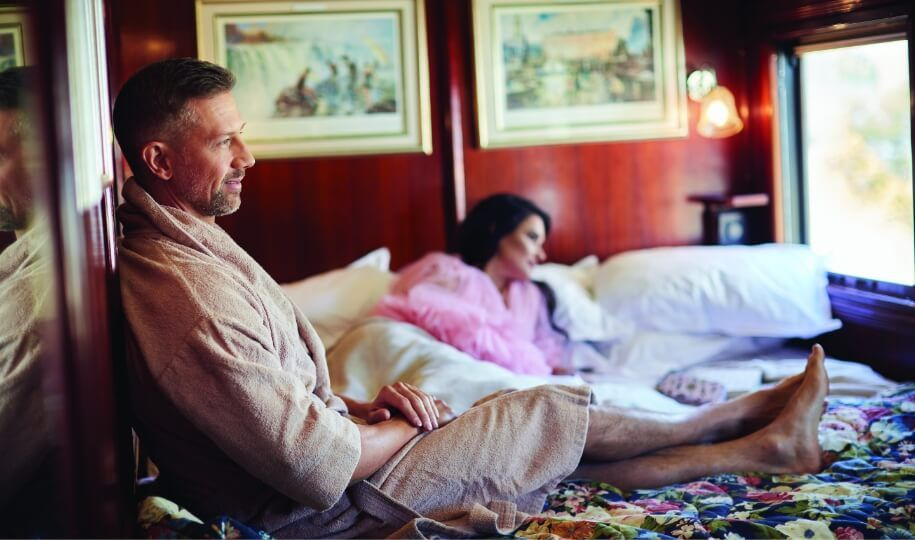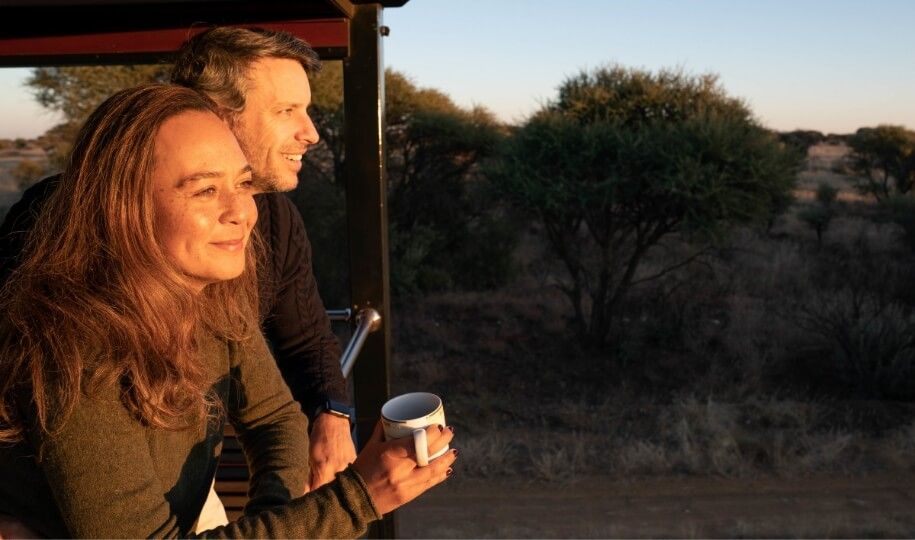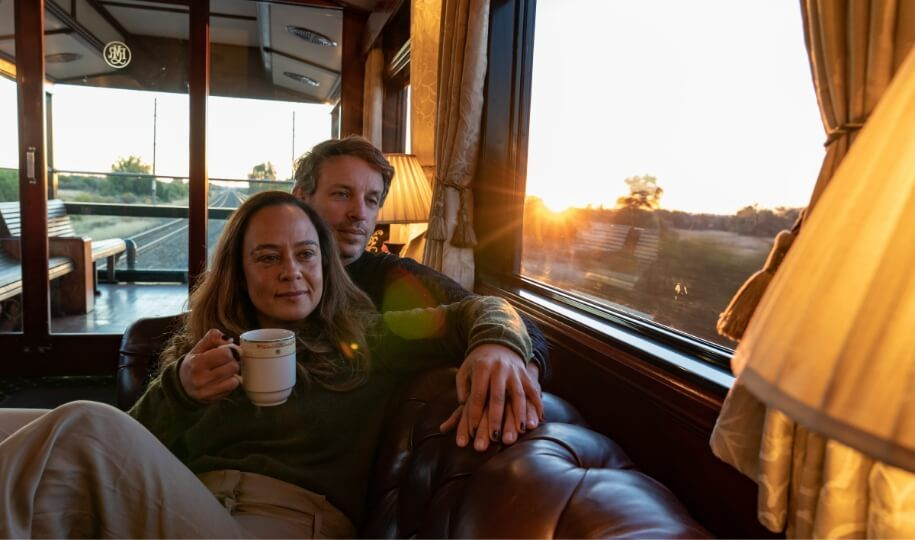 The Rovos Rail offers four itineraries with different durations:
Pretoria – Cape Town – Three nights
Cape Town – Pretoria – Three nights
Pretoria – Victoria Falls – Three/Four nights
Victoria Falls – Pretoria - Three/Four nights