As the leading light of the Norwegian coastline since 1893, the Hurtigruten cruise experience offers both luxury and unrivalled sustainability.
Hurtigruten's mission is simple: to be the most sustainable travel operator in the world. Offering cruise destinations across the globe, from Svalbard to South America, you'll feel right at home and ready to set sail from the moment you step on board one of several unique ships. Whether it's adventure you're after, or simply want to be inspired by the countless destinations on offer – from pole to pole, on sea or land, a Hurtigruten cruise is an experience you will never forget.
With Hurtigruten Expeditions, the Hurtigruten Norwegian Coastal Express, and Hurtigruten Svalbard, these world-leading brands offer a variety of unique, guest-centric cruise experiences. As the world's leading adventure travel group, with Hurtigruten you'll see for yourself some of the most stunning destinations on Earth. Sailing in sustainable luxury and comfort, you're guaranteed to make memories to last a lifetime. Start your Hurtigruten adventure today.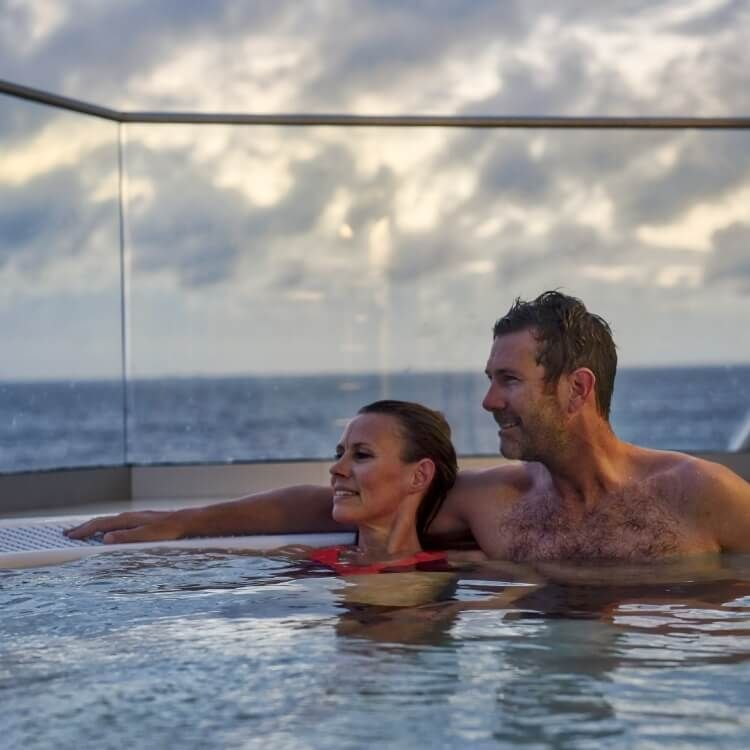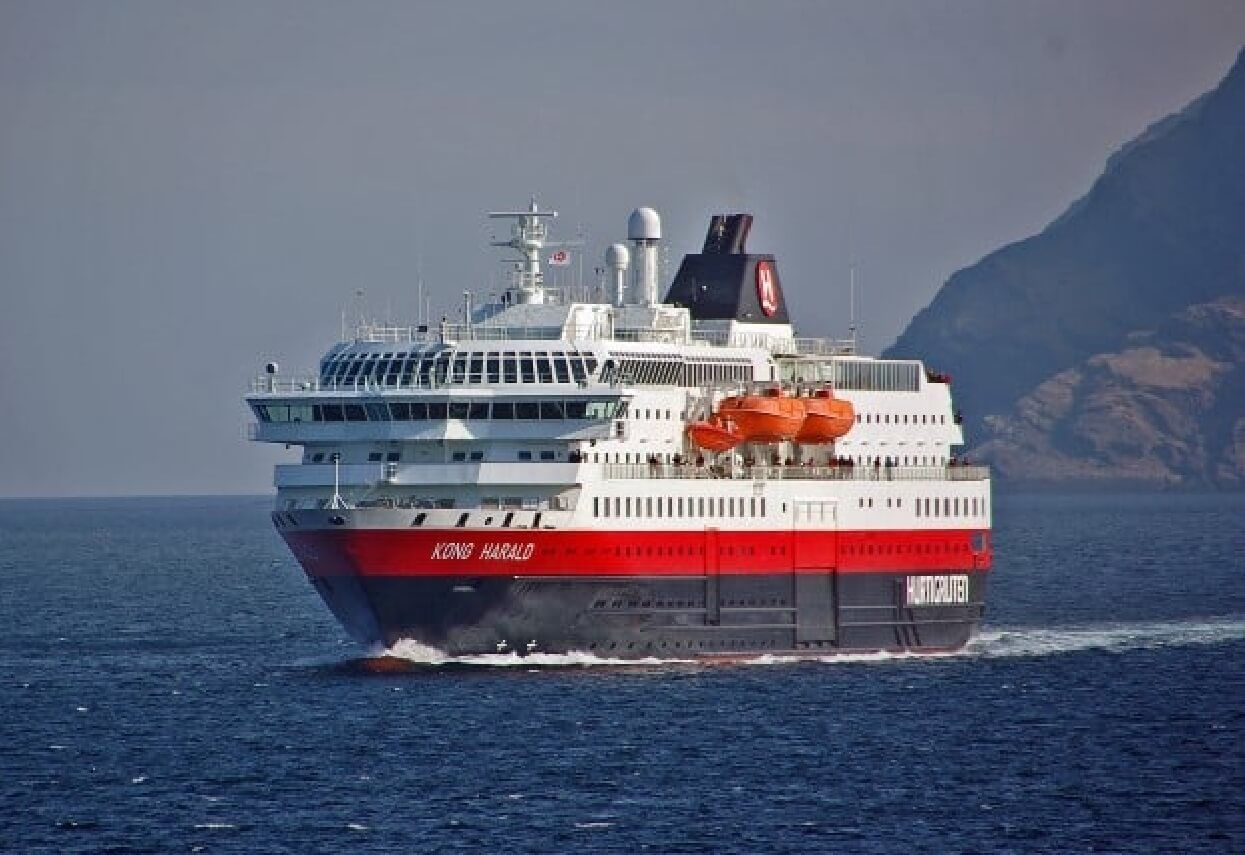 MS Kong Harald
Refurbished in 2016, and named after the experienced sailor, this elegant, distinguished vessel is a fitting tribute to Norway's reigning monarch.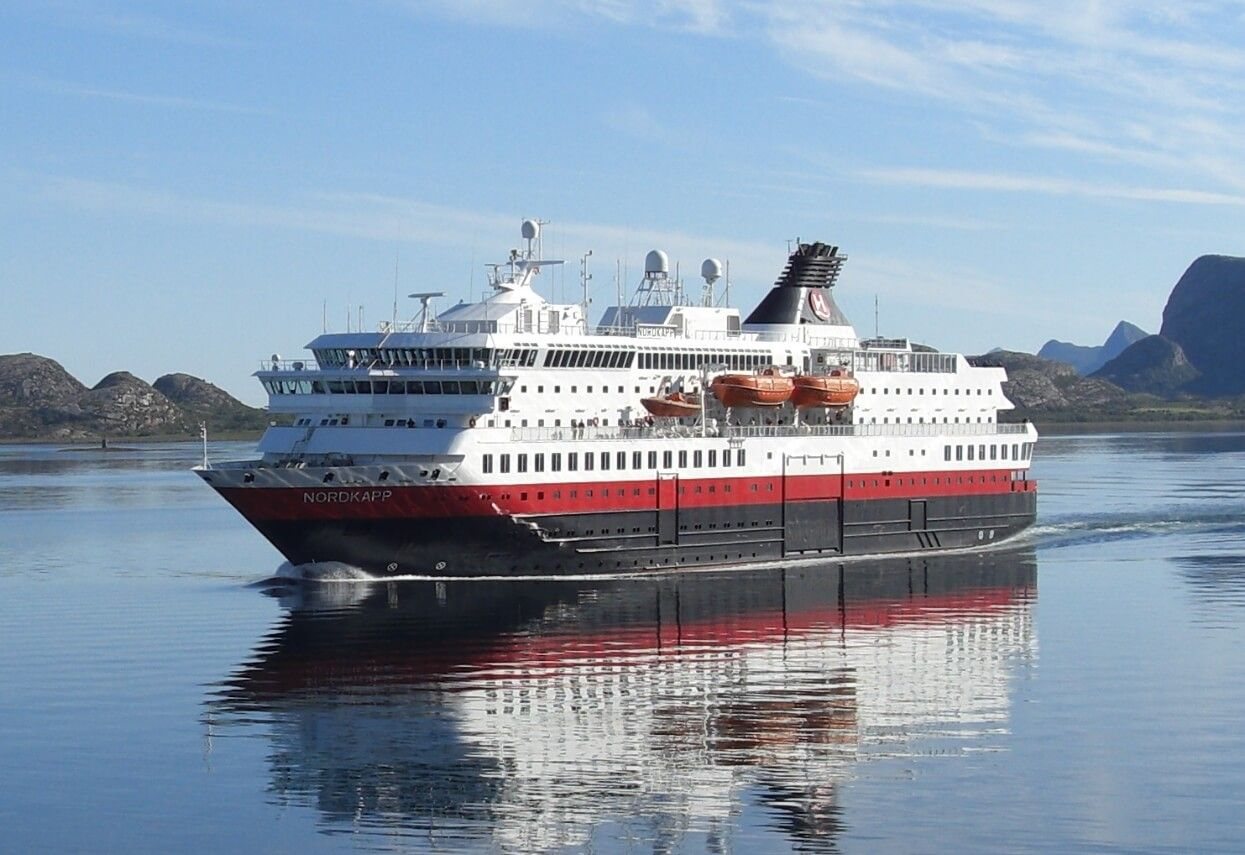 MS Nordkapp
Navigating the iconic Norwegian coastline, the immense Nordkapp is named after the Northernmost point in mainland Europe: somewhere where Hurtigruten can take you.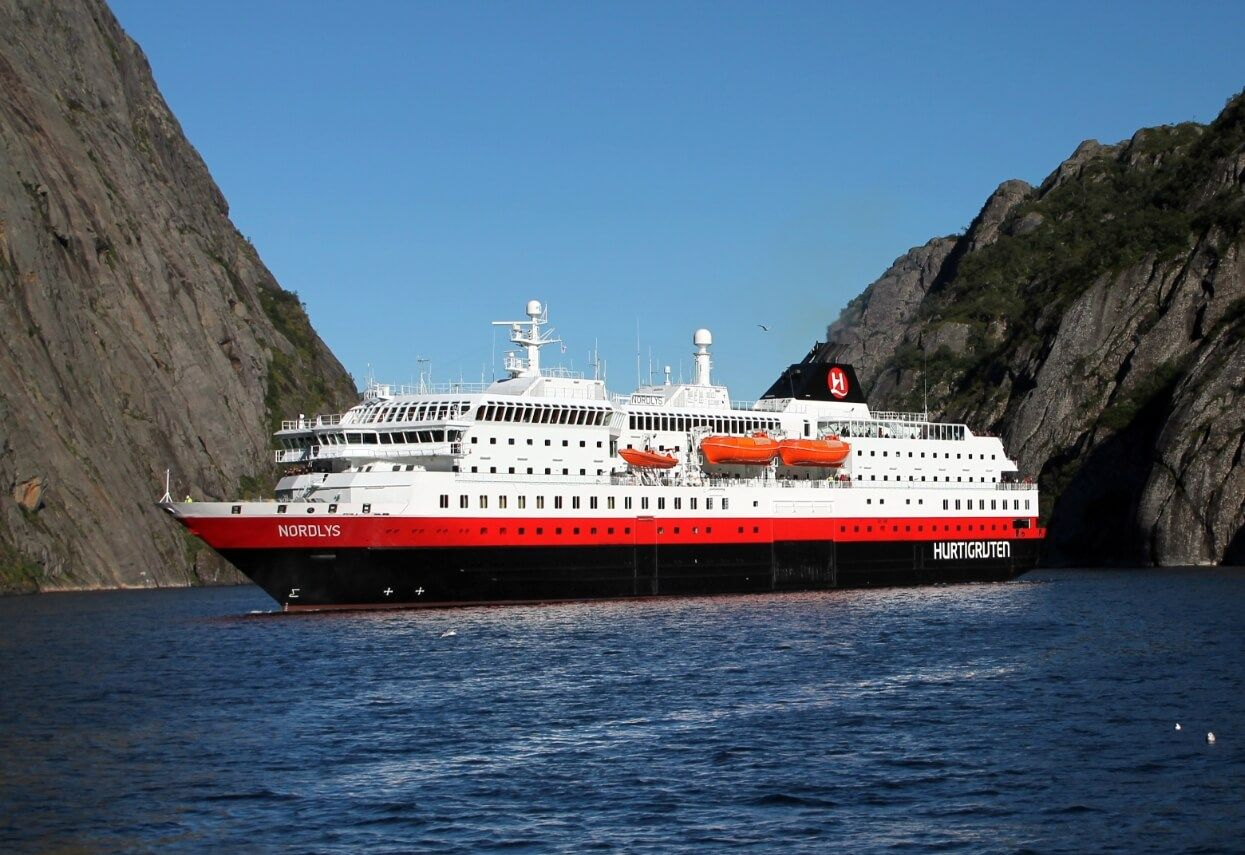 MS Nordlys
With its interior design taking inspiration from the Northern Lights themselves, the unique atmosphere and ambience aboard the Nordlys is nothing short of magnificent.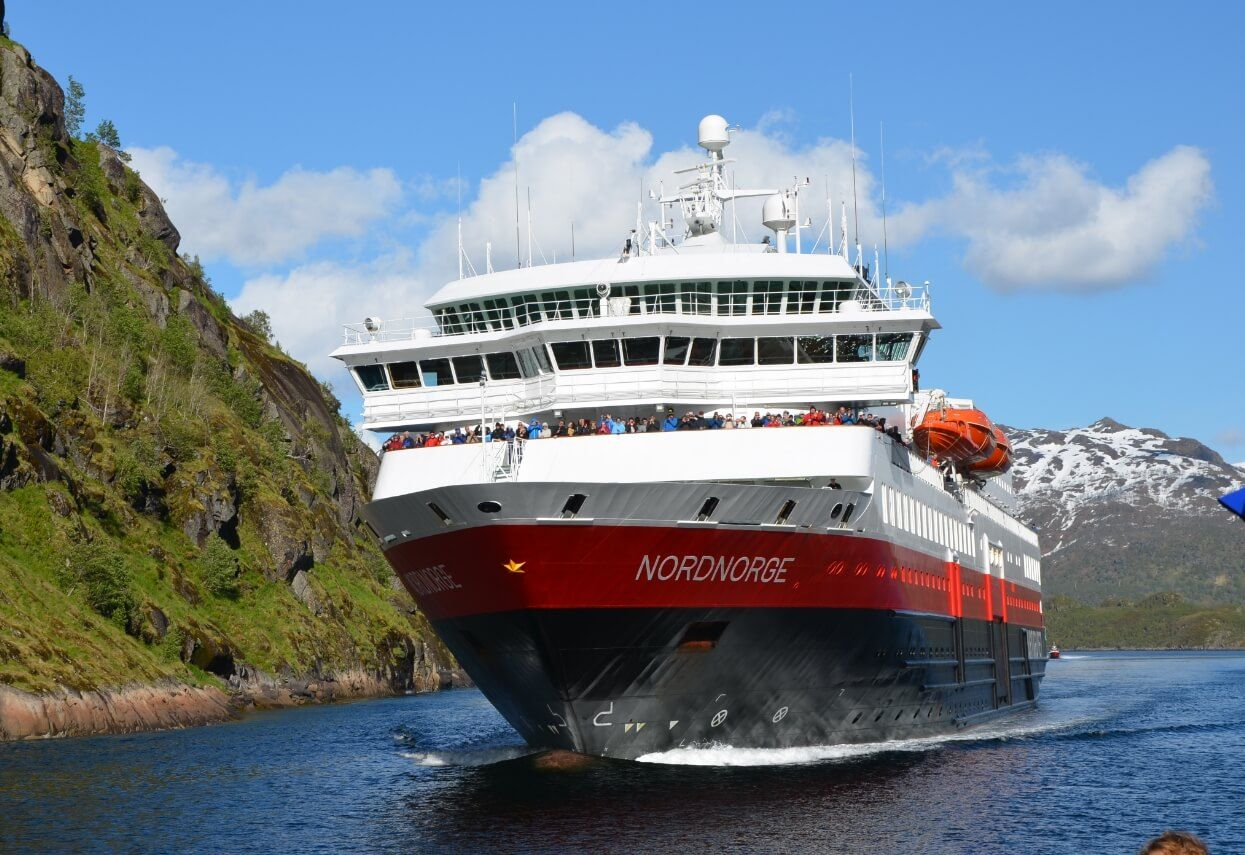 MS Nordnorge
Indulge in the Nordnorge's modern, arctic-inspired interior. Refurbished in 2016, this ship offers stunning views and world-class dining.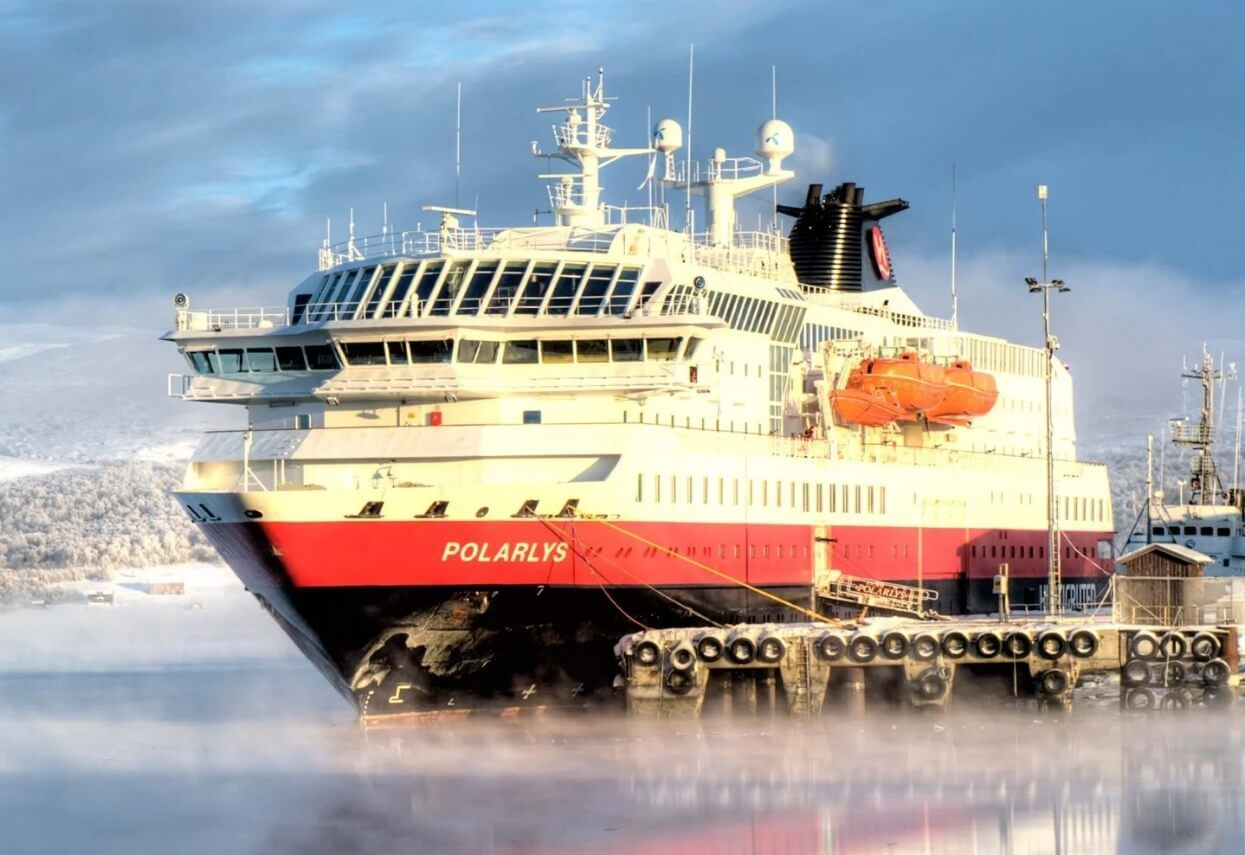 MS Polarlys
Escape to the Polarlys, Norwegian for 'Polar Light', and witness this breath-taking natural winter phenomenon for yourself on board this gorgeously refurbished ship.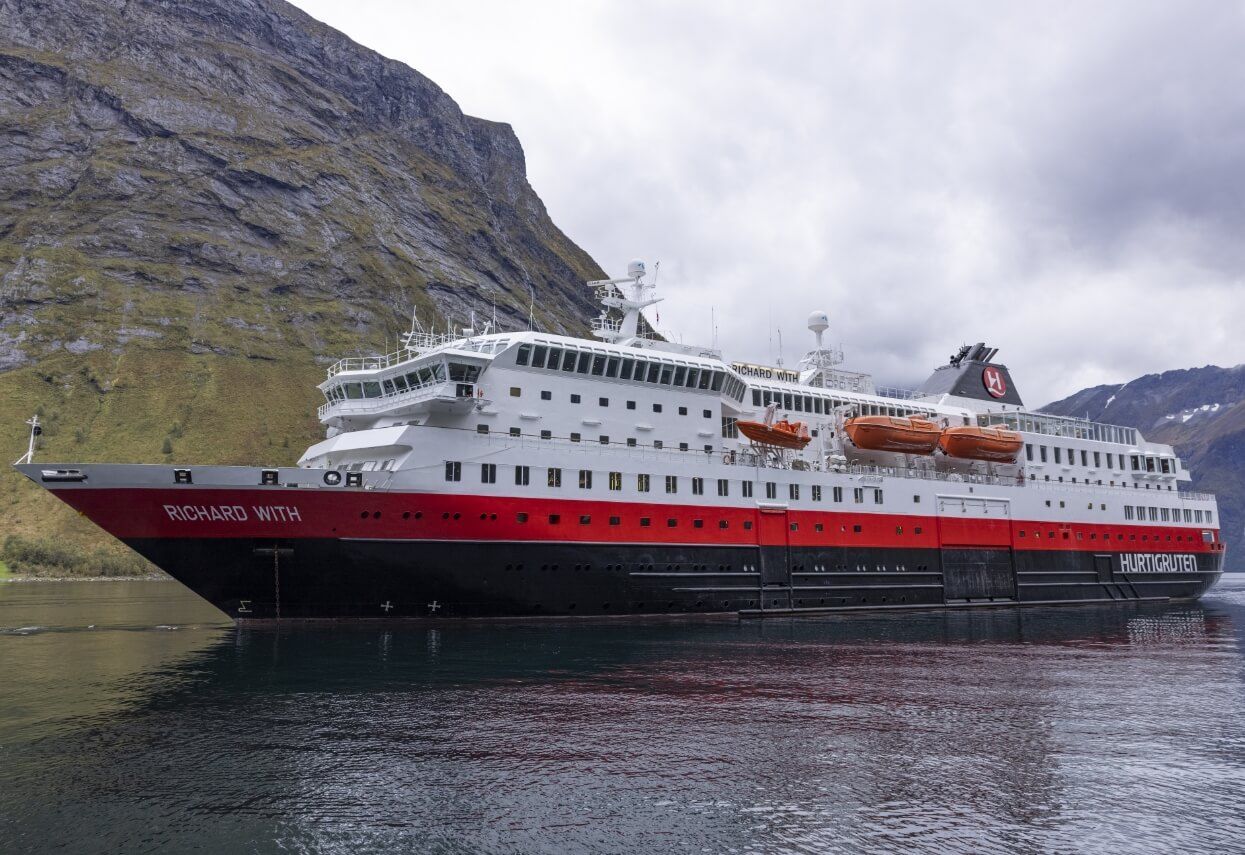 MS Richard With
Relax as you absorb extraordinary and unforgettable coastal scenes on this iconic cruise. This efficient, eco-friendly vessel is named proudly after the founder of Hurtigruten.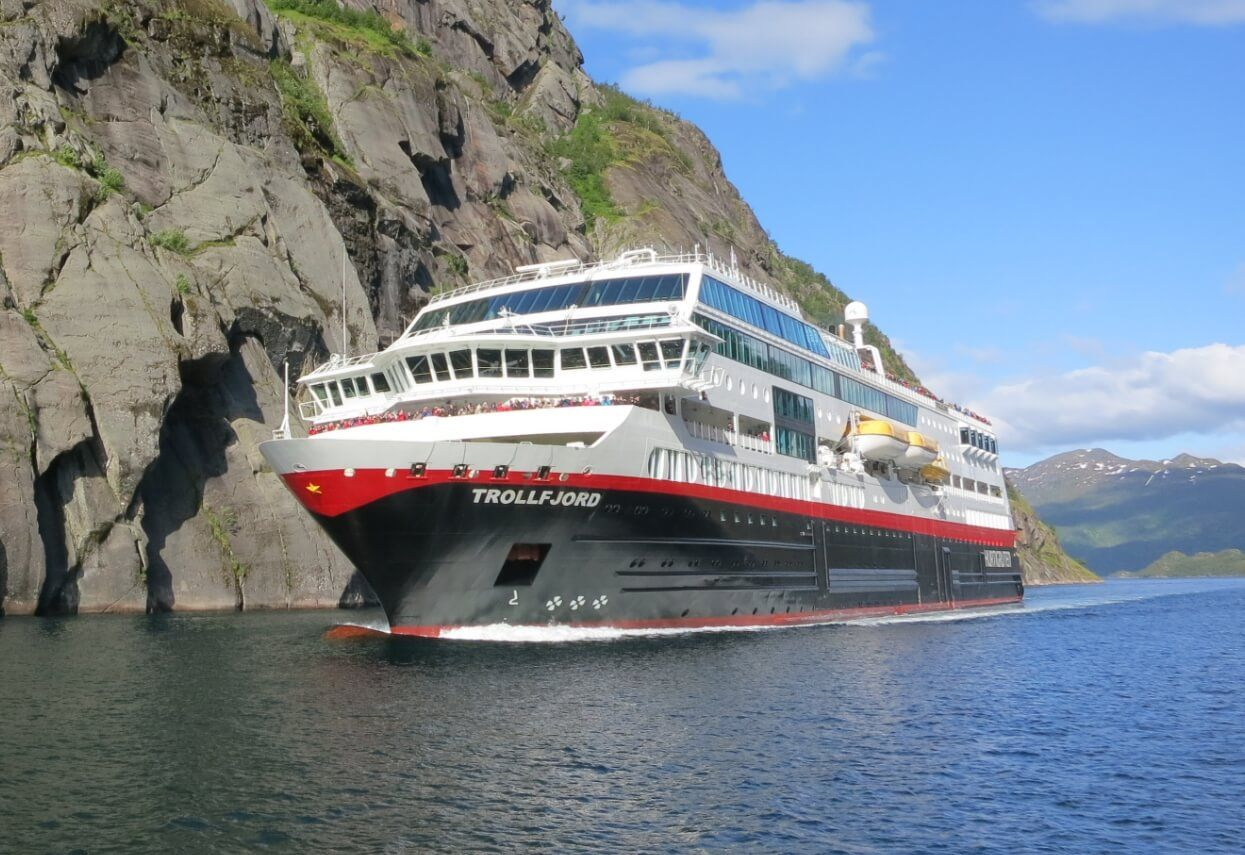 MS Trollfjord
With timeless décor, spacious luxury cabins and world class food, the immense Trollfjord features fast Wi-Fi throughout the ship. Undergoing refurbishment in Spring 2023.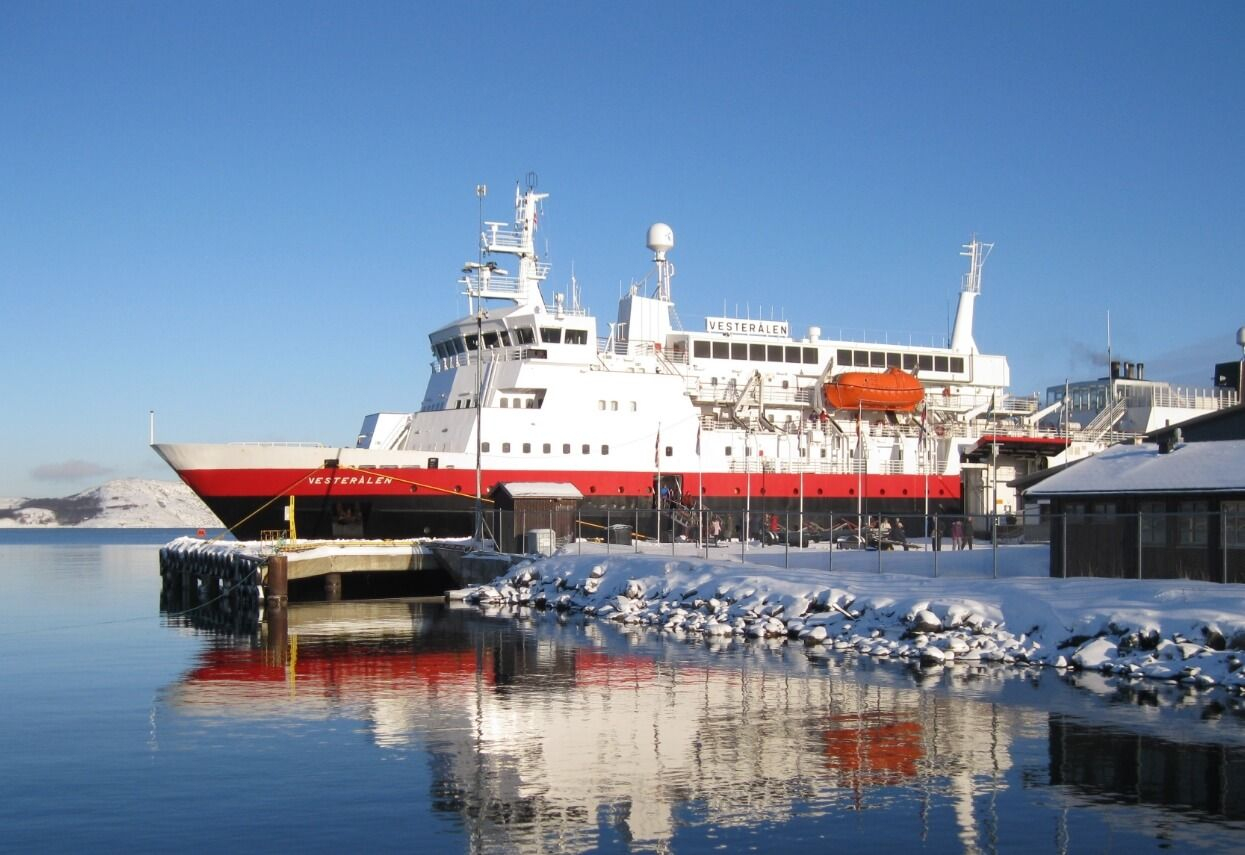 MS Vesterålen
Enjoy informal, elegant accommodation, comfortable lounges, fast Wi-Fi, and an array of other amazing onboard experiences such as a fitness room and bar.
MS Kong Harald
MS Nordkapp
MS Nordlys
MS Nordnorge
MS Polarlys
MS Richard With
MS Trollfjord
MS Vesterålen
Yes, so it is important to send your passport details immediately after booking. All guests checking in on board or at the Hurtigruten terminal must present a valid passport or government approved ID. If you are on an Explorer voyage, only passports valid 6 months after the voyage can be accepted.