Offering contemporary cruising at its finest, Princess Cruises® has become the cruise line of choice for many travellers.
From its humble beginnings back in 1965, Princess Cruises® has grown to become one of the leading cruise lines in the world. Today, the fleet carries more than a million passengers each year to more worldwide destinations than any other cruise line.
Cruising brings the world closer and allows you to explore many destinations across different regions - all in one amazing holiday. But what makes Princess Cruises extra special is that it brings a certain finesse to each adventure. Reaching all corners of the globe, Princess Cruises® let you discover the world all from the comfort of the ship filled with modern amenities, sensuous spa treatments and world-class dining.
With a wide range of exciting itineraries, elegant on-board spaces designed with your relaxation and entertainment in mind, you're guaranteed the cruise holiday of a lifetime with Princess Cruises®.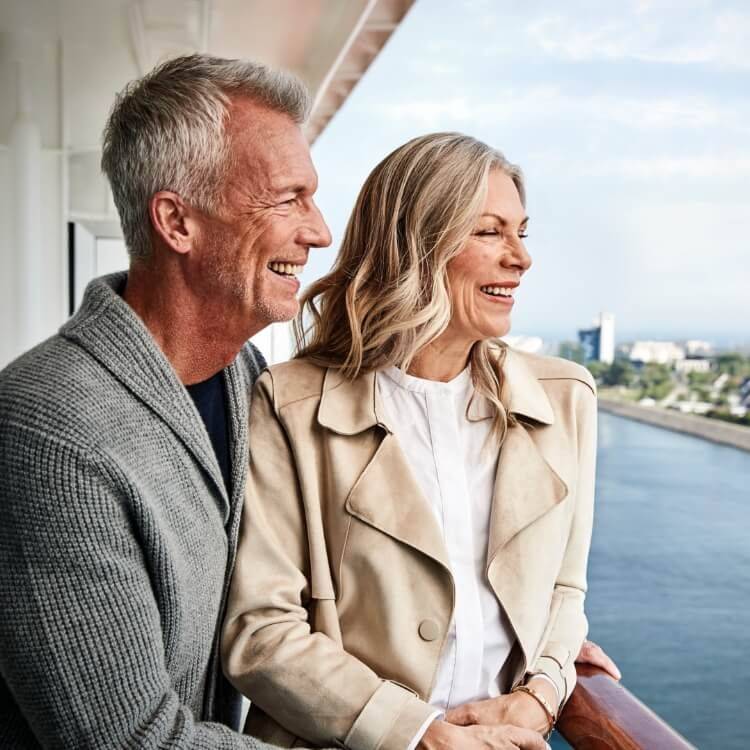 Caribbean Princess
Coral Princess

Crown Princess
Diamond Princess
Discovery Princess
Emerald Princess
Enchanted Princess
Grand Princess
Island Princess

Majestic Princess
Regal Princess

Royal Princess
Ruby Princess

Sapphire Princess
Sky Princess

Sun Princess
From beautiful seacations around Australia to short breaks to Scandinavia and the Baltics, tranquil sailings along the Panama Canal to the wonders of Asia, magnificent Mexico to the jewels of Japan, the shimmering South Pacific to charms of the Caribbean, and breathtaking world cruises, discover a selection of unforgettable cruises by destination below.
---
The dress code is similar to that of a stylish land-based resort. Princess makes it easy to know what to pack and what to wear when you're dining on board. They have two designated dress codes: Smart Casual and Formal.
Smart Casual
Guest attire should be in keeping with what would be worn to a nice restaurant at home. This includes:
Skirts/dresses, slacks, blouses, and sweaters for women
Pants and collared or dress shirts for men
Pool or beach attire, shorts, ball caps or ripped jeans are not welcomed in the dining room. Shoes must also be worn.
Formal
When formal nights are held, please observe the dress code in the dining venues for the enjoyment of all our guests.
Evening gown, cocktail dress, or elegant pant suit for women
Tuxedo, dark suit or dinner jacket and slacks for men