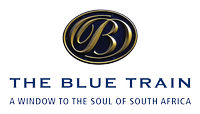 Travelling on board The Blue Train means embarking on one of the world's most luxurious train journeys.
Speeding through the South African countryside, The Blue Train is an icon of the rails. Resplendent in its gleaming livery of blue and gilded motifs, it cuts a dramatic shape as it slices through the scenery of the Cape and the Karoo, travelling between the magnificent city of Cape Town to the jacaranda city of Pretoria. The 27-hour service has, in the past, been frequented by kings and presidents, and remains one of the most luxurious experiences on the rails with attentive butler service for each guest. Every moment is crafted to 'wow', from high tea served in the Lounge Car to running a bath in your private en suite.
While on board, relax in the upscale surroundings of polished wood, leather seating, crisp table linen and gently clinking crystal. There's no better way to explore South Africa's wild scenery than on board this impressive train.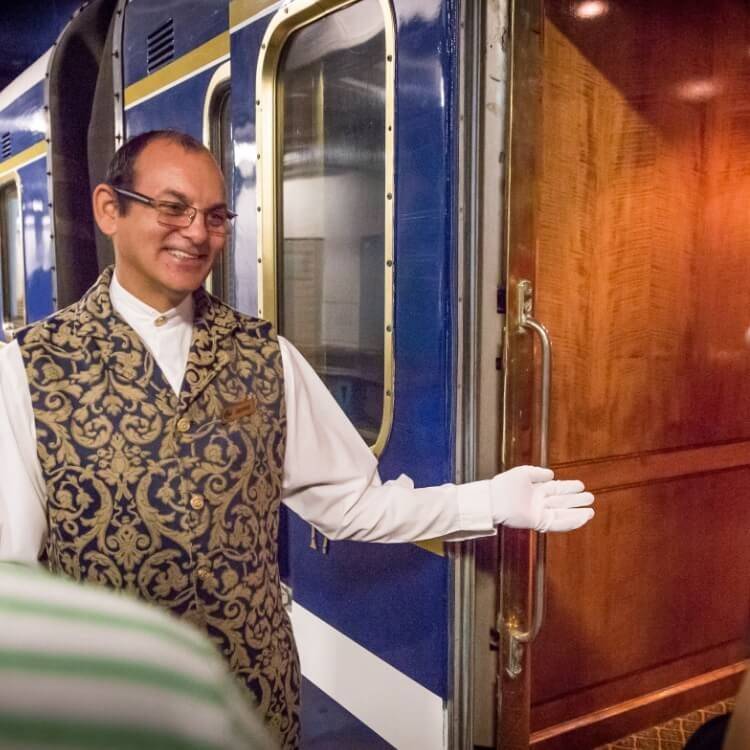 Dining on board The Blue Train feels more like settling down for a gourmet meal in a Michelin-starred restaurant, than eating on a moving train. It is amazing to think that each perfectly plated dish has been prepared onboard in a tiny kitchen, by a fleet of experienced chefs. In the restaurant car, tables are laid with crisp white linen tablecloths topped with weighty Sheffield cutlery and crystal glassware. Savour delectable local dishes like Karoo lamb and Knysna oysters, accompanied by a range of award-winning Cape wines.
This fabulous suite will forever alter your perception of what style and class entails. Savour the ever-changing vistas of the South African countryside during your cosy sitting area in the day and prepare for a delicious dinner with a bath, complete with scented bath salts in your private, marble and gold-fitted bathroom.
Double or twin bed
¾ size bathtub with handheld shower
Goose-down and 100% percale-cotton bedding
Air conditioning
Under-floor heating
Marble and gold-fitted bathroom
Electronic entertainment
Scented bath salts
Plush monogrammed towels
The Blue Train Image Gallery
Browse The Blue Train's fabulous image gallery below and discover more about life on board.
The Blue Train offers three itineraries with different embark and disembark points:
Pretoria to Cape Town
Pretoria – Kimberley – Cape Town
Cape Town to Pretoria
Cape Town – Kimberley - Pretoria
Pretoria to Kruger National Park
Pretoria – Numbi Gate – Pretoria
How long is the trip on board The Blue Train?
The Blue Train offers three itineraries with same duration:
Pretoria to Cape Town – Two nights
Cape Town to Pretoria – Two nights
Pretoria to Kruger National Park – Two nights