Experience the majesty and stillness of the unique African landscape as you glide along the waters of the Chobe River with Zambezi Queen Collection's luxury houseboats.
There's simply no better way of experiencing the uniqueness of this remarkable land than with a cruise adventure that takes in the rich wildlife and remote wilderness of the Chobe River on board a lavish floating, boutique hotel.
Comprising of a fleet of four extraordinary houseboats: Zambezi Queen and her three Chobe Princesses. With a limited number of guests at any one time, you'll savour a peaceful and intimate atmosphere that will only add to your unforgettable experience.
Awaken to the warm sun's rays soaking through your window as the sound of birds begin to sing; marvel at the grandeur of elephants grazing on the riverbanks and enjoy a delicious cocktail from the deck as the African sun sets and the sky fills with a billion stars. Accommodation features include a tasteful and contemporary design, en-suite bathrooms and a large sliding window that frames the ever-changing scenery perfectly.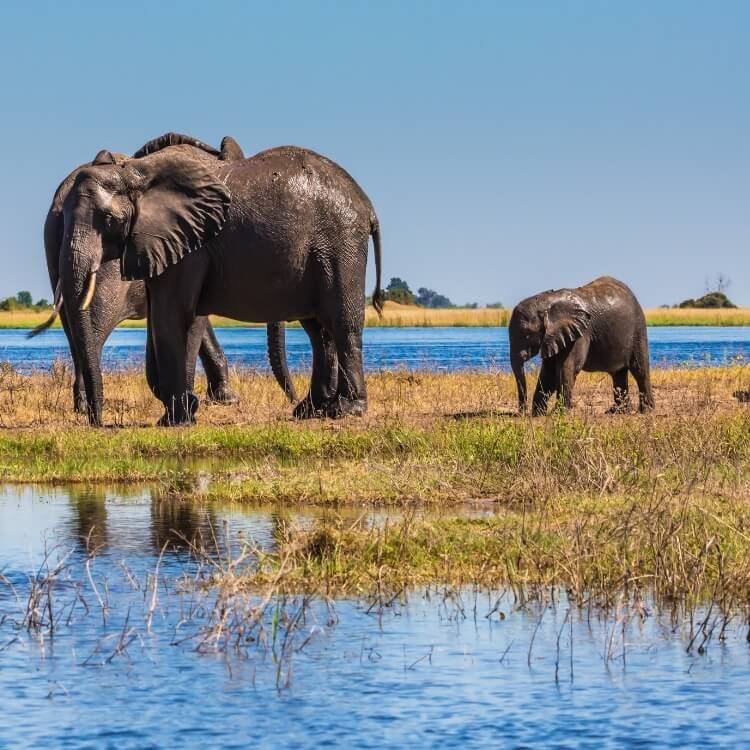 ---
Yes, the main electricity supply on all houseboats within the Zambezi Queen Collection is supplied by generators. Zambezi Queen have three-pronged South African plugs as well as two-pronged European plugs. American adaptors are available on request. The Chobe Princesses have three-pronged South African plugs, so you'll need to bring your own adaptors if you have foreign plugs on your appliances.